It's super easy and lots of fun to set this Purim table!
This year, we invited Devorah Rubin from Adorn Your Table back to bring us some new ideas for our Purim party table. Do you remember this beautiful and classy Shavuos table? Or this one too?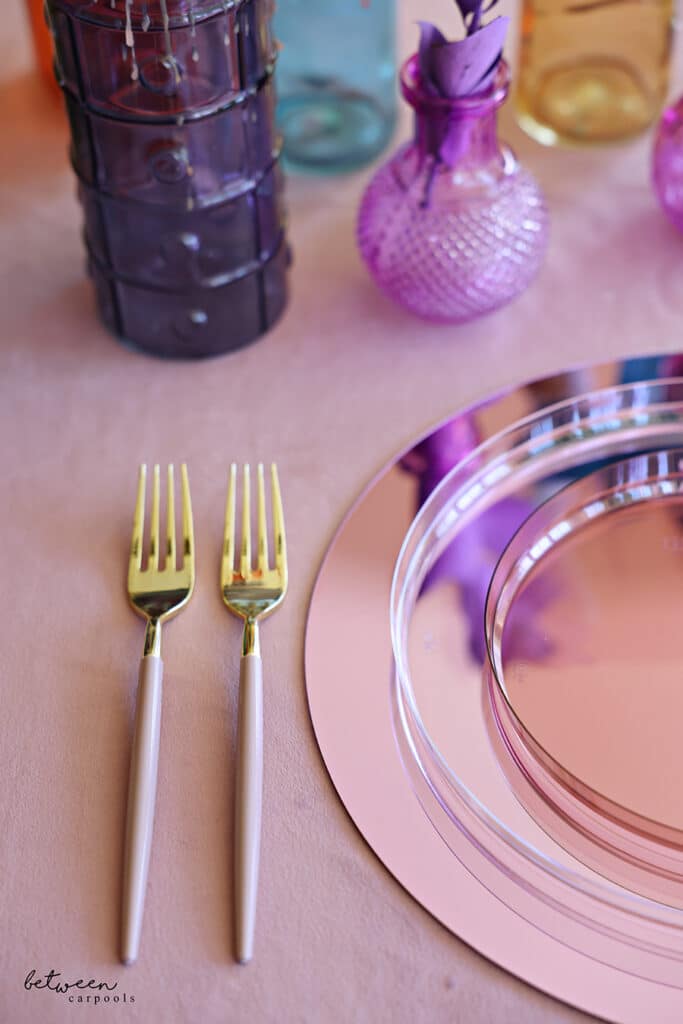 Shall we start from the bottom up? Devorah used a solid mauve velvet tablecloth. Solid velvets are great–they can be dressed up or down–you're never really stuck with one look. This one comes in olive green too.
To set the table, she started with the mauve mirror chargers from Luxe (absolutely reusable) and the new walled plates in clear and rose. This is such a fun combo. It all goes perfectly with the blush and gold flatware.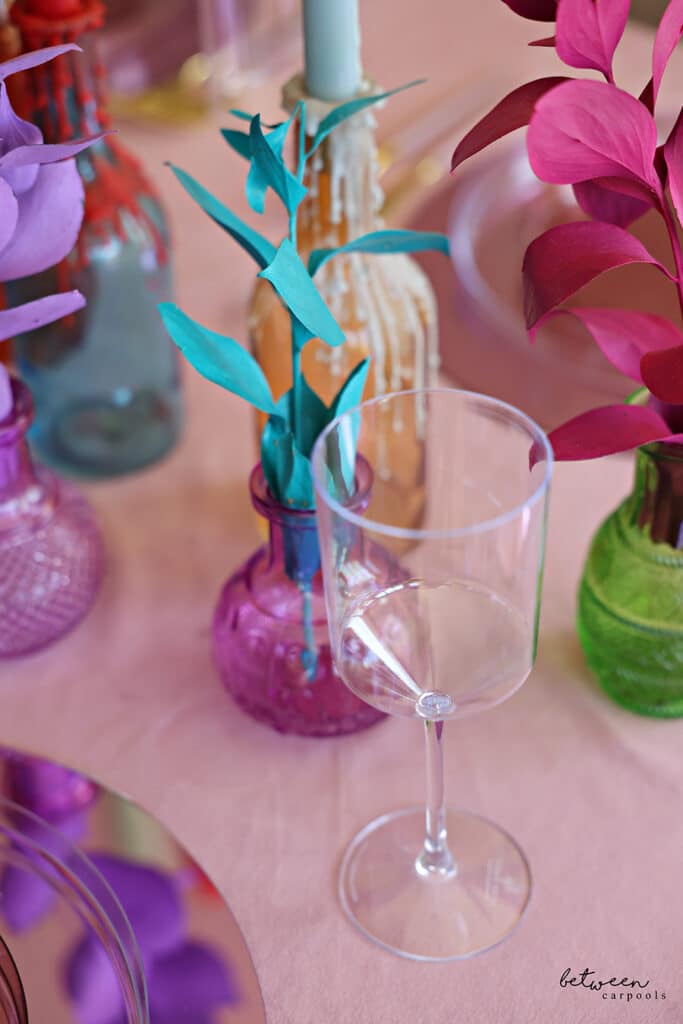 Finish off your place settings with some stemware. (Choose clear if you plan on reusing them for another table). Yes, and of course, don't forget for BCP15 code for 15% off any Lux dinnerware.
This collection of colorful vases at the center of the table is an amazing value. They're perfect paired with the colorful glass bottles which hold candles (they look amazing after they've been lit and have dripped for awhile). And when there's so much color in the actual vases, you don't need much florals.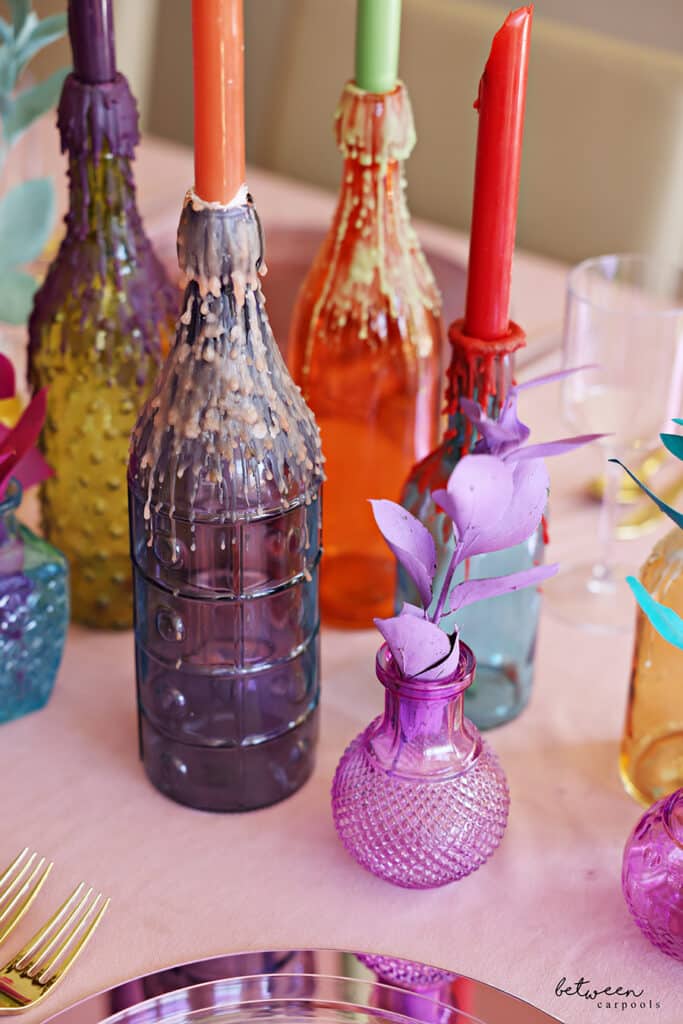 Fill them up with some leaves or some colorful pampas grass (Dried florals like these won't die…so you can keep them in your Purim bin and reuse from year to year).
And, yes, they also come in more monochromatic colors if you want to duplicate the clustered look. Here's a nice collection in clear, We really like the amber versions too. Perfect when you want a fresh look for a party without investing a ton.