Shopping at IKEA is my perfect way to spend a Sunday with my girls.
Notice I said "girls." NOT boys. NOT hubby. Also, not baby.
IKEA takes strength. And ambition. Stuff crazy women like us have.
Midwinter Break is the perfect occasion.
This is the type of trip that ends with two Advils and a tall glass of water, ideally followed by a nap. Then followed by a happy day spent assembling all the fun stuff we purchased (2 more Advils) and then followed by huge smiles and a sense of great accomplishment.
Did I mention that I love IKEA?
Truthfully, it's a love/hate relationship. Love the inspiration and excitement I get while there (Yes! Let's move all our stuff into bins that match!). Hate the hugeness of the store and the migraine I will get, without fail. (Also, hate moving all my stuff into matching bins. Whose crazy idea was that? Oh. Mine.)
There are a few items that I like to stock up on when going to IKEA. I call these my "IKEA staples." They're the type of things I will throw into the cart along with the new dresser/mirror/tabletop and lamp.
Disclaimer: Although I did include links to the website, I do need to warn you that the IKEA website is really hard to use and shipping is a disaster and can be expensive. So I am told. The reason I added the links is so that you can be sure you are purchasing the right item while at the store.
Napkins and straws: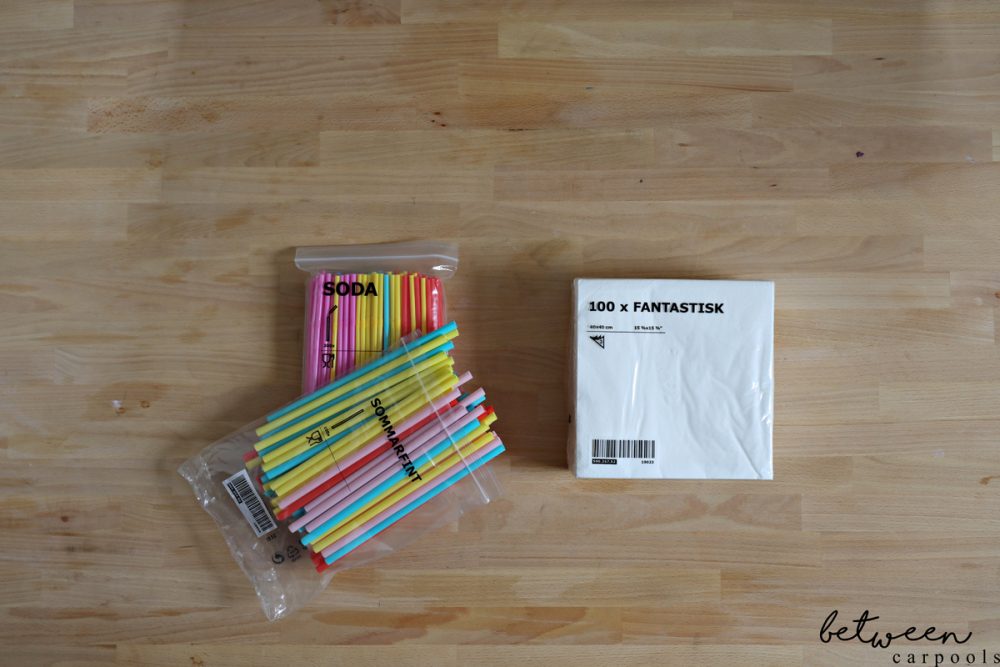 So cheap, and such great quality. The napkins come in different patterns too and we usually have fun buying a whole variety (great to add to my lunches).
The straws are just cheap and good. And the thick straws are perfect for smoothies.
The best children's hangers: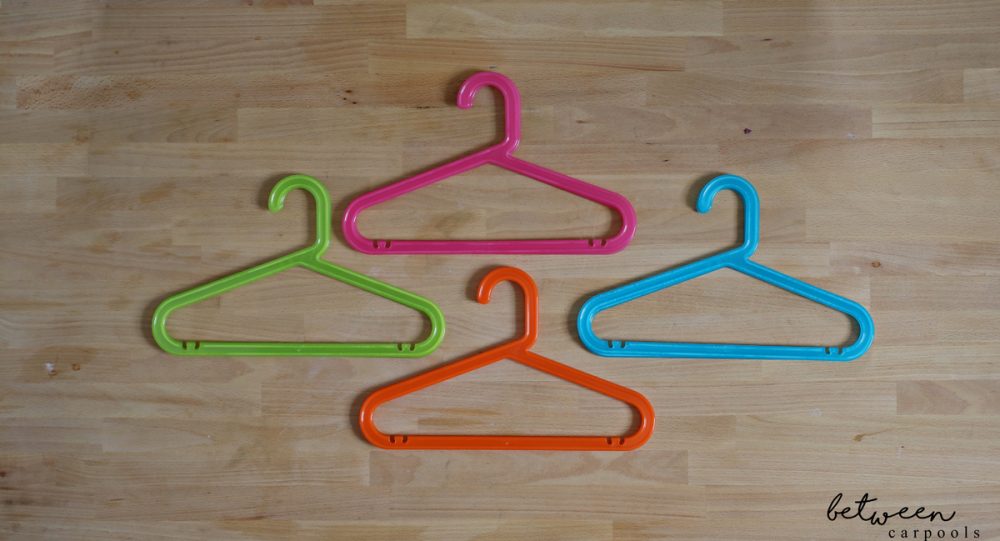 Esti Waldman introduced me to these incredible hangers which, aside from being super fun and colorful, are just the perfect size. You know how your tween's clothes fall off of standard children's hangers because the hangers are too small? Well, these, are just the perfect in-between size. And again, soooo cheap ($1.49 for 8!)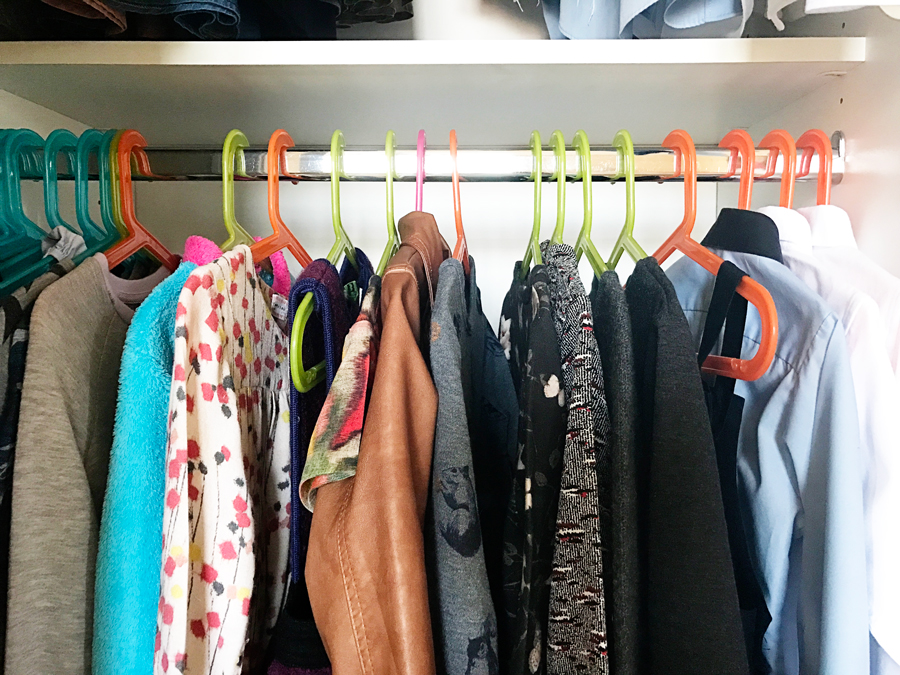 I also went through an OCD stage where my girls had all the pinks, my boys the blue, and the toddler the green and orange. That lasted about a month. Oh well. It was pretty though.
"Where is that trivet?!?"
Does that sound familiar? I somehow, never have enough trivets. There's always something coming out of the oven, and two trivets are just not enough.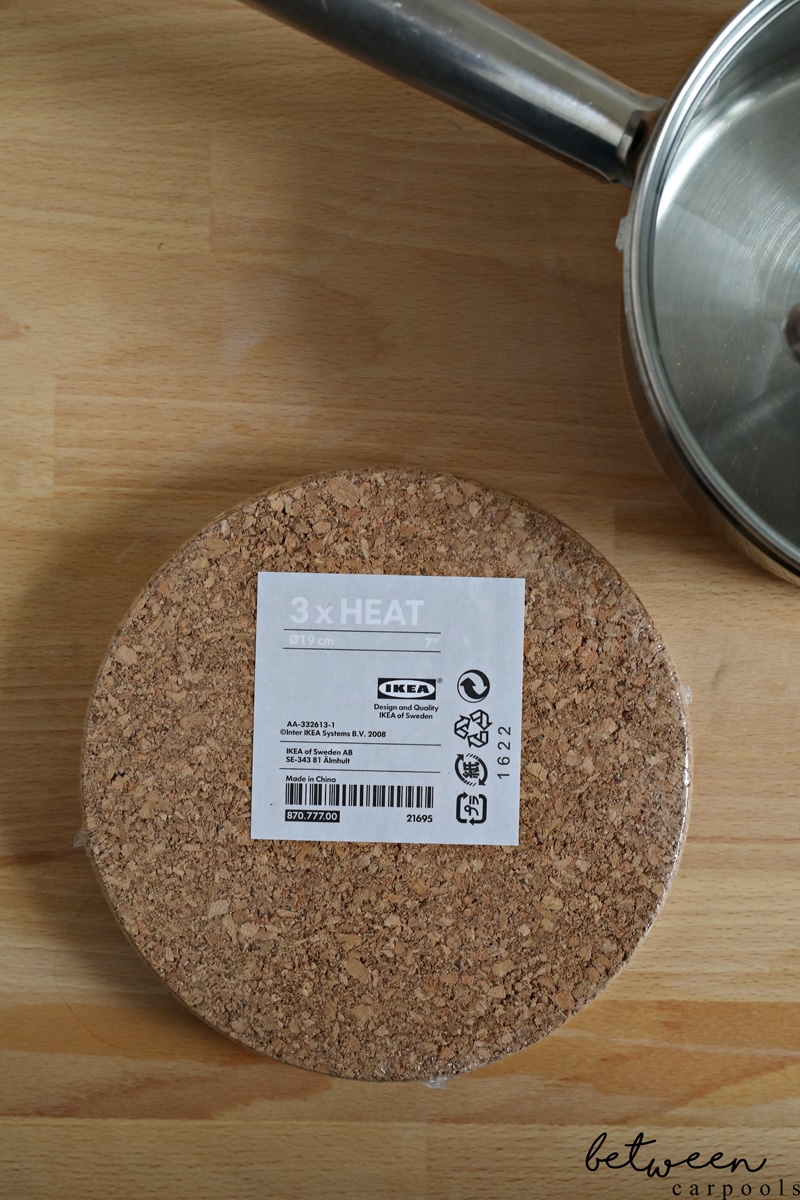 What I love about these is that although light and small, they are highly functional and easily replaceable. (I think I spilled fish juice. Ew. Just toss it.)
Drawer organizers, aka as SKUBB :
Well, obviously, they are much more than that. These are so easy to use…think diapers, baby lotion, wipes (see image), or medicine cabinet, under the sink organizing, guest room paraphernalia…the list is endless. I even have one set in my children's room holding their CD's and electronics.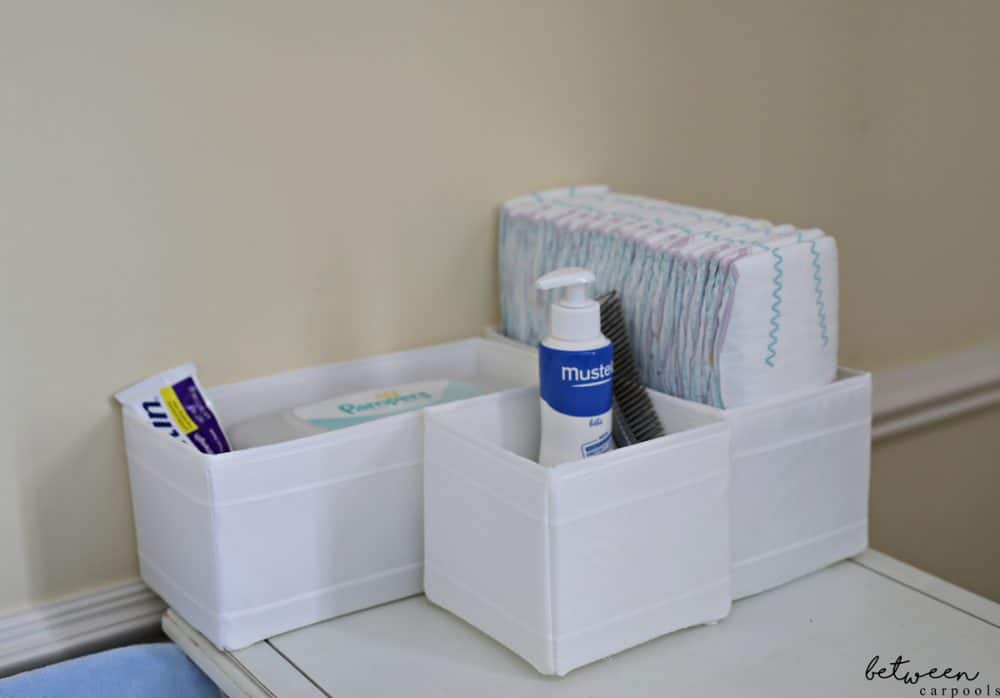 They're simple and clean; you will find many areas in your house that will benefit from the SKUBB.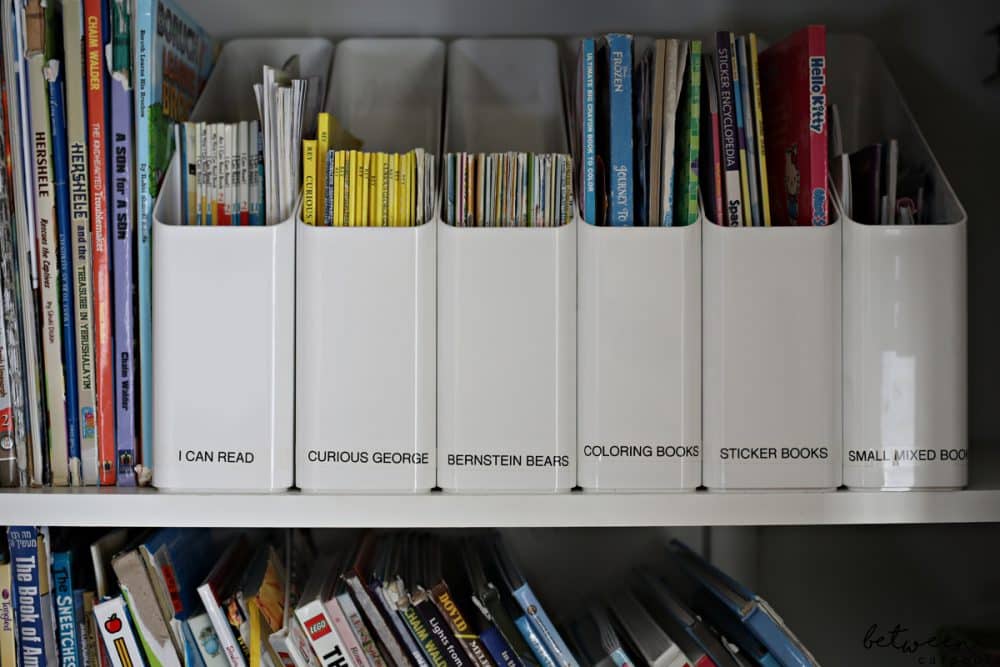 Do you know how annoying it is to have all those little Bernstein Bears books spill out from the shelves of the closet again and again, day in and day out? Here's my solution. Magazine files. Pull one magazine file out, look at the books, and voila, mess semi-contained.
Basic behind the door mirror: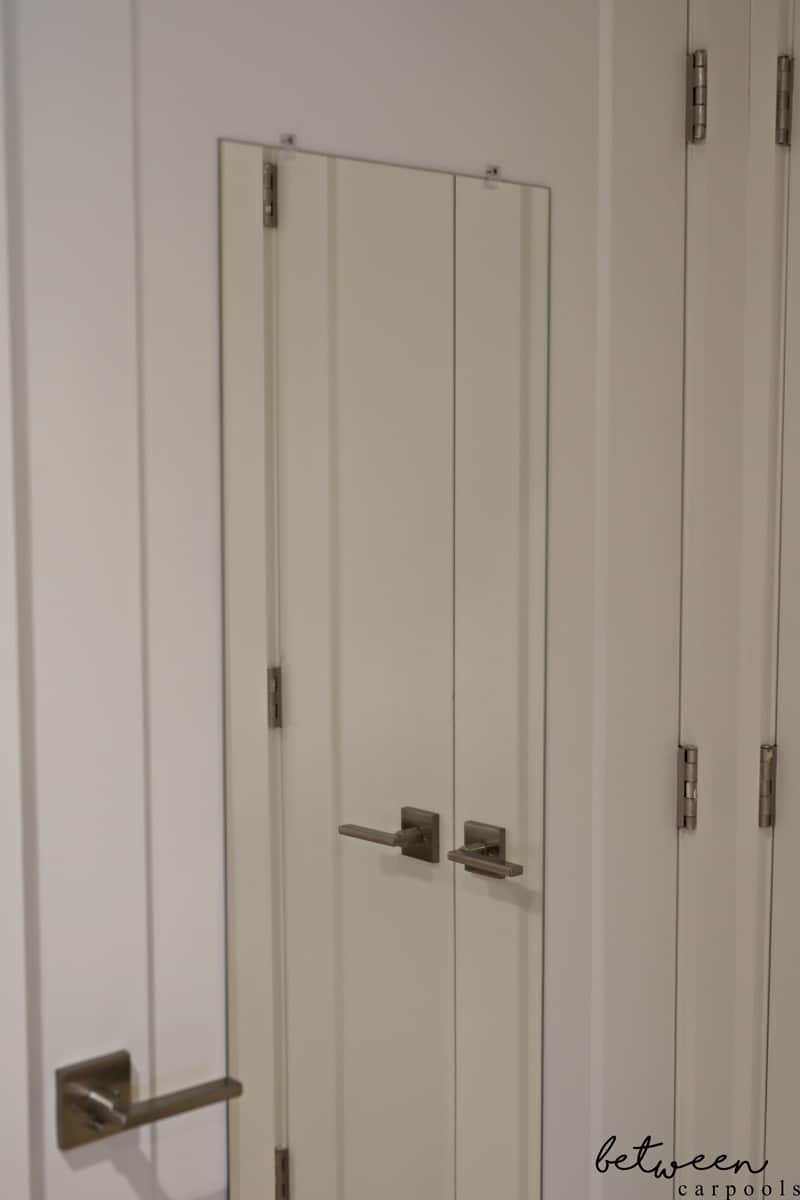 I didn't dream of how expensive custom mirrors could be until I decided to buy some. Every room needs a full-length mirror, right? Well, I splurged on my bedroom, but when it got to the guest rooms, those custom mirrors were just too pricey. Then, one time, while shopping at IKEA I came across these perfect mirrors which we easily hung to all the guestroom closet doors. They're a fraction of the price I paid for my custom mirror and just as good.
Shoes storage that I use as T-shirt or shell storage:
I know, I know. You are confused. But let me explain.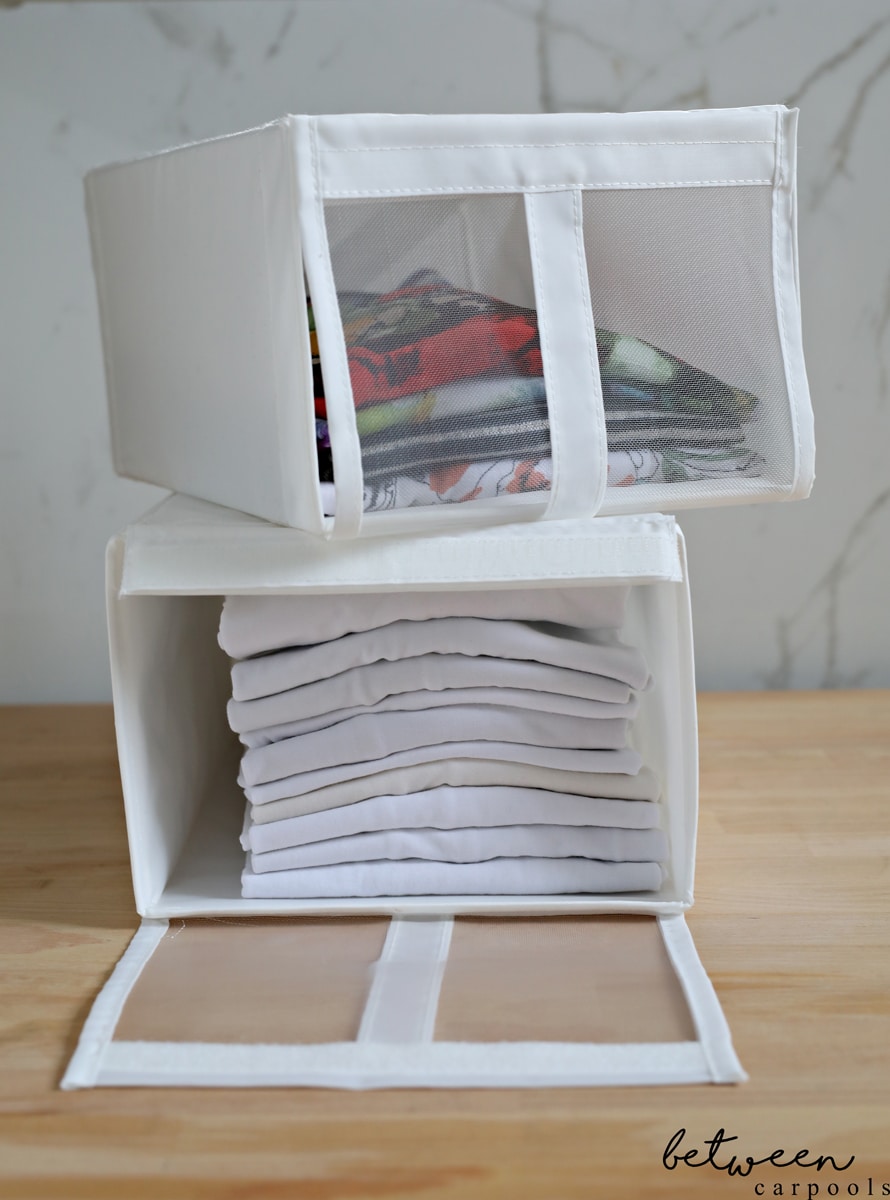 These boxes (also from the SKUBB line) are meant to be used as shoe storage. I use them to store folded items (shells, t-shirts, shirts, sweaters) that are currently out of season and not in use. They're still accessible, but not collecting dust for absolutely no reason, and your clothes will be ready and fresh when the new season arrives. Another perk: they stack well. So if you have little shelf space and lots of folded tops to store, this might be a solution for you.
Or, just store shoes. Either way, a great buy.
Stationery, wrapping paper, ribbons, and tags: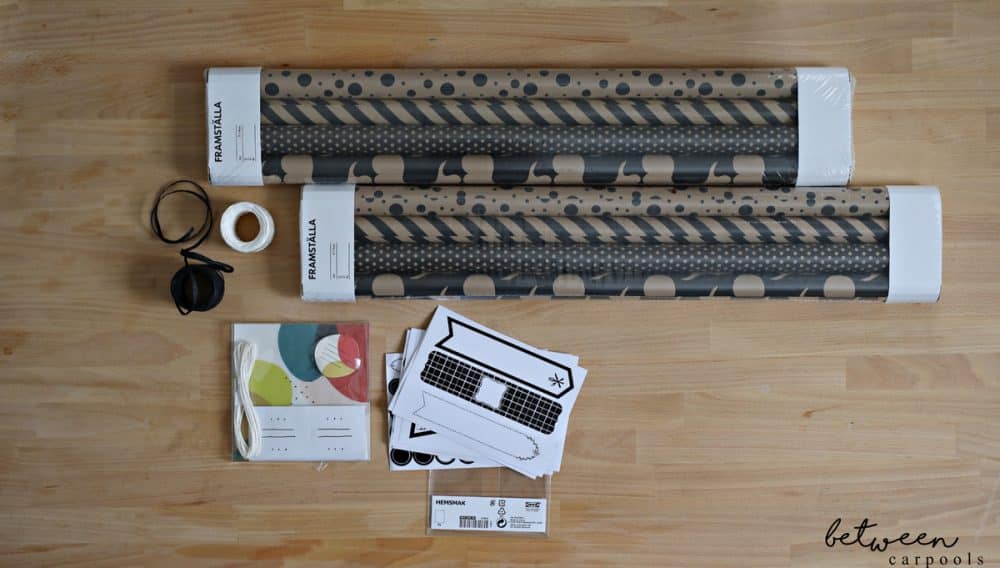 Don't miss this section. IKEA has great wrapping paper with coordinating tags and ribbons. They offer different designs every season which makes it fun to restock. I also like their scissors, materials, and paints. DIY here we come.
KUGGIS: (don't you just love these IKEA words?)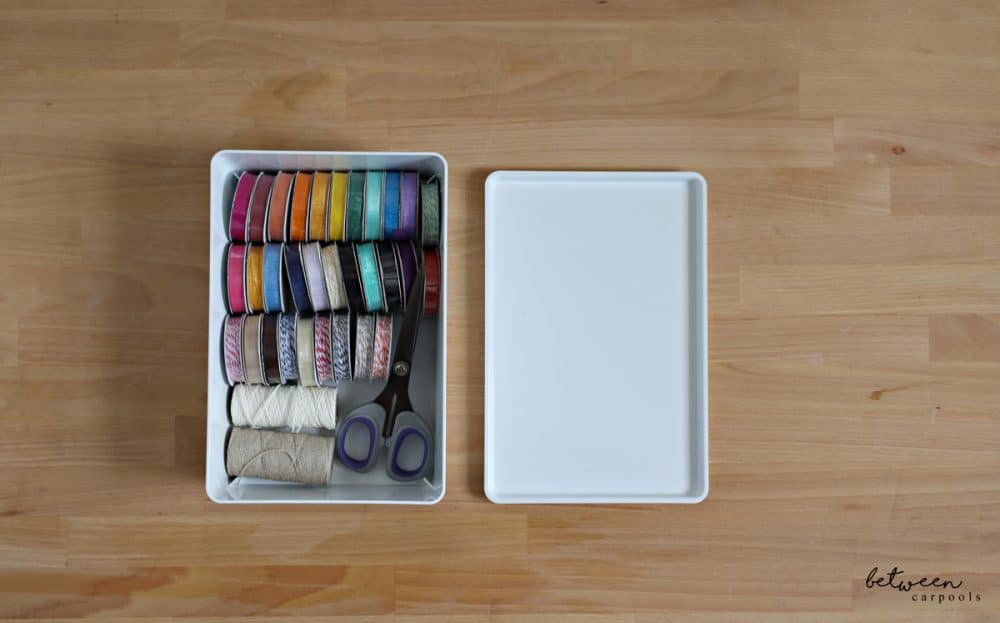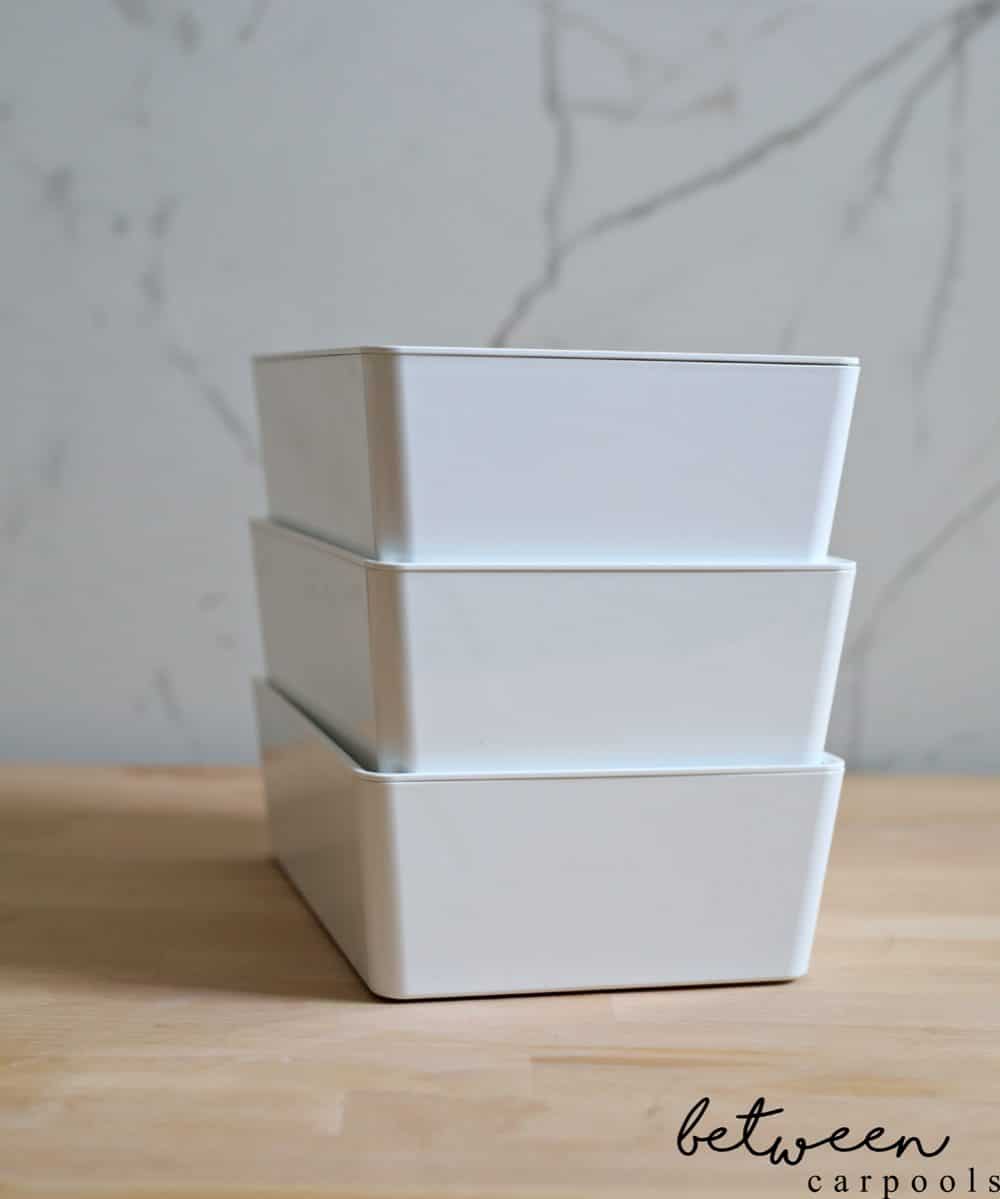 I just cannot get enough KUGGIS. These boxes are sleek, pretty, stackable, and inexpensive. They'll transform any unsightly mess into an organized and pretty sight. All you need is (many) KUGGIS and some labeling tape.
Want to see my IKEA tags in use? Checkout my post on 3 creative ways to use a cheeseboard.