A little bit of extra hakaras hatov means a lot.
In many schools, Chanukah gifts to morahs and teachers are pooled–everyone chips in a certain amount and the class mother compiles all the contributions from the entire class and gifts the teacher with one larger cash gift from everyone. (Of course, individuals can always choose to give an individual gift instead if they choose).
Sometimes, though, when a gift is from "everyone" it can lose that personal connection. Here is one way to make it more meaningful.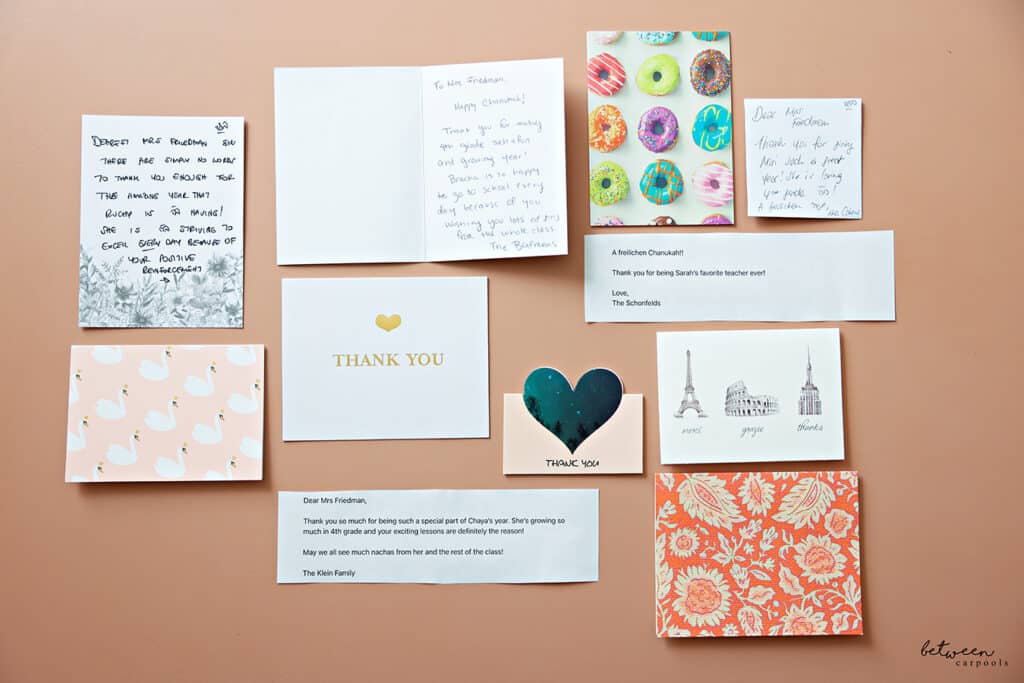 Ask the mothers in your class to include a note/card when sending in their contribution. It can be from the mothers or the girls themselves. Let them give it to you in any shape or form!
You can make it easier by having your daughter give little notecards and envelopes like this out to her classmates, but it's not necessary.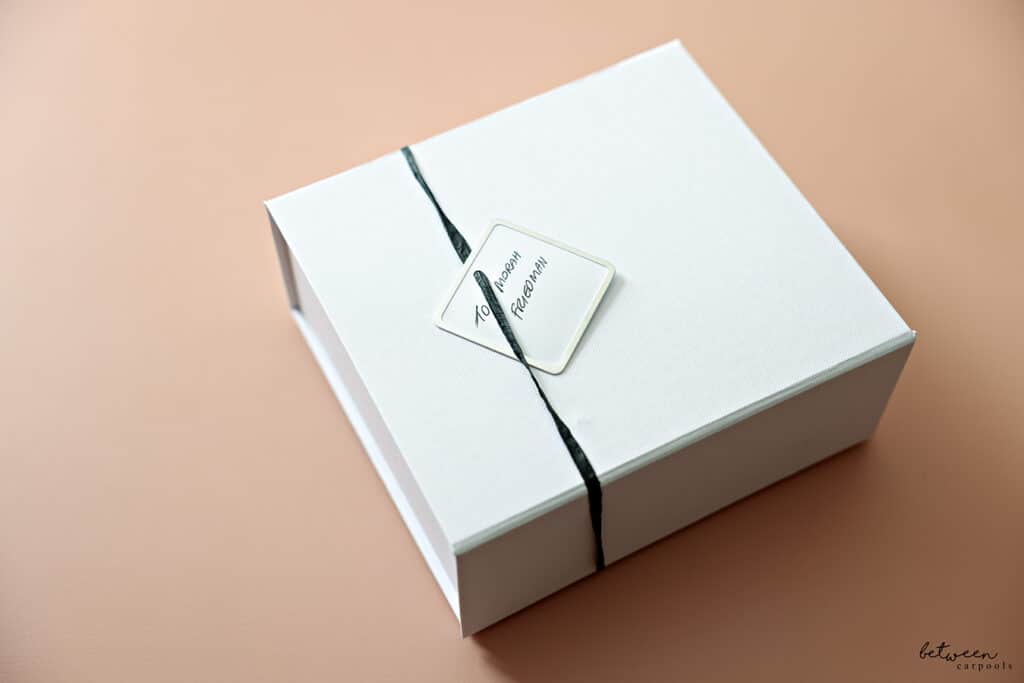 Then, when you have all the notes and are ready to give the gift, include a box of the notes along with the gift.
(And, no, you might not get a note from everyone in the class. That's ok. No need to chase and be a perfectionist. The extra notes will be appreciated even if you don't get 100%).
Look here for thank you cards you'll be happy to have on hand, and adorable Chanukah themed cards you can download! Also, more than 25 phrases you can include in your note.
FOR EXCLUSIVE CONTENT AND A PEEK BEHIND THE SCENES, MAKE SURE TO JOIN OUR WHATSAPP STATUS HERE. JOIN OUR WHATSAPP GROUP AND WE'LL LET YOU KNOW WHEN A NEW POST IS UP!