Part of giving a gift is the thought that goes behind it. And these thank you cards are full of thought! They're guaranteed to make any teacher or driver smile.
These thank you cards also teach children the midah of hakaras hatov, as you're involving them in the gift-giving. They're easy and fun to fill out and color…but as they do, they're thinking about why they appreciate the people who help them throughout the day.
For the teacher cards, choose the style you like and have your child fill it out (or you can fill out what they say, depending on their age). For the driver cards, write a message or draw a picture in the window.
You can choose to have your child color the cards, or print them out in color. There's both options below!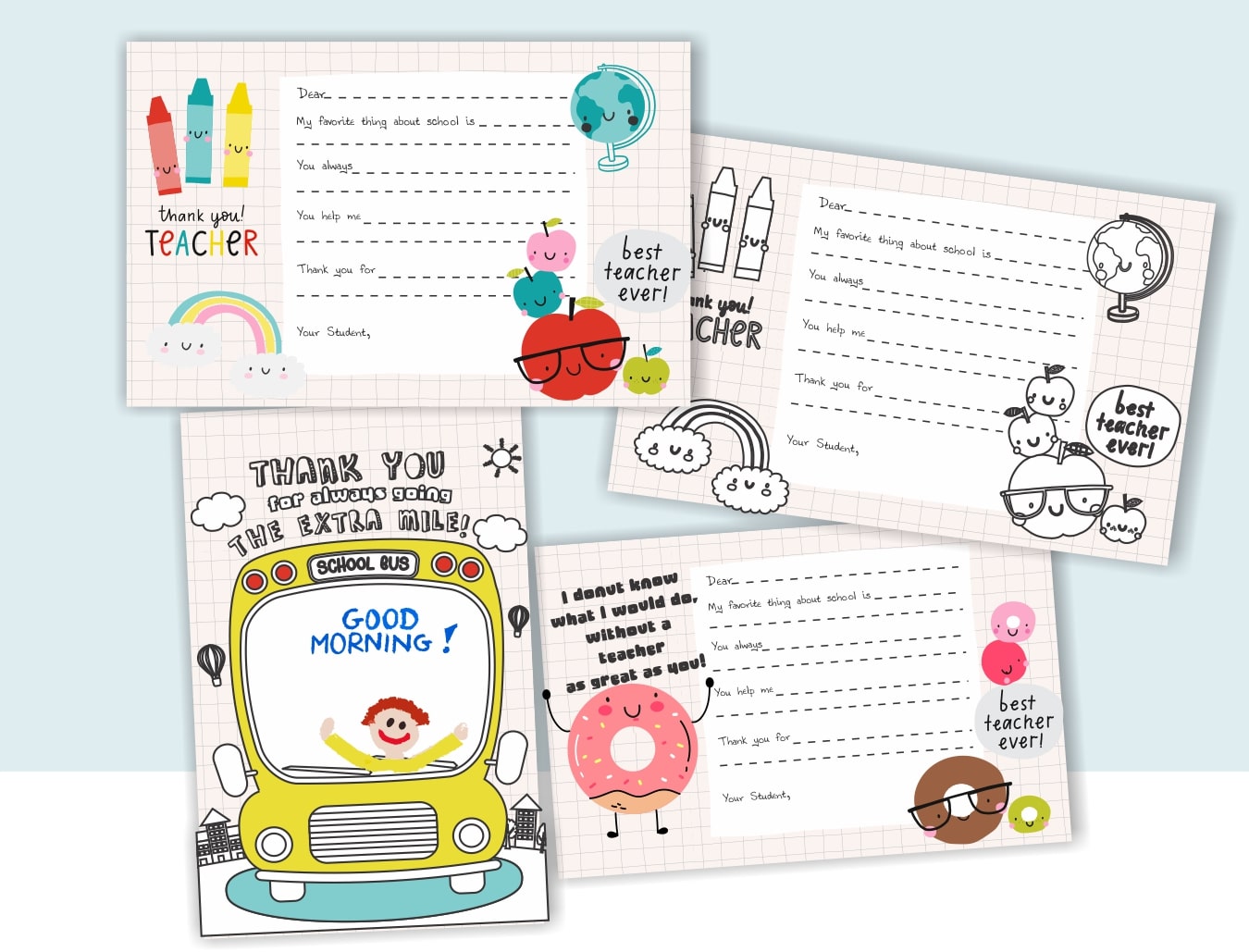 DOWNLOAD THE B&W COLORING CARDS HERE
DOWNLOAD THE FULL COLOR CARDS HERE
FOR EXCLUSIVE CONTENT AND A PEEK BEHIND THE SCENES, MAKE SURE TO JOIN OUR WHATSAPP STATUS HERE.