The work is already done – just toss and serve this Roasted Veggie Salad.
For a while, this roasted veggie salad has been my go-to for Yom Tov meals (minus the feta). It solves two problems. 
 One, it solves the "side dish" problem as roasted vegetables usually need to be roasted fresh and served hot. That's one item on the menu that can't be rewarmed. In a salad, though, they work really well at room temperature and don't need to be roasted fresh.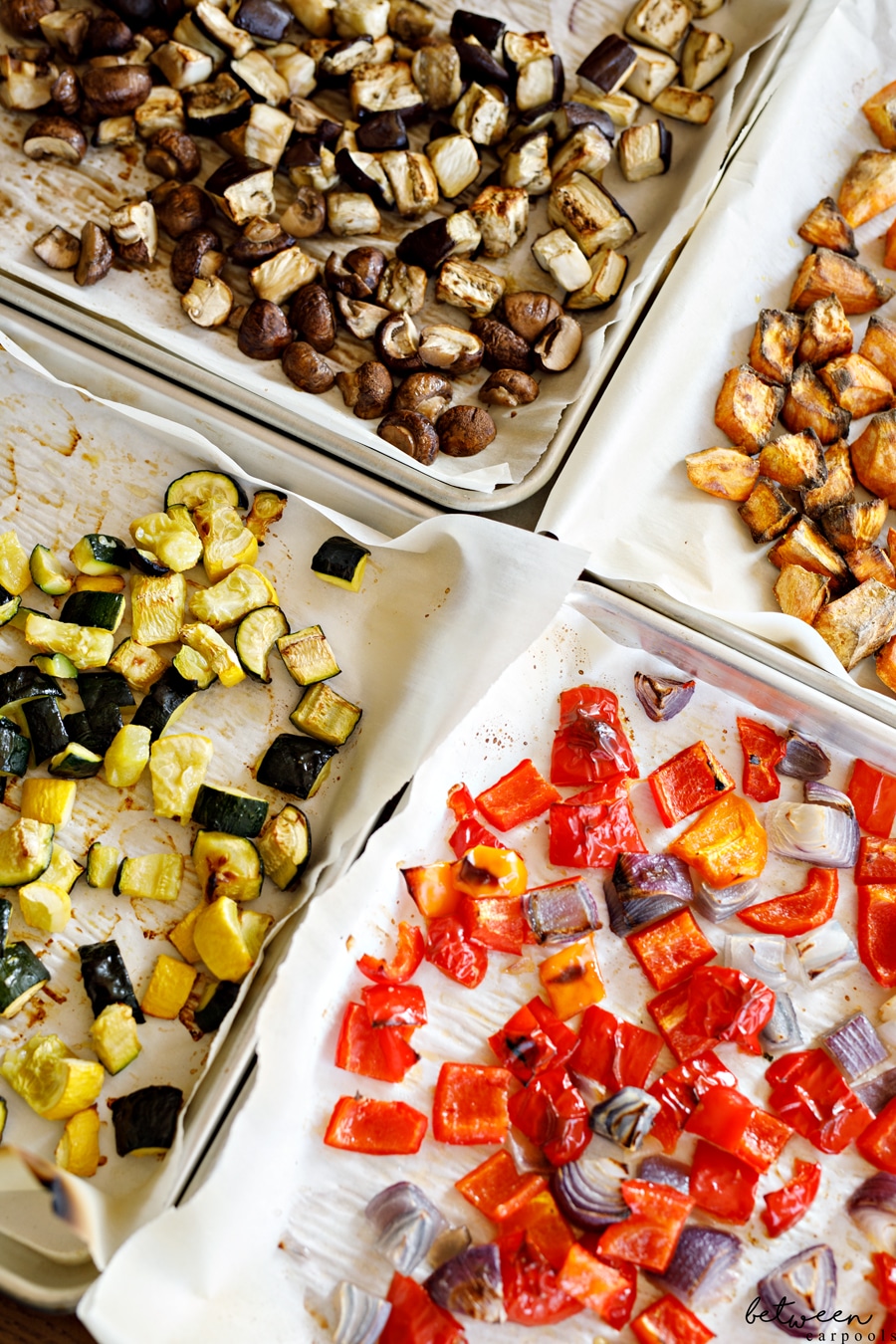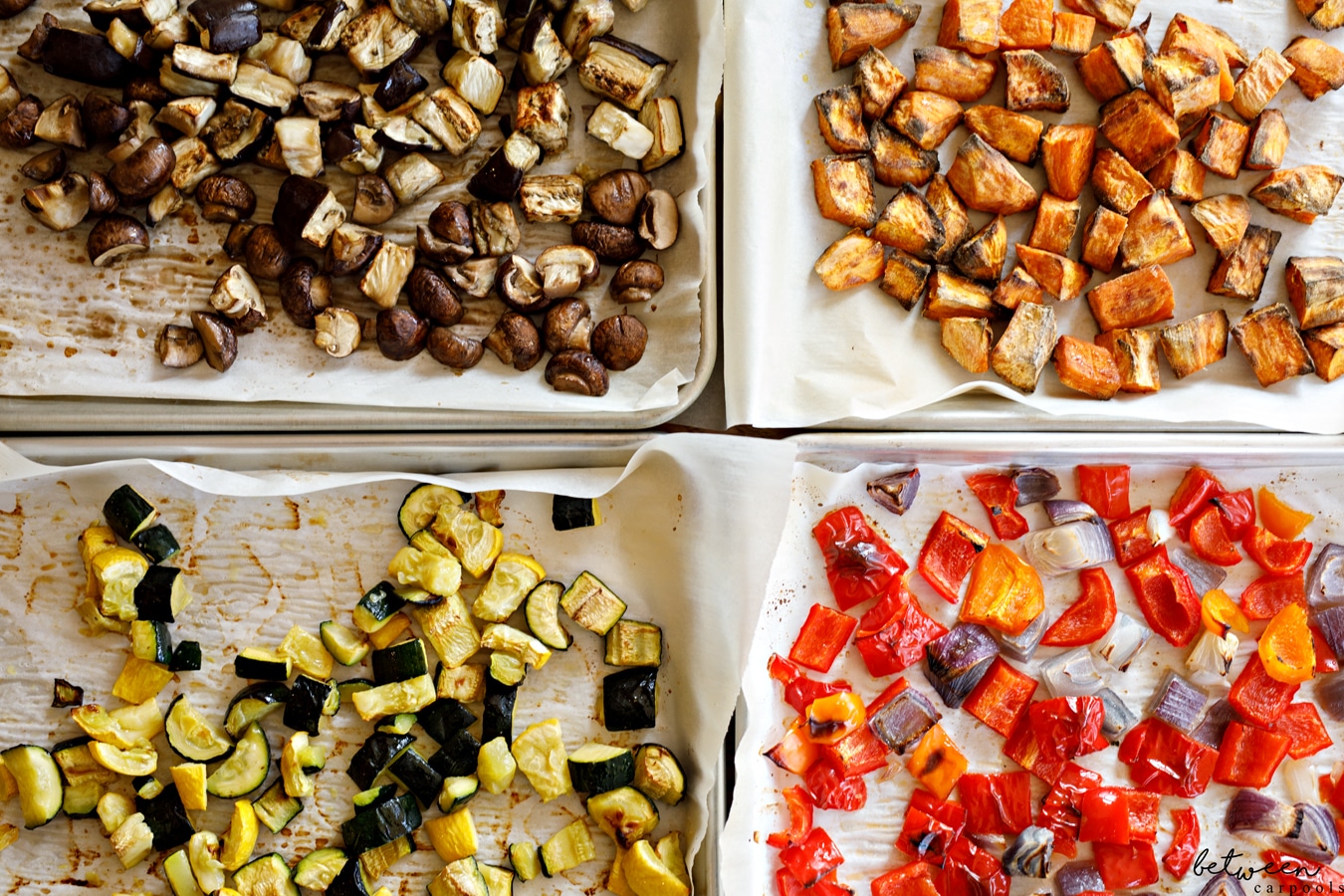 Two, it solves the "salad" problem as most salads need lots of chopping of fresh veggies. As roasted veggies will last a few days in the refrigerator, this salad can be prepped ahead. Of course, the dressing is prepped ahead too. When it's time to serve, just toss the veggies with Romaine and dressing and you're good to go.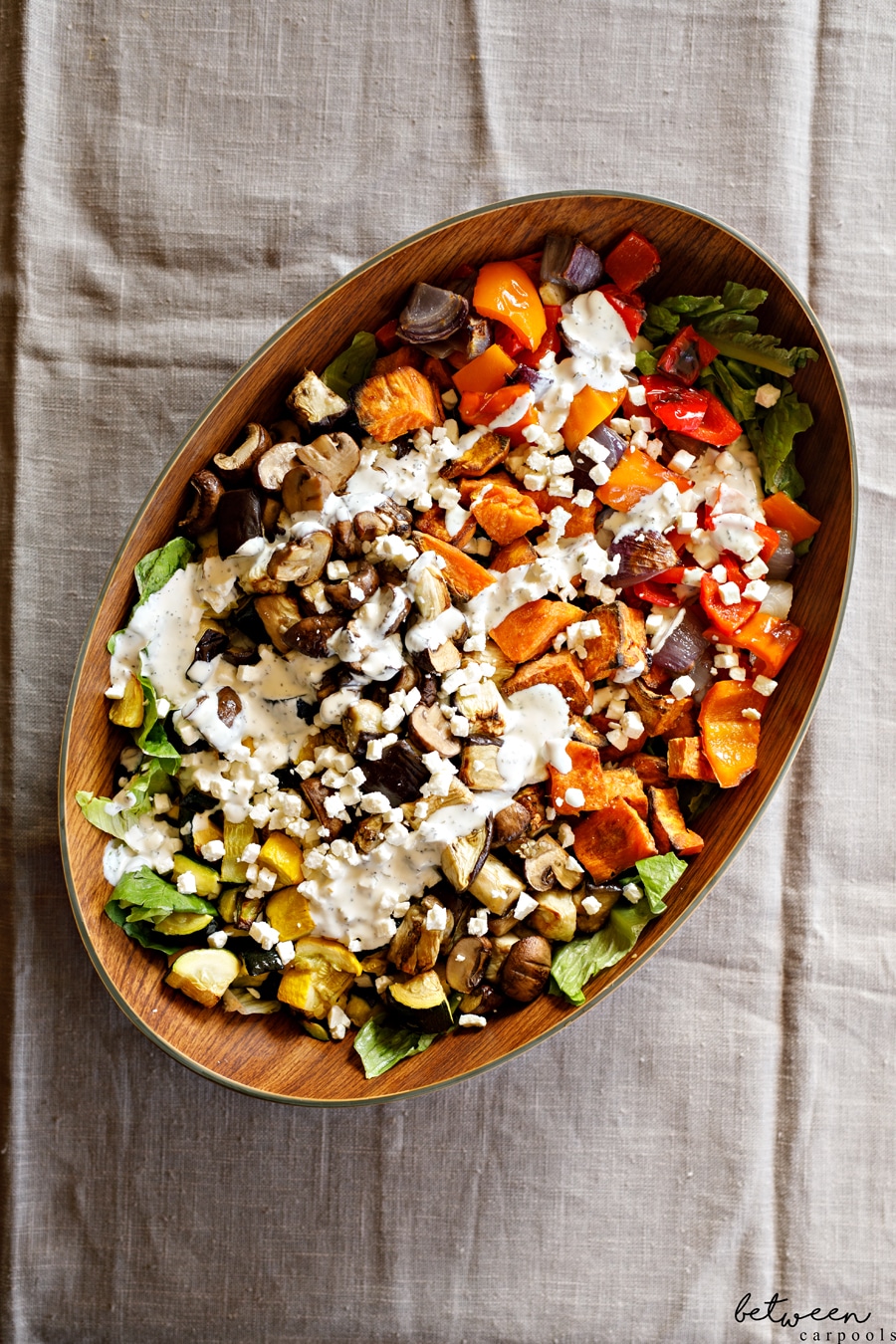 At a recent BCP meeting, this salad received the addition of feta, and it became a new favorite.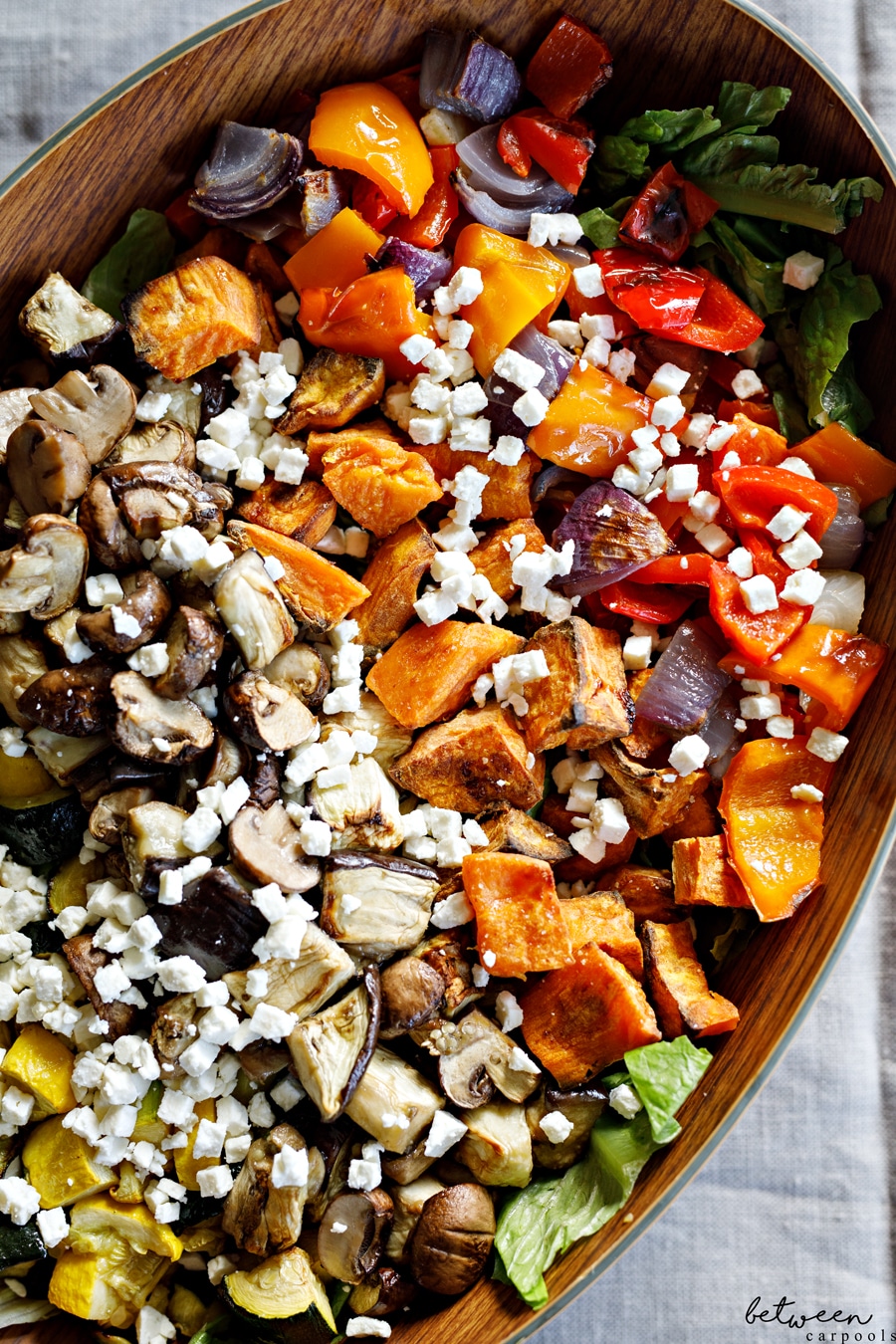 Notes:
*You can make this dressing, one of my favorites from Secret Restaurant Recipes, or simply use any store-bought Caesar. This recipe will make a big batch, suitable for a huge salad if you're having a lot of company, or save it for a few meals.
*The vegetables must be taken out of the fridge earlier in the day so they come to room temperature. I do not like how they taste when they're cold and straight from the fridge.

Roasted Veggie Salad
Ingredients
1 sweet potato, peeled and diced
1 zucchini, diced
1 yellow squash, diced
1 pepper, diced
1 red onion, sliced
8 ounces mushrooms, halved
1 small eggplant, diced
salt, for sprinkling
16 ounces Romaine lettuce
Feta cheese, optional
Dressing:
1 cup mayonnaise
¾ cup White Wine (add a bit of sugar if using any white wine which is not sweet)
1 tablespoon chopped fresh basil
1 ½ teaspoons oregano
1 teaspoon crushed garlic
½ tablespoon olive oil
½ small onion, cut into chunks
1 tablespoon freshly squeezed lemon juice
1 teaspoon kosher salt
Pinch coarse black pepper
Instructions
Preheat oven to 425⁰F. Spread vegetables on greased baking sheets (you will need multiple sheets). Spray with cooking spray and season with salt. Bake for 20 minutes. Store in airtight containers in the refrigerator until ready to serve (can be made a couple of days in advance).
Prepare the dressing. Blend ingredients together in a food processor.
Remove vegetables from the refrigerator earlier in the day. They should come to room temperature and not be cold when serving. When ready to serve, toss veggies, Romaine, feta (if using), and desired quantity of dressing.