Once October hits, anything with pumpkin and cinnamon simply sounds tempting and comforting.
Are you looking for a dessert that's a bit different? Perhaps something you could prepare ahead, bake fresh, and serve warm in the sukkah?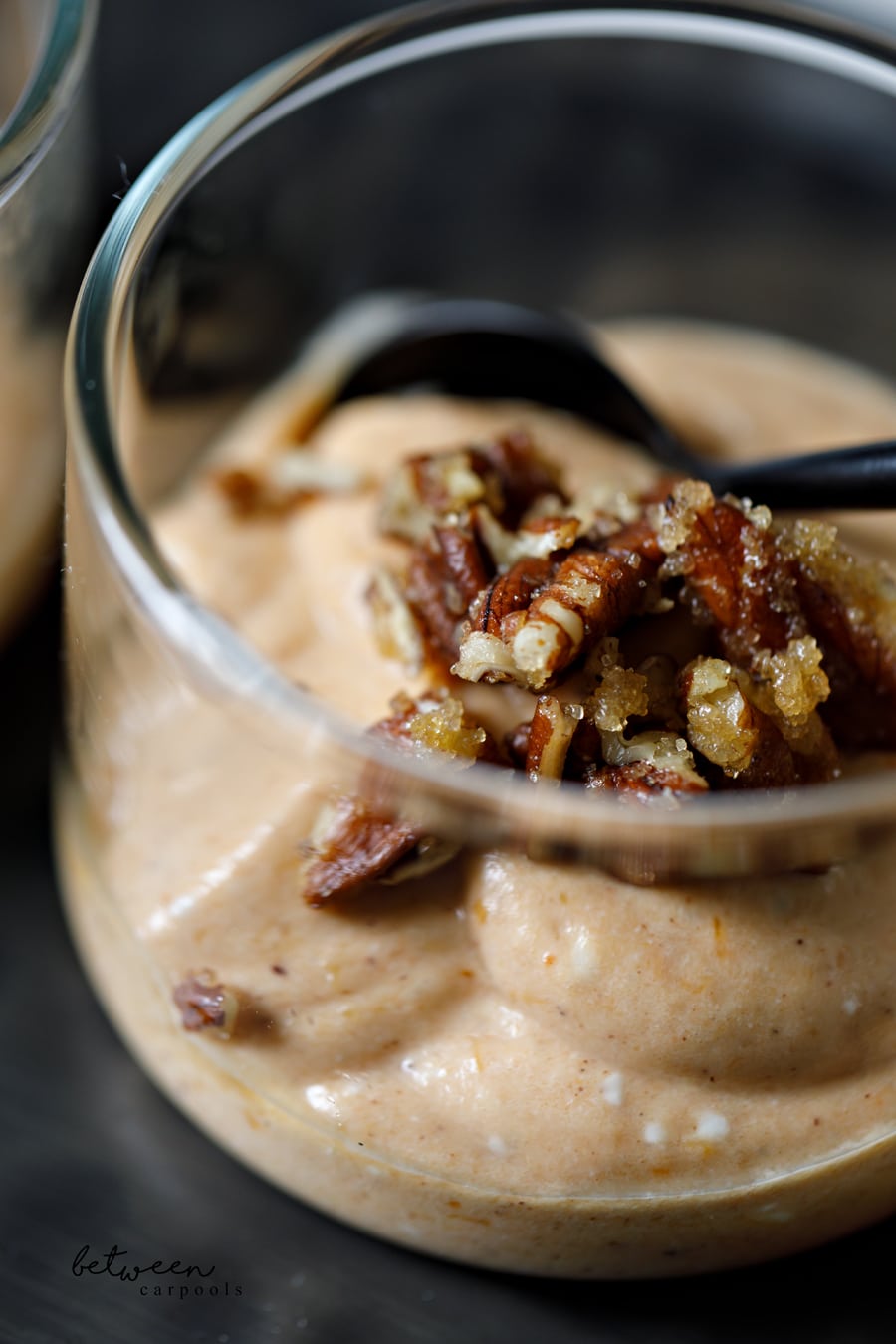 Here it is! Don't be skeptical when you're adding those ingredients to the mixer! The final result is delicious. 
Now, there's two versions you could go with. If you want to serve this hot, prepare the batter ahead and add to individual ramekins (on top of the crushed graham crust). Add the topping ingredients to a Ziploc. Then just top and bake before serving. 
Or, you can serve it cold, as shown. Omit the egg when making the pumpkin cheesecake mixture and pipe it into individual dishes on top of the crust. Mix the topping and spread it on a baking sheet. Bake for about 12 minutes. Let cool. Keep in a Ziploc bag until ready to serve. Sprinkle the amount of topping desired on top of the mousse and enjoy!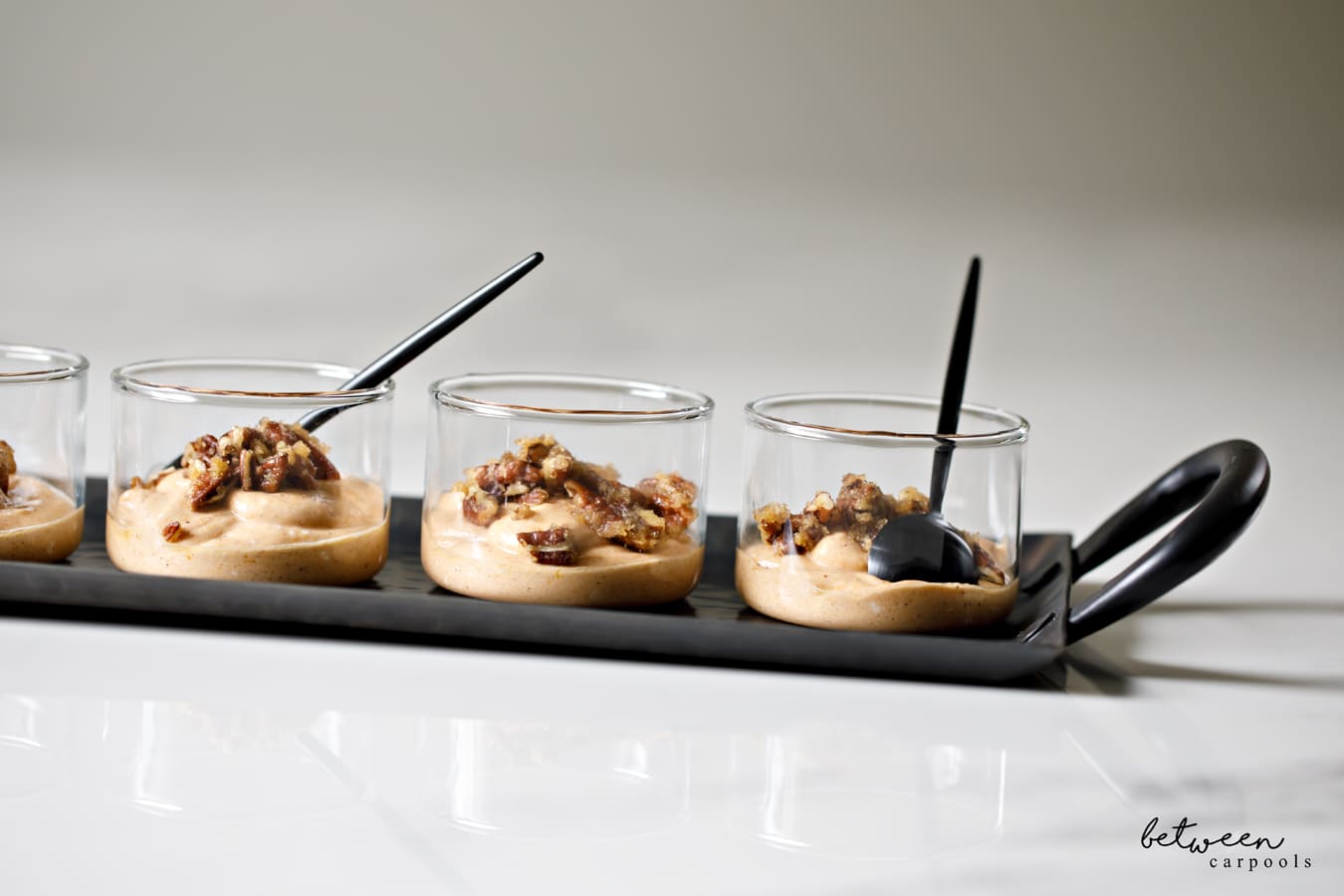 Pumpkin Crunch Cheesecake (Pareve)
Ingredients
This recipe is for the hot version. For the cold version, omit the egg and bake the nut topping separately for about 12 minutes.
1 graham cracker crust
Filling:
1 (8-ounce) container Tofutti or Wayfair cream cheese
½ cup pumpkin puree
6 tablespoons brown sugar
½ tsp cinnamon
1 egg
Topping:
⅔ cup pecans
⅔ cup brown sugar
3 tablespoons margarine, melted
Instructions
Preheat oven to 350ºF.
Crumble the graham cracker crust and add to the bottom of 12 ramekins or mini mason jars.
In the bowl of an electric mixer, combine all filling ingredients. Add to jars and bake for 20 minutes. I recommend adding the filling using a piping bag so the finished desserts look neater and there's not filling dripped on the sides.
Add all topping ingredients to a Ziploc bag. Using a meat mallet or the bottom of the pot, bag the filling to crush the nuts. Mix the ingredients together by smushing them around in the bag. Add to the top of each ramekin. Bake another 20 minutes.