We have so much fun setting beautiful tables using
LuxeParty
dishes. Now it's time to plan that Seder table!
Don't forget to use BCP15 for 15% off your order at Luxe!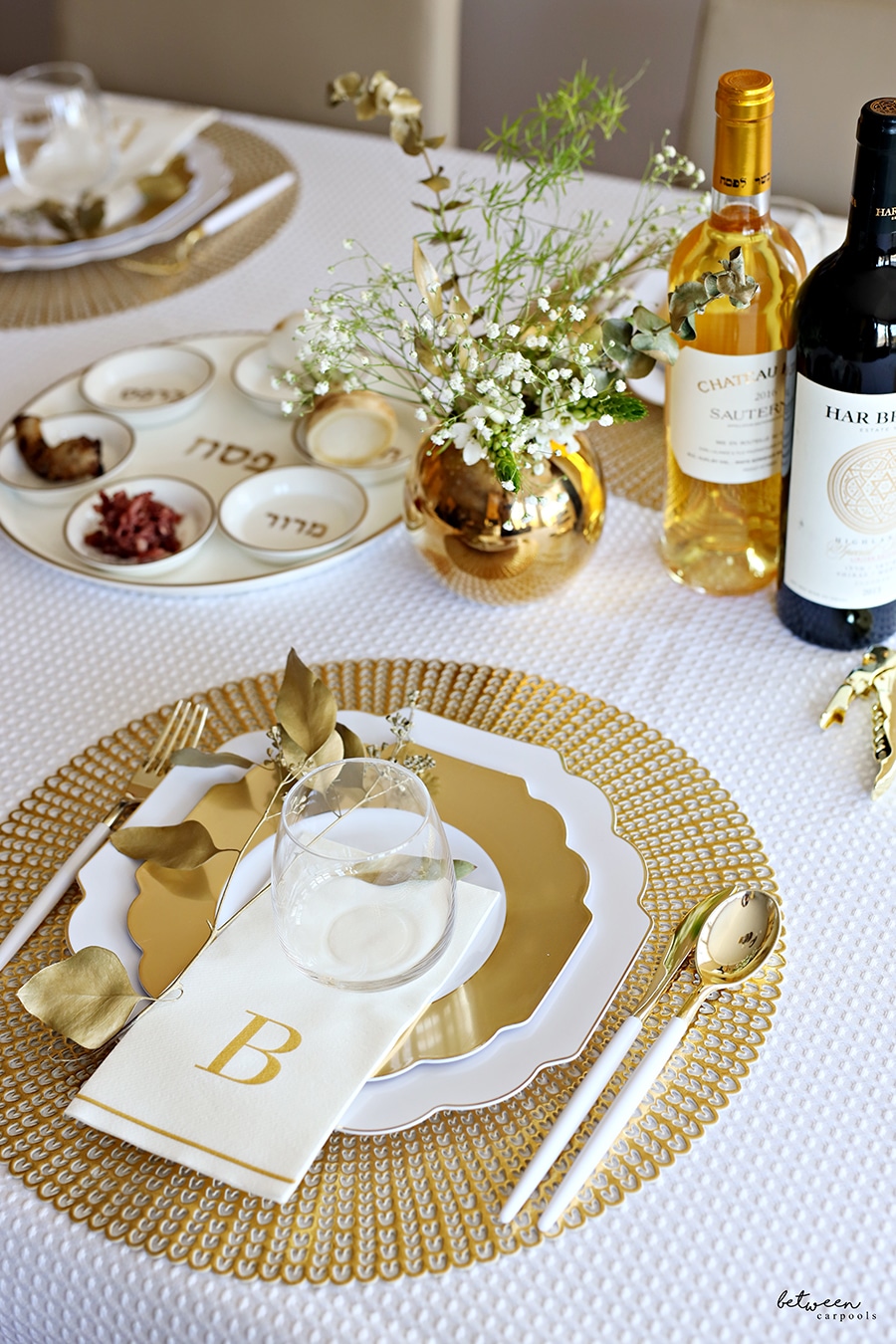 We love the classic yet regal look of this Seder table! We think you'll love it too, especially since it starts with any white cloth, making it really easy to duplicate.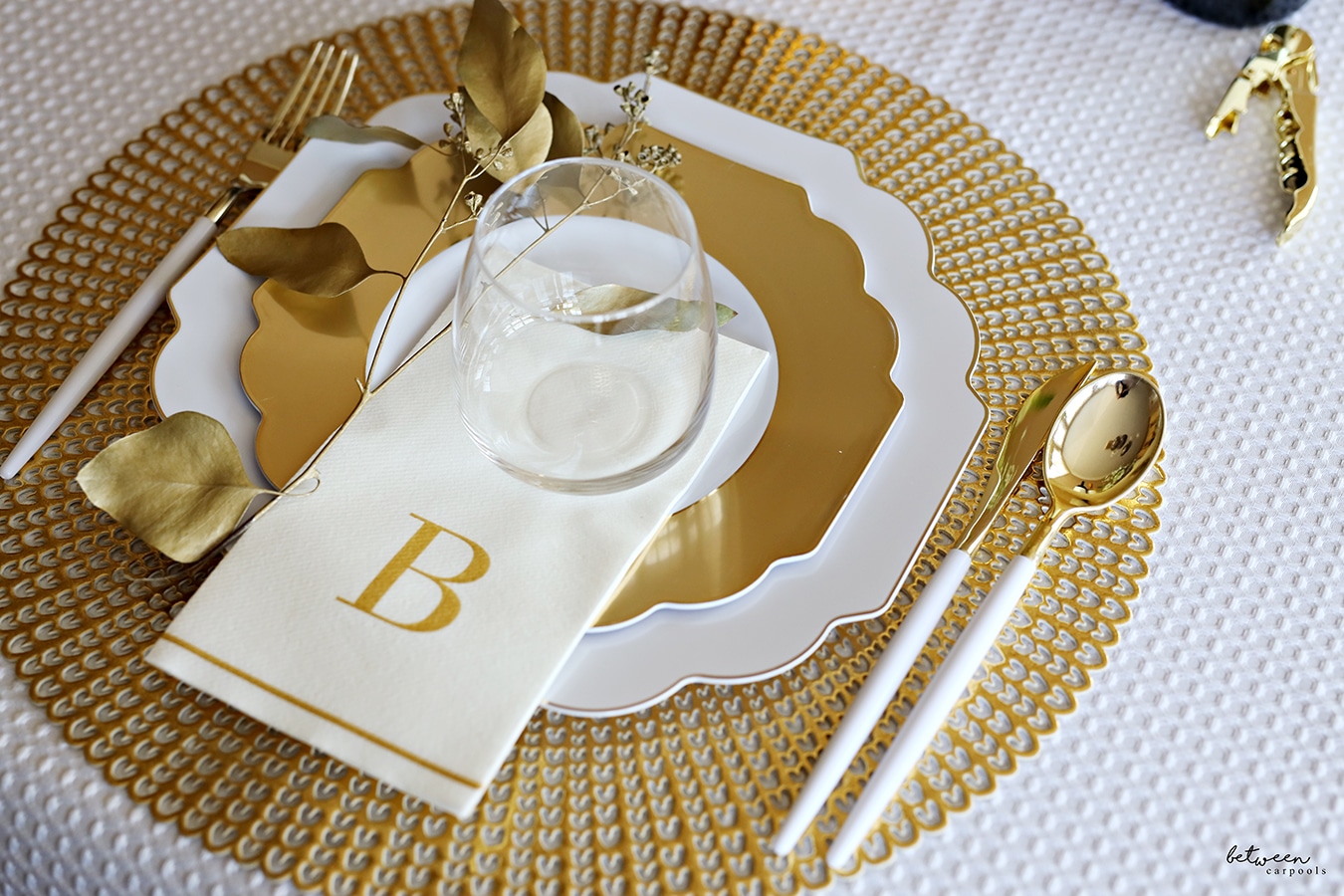 Of course we used Luxe Party disposable dinnerware. For the Seder, we're using the more formal and elegant Scalloped collection. We paired a White Scalloped Dinner Plate (with the gold edge) with a Gold Scalloped Appetizer Plate.
Lux also carries these beautiful vinyl chargers which are really well-priced and easy to wipe clean.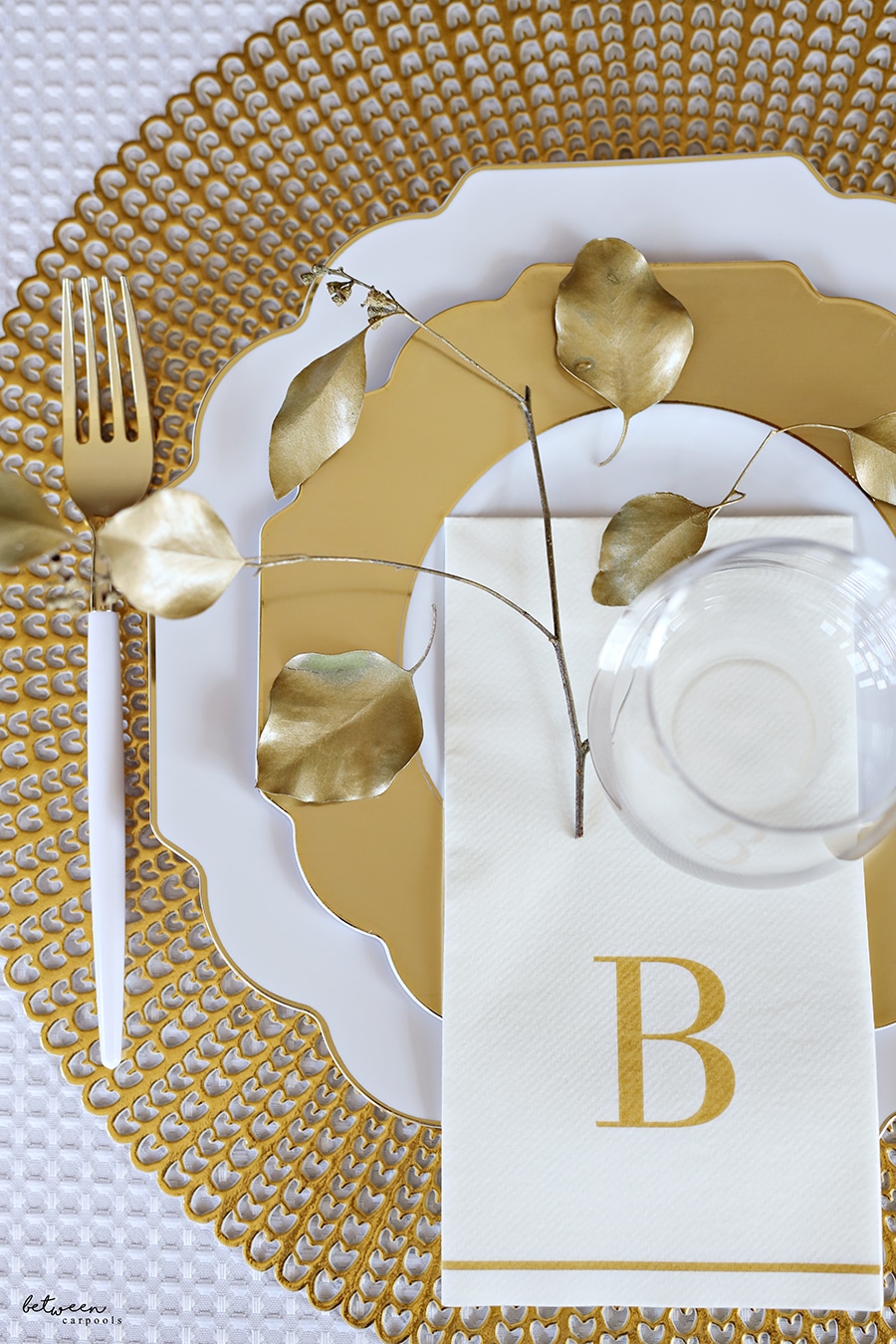 The place setting is complete with Lux's monogrammed napkins (available in gold, silver, and black) and two-tone flatware. To complete the look, each place setting has a sprig of eucalyptus that was spray-painted in gold.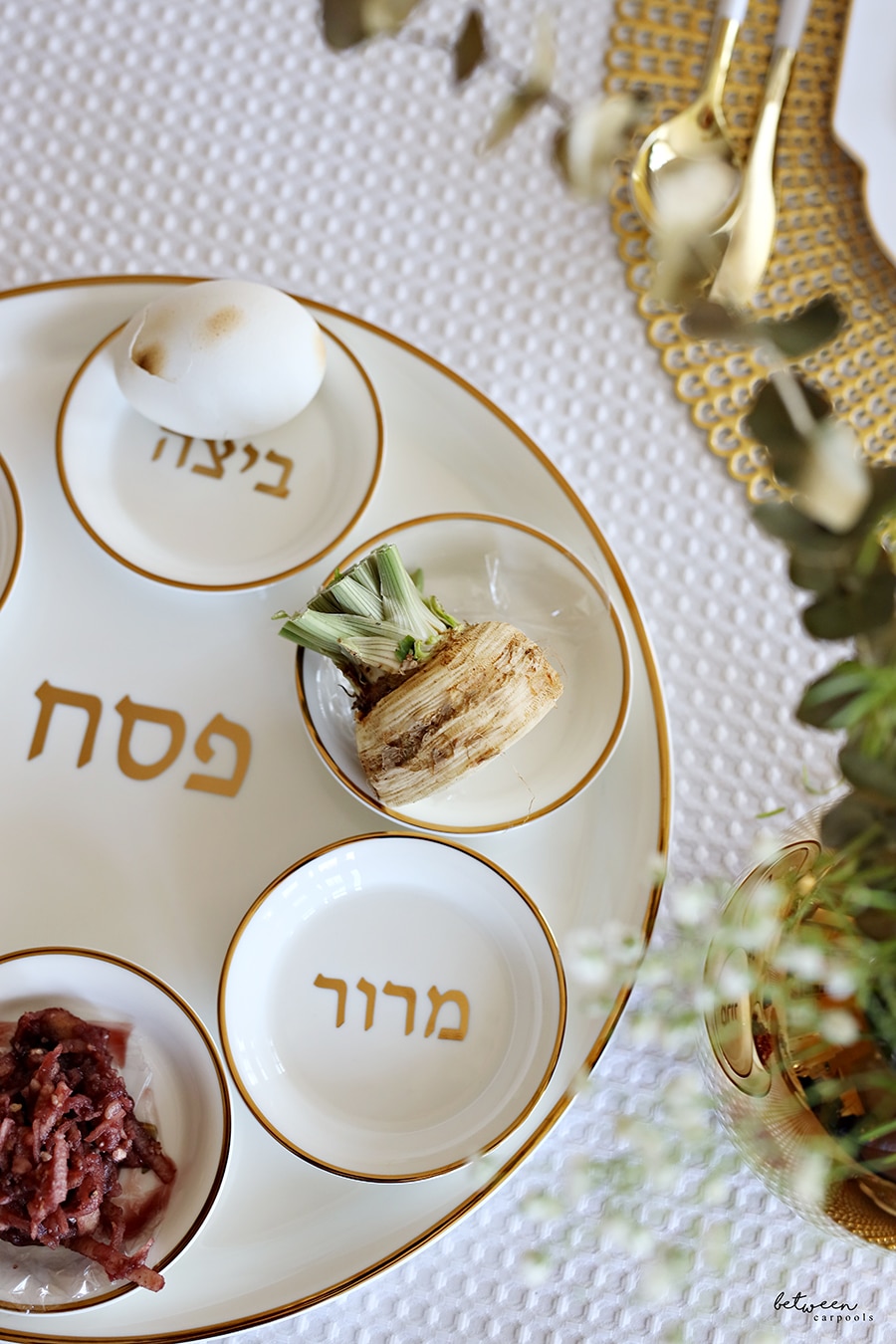 Love this kearah? So timeless and elegant. You can find it here.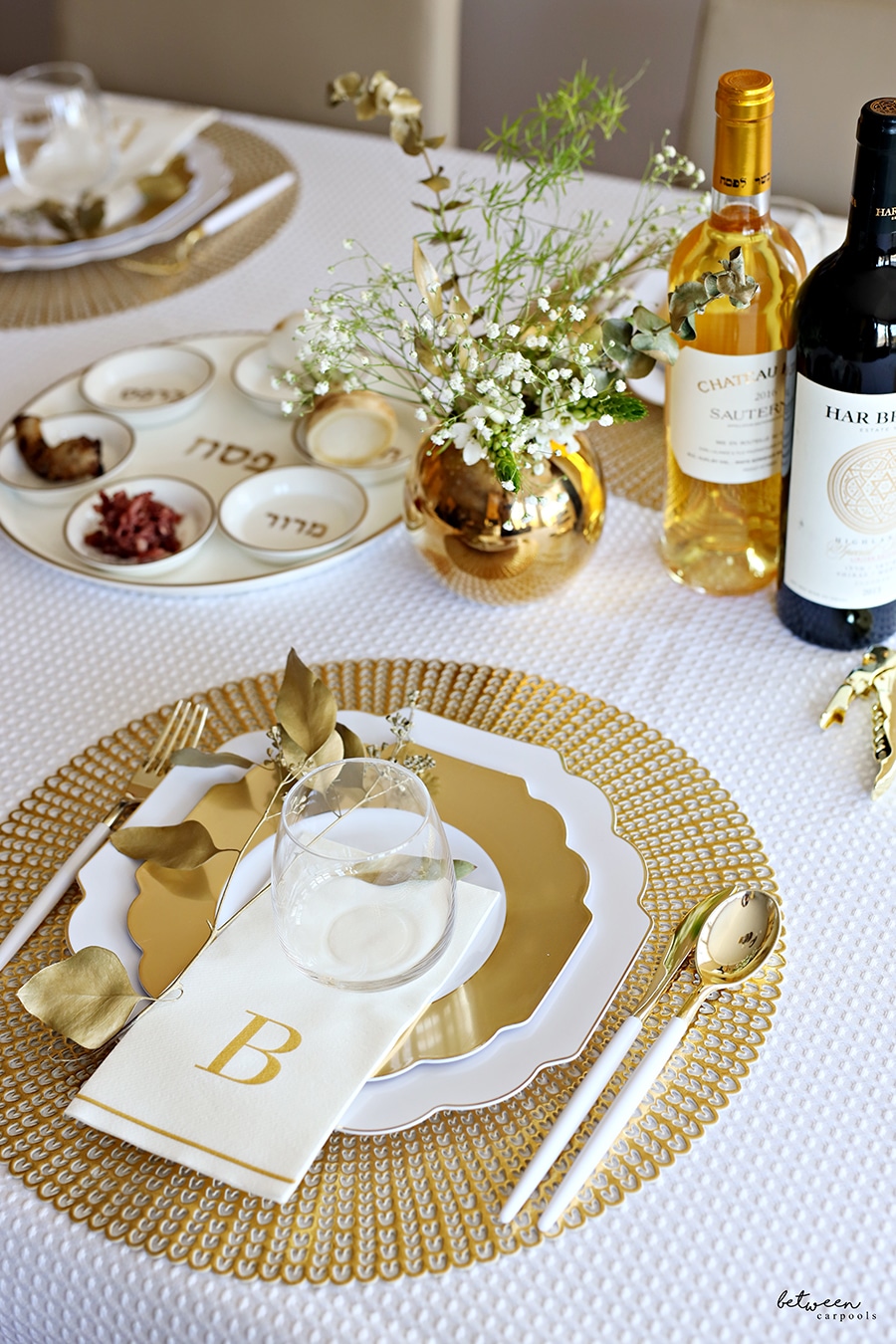 To complete this white-and-gold ensemble, yes, the wine bottles themselves has some touches of gold and a gold corkscrew (yes, little details that you wouldn't think of help pull everything together!)
Even though we didn't show this on the table, if you don't have a becher for Pesach, this one will work very well.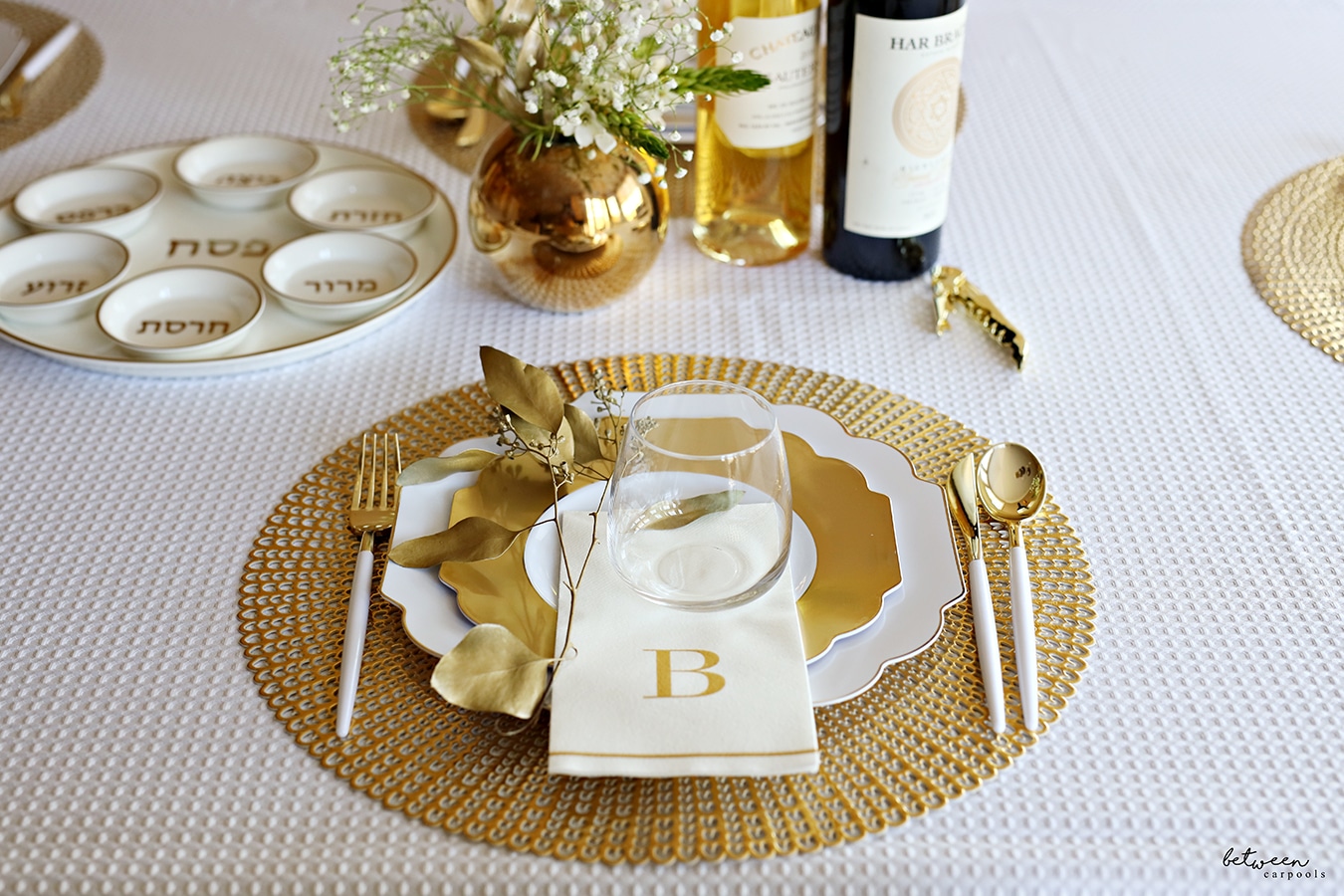 Any vase with some gold completes the look. This one we had on hand, but there's some beautiful options here or some well-priced options here. Stick to white flowers in the vase (you can also include some of the gold-sprayed eucalyptus). 
Here's another look that works with your white tablecloth if you want to keep things simple…but still have a really beautiful, fresh-looking table!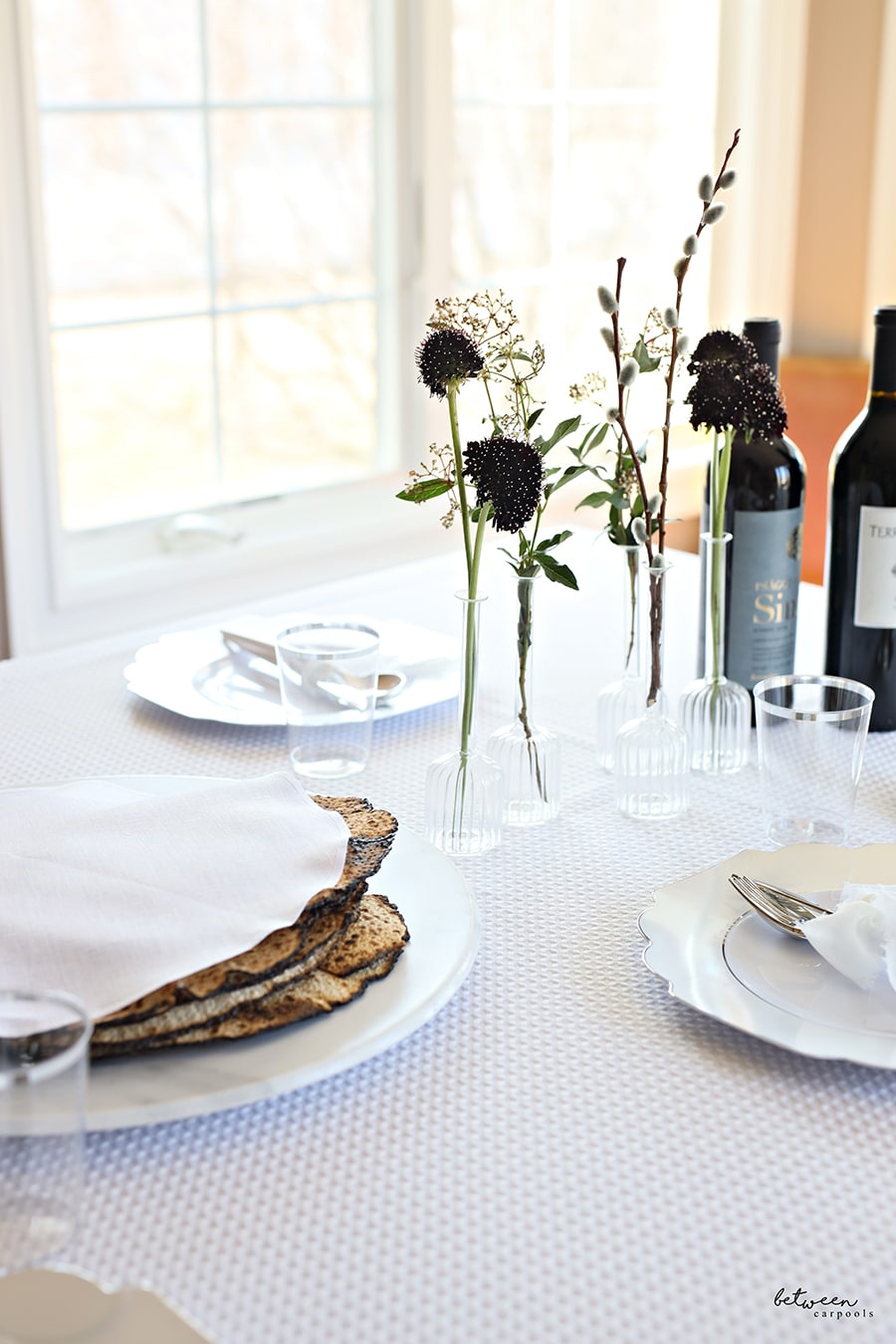 This time, we used the White Scalloped Dinner Plates with the Silver Edge paired with the White/Silver two-tone flatware from LuxeParty.com.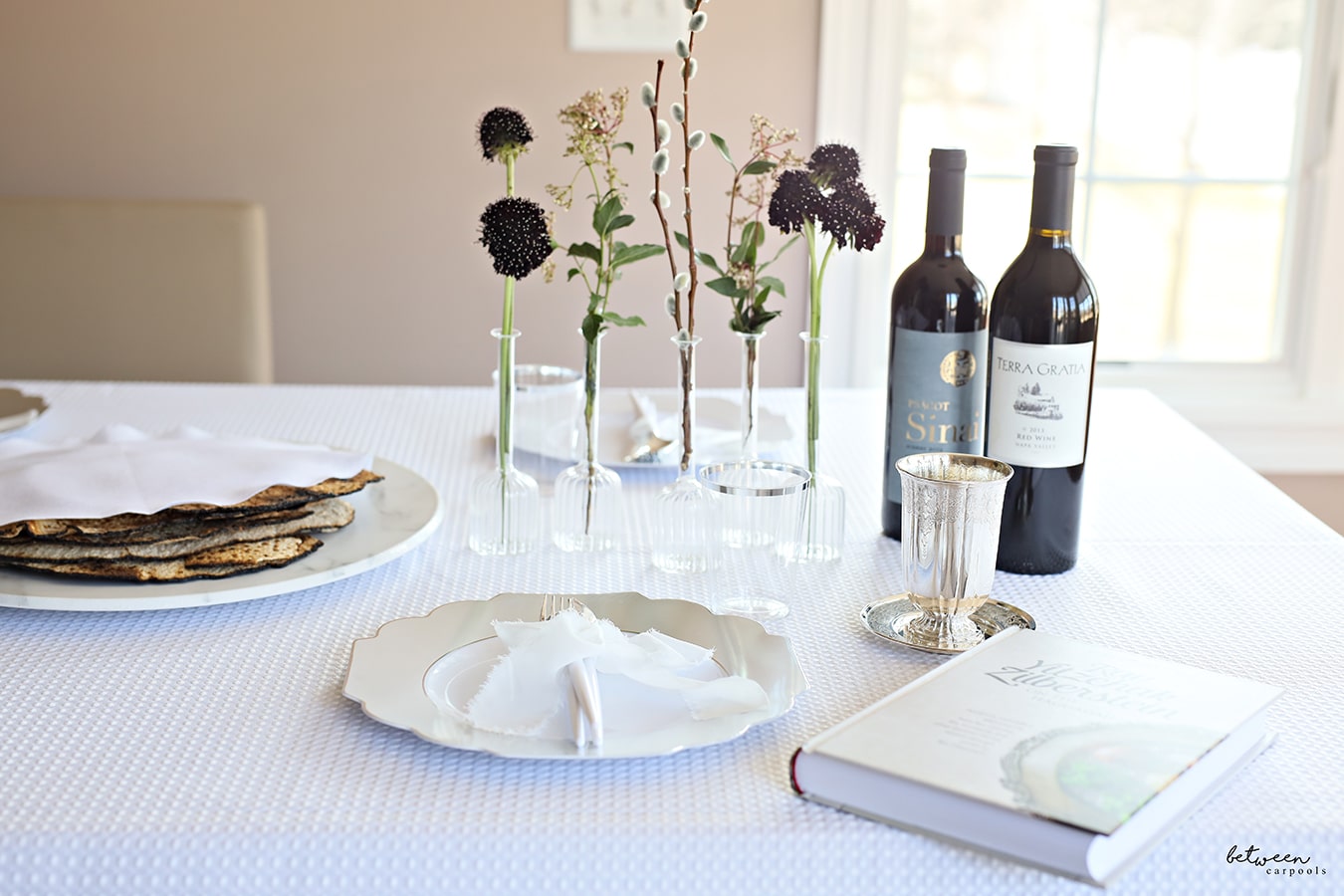 The silver tones will naturally complement your silver. If you're using disposable cups too, the silver-rimmed ones from Luxe are perfect.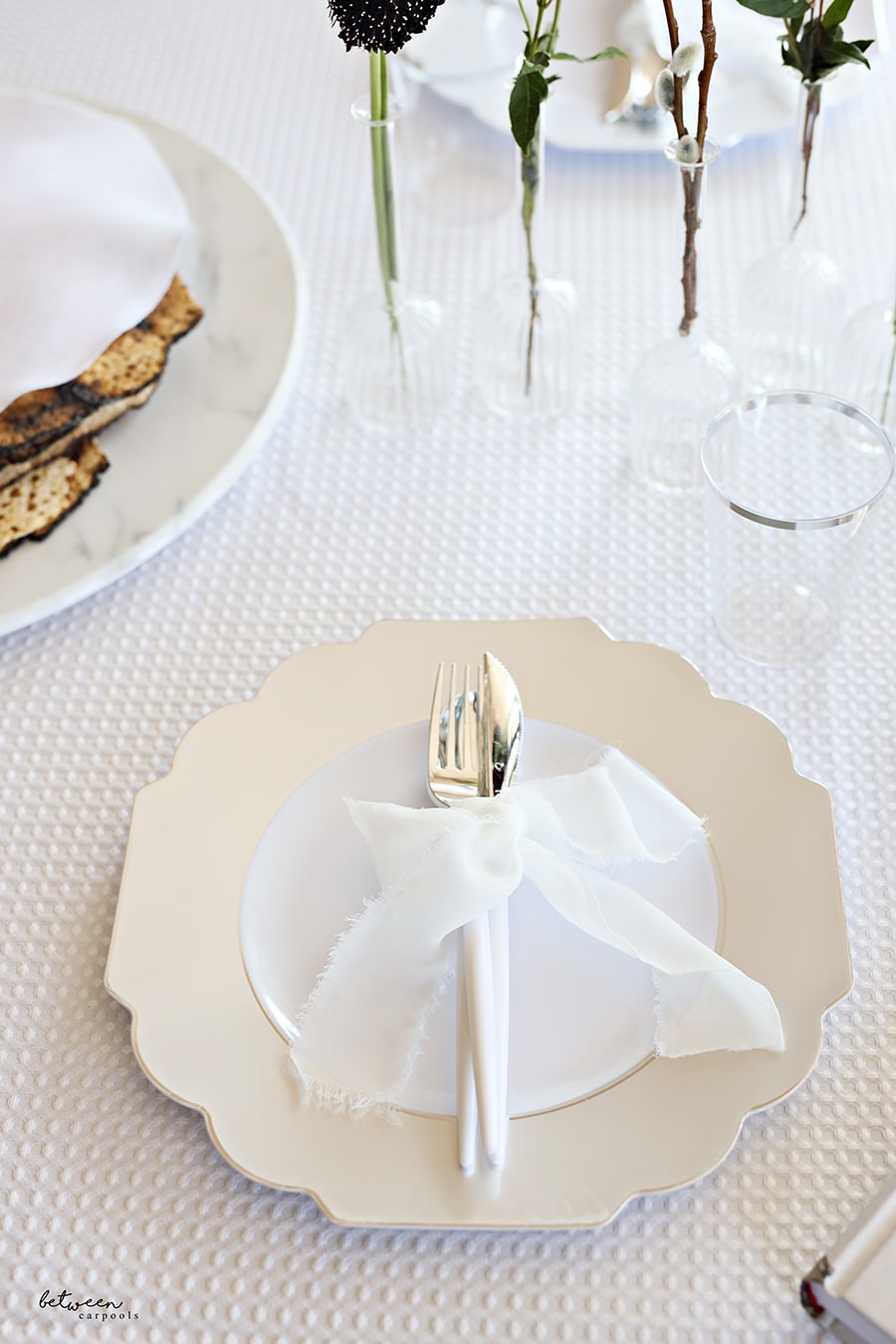 We tied up the flatware with this beautiful ribbon. Alternatively, you can use the ribbon for your napkin rings. So pretty. 
This marble-look serving board will fit your shmurah matzah! These round linen placemats were used as matzah covers, but note that they are only 15 inches, while the tray is 17 inches.
These bud vases. So pretty. The perfect finishing touch. Just a touch of florals is all you need.
Here are the items used in this table setting. Use coupon code BCP15 when ordering your dinnerware from LuxeParty.com!