This trick will ensure your daughter returns home looking as fresh as when she left
Since my first few children were boys, I had a lot of time to look at little girls and think and dream of what I'd eventually want my first princess to look like.
I knew my eventual girl would never wear any jean-style pants, even as a baby or toddler. Everything would be girly or frilly. And we've followed through…even the babies wear skirts and stockings instead of leggings and pants.
But the thing I knew I most wanted to avoid, when I eventually did get that princess…was messy hair. I hated those frizzies and flyaways that made little girls look like they had a lion's mane. It didn't help, though, that when my first daughter did finally get some hair that could be styled (it took a couple years), it wasn't the straight hair of my dreams.
That's ok. We'd make it work. We'd make that perfect stay-all-day ponytail or other hair-dos work too.
What you'll need: Two rubber bands, spray product, a brush, and bows! (I use Garnier Fructis Curl Shaping Spray Gel),  I like the Garnier Fructis product even if I don't use it for its original purpose, because it keeps hair in place without it feeling hard or stiff. I also find that it's easily accessible (even in kosher supermarkets!) as it's also used on boys' and mens' peyos. I usually find it at around $3.00 a bottle or less.
Step 1: Don't put all the hair into one rubber band!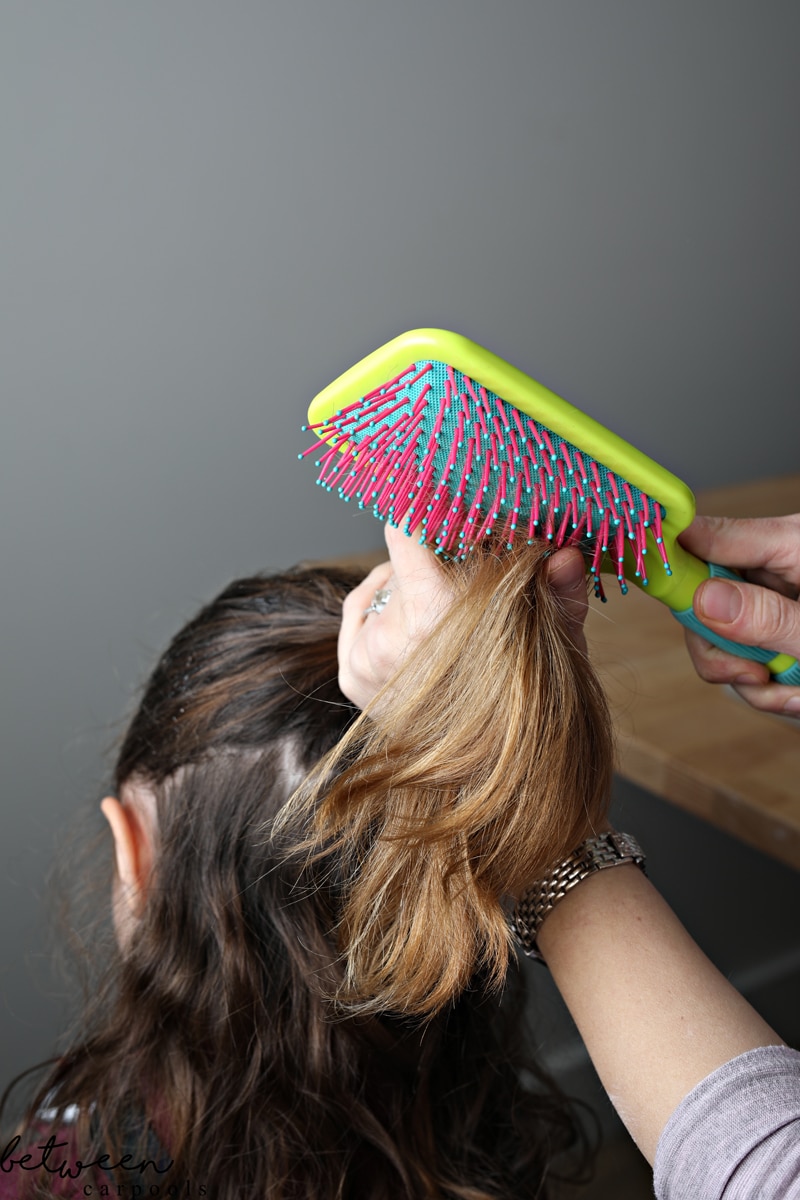 Start by putting the hair into a half-up style.
Spray the crown of the head and brush it backward (again and again, until it's perfectly straight).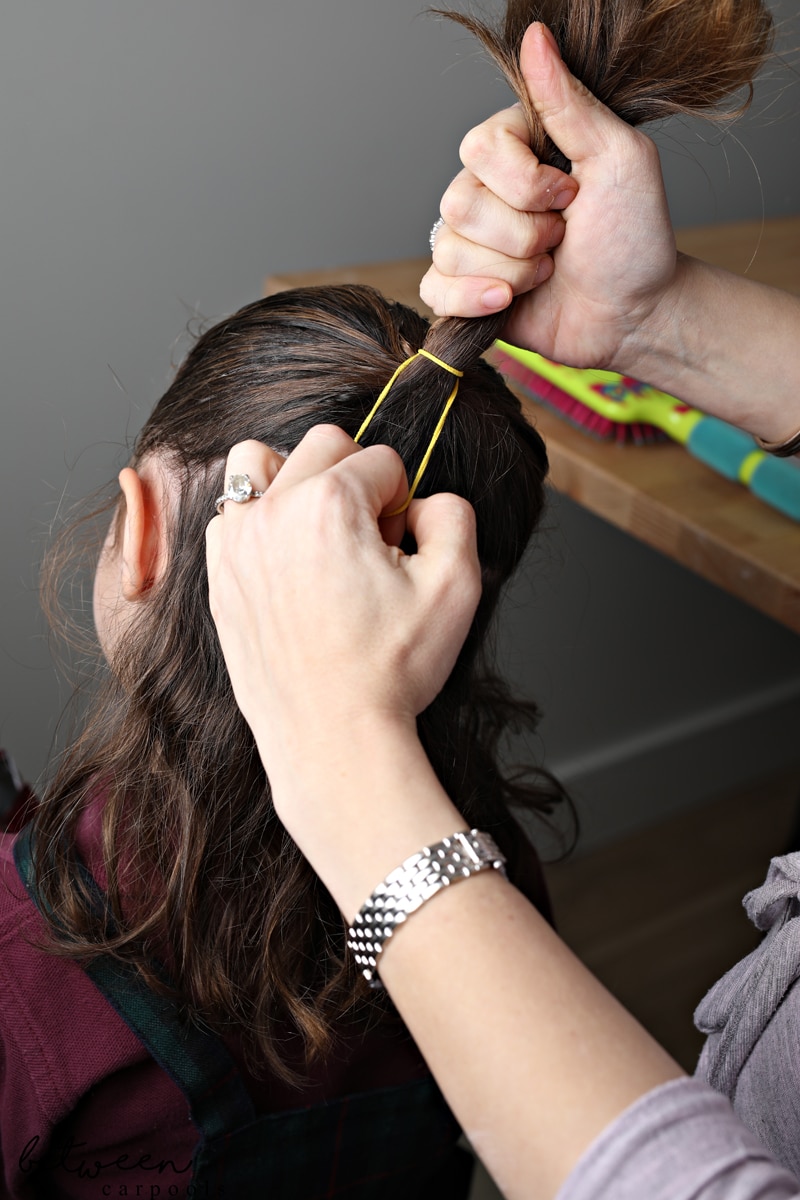 Secure with a rubber band.
Step 2: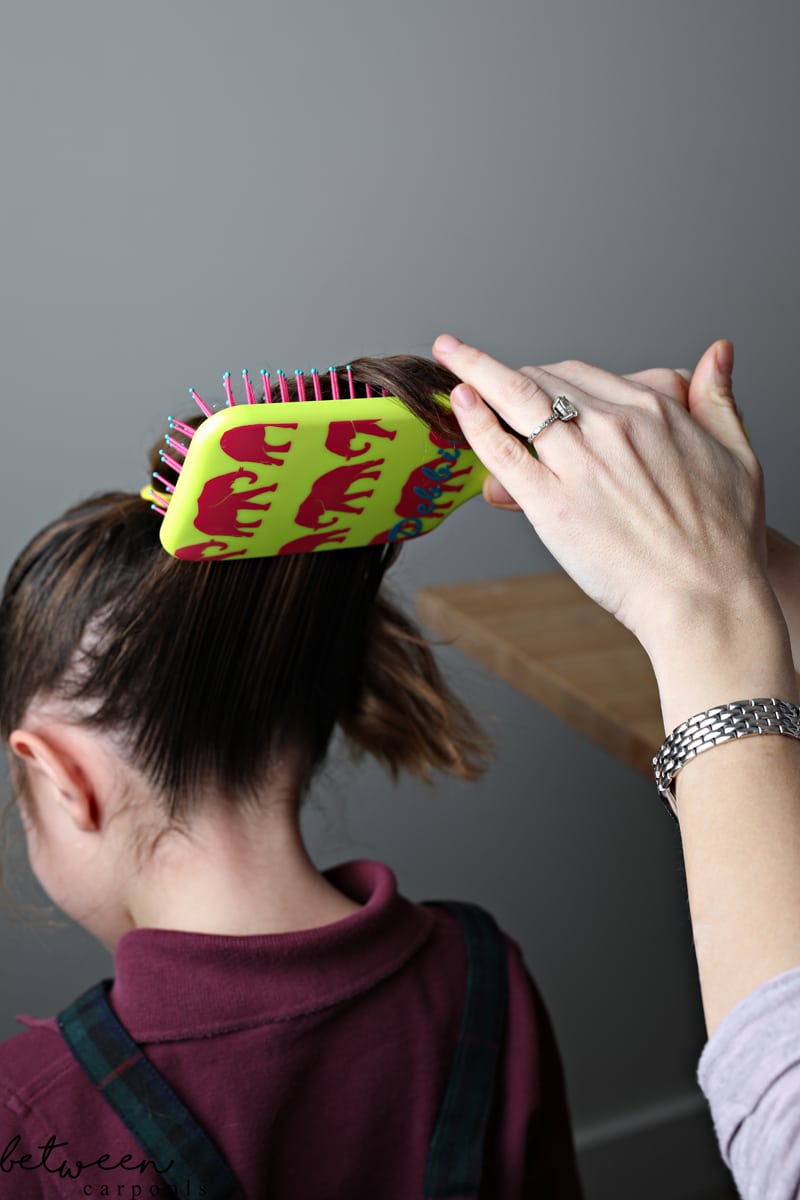 Brush up the bottom part of the hair and let it join the rest of the ponytail.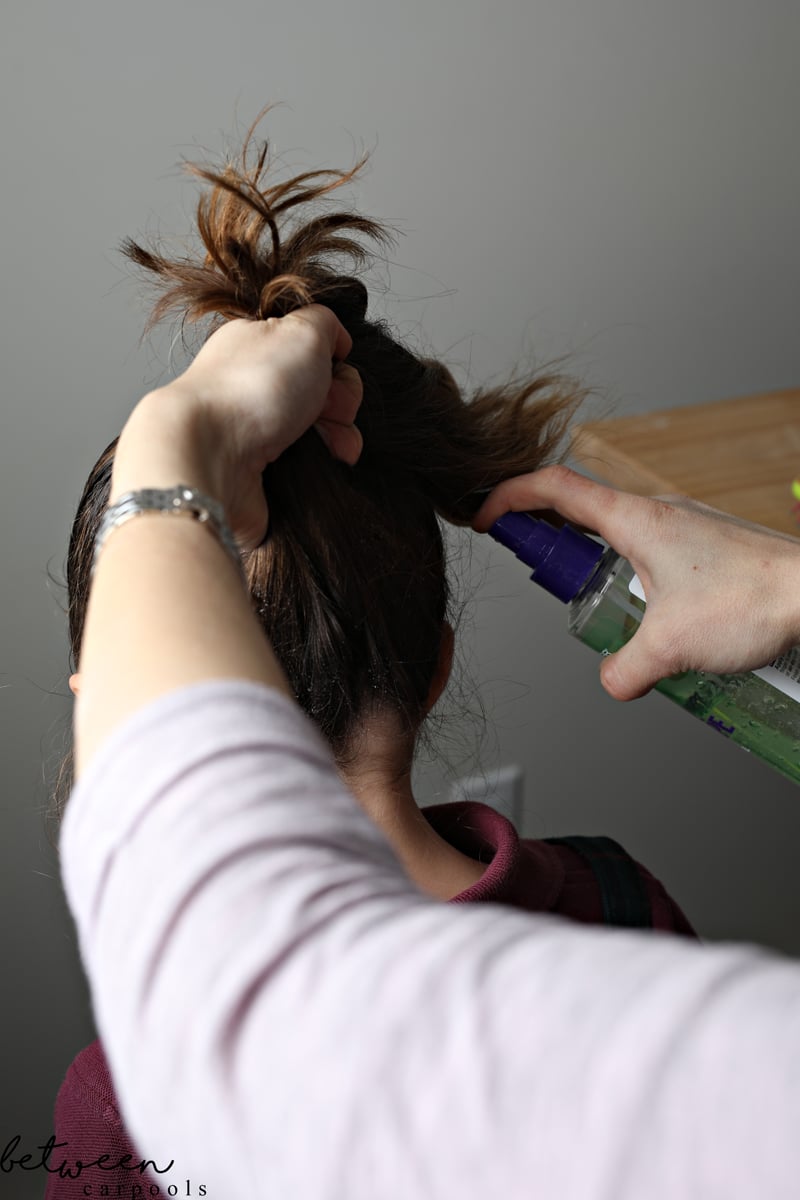 Hold it there while you spray, spray, spray the bottom and brush it straight up.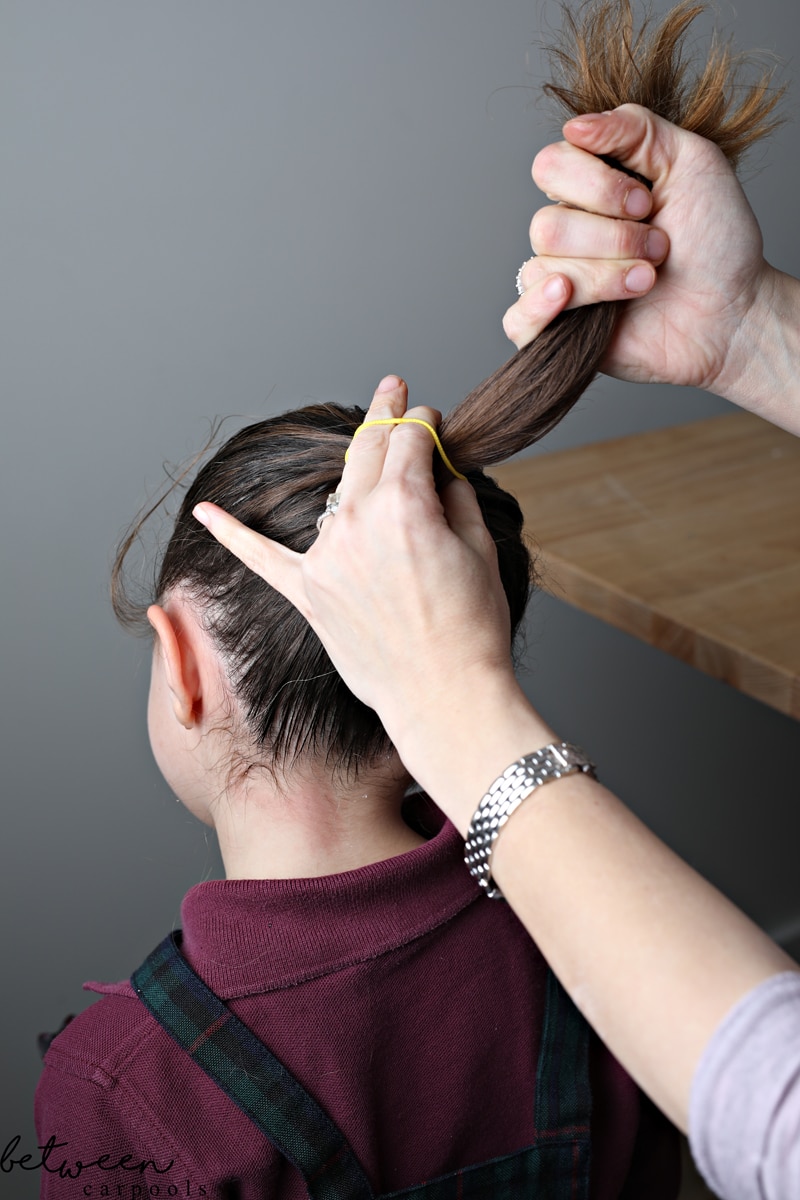 Then wrap the second rubber band around the entire ponytail, joining the new hair to the top part.
Step 3: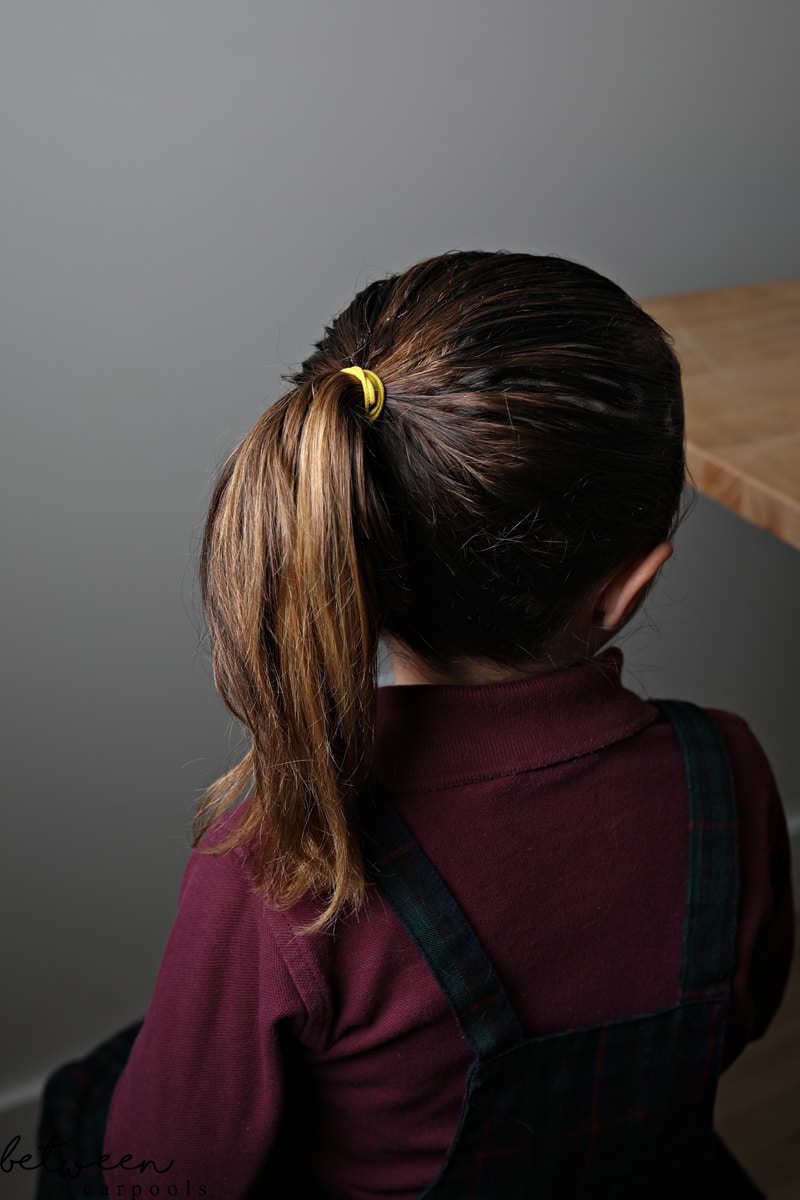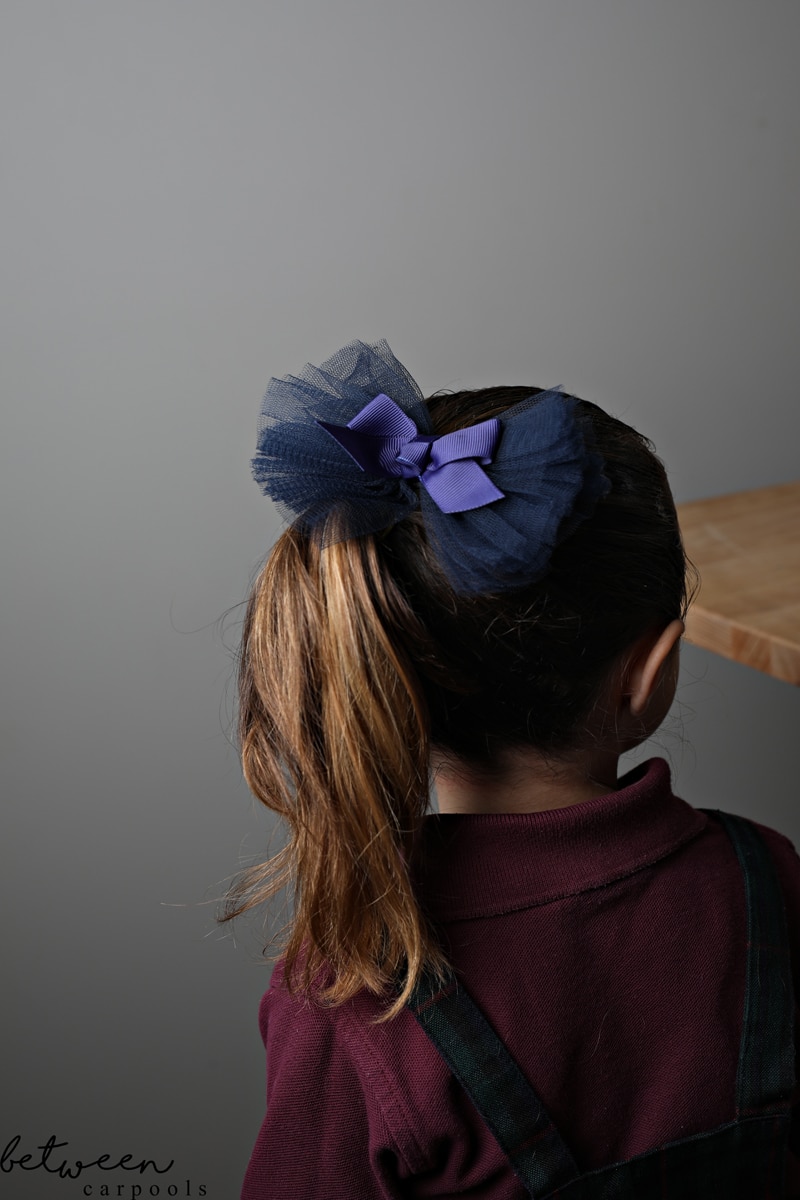 Add the bows or headband (optional). No, not optional!
What if your daughter has straight, silky hair? You likely don't need to spray, or probably only very lightly. But the two-rubberband trick will still keep the ponytail tighter.