One mother tells us why homeschooling works best for her family.
Are you the kind of mother who loves summer vacation and school breaks because it means full-time quality time with your kids? Are you perhaps sick of all the school carpools? Are you drowning under the weight of tuition bills? If so, this message is for you.
There's another way.
I'm home with my six kids, aged nine and under, full-time. We don't pay school tuition because they don't go to school. Instead, we do school at home. Instead of my entire salary paying tuition, we cut out the middleman and I do it myself. And no, that's not COVID "homeschool" stuck on a screen all day, but school on our terms. And because all of our disposable income isn't going towards tuition, we have extra cash to save, to travel with, and put towards enriching activities like violin and sewing lessons.
What does school look like? We do math at the kitchen table while a baby is napping and read Mark Twain before bedtime. On a random Wednesday, we go on field trips to Mount Vernon, the National Gallery of Art and a few days in February when everyone else is in school, you can find us on an overnight visit to Colonial Williamsburg. And we do it with friends, because where I live in Silver Spring, Maryland, there's a nice group of fellow Jewish homeschooling families and we plan events together based on the Jewish calendar.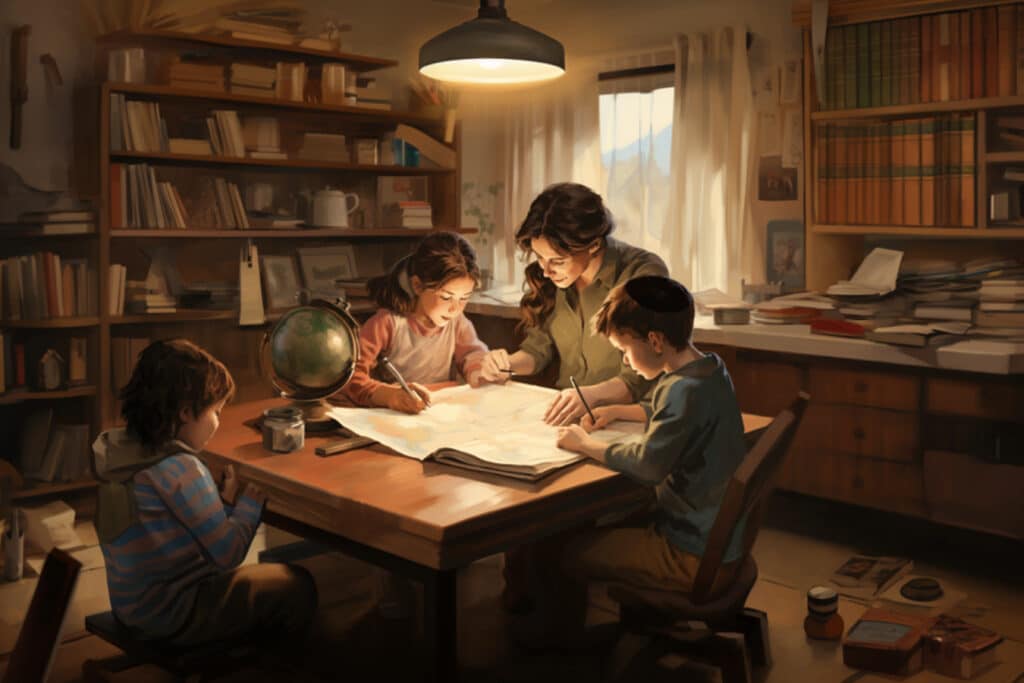 We first began considering homeschooling when my oldest was still a toddler. We looked at the cost of day school and knew we could not afford to have the number of kids we wanted and send them to school. I had a number of non-Jewish friends who were homeschooling and I followed their activities on social media. I noticed how much slower their days seemed, how they had deep connections as a family, and that they were able to tailor their kids' education to their needs and interests. I learned more about the ways other families homeschool and was inspired; instead of days stuck inside and at an office (for me) and reading textbooks (for them), we could spend our days reading aloud, taking nature walks and going to art museums.
Another homeschooling mother in Boca runs an afternoon online day school program where homeschool and public school kids can enroll in classes ala cart. My kids take Hebrew, Chumash, Parsha and kriyah classes with her. They spend an average of an hour a day with her, and at home we do activities like cooking and crafting for Shabbat and holidays. Every day we read and discuss different Jewish texts together, from Tehillim to Parsha. Some of my homeschooling friends use the resources at Kitah, Zehud, and EduTogether.
My kids are full participants in our Jewish household; they are my Shabbat cooking and baking helpers every week. We do fun workshops like making oil around Hanukkah and matza before Passover.
They are lucky to have homeschooled friends. They have friends they've made at camp, shul and around the neighborhood. It's important to us though, that their strongest relationships are with the family, with their parents and their siblings.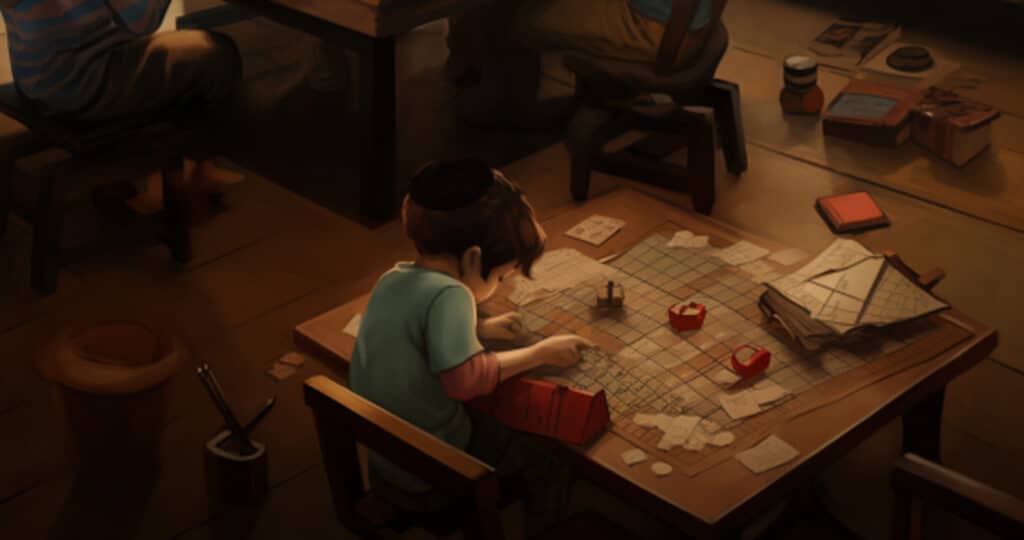 Four years into formal homeschooling, my kids are voracious readers. They have favorite composers (Mozart and Vivaldi) and favorite artists (Monet and Van Gogh). Our days start and end slowly, and we can take breaks for good weather and go on field trips or play at the park with friends in the morning. On miserable winter days, we have favorite "bonus" activities like poetry tea time (we bake and eat what we've made with hot chocolate while reading poems) and do science experiments.
Homeschool is a lifestyle and one I wouldn't trade for the world.
For more additional Jewish homeschooling resources, see:
Jewish Virtual Academy
Nirgri Jewish Online School (Created for Chabad Shluchim)
Editor's Note: While secular subjects might be universal, a Jewish curriculum would be unique for every family. Everyone should research to make sure any online resources align with your family's hashkafa. We ask other readers to please share tips on additional resources that work for them!
FOR EXCLUSIVE CONTENT AND A PEEK BEHIND THE SCENES, MAKE SURE TO JOIN OUR WHATSAPP STATUS HERE. JOIN OUR WHATSAPP GROUP AND WE'LL LET YOU KNOW WHEN A NEW POST IS UP!