Set a gorgeous table–even when using a solid white tablecloth–by bringing in color with LuxeParty dishes. Use code BCP15 for 15% off your order!
Last week, we showed you the gorgeous table set by Sina Mizrahi over here in this post. Ready for more ideas? We love this look because it takes so little effort and looks so pretty! It's really a great example of how the dishes chosen can really make the table. This time, Sina went with the Blush and Gold Luxe dishes… and it looks so good!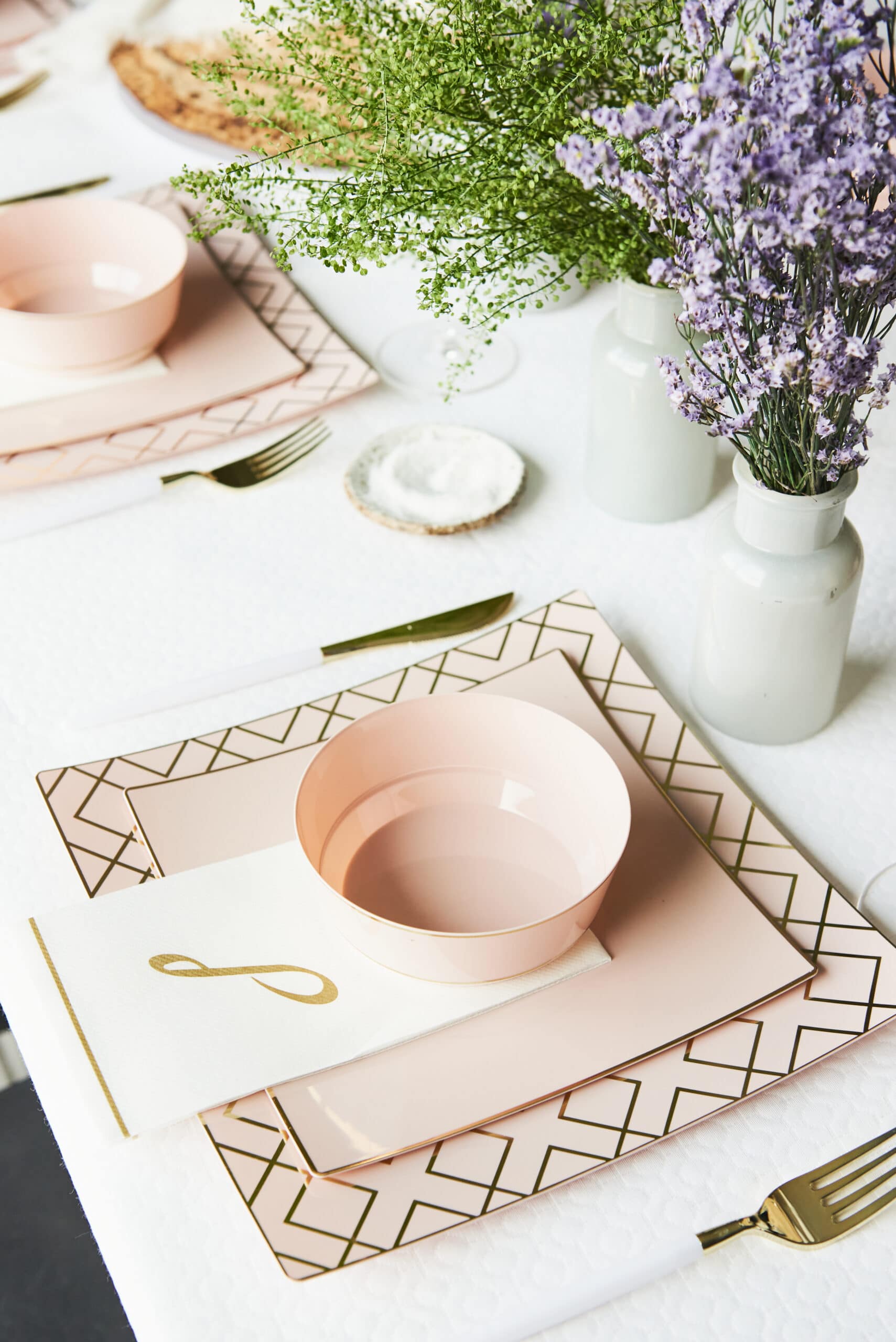 Sina tells us, "I wanted to show how a table can be beautiful, even with a simple white tablecloth. And that you can still have a classy and beautiful Yom Tov color, while also incorporating color and having a little fun! I used these square plates from Luxe this time. I like that they're square, it's a nice change. This is the dinner plate and this is the solid accent plate. There's also a matching bowl in this color."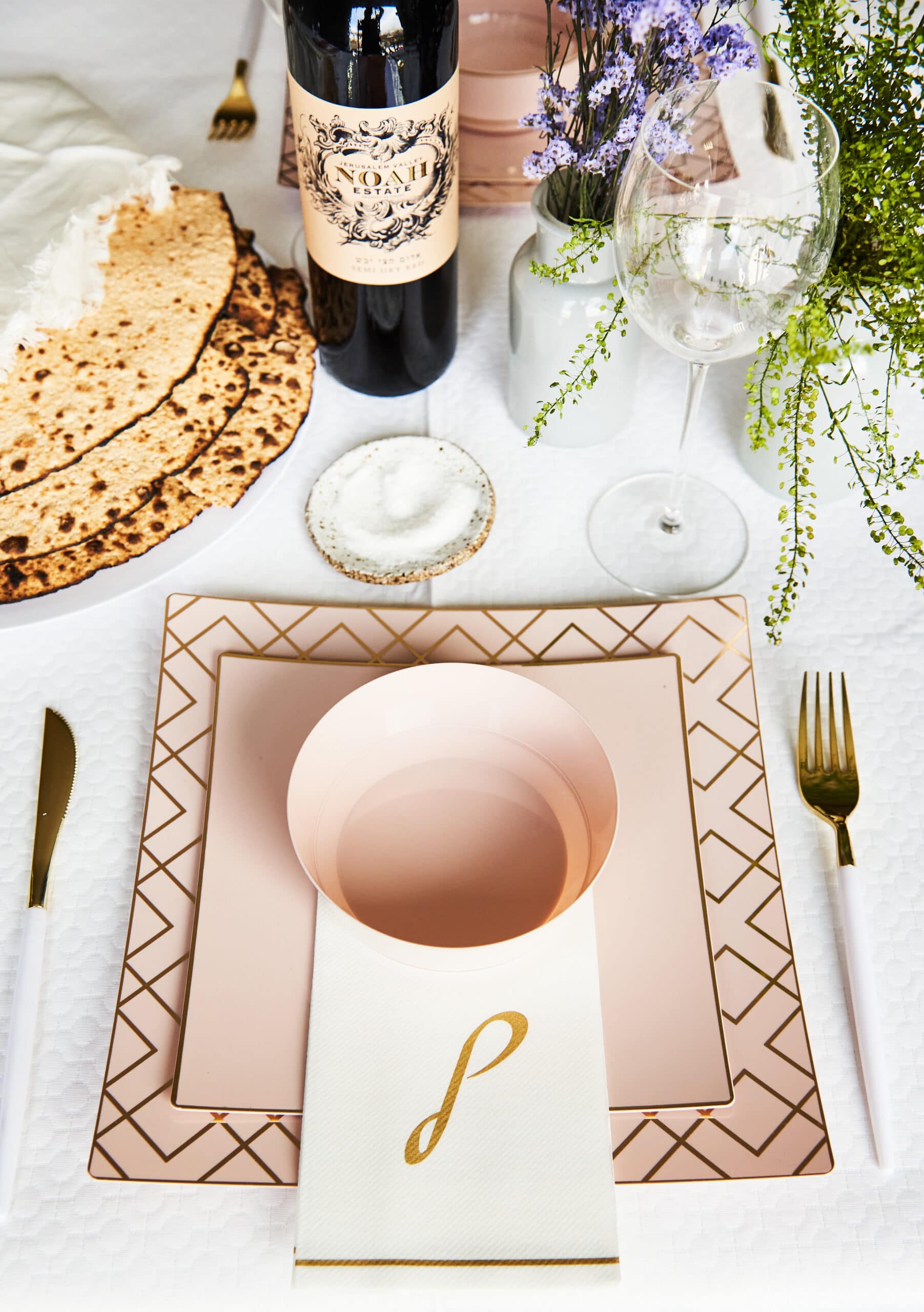 "You could go with matching flatware, but I chose the white/gold two tone flatware to tie in the tablecloth."
Sina picked up the bud vases at the $1 section in Target, but you can use any small vases, even from the dollar store, for this look. Group a bunch of them together across the table. These types of florals are also so pretty and inexpensive.