There's only one ingredient. Well, maybe two: The salami and the wait.
Close to Purim, a friend of ours was hosted in Brooklyn for a family simcha. She and her husband slept in the basement, full of hanging and drying salamis from exposed pipes. It was almost Purim, so thinking back, the hosts were geniuses and all made sense!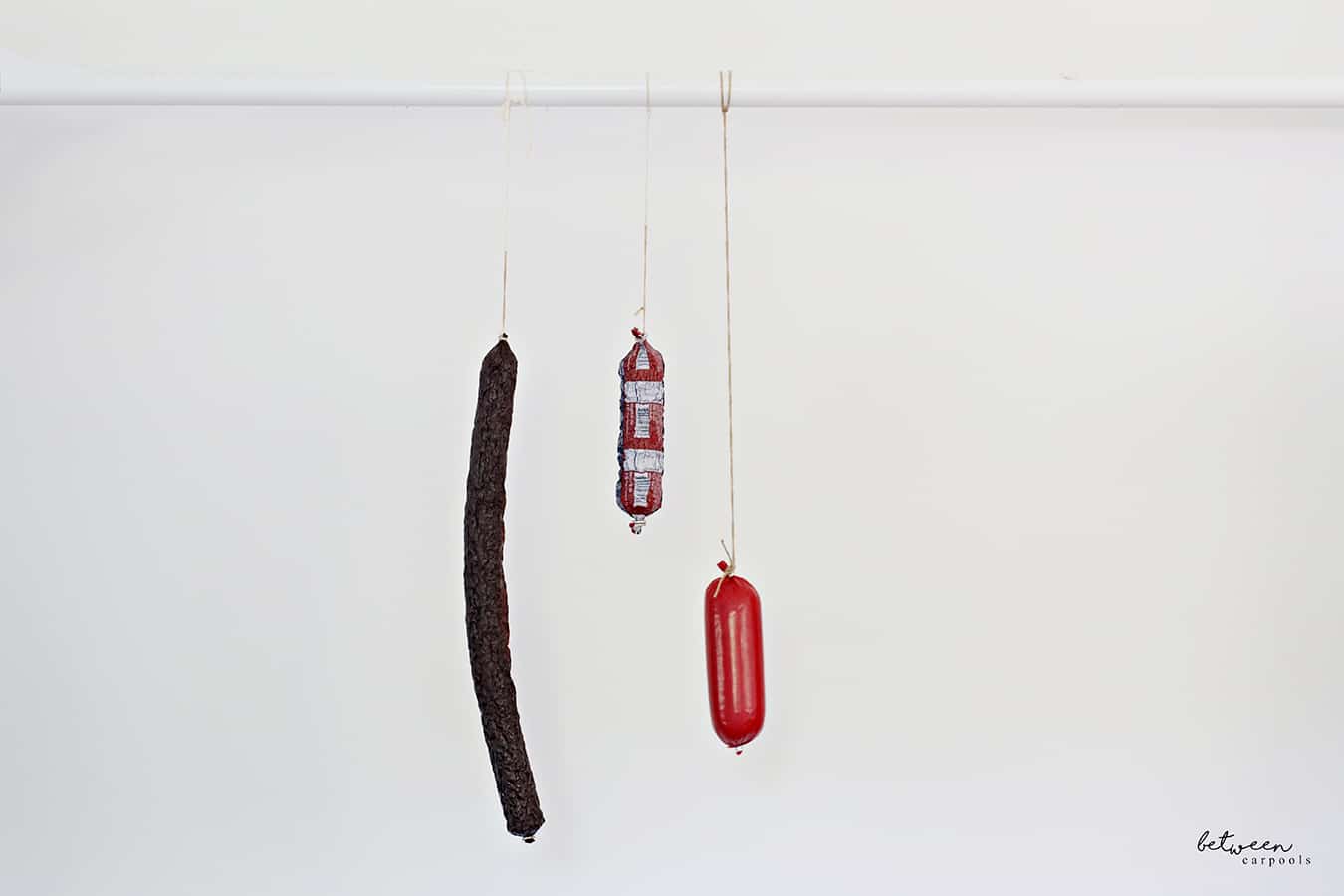 We learned that one could air-dry salami in your garage with no problem; we currently have some hanging since Pesach.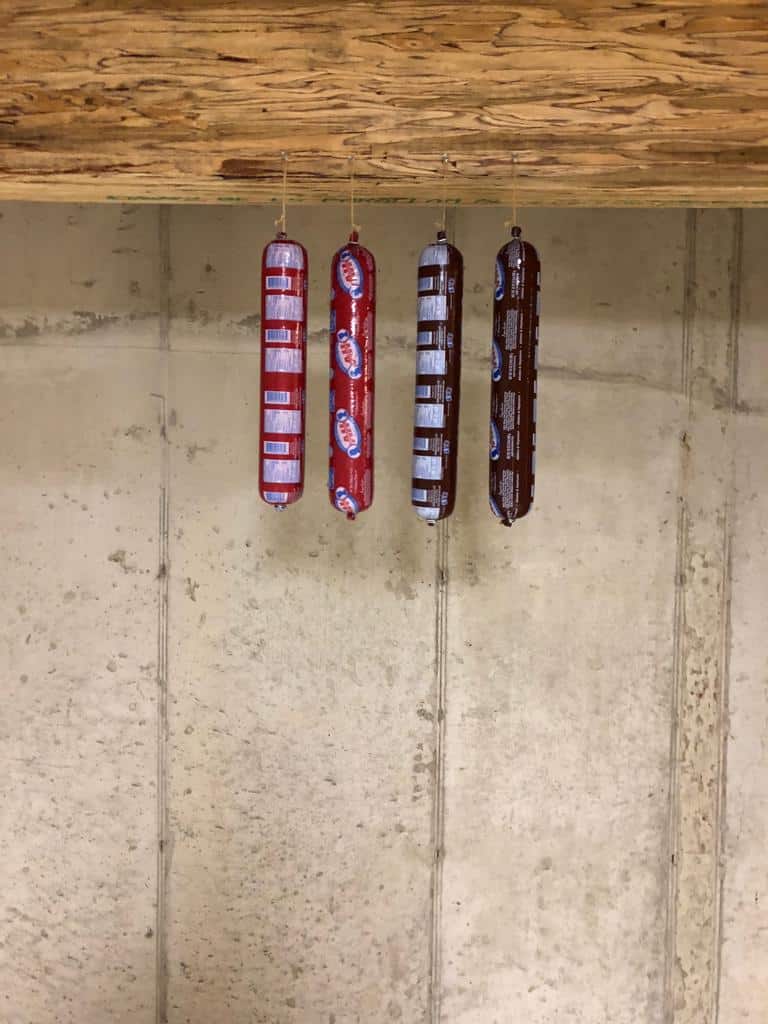 You can also hang salami in an unfinished basement (we currently have hanging here too) or boiler/mechanical room. The salamis need air (circulating) all around them so no two should touch one another. If they are touching, you may notice some mold. Simply wipe the mold off the outside of the wrapper and continue hanging to dry.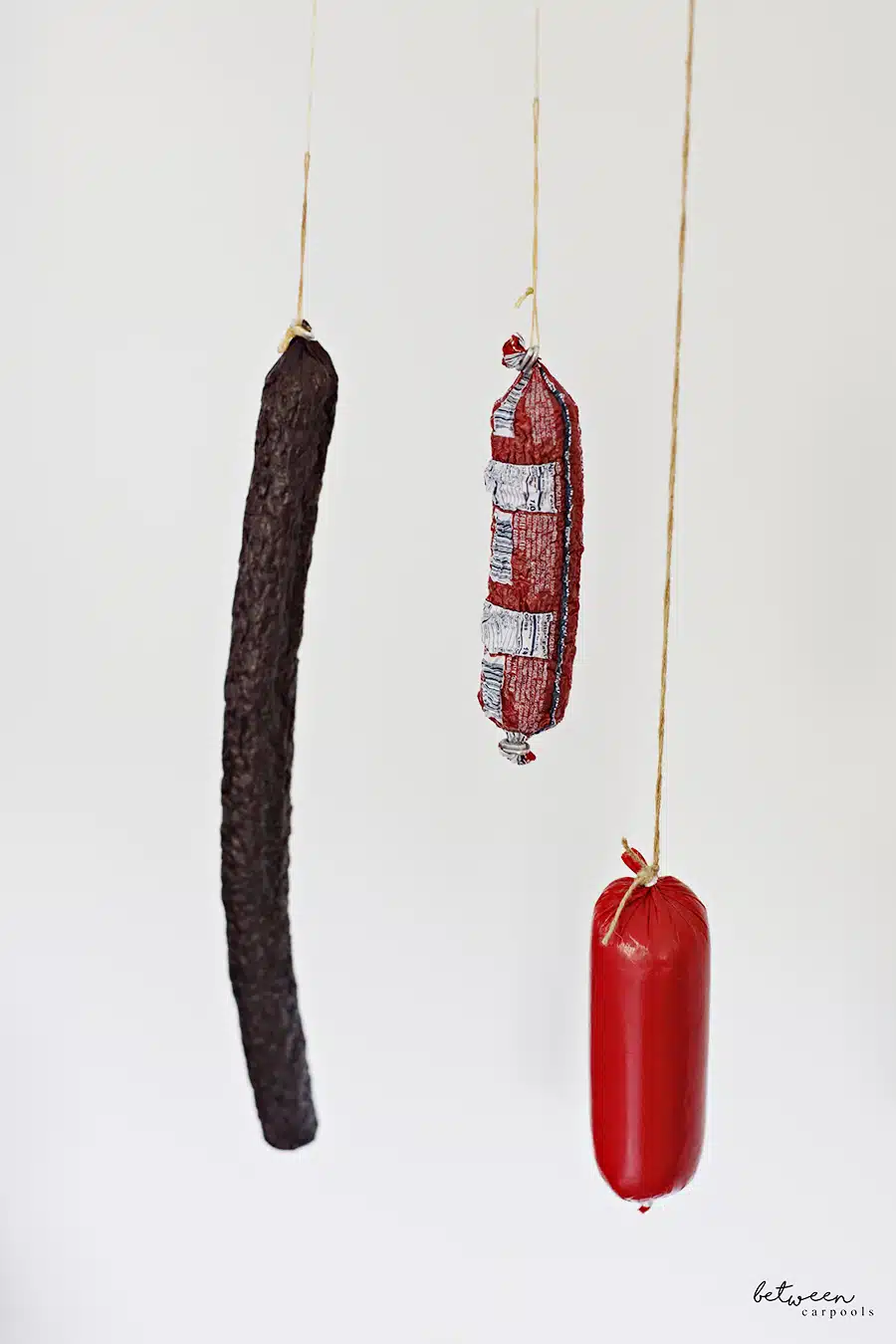 Salamis have a tendency to drip very little oil when drying. We don't care about this when they're hanging over the cement floor. If hanging in your house, place something underneath to catch the oil. Or just wipe it up if you see it drip.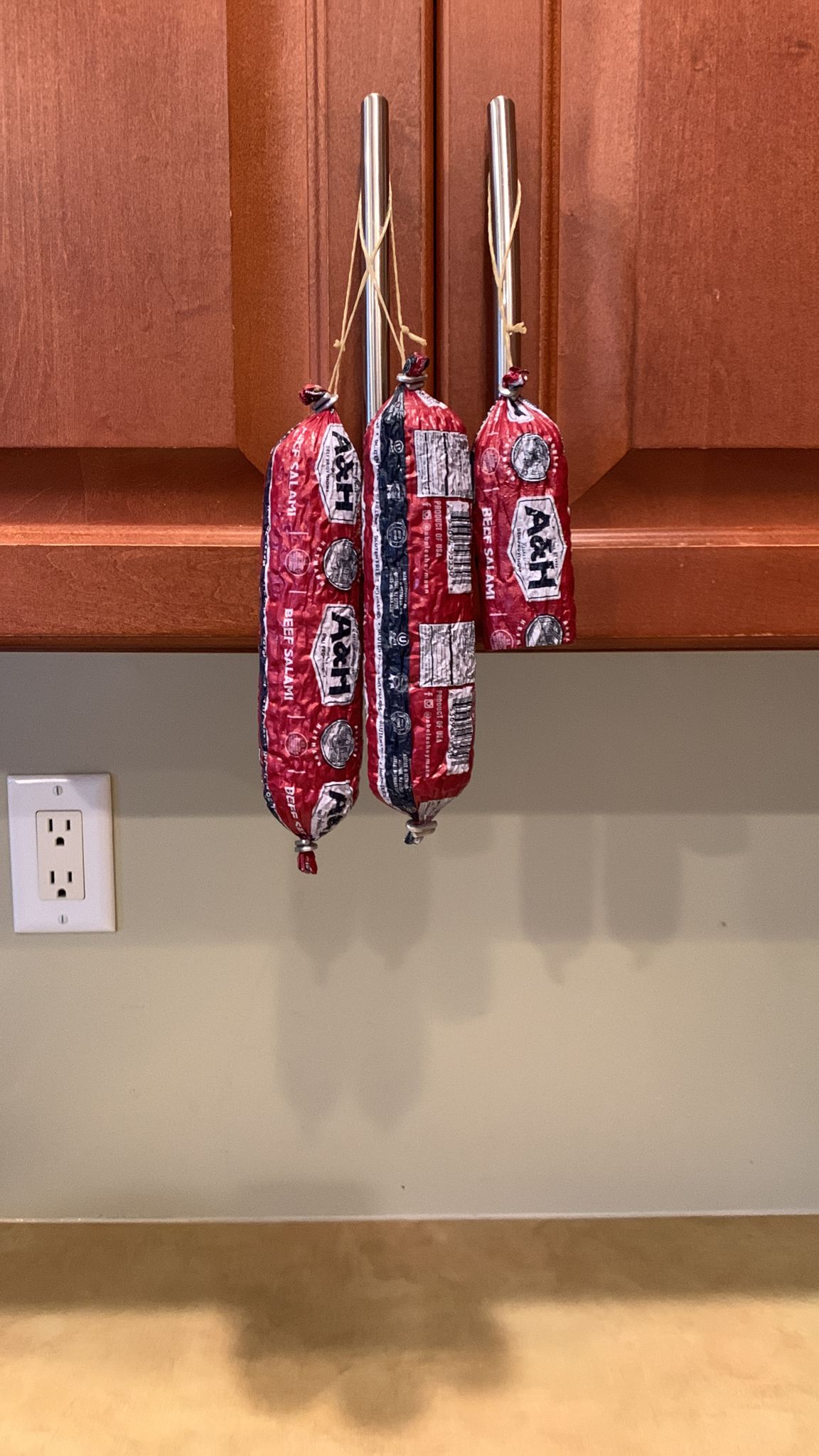 In your kitchen, salamis can hang from kitchen cabinet knobs or window locks (if you want them hanging around).
Salamis need 4-6 weeks minimum to get hard, 10 weeks is good, but 5-6 months is even better. All you gotta do is wait!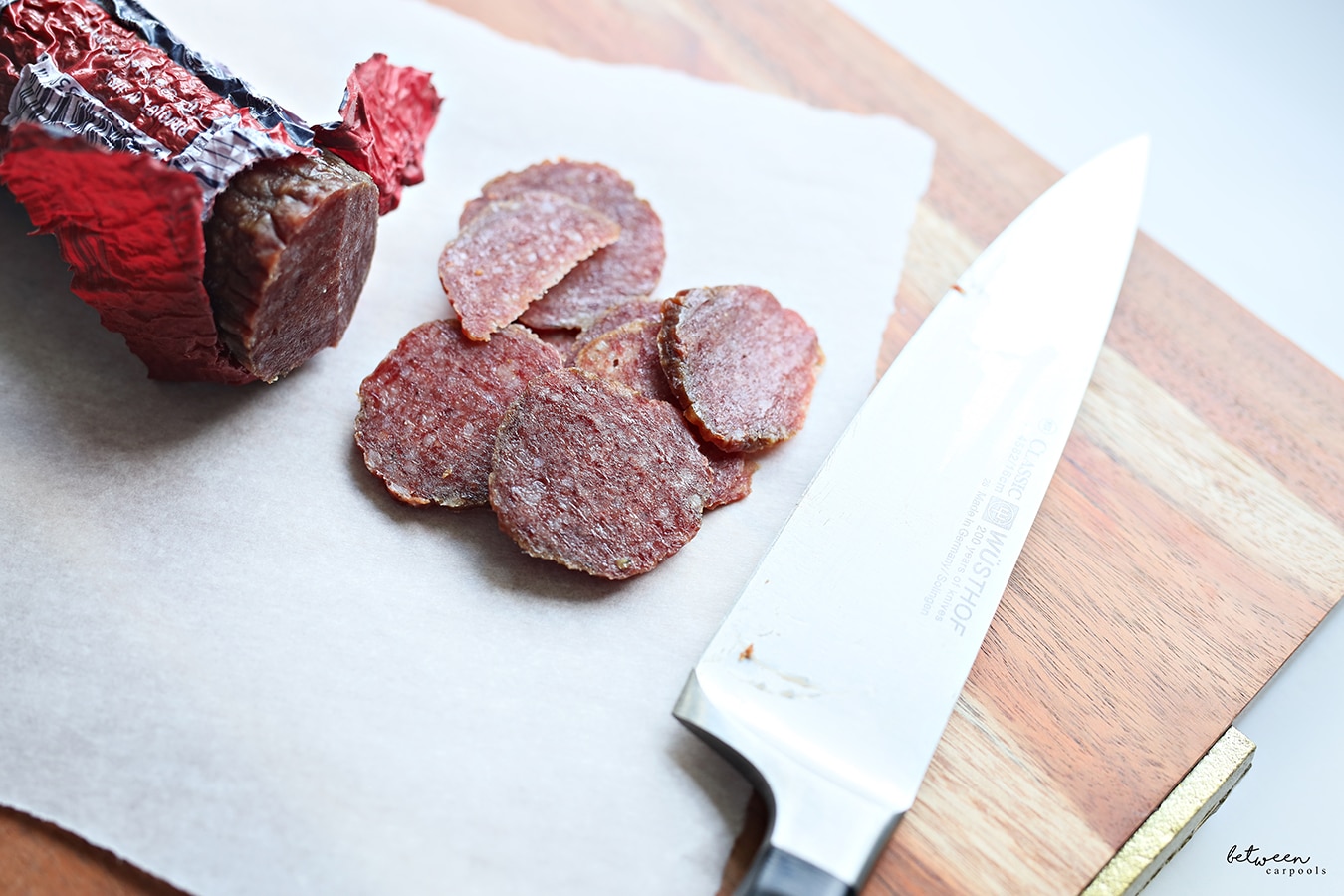 When ready to use, run them under hot water. The casing will be much easier to remove. Slice them as thin as you can. We like using A & H Beef Salami from Costco, it's the cheapest and delicious. There are specialty salamis from Romanian in Chicago and Wasserman & Lemberger in Baltimore.
Enjoy your hard salami all year round, at the Shabbos day meal, or give for Mishloach Manos with a wrapped jar of pickles. Here's an idea of how to serve that hard salami! But be careful when eating! We know a grandfather who broke a tooth biting into a slice of hard salami!
FOR EXCLUSIVE CONTENT AND A PEEK BEHIND THE SCENES, MAKE SURE TO JOIN OUR WHATSAPP STATUS HERE.