This is the easiest way to plan a gorgeous, customized party!
We first introduced you to Parfetty back in this post. Parfetty is the answer to planning beautiful parties–without the need for a party planner. They've done all the design work for you–all you need to do is select the look you want, add the name, and get all your items delivered!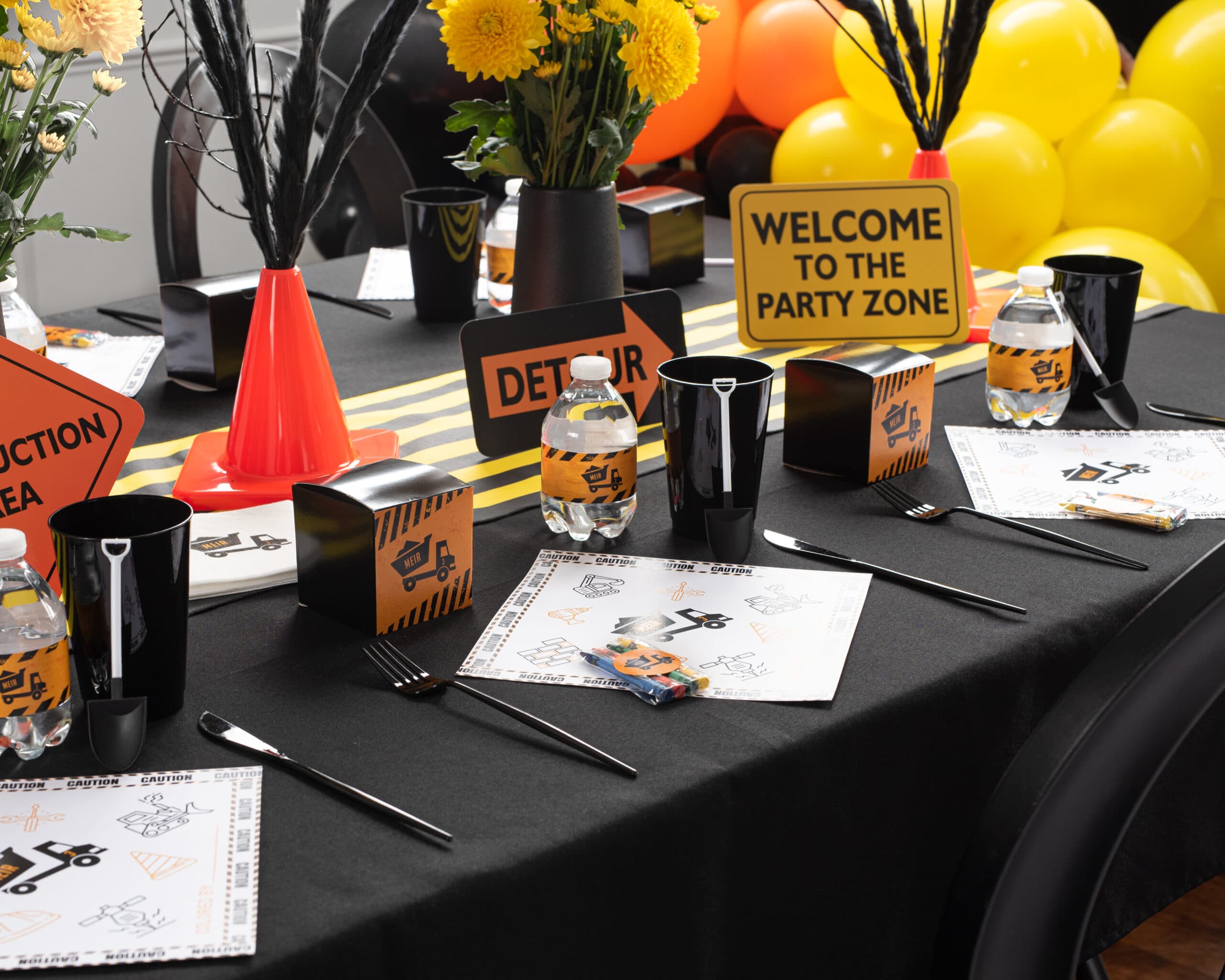 That's not all–Parfetty gives you resources for every single item shown in the photos–even those items that are not custom! Click and order everything you need to have a party that's exactly as pictured! That includes the tablecloth, the vases, the dinnerware…every detail.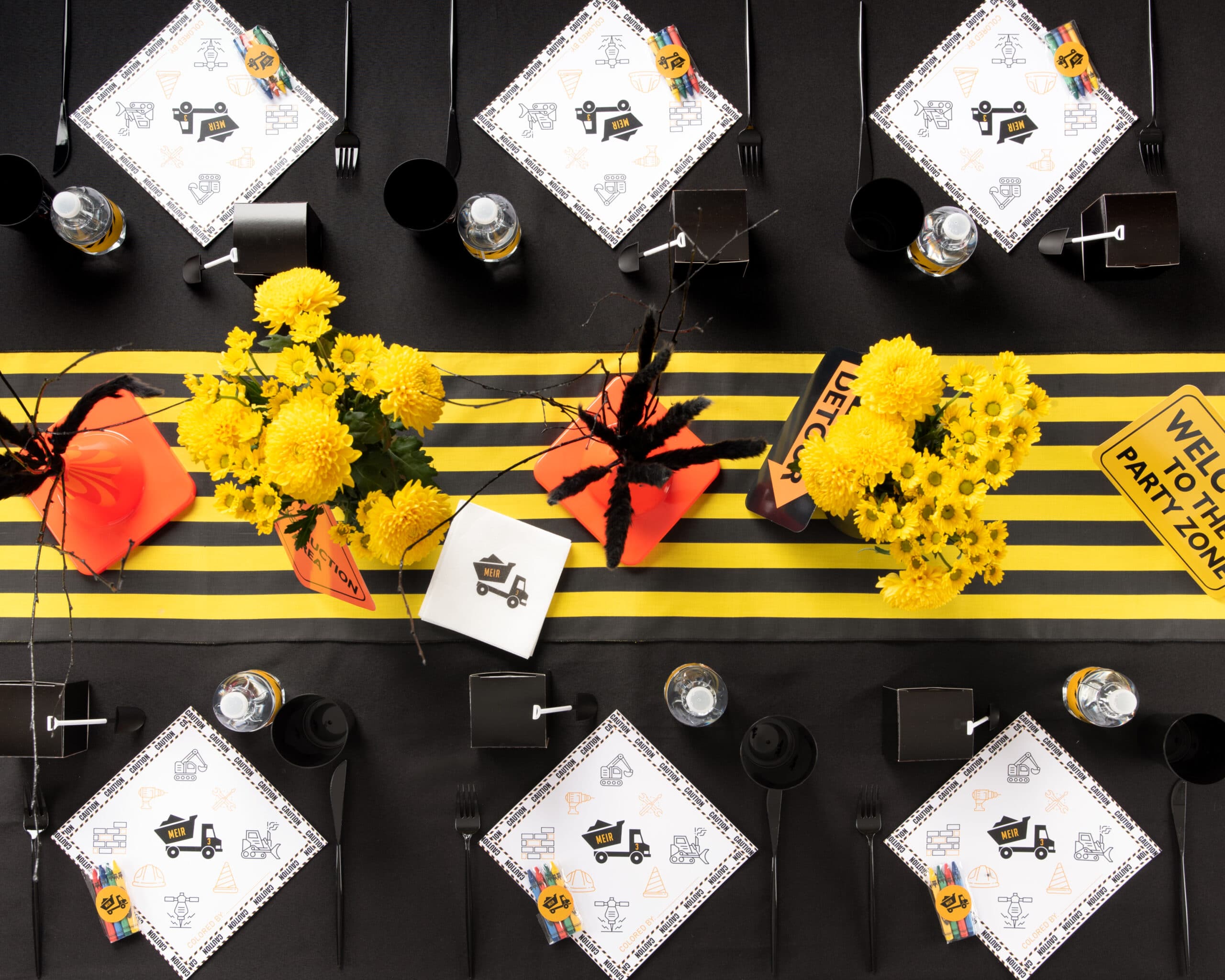 Now–let's take a look at the new parties that are now on the site! When we heard there would be new tablescapes uploaded after Pesach, we couldn't wait to see. 
First, for all those planning upsherins around this Lag B'Omer, there are two new versions you'll love (in addition to the upsherin parties already on the site, see all upsherins over here).

This new construction-themed upsherin includes an e-vite, pekelach, water bottle labels, coloring sheets and crayon packages, and napkins.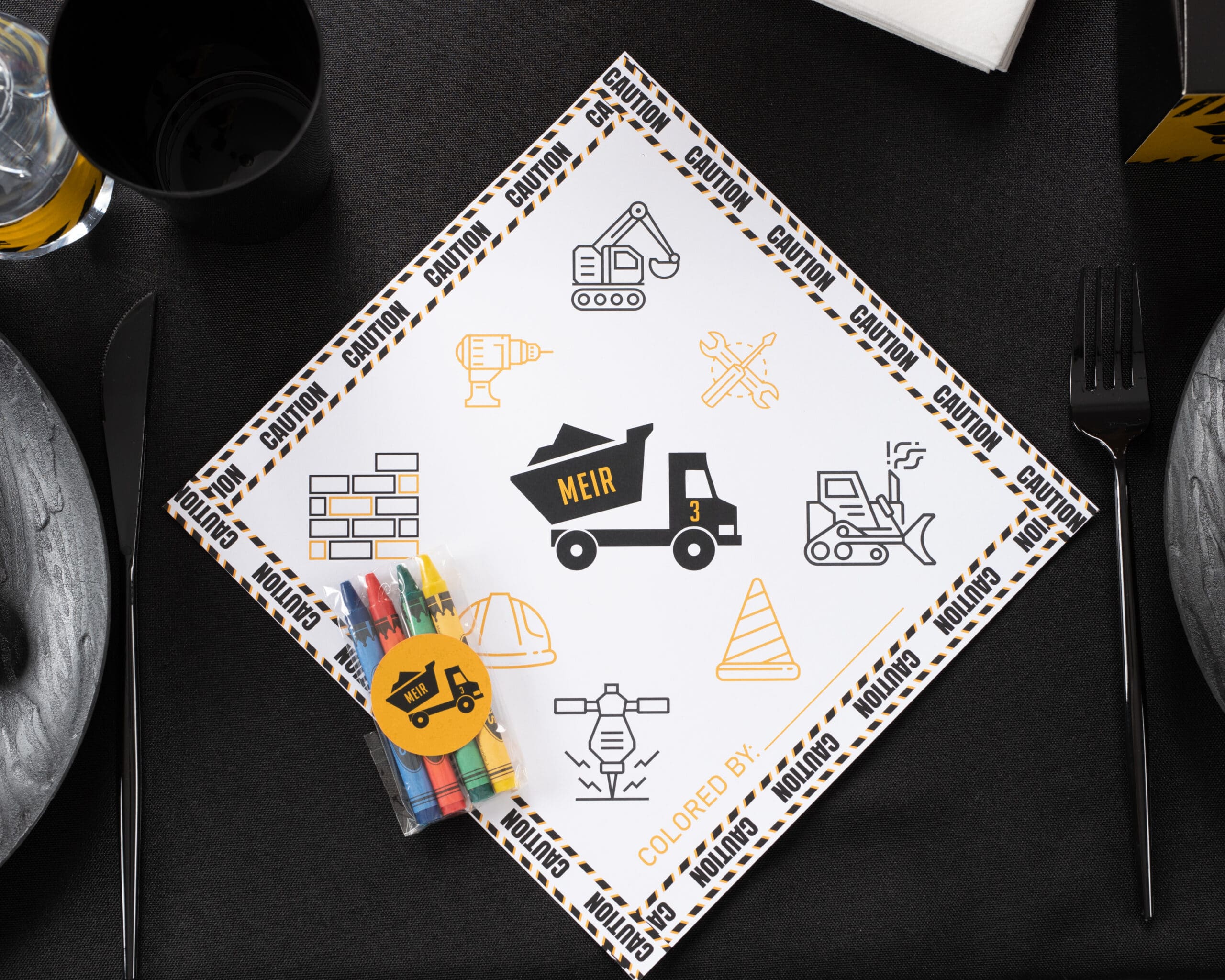 Find the tablecloths, runner, vases, signs, balloons, and all the rest over here.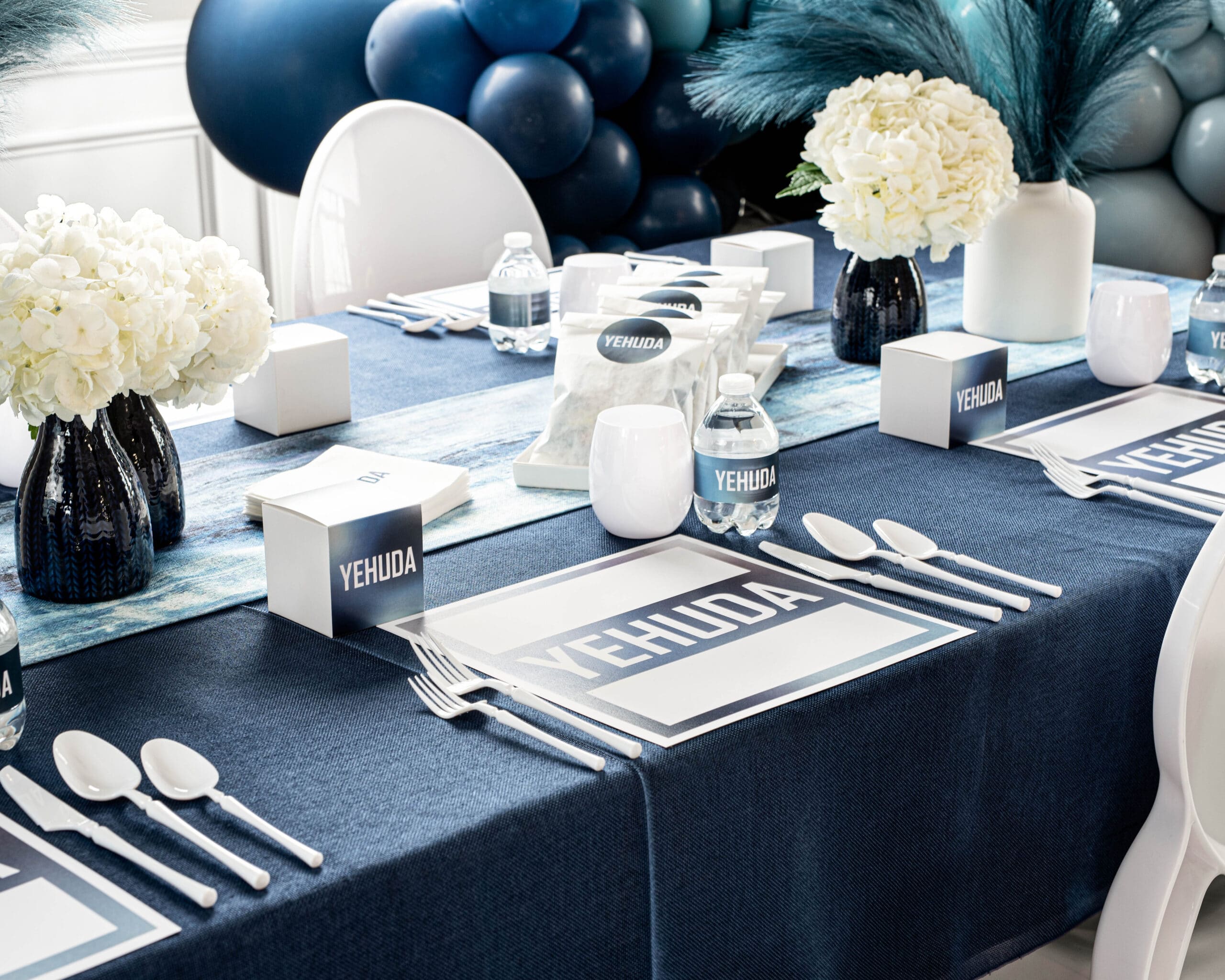 Prefer a more neutral look? This blue ombre upsherin is classic and can't-go-wrong. Use it for an upsherin or any boy's party – it's neutral enough to work for lots of events!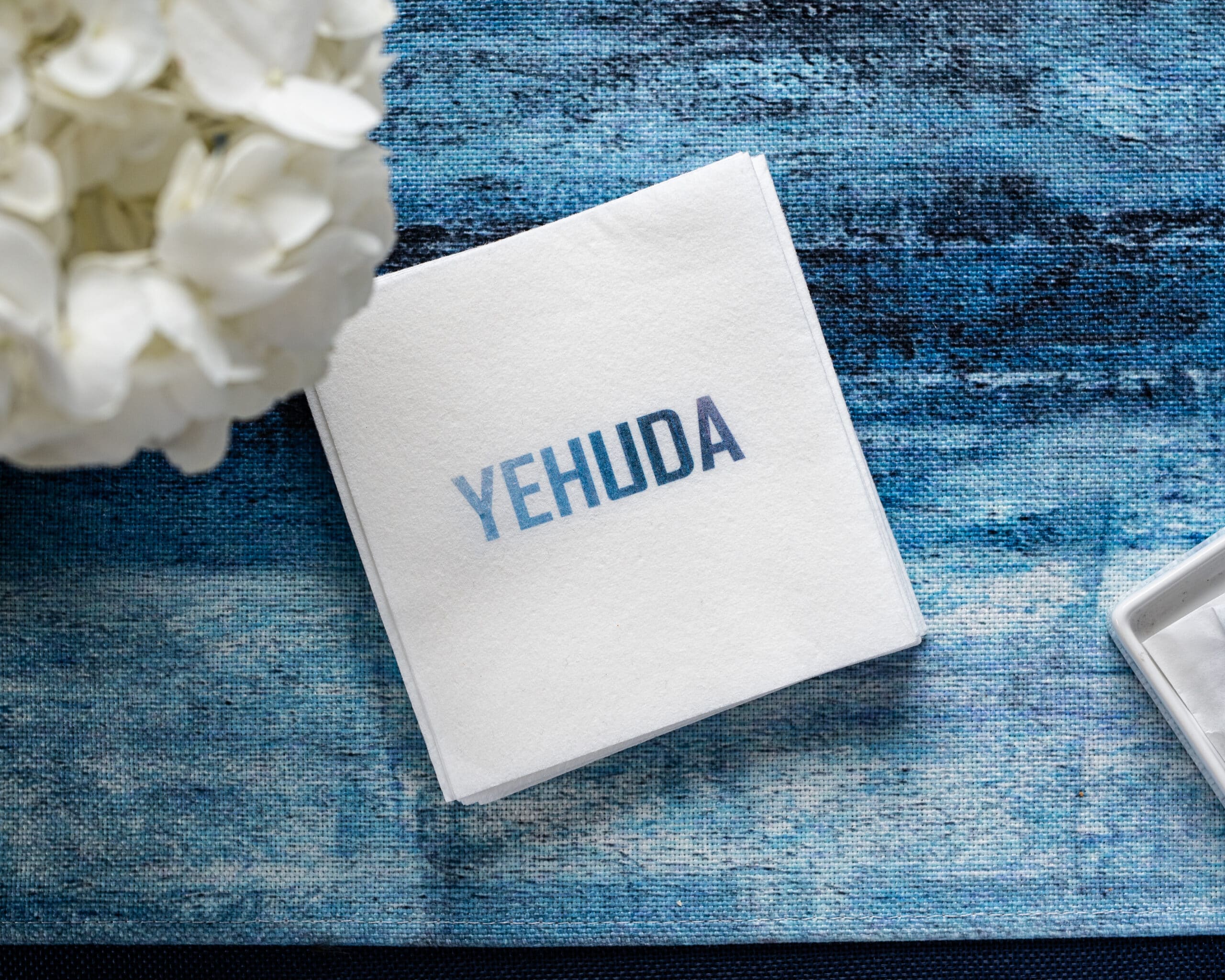 Order the customized items over here and complete the look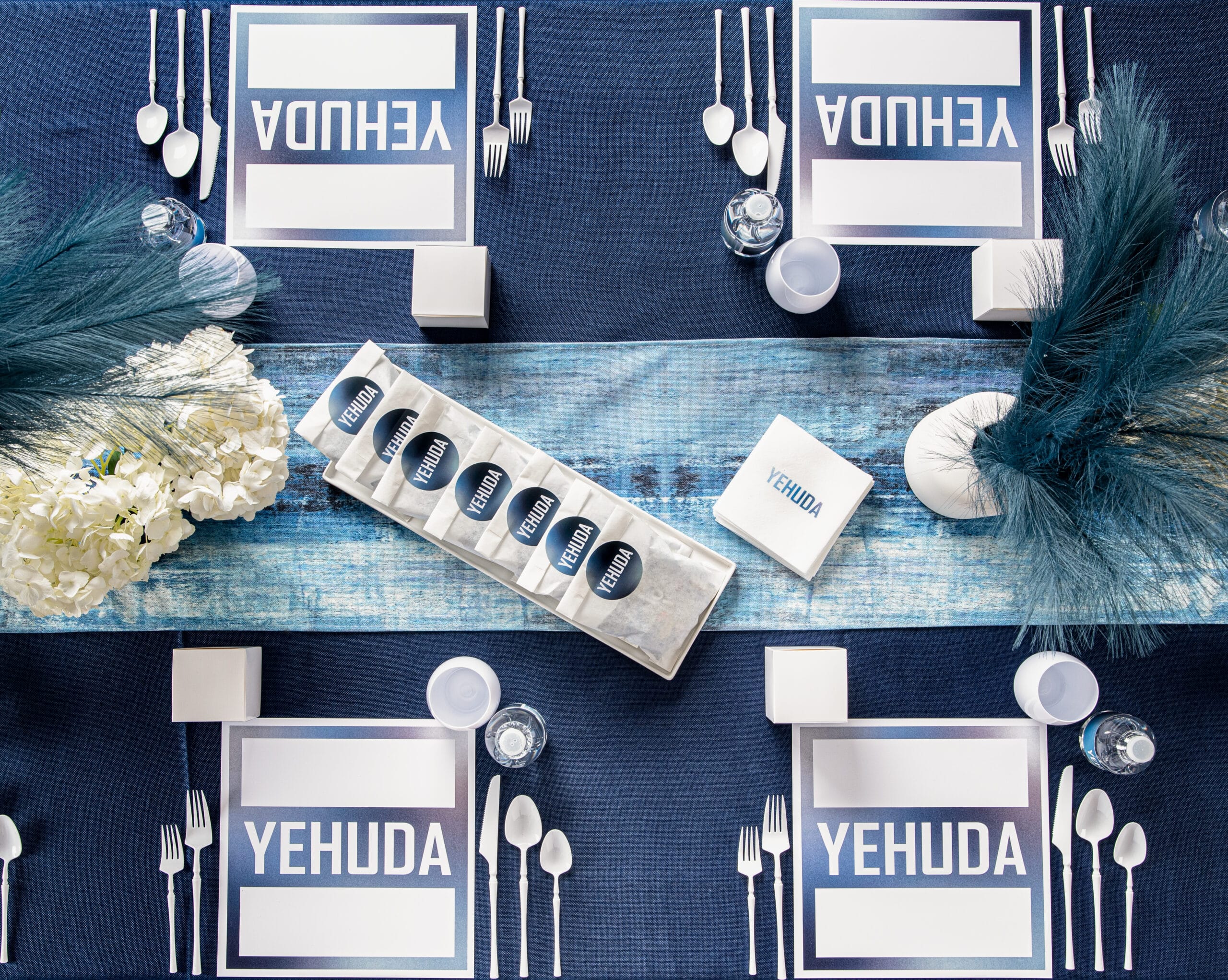 and get everything you see in the photo over here.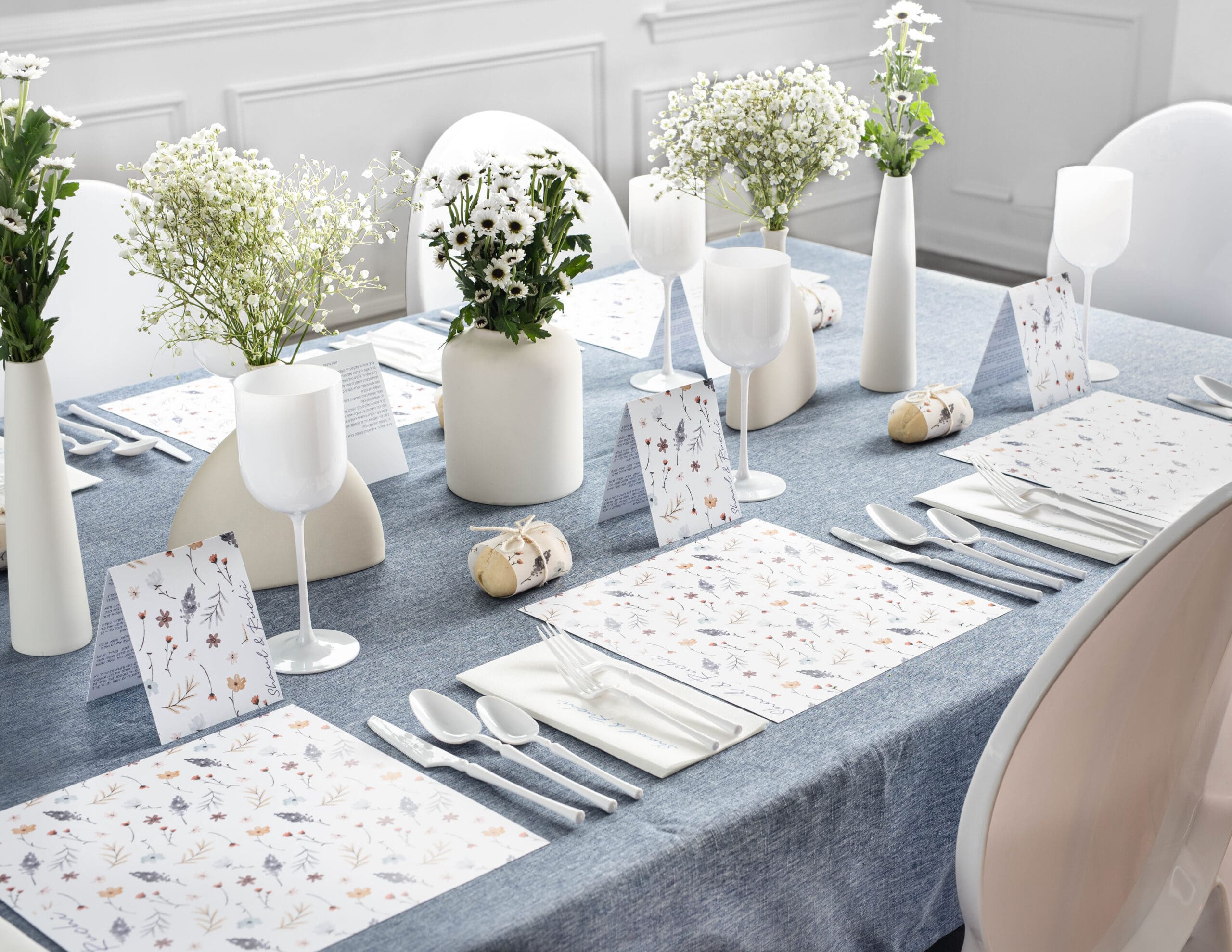 But there's way more that's new at Parfetty, like these two beautiful Sheva Brachos – both beautiful but completely different: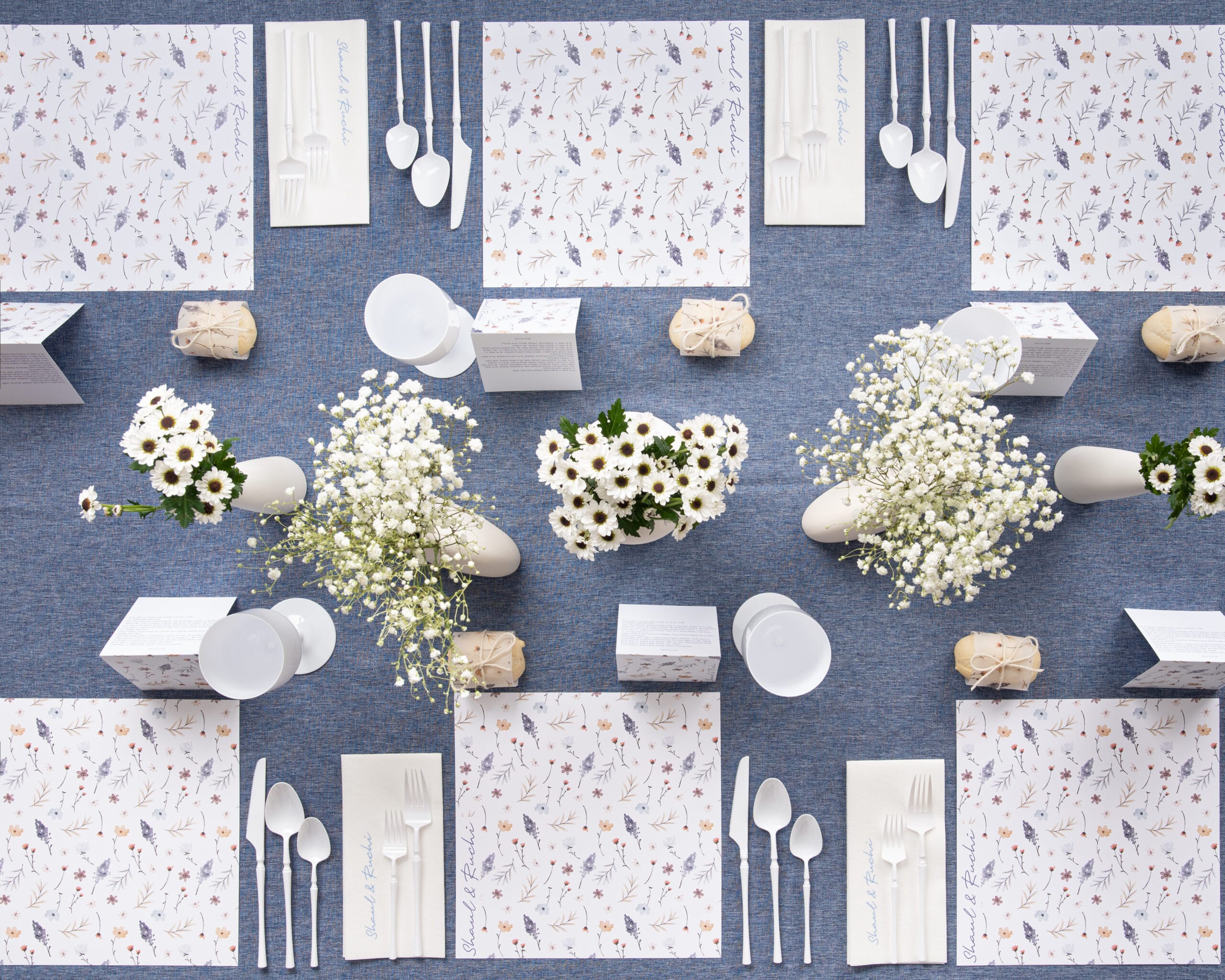 This floral Sheva Brachos comes with placemats, benchers, paper wraps & twine, dinner napkins, and more. Complete the look and find the resources for all the items shown in the photo over here.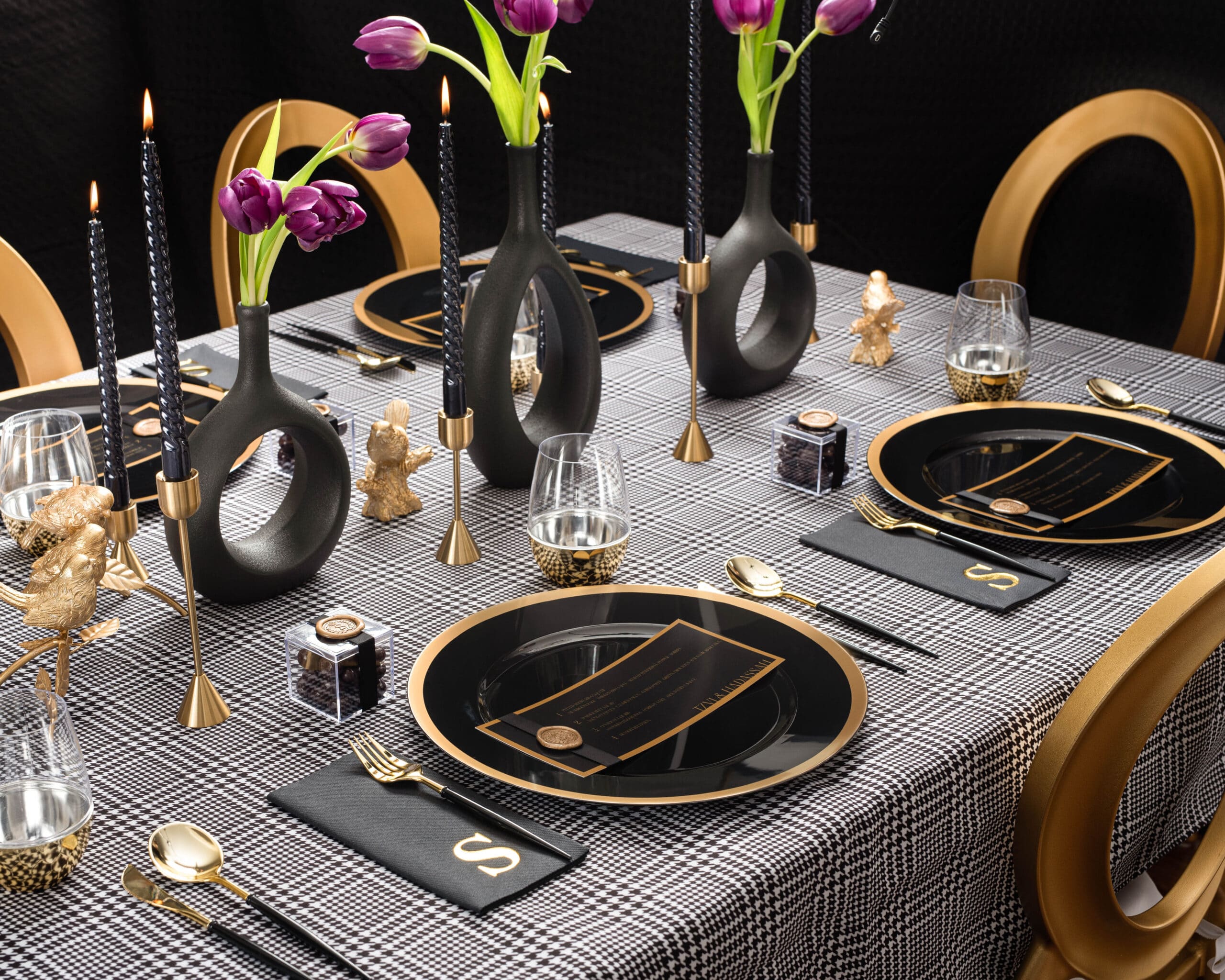 The black & gold Sheva Brachos is a stunner and personal favorite.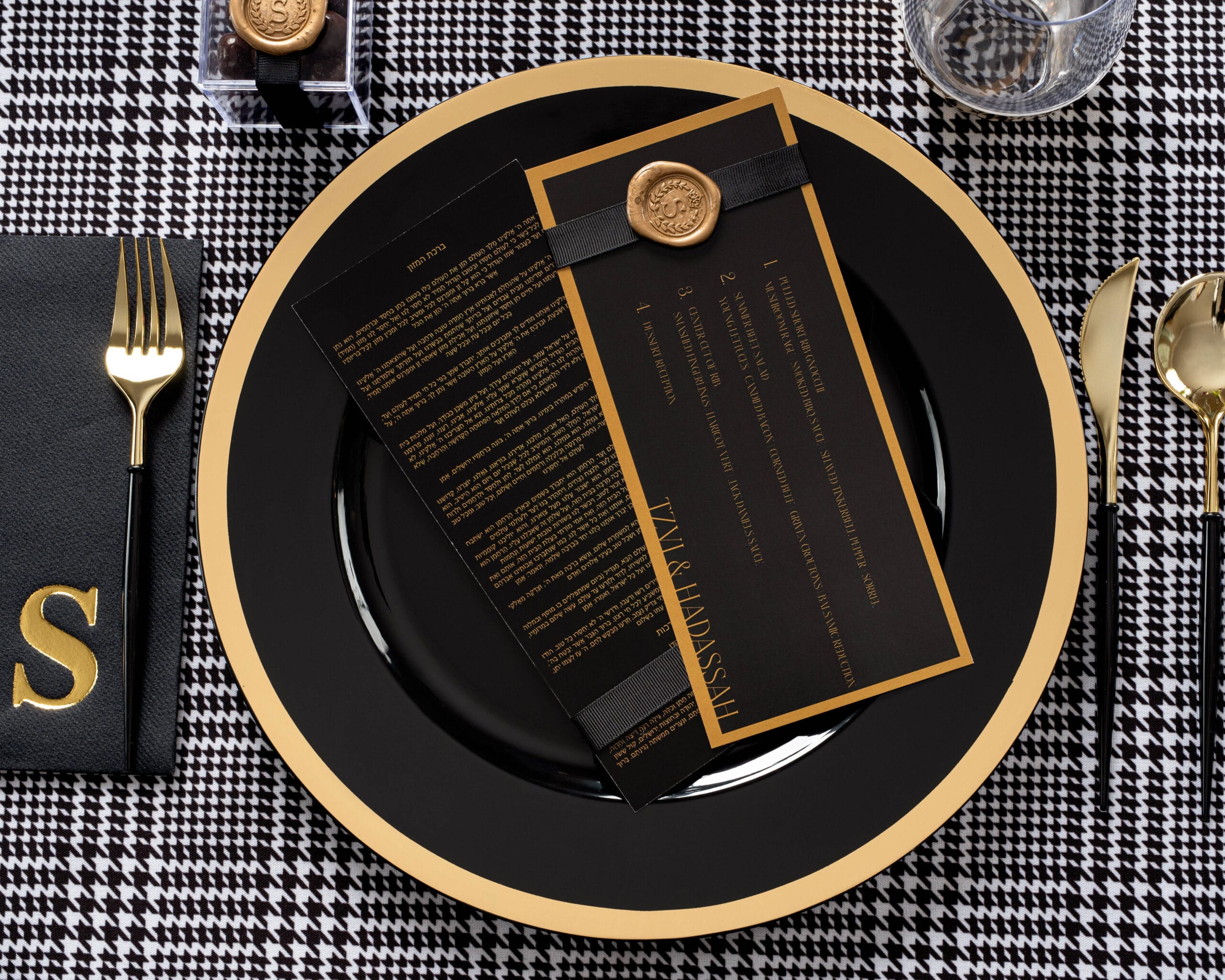 The party favor and menu/bencher both include monogrammed wax seals–so elegant! Get the look and complete the simcha by finding everything you need over here.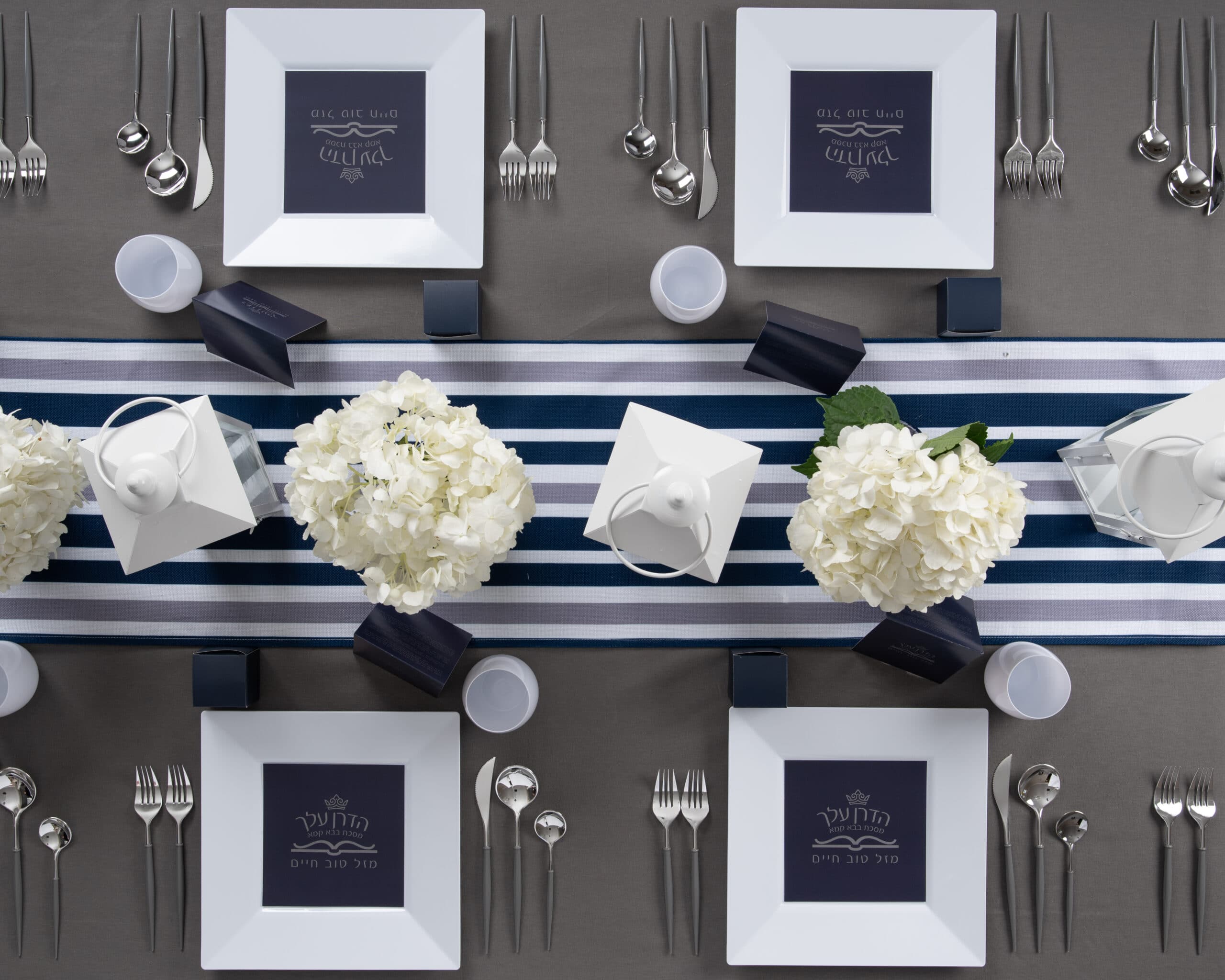 There are two new types of parties that are making a first appearance over at Parfetty–including this Siyum.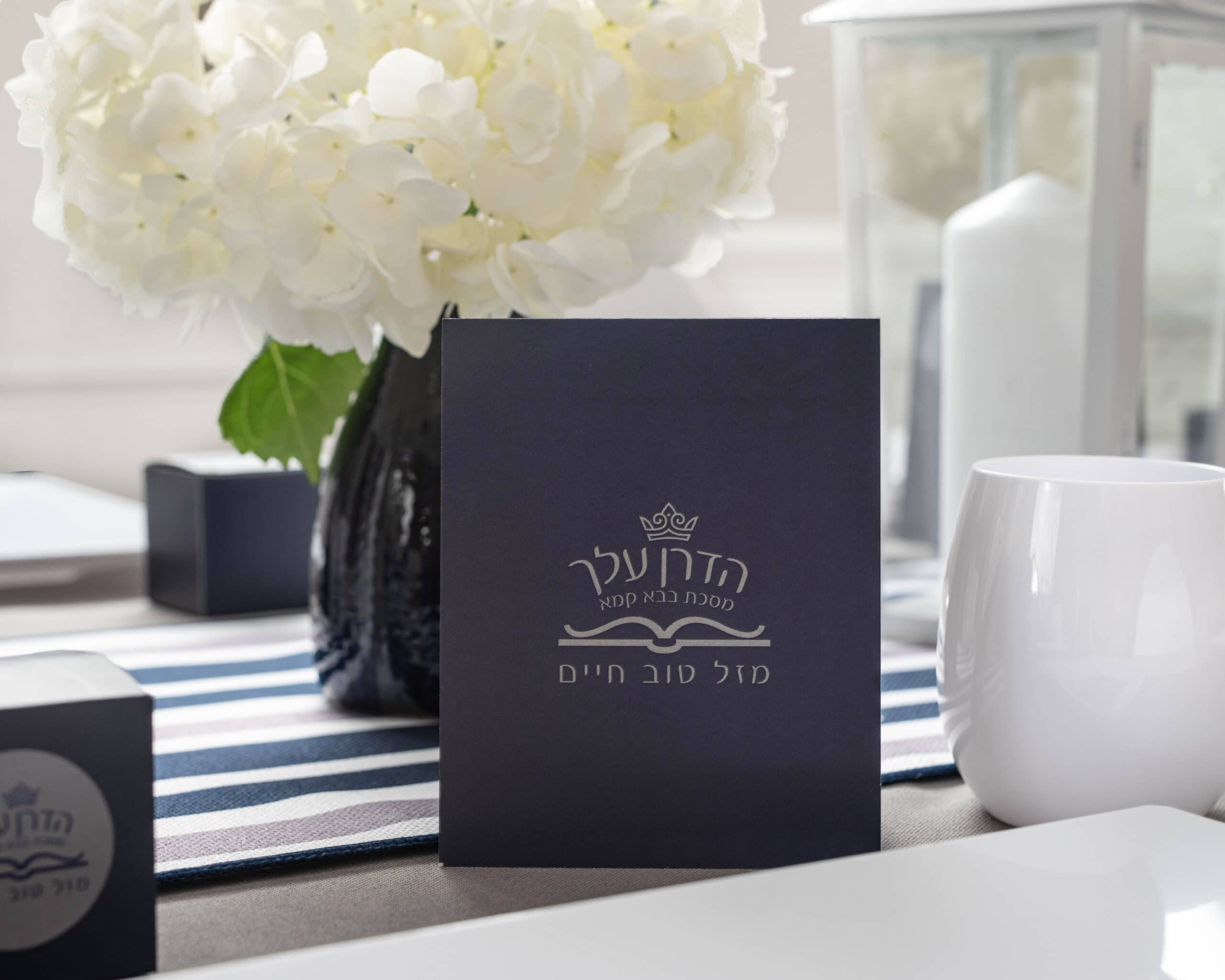 The evite, benchers, plate insert, and favor are customized to feature your specific siyum–whether it's a specific meseches or sefer. So beautiful!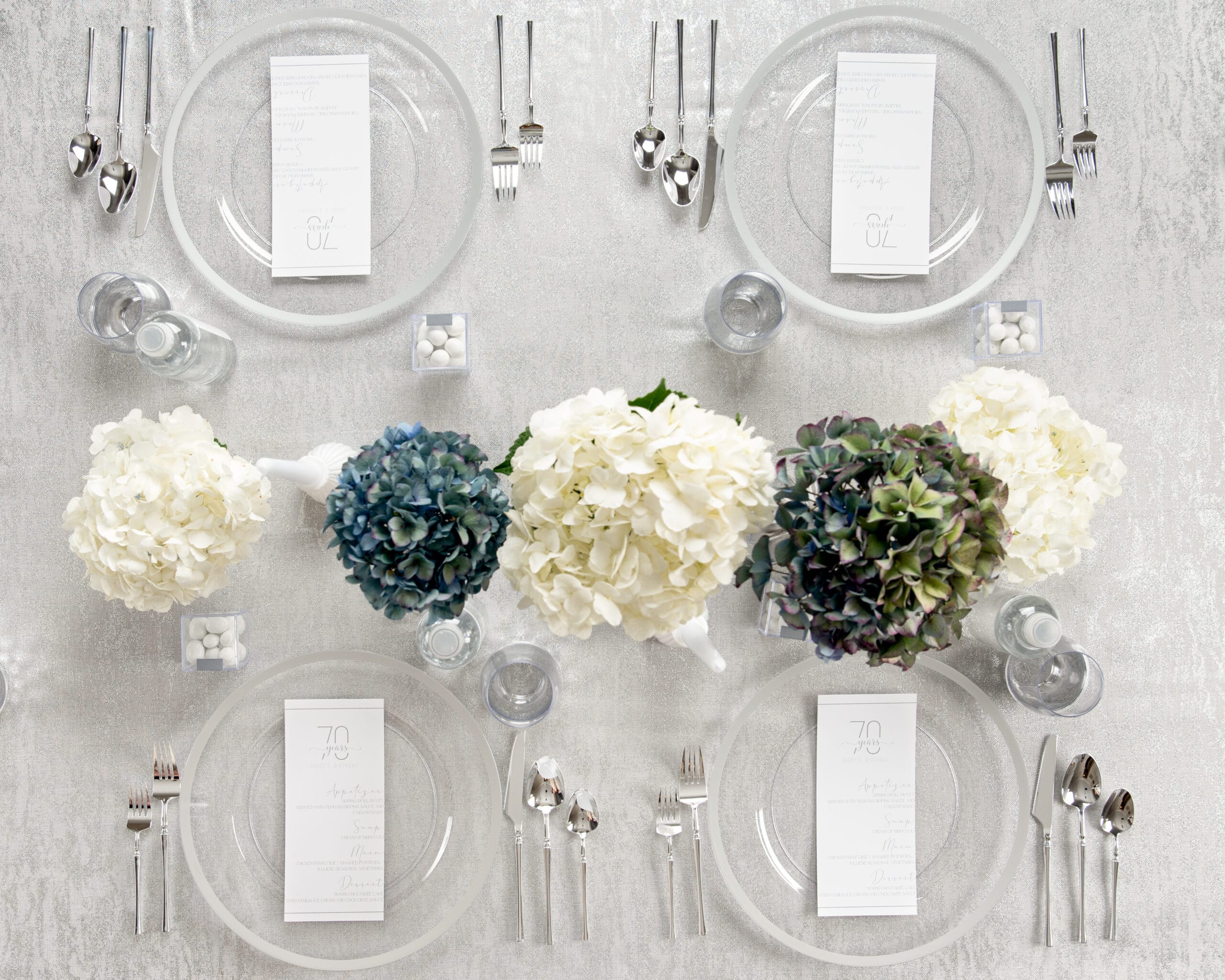 The last new simcha at Parfetty is the milestone birthday or event. This is so gorgeous and classy–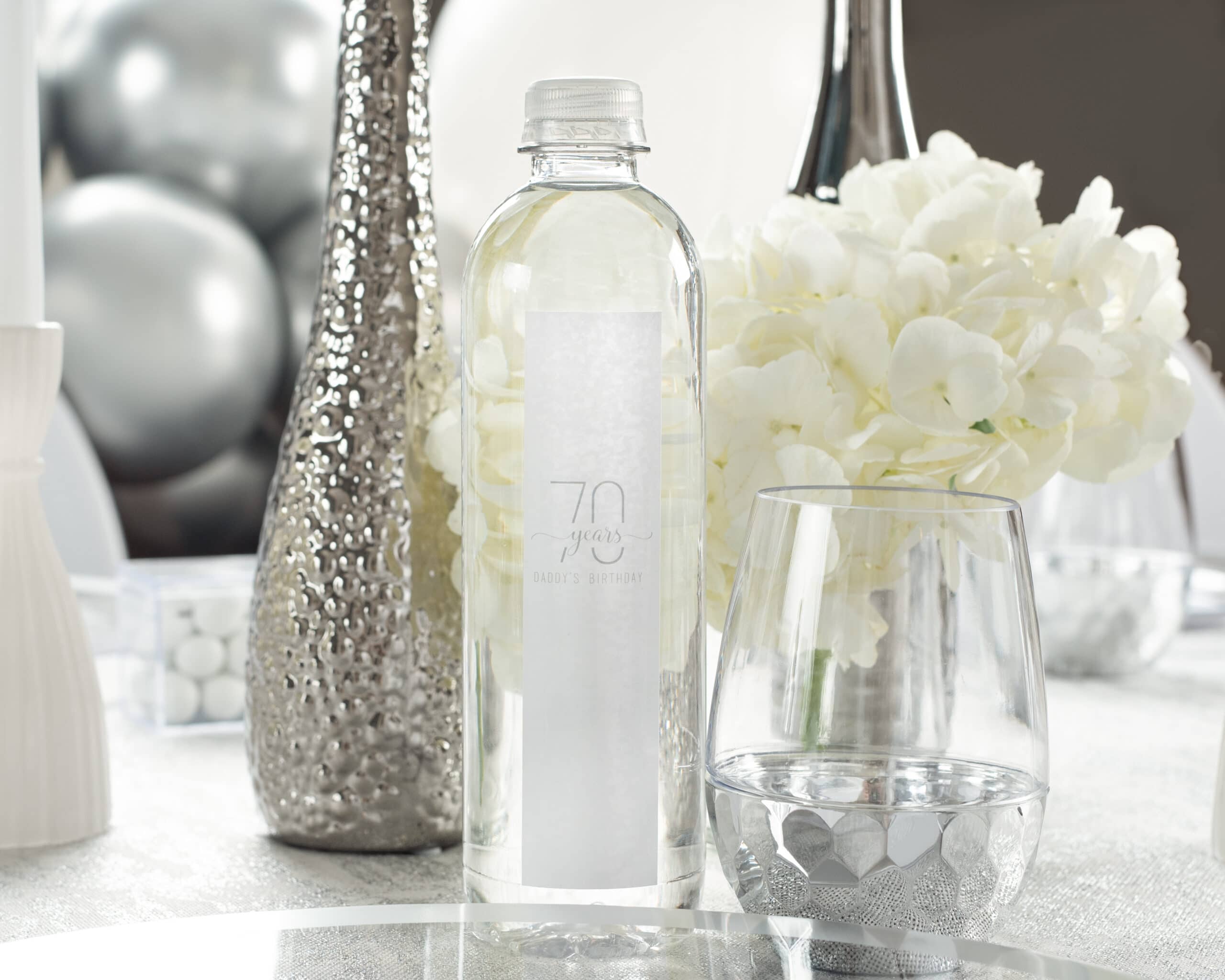 the party package here includes the bullet water bottle label, party favor,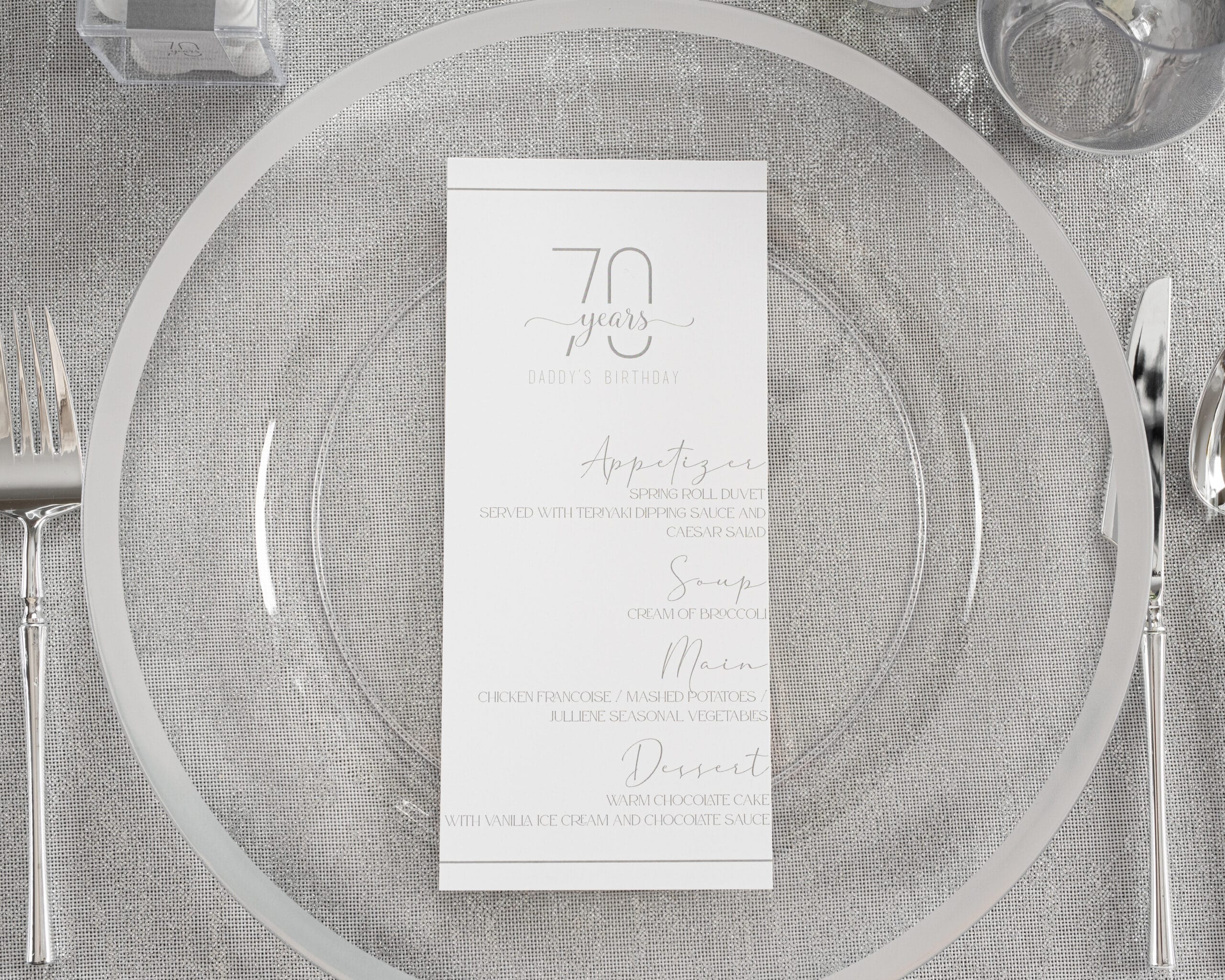 bencher, and menu.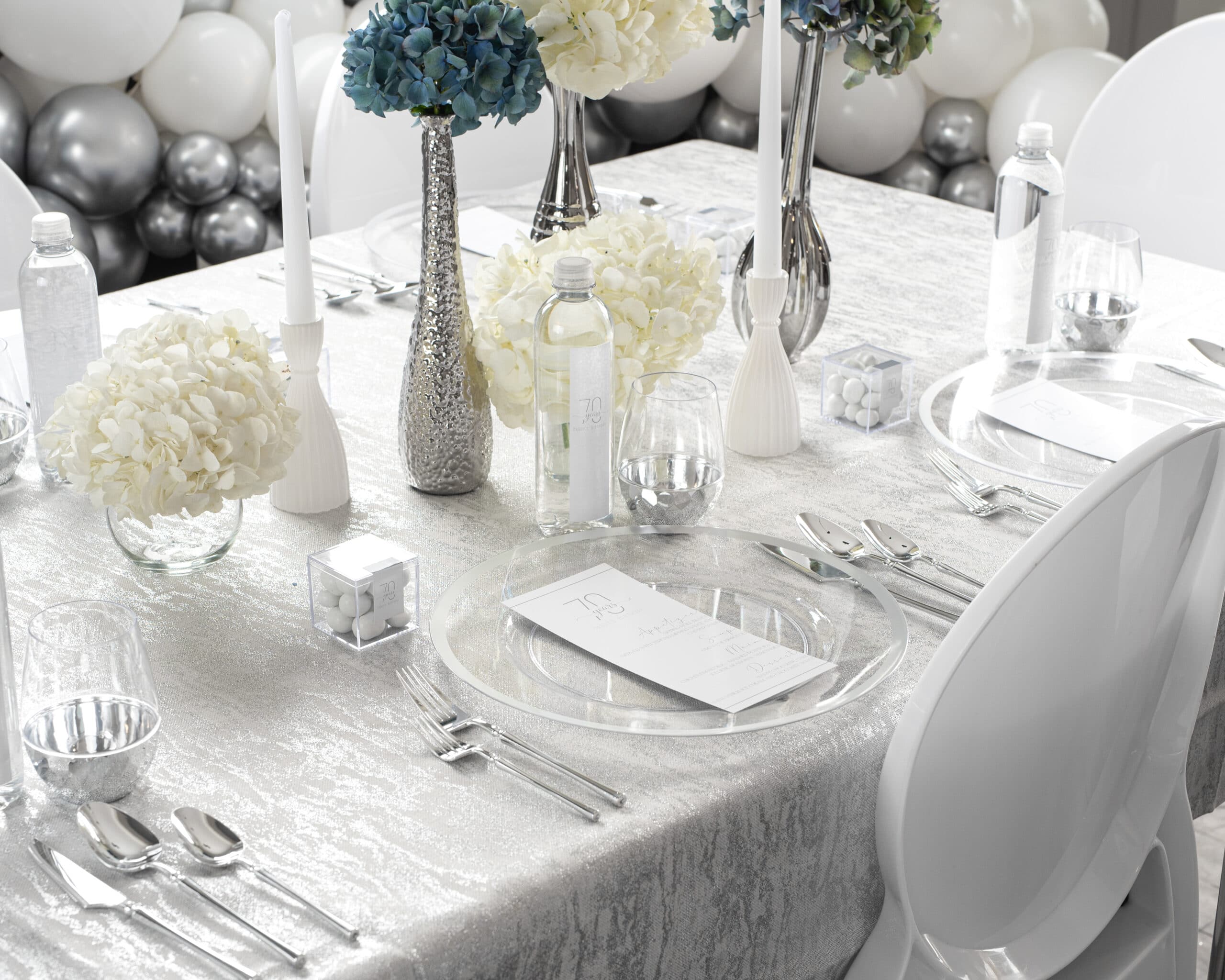 Finish the tablescape with all the resources you'll find over here.
If you're planning a simcha, head over to  Parfetty, select your party, and look forward to a beautiful event!