Don't know what the hype is about flanken? Prep it this way and you'll know.

Flanken is not a cheap cut of meat. At least, not now. Flanken used to be inexpensive…but because of it's popularity and demand, the price has gone up.
What is the hype all about anyway? Ask that question and we know you haven't had a good piece of flanken, yet. Don't fret, we are here to help.
There are a few things you need to know when preparing flanken: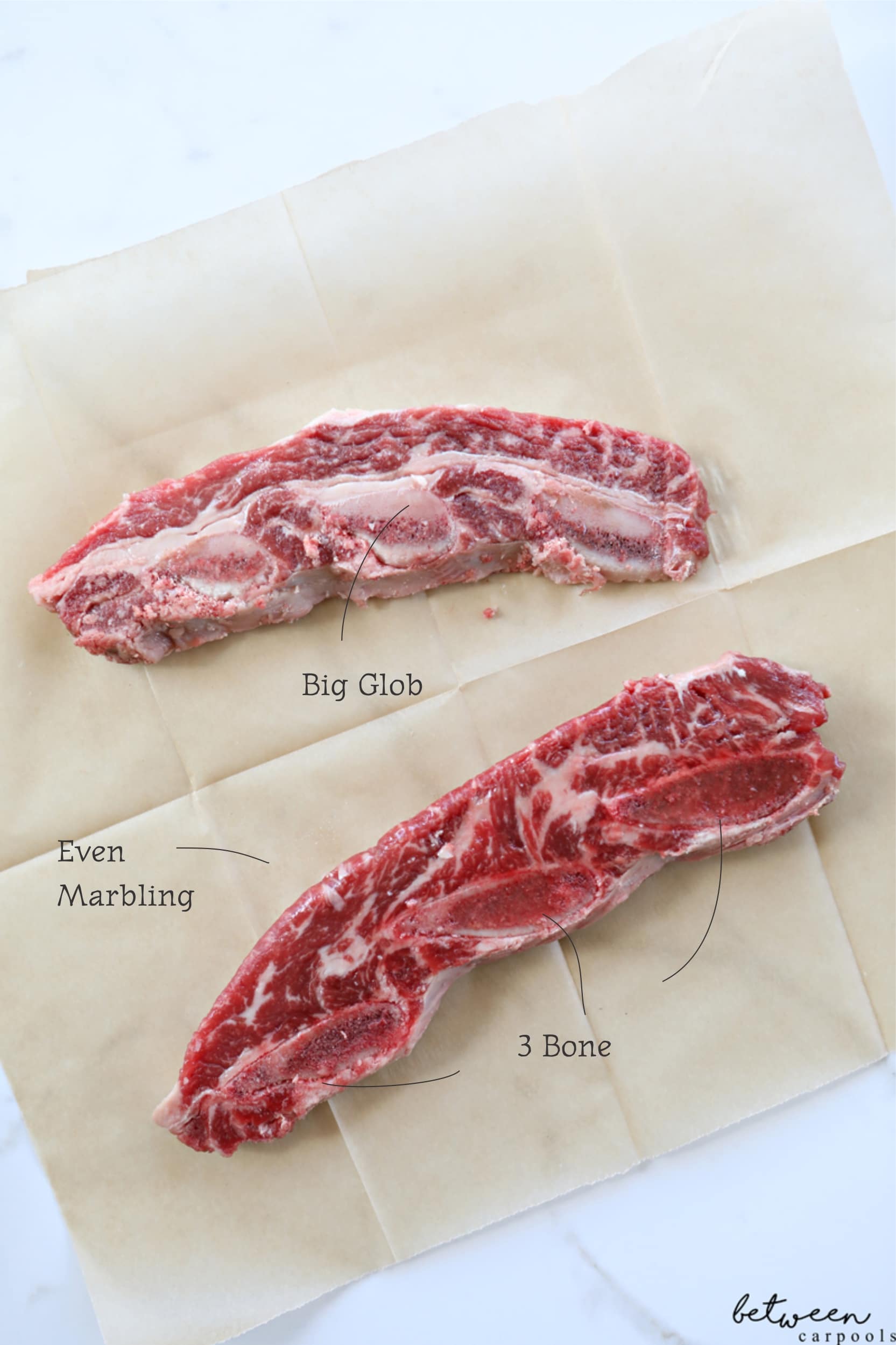 Take your time AT THE STORE. Pick the meat carefully. You want to look at a few things: 1—Even marbling throughout (see image). Too much fat isn't a good thing either. You want the fat to run through the meat (that's what makes it soft) but a big glob of fat (see image) will melt leaving you with an unsightly broken piece of meat. 2—You want meat. Not just fat and bones. A nice amount of meat. (see the two images, and compare) 3—Generally 3 bone cuts are softer than the 5 cuts. We're not sure why. So please don't ask us why.

Flanken is not a quick dish. There are no shortcuts. Low and slow is the only way to go. We generally recommend 300⁰F for a loooong time. Like, 5-7 hours. You can even bake them overnight at 250⁰F for anywhere from 6 to 9 hours.

If you love flanken but you want to cut out the fat (somewhat) a good idea is to refrigerate the cooked meat and then remove the congealed fat. Reheat to serve.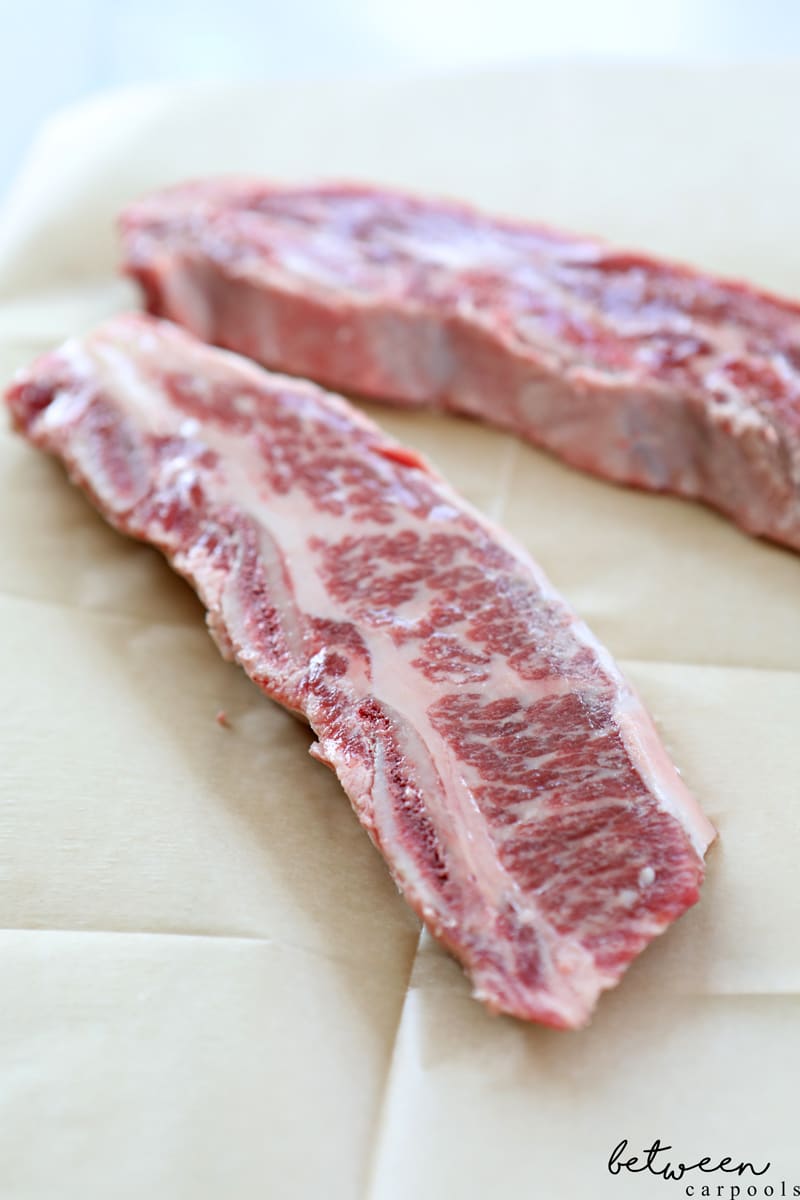 A classic way of cooking flanken is to sprinkle it generously with salt, pepper and dried onion flakes. Add a cup of water to the pan and cover tightly. Cook at 300⁰F for 5-7 hours, or overnight at 250⁰F. The meat will be super soft.
Always keep in mind that any flanken recipe is interchangeable with any English or short rib recipe.
For a sweeter version, try the recipe we featured in 6 Prep It and Forget It Ways to Cook Meat (second option): Combine ¼ cup ketchup, ¼ cup soy sauce, ¼ cup orange juice, and ¼ cup honey. Pour over meat. Cover and bake 3-4 hours or until soft.