We asked you what are the favorite activities that keep your toddlers busy…and these are your responses.
A while back, one of our readers asked us for ideas on how to entertain a toddler. We had to think for a minute. Most of us have toddlers, but we also have bigger kids, so our little ones just wait for their siblings to come home and then they're entertained.
What do we still do with our toddlers? We bake with them (yes, we acknowledge that baking alone is much easier), they color or make dot art…they play with stickers or read books. They go to friends for play dates…or we take them grocery shopping (could be a disaster). Then there are those days where we break our 'no videos during the week' policy or throw them in the bath so they can play for hours with toys and bubbles.
Then we asked you…mothers of toddlers…to share your ideas with our community. So…what do you do to entertain a toddler?
"Coloring takes double as long when accompanied by children's CD/Uncle Moishy playing."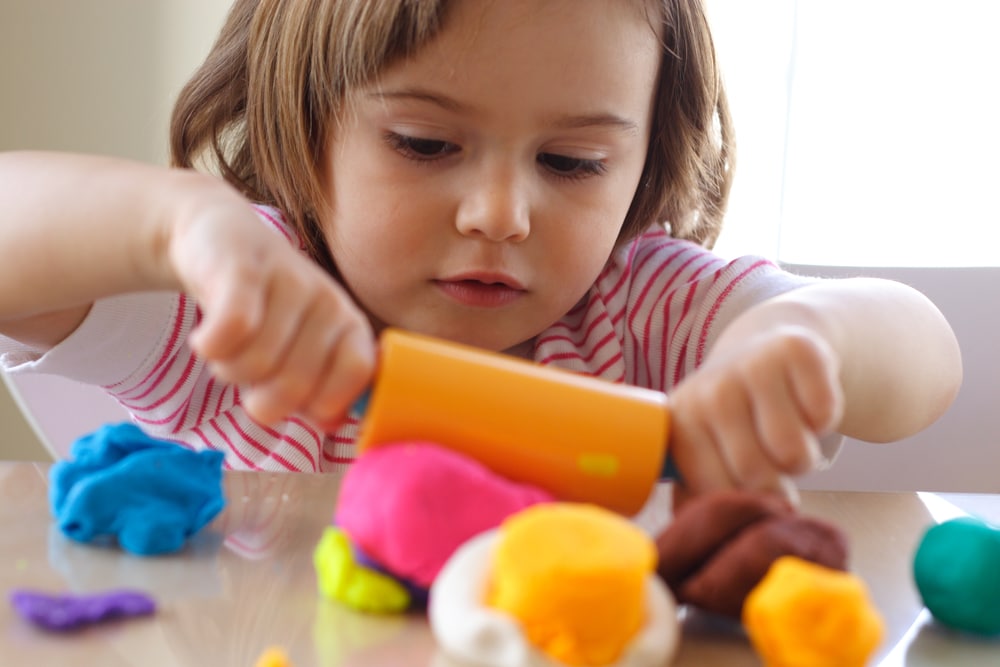 "Play Doh! This is the longest-lasting activity and worth all the cleanup."
"Lego, baseball cards, card games like war."
"Water Wow Booklets"
"Find out the schedules of local libraries (they also have toys). Rotate which you go to so it's always fun. In Brooklyn, there's a kid's section where they don't have to be quiet."
"Play in the park…G-d bless the swings! And just let them run loose in the grass."
"Send to a neighbor…invite a neighbor. Let them entertain each other."
"Magna Tiles, books…"
"Naki Radio!"
"Tractors…and instead of mud, let them drive the trucks around in beans in an aluminum pan."
"Bubble baths. For those times when bedtime is just so far away."
"Paint in the bath with washable paint…then wash it all off."
"Fill a tray with different colored pom-poms and give them colorful containers to sort them."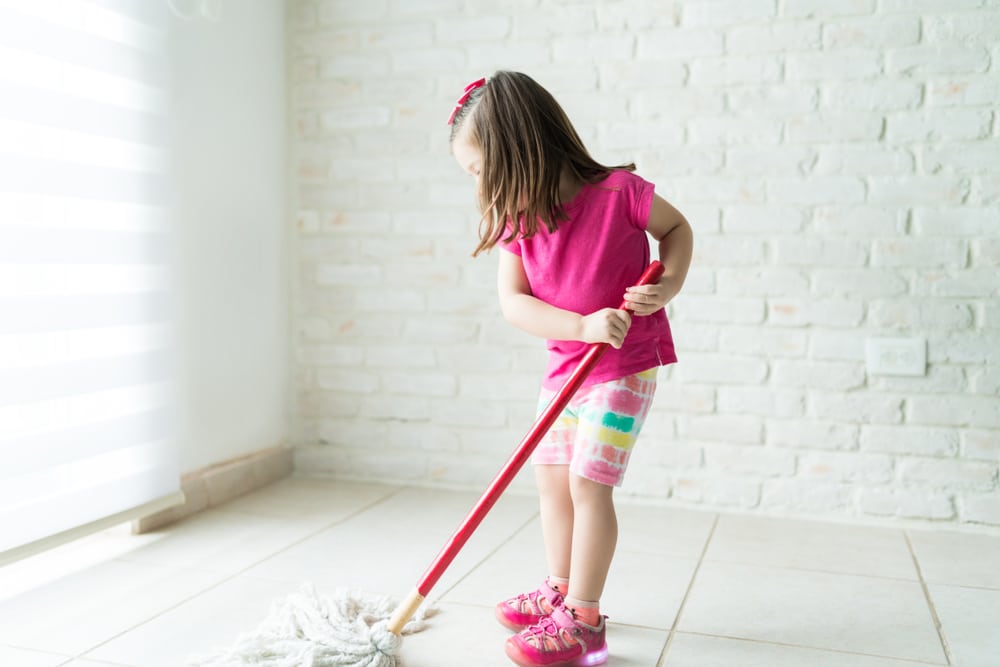 "Mine loves to spray and then 'mop,'…then I need to clean again once he's done."
"Meal prep the night before so you can actually entertain them while sitting with them on the floor."
"Let them cook with you!"
"Coloring books with stickers."
"Sit with them in the playroom…they'll play while you enjoy a large coffee. Sometimes, just having mom next to them is enough to make them happy to play independently."
"Dollar store activities!"
"Have them set the table with plastic spoons and cups."
"Long bath times…read loads of books."
"Wear bathing suits and have fun with spray bottles in the bath or shower."
"Make your own puzzle–Cut up a picture and then put it back together."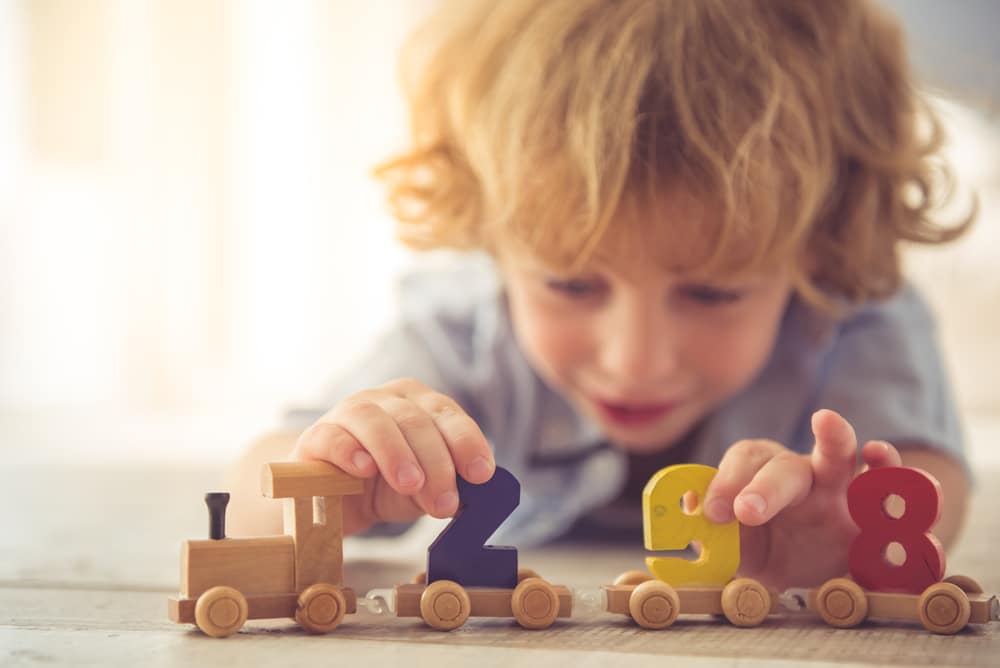 "The IKEA train set and painting easel are great."
"Music dance party."
"Who can build the most creative thing? (You can use popsicle sticks)."
"Kinetic sand…I bought a foldable doggie pool on Amazon to contain the mess."
"Fridge Magnets!"
"I love to cook with my kids. Today he was my sous chef…"
"Music! The louder, the better…and dancing!"
"Toys…sing-alongs…letting them help with daily activities."
"Spill dry cholent beans on the table. Let them sort by color. Great for fine motor skills."
"Alex makes great preschool-age projects. We own 'em all!"
"My kids like to write their own books. Younger kids can make a story using pictures, older ones with words."
"Sand art! Put a garbage bag underneath them."
"Facetime with grandparents. They love it!"
"Story tapes! It sounds old school but they love it."
"We keep the toys under a strict rotation. Different toys for different days. That helps a lot in keeping the toys new and exciting."
"Sit in a rocking chair with a sippy cup and a favorite book."
"Puffy stickers from Melissa and Doug. They're reusable and come with fun backgrounds."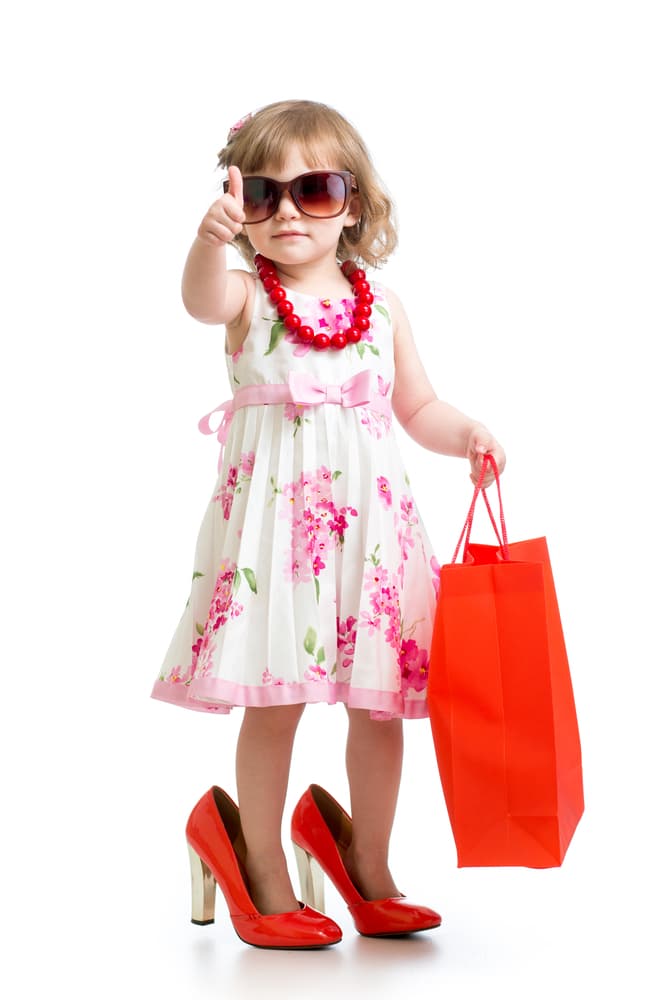 "Dress up and play! Take out the Purim costume bin or let them go in Mommy's closet."
"If the weather is nice, we go out and walk which takes a bit of time. We stop at every tree…"
"Scissors, paper, and a Shmuel Kunda CD."
"Shrinky Dinks, coloring and baking. No mess! So fun!"
"I give them grocery boxes to create a playhouse. They color and decorate them with random stuff."
"Believe it or not, my kids love to help me with laundry. They like to sort and pair up socks."
"We sit and draw/color together. It's calling and actually gives you time to talk in a relaxed setting."
"Make a cozy tent and put books and toys inside. My toddler spends time organizing the space and chilling inside."
"I buy small activities in the Target dollar section or from Marshalls (stickers, stamps, etc.)"
"Wooden puzzles, dolls, menchies…"
"Buy paper bathroom cups by the hundreds…you'll be amazed what they can build with them."
"Lay out a huge roll of white paper and let them color on the floor."