Breaking Out the Ribs This Yom Tov? Make These English Ribs
Years ago we slathered sweet sauce on roast or ribs, covered them, then simply cooked them until they were butter soft. Not that there's anything wrong with that method. But in the past few years, the rise of kosher restaurants with knowledgeable chefs has taught up that there are also other techniques which can even better showcase the flavor of great quality kosher meat.
My cousin Rivky B. shared this recipe with me. She got it from a friend and when I called the friend to ask if we could share it with our readers, she said yes, but said, "Recipes are to share, there's no need to credit me."
If you don't use imitation soy sauce on Pesach, save this recipe for Shabbos or Shavuos!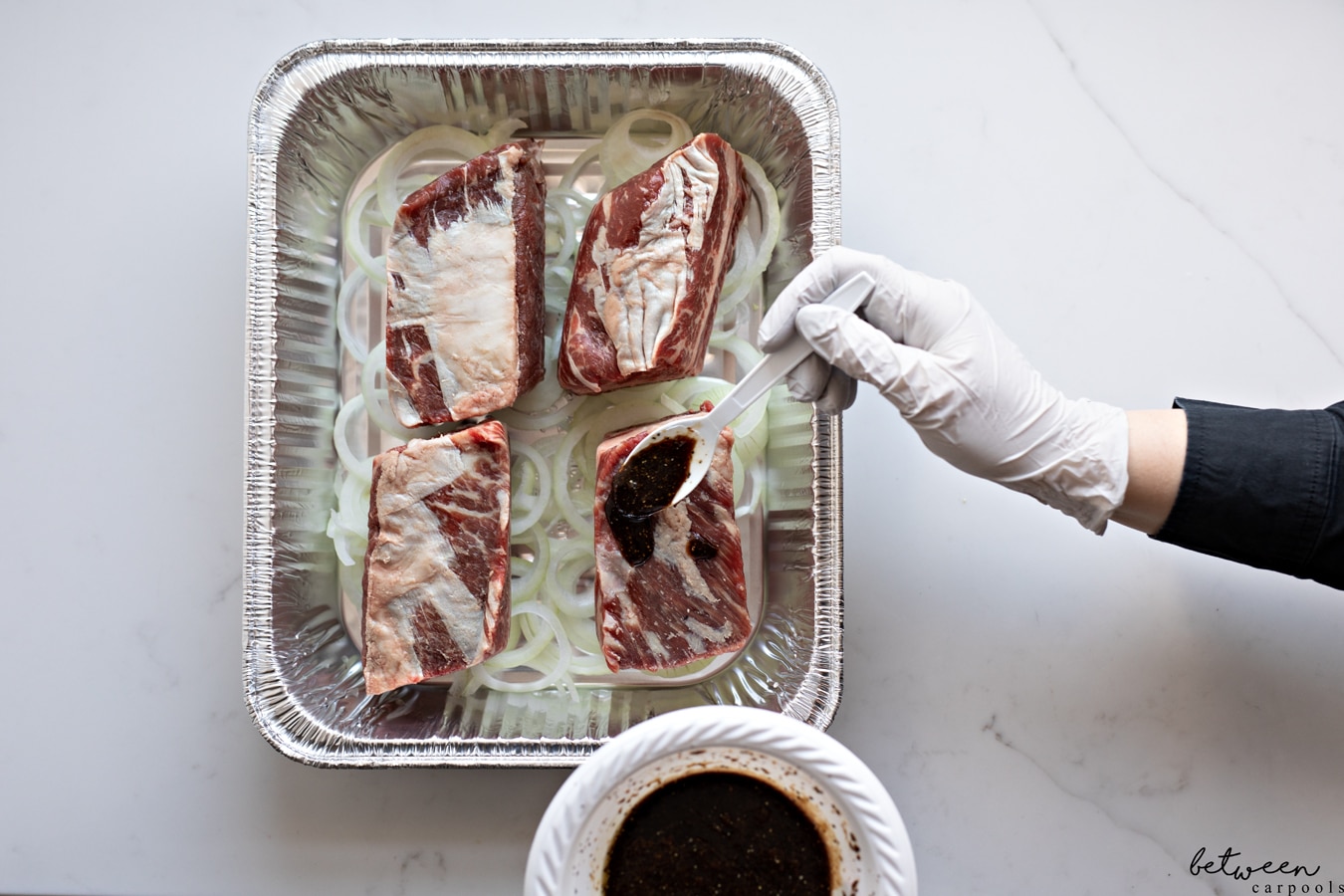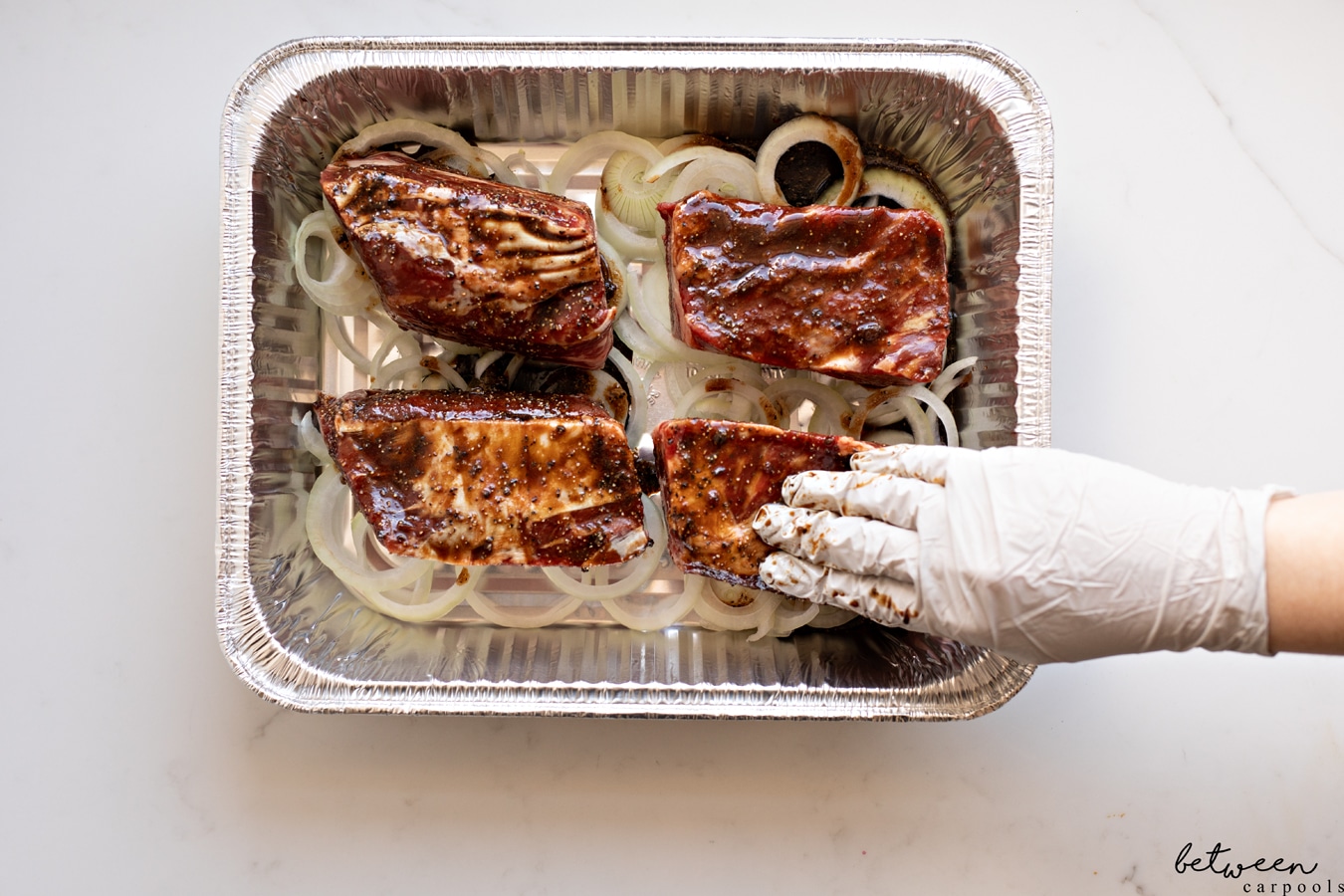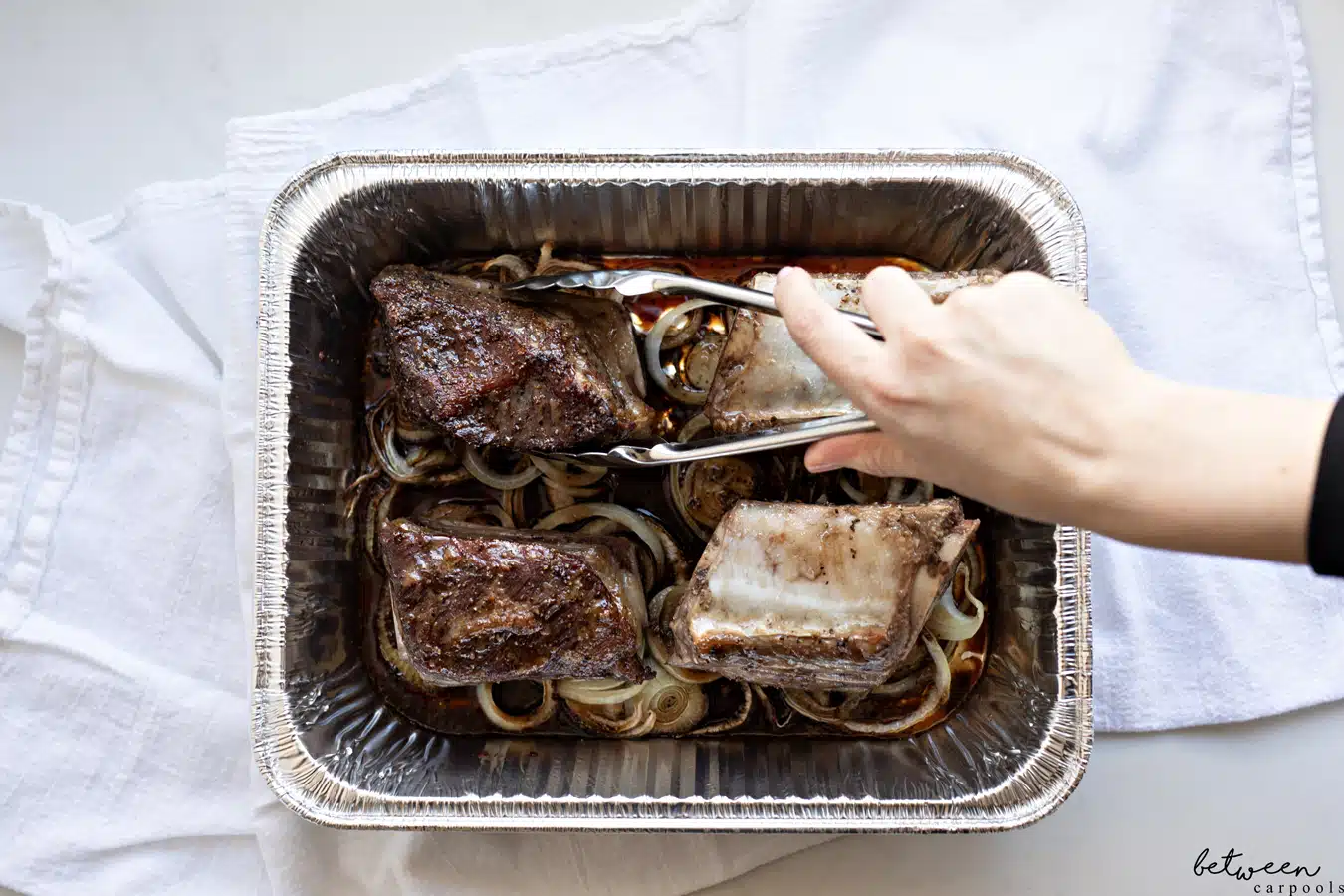 Want to duplicate this presentation? Click here for instructions.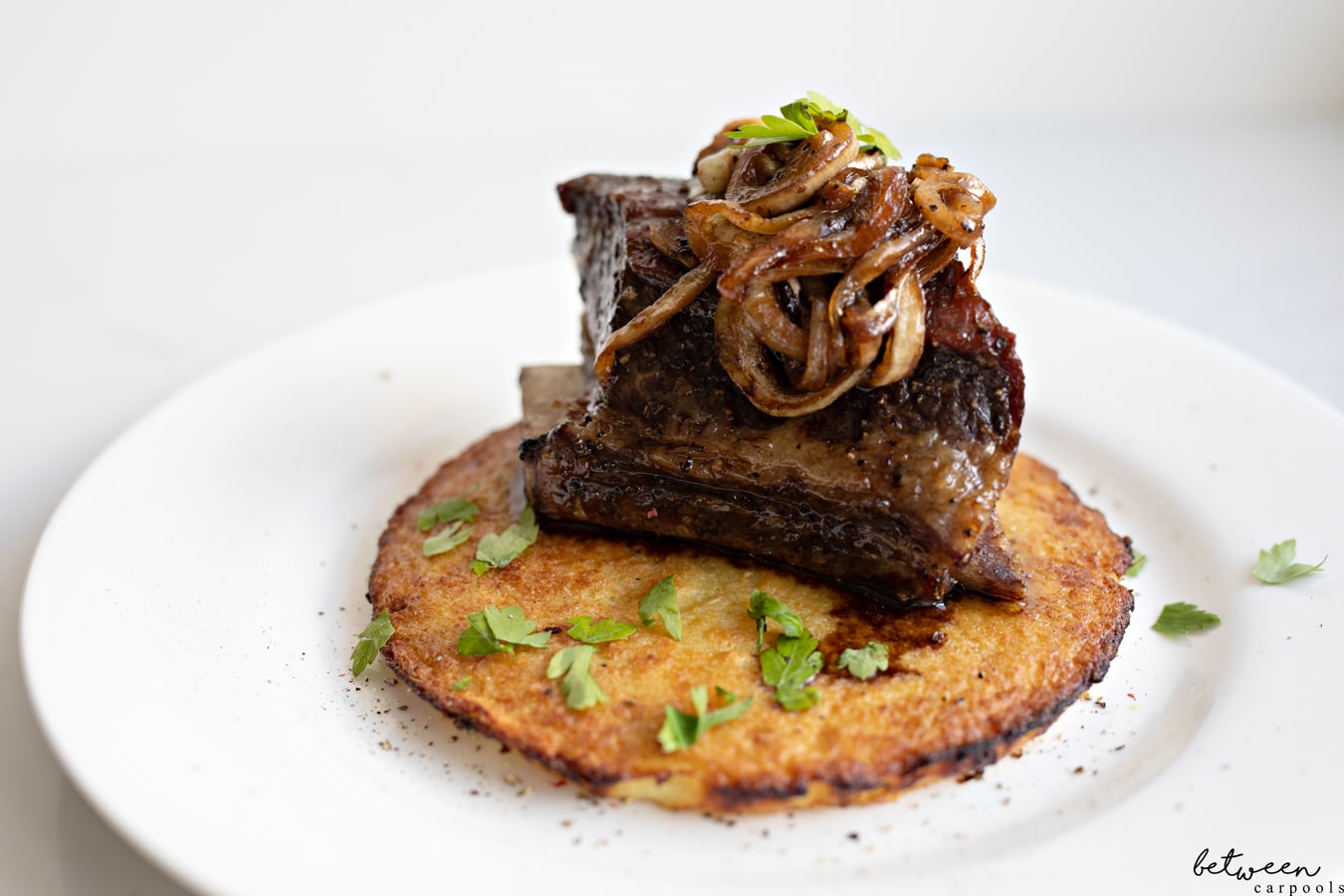 Soy & Sugar English Ribs
Ingredients
6 English Ribs
1 large onion, sliced
1 tablespoon black pepper
1 tablespoon kosher salt
3 tablespoons brown sugar
2 tablespoons soy sauce (imitation on Pesach)
¾ tablespoon coffee granulates (diluted in 1 tablespoon water)
½ tablespoon oil
Dash garlic powder
Instructions
Preheat oven to 400⁰F.
Place sliced onion on the bottom of the baking pan. Place the ribs bone side down, and smear the spices, coffee, and oil over the meat very well. Bake for 30 minutes uncovered.
Turn the meat around, with the bone facing the top. Lower oven temperature to 350⁰F and bake uncovered for 2 hours.
Notes
The meat is uncovered the entire time.
To prepare the kugel under the ribs as shown, click
here
.