This simple little detail will add a pretty touch to your Shavuos table.
Last year we got a submission from a reader named Laya who suggested this idea. It was too late to get it ready for the website in time for Yom Tov, but we tried it out, loved it, and then tucked the idea away for next Shavuos!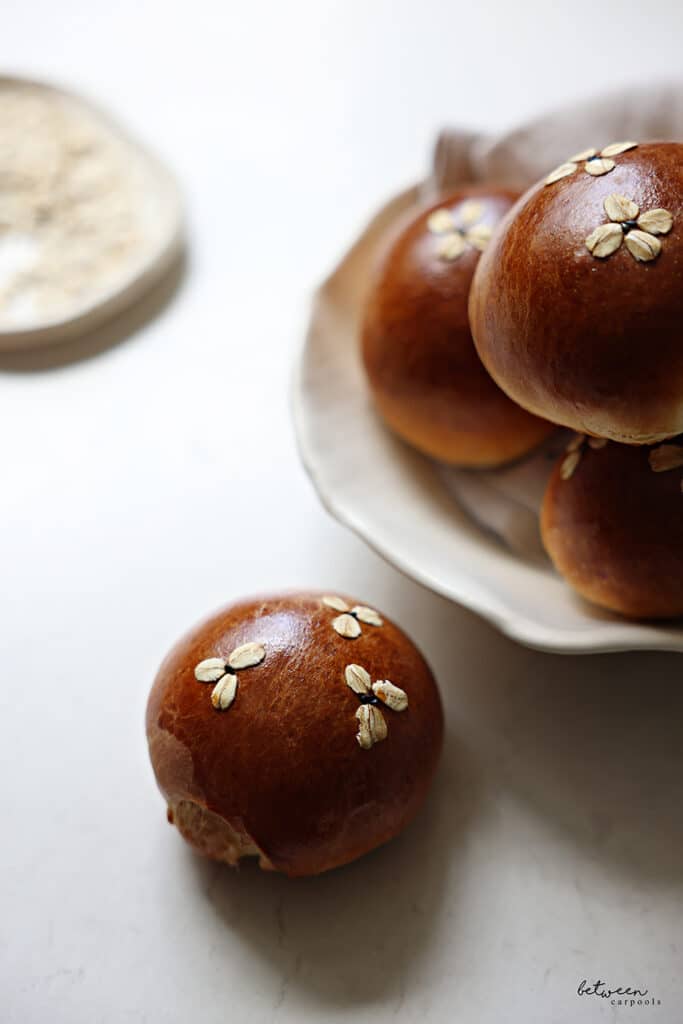 It's so easy to do and everyone at the table loved the pretty, sweet look.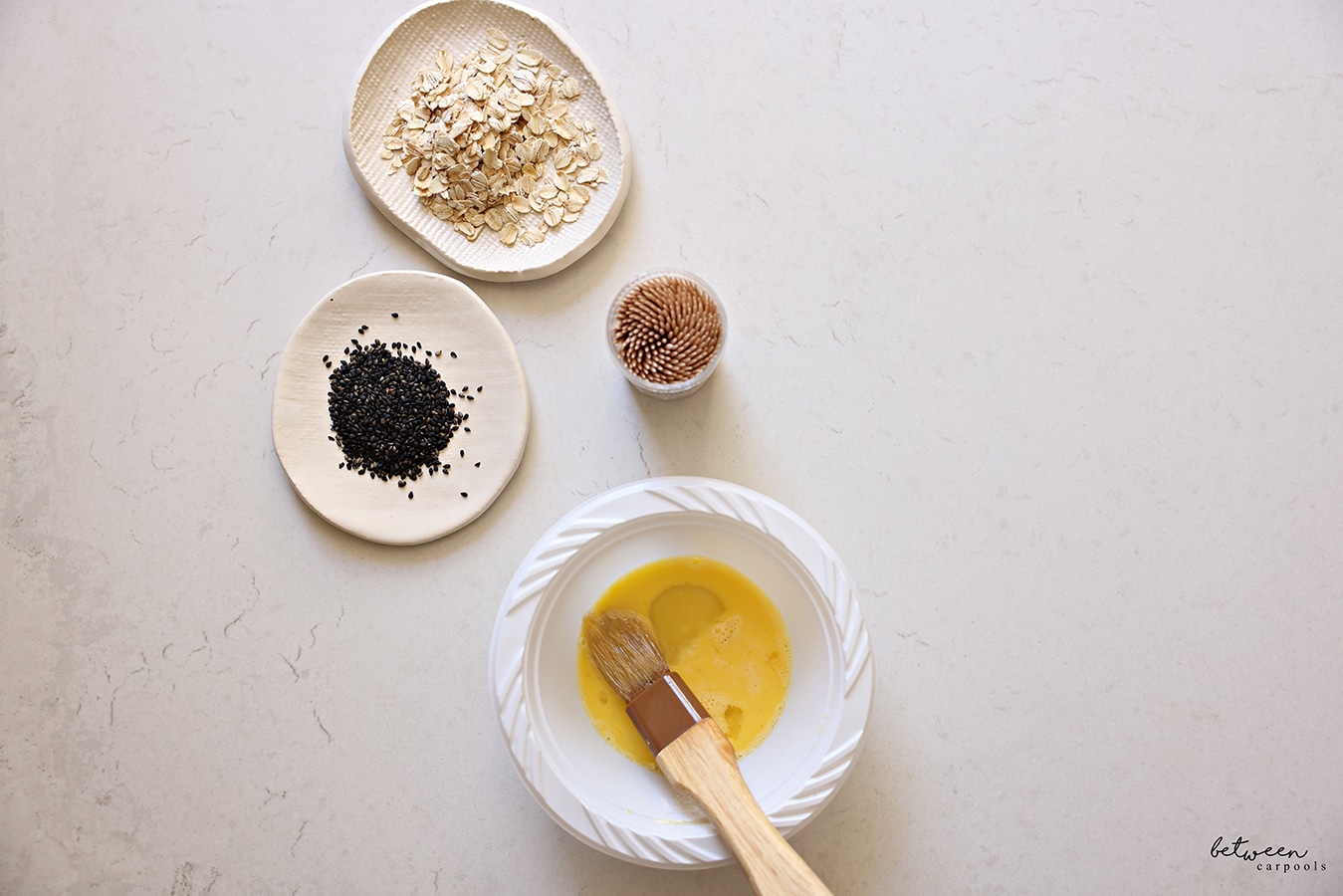 What you'll need: challah dough, old fashioned oats, black sesame seeds, an egg, and a toothpick.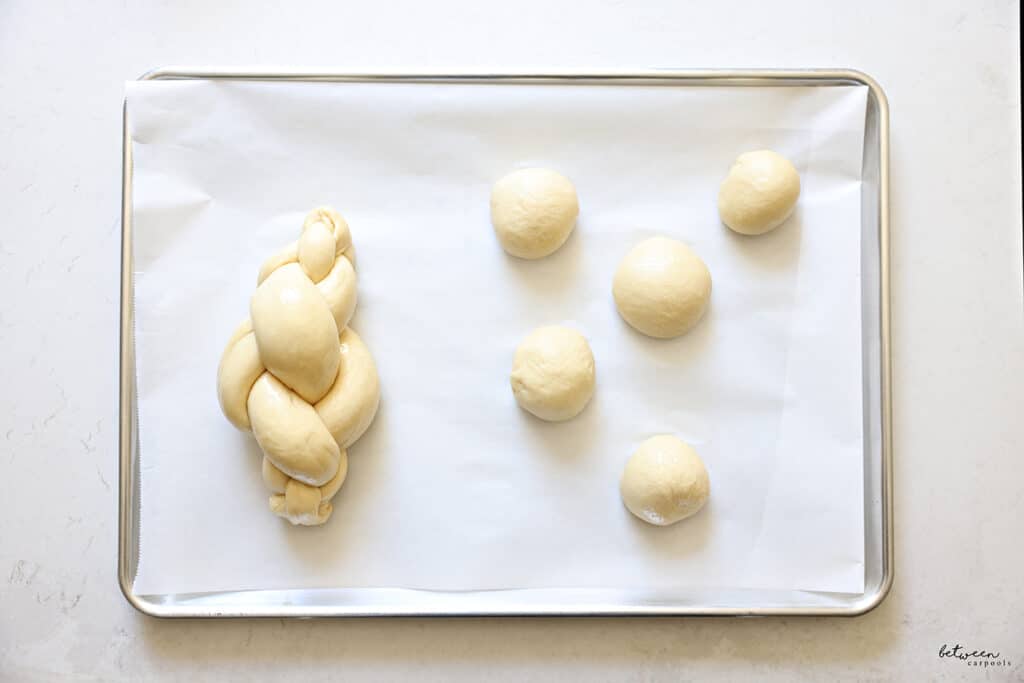 Spread some old fashioned oats on a flat surface so you can pick out the whole, pretty looking ones.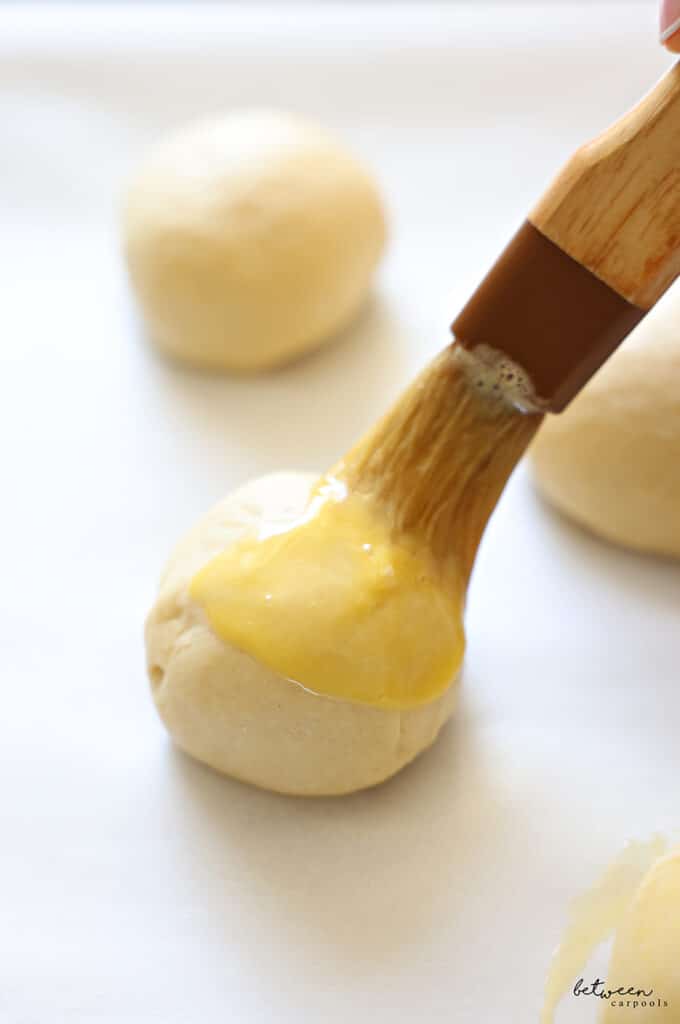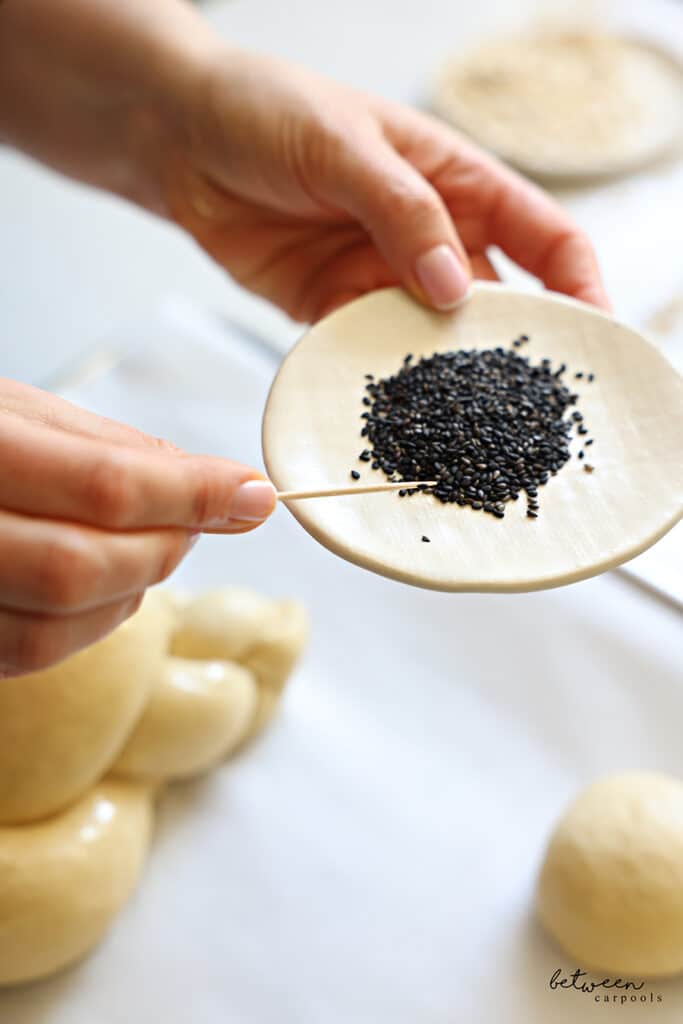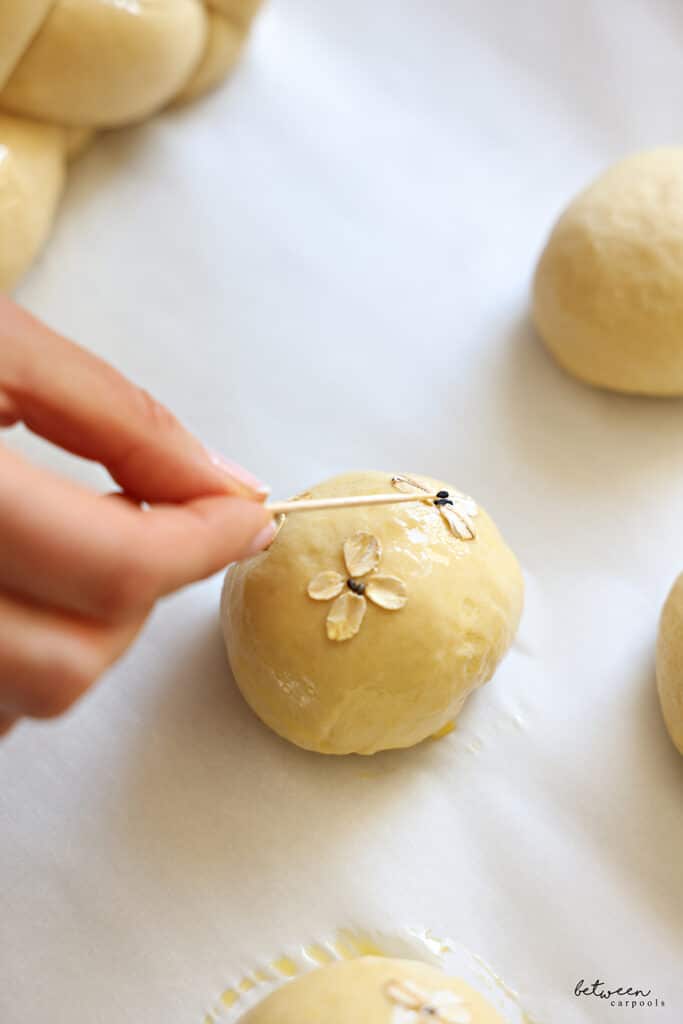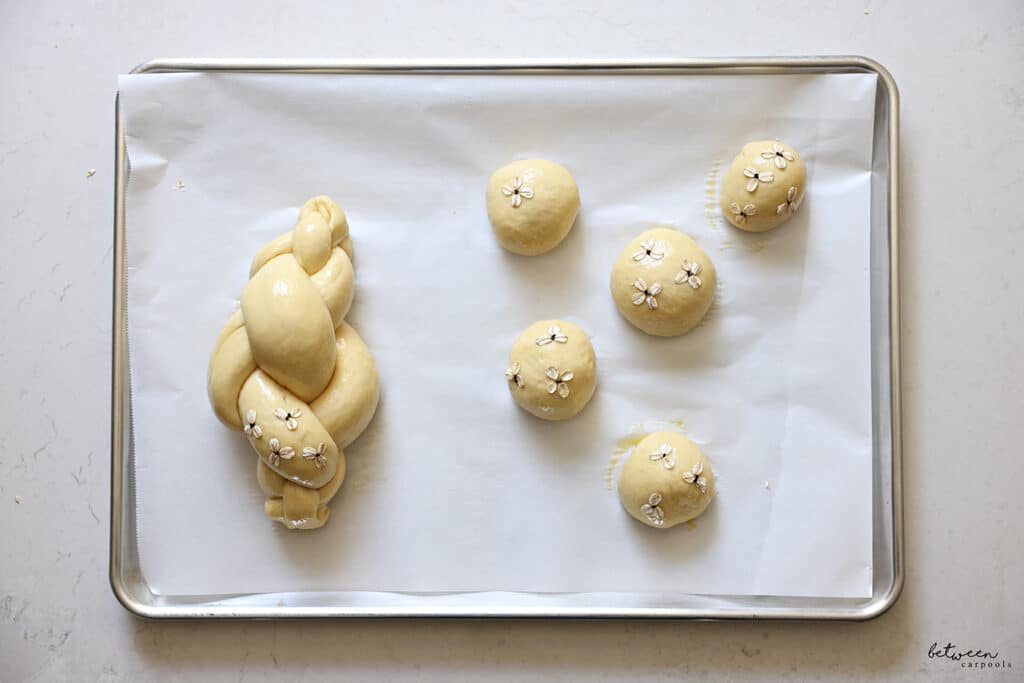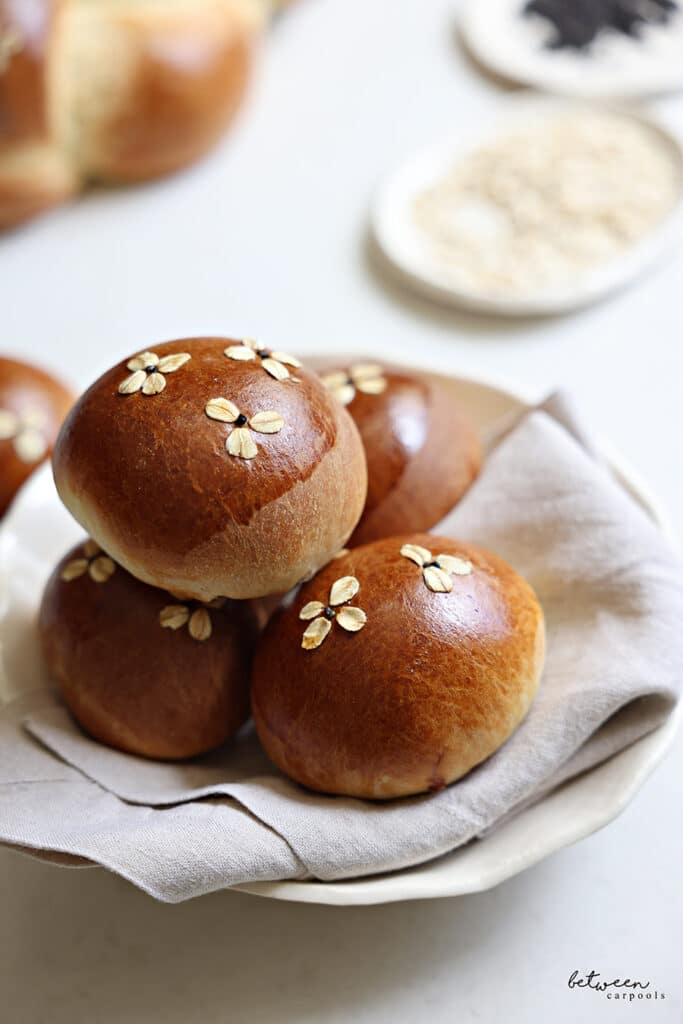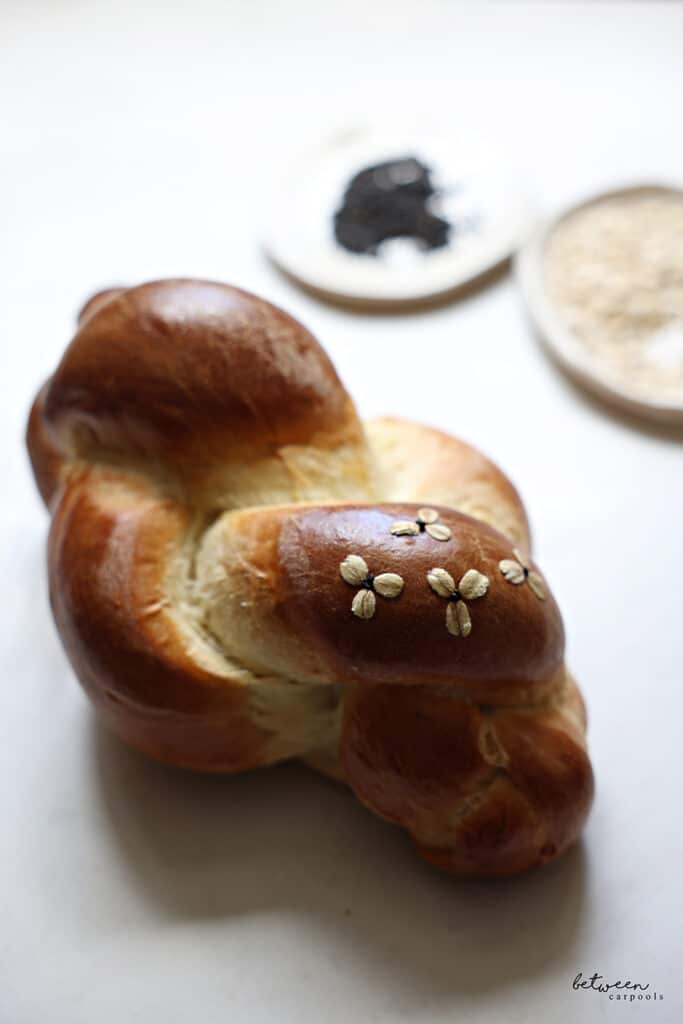 Need a good challah recipe? These were made using Leah's famous recipe that you can find in this post. And if you want to braid your challah like the one here, check out Renee's technique in this post.
FOR EXCLUSIVE CONTENT AND A PEEK BEHIND THE SCENES, MAKE SURE TO JOIN OUR WHATSAPP STATUS HERE. JOIN OUR WHATSAPP GROUP AND WE'LL LET YOU KNOW WHEN A NEW POST IS UP!