No matter what you call it, it's satisfying when your precious baby's little clothing is nice and neat. 
Sometimes we share a post on BCP that might have you thinking, "I know that." You probably already know how to fold a stretchie. But we're here for everyone, including those just starting out, or those that might just simply want a more efficient way to do things. 
Honestly, we never even realized there is a "best" way to fold a stretchie. But then, one day, while in the Lil Legs office finalizing our baby bibs, we saw an adorable stack of baby clothing. That's when we realized, there is "The best way to fold a stretchie" so we asked for a demo.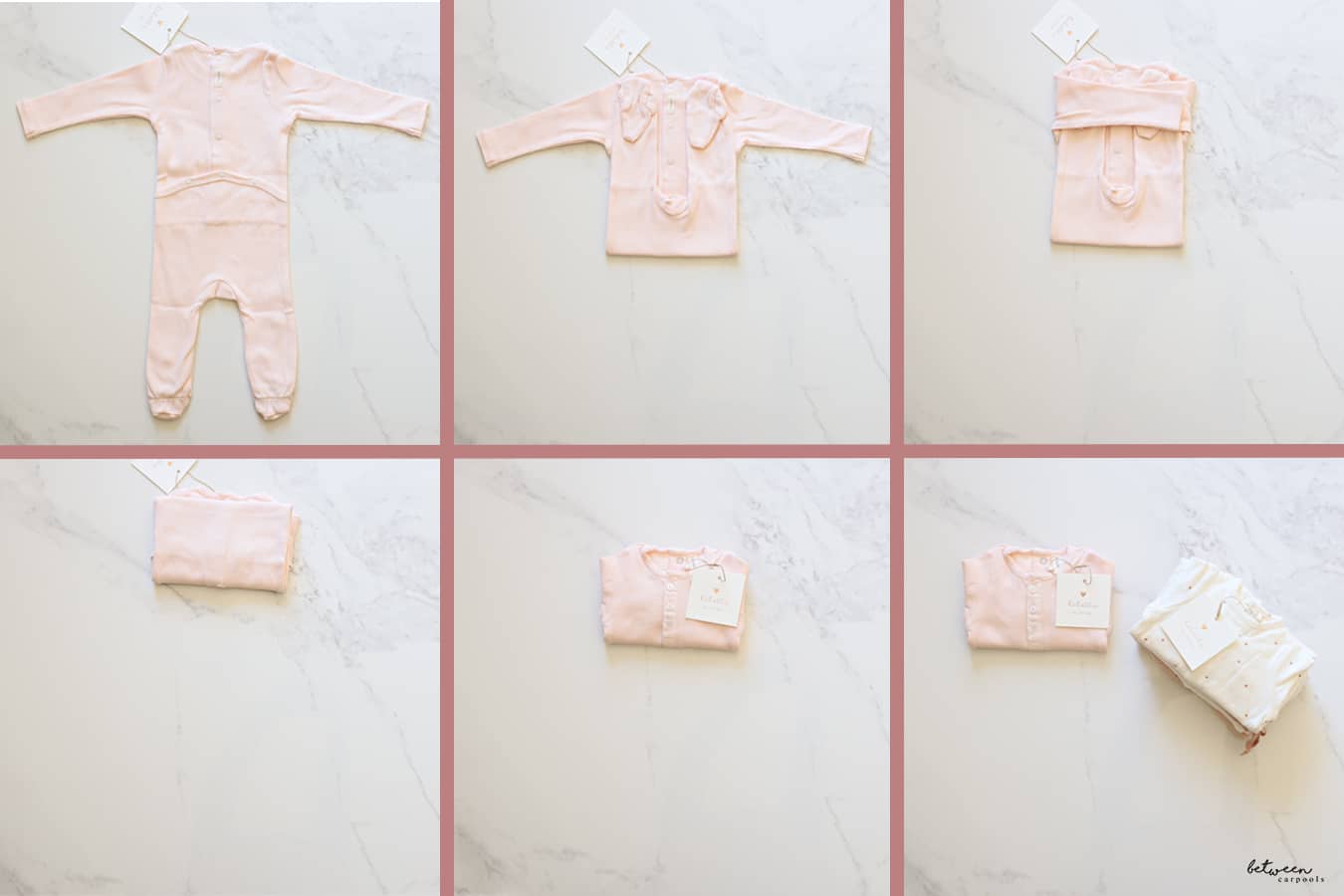 Thank you to Lil Legs for showing us how it's done. 
Start by pulling up the legs all the way to the top.

Fold in the 2 hands.
Fold in half.
Stack.
Easy and simple. You can stack stretchies quite high and they will still stay nice and neat.
Want to pair your stretchie with our baby bibs? Here are some great coordinates.