These balsamic roasted carrots are one of the side dishes you'll make the most often in the least amount of time.
Did you enjoy the first series of my 2-ingredient side dishes, like these Maple Sweet Potatoes? Or how about these French Green Beans? Or this Butternut Squash Dish? Or how about some Garlicky Roasted Potatoes? If you caught those, you know all about my desire to cook things are super simple yet delicious nonetheless. Here's another!
Balsamic Roasted Carrots
That's it. As easy as it sounds. Pretty little mini carrots look oh-so-fancy, but regular carrot sticks work just fine, too.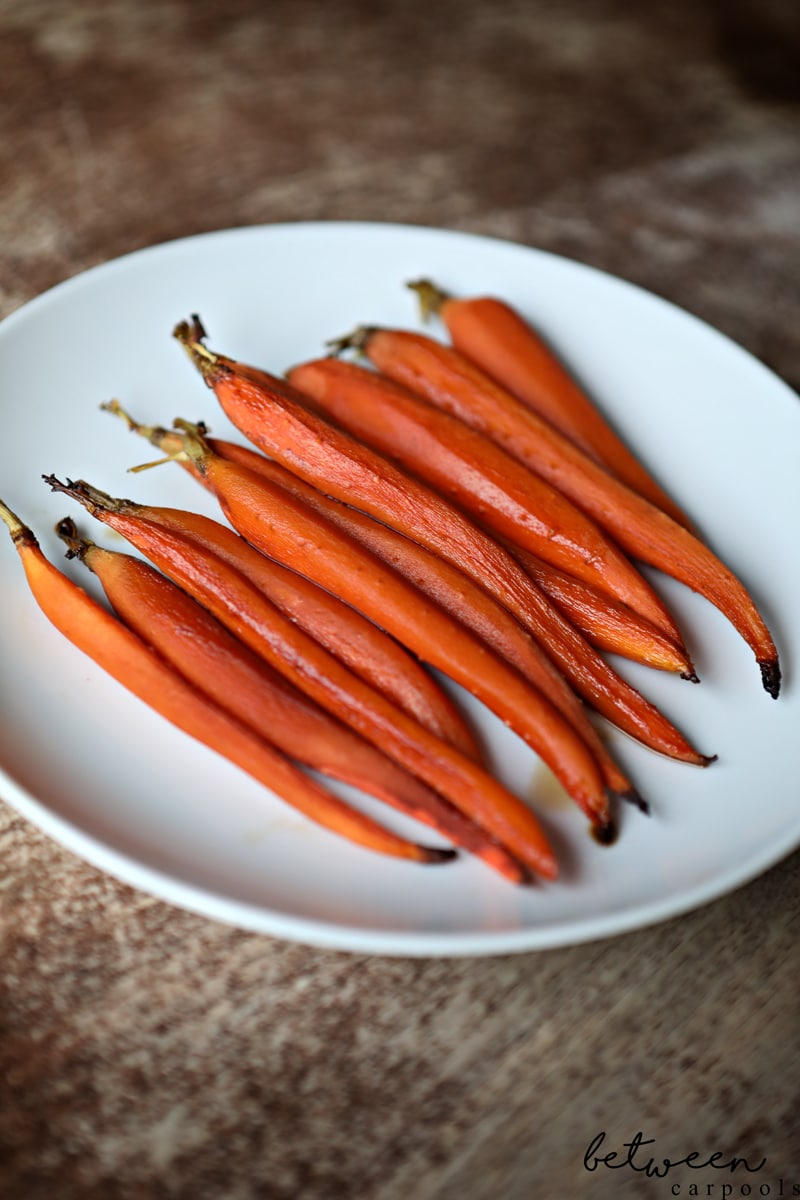 Just peel and/or scrub the carrots, line 'em up on a baking sheet, liberally douse them in balsamic vinegar and bake at 400ºF for 25-35 minutes (until fork tender). Toss them around the pan a bit a couple of times throughout the baking time to redistribute the vinegar.
Sure, there are fancy glazes you can make, but these are low-calorie and low effort, so they work for me!