Save the tantrums and always have pasta a minute away. 
C'mon, there's one (at least!) in every family: that kid who will only eat pasta. No matter what else you make for dinner, they want noodles and only noodles. They jump for joy when you don't have time to cook and make a pot of macaroni instead of an alternate dinner. 
Some families deal with this in different ways. Some mothers get their children to diversify by not allowing substitutions: this is the dinner and you're not getting something else. Other mothers allow other basic substitutions.
I always let my fleishphobe kids have leftover pasta from the previous night if they don't want that specific night's dinner (I can't blame them if I don't want to be meat either ;). But, I don't always have leftover pasta in the fridge. And–pasta gets dry and isn't so good when it's kept in the fridge.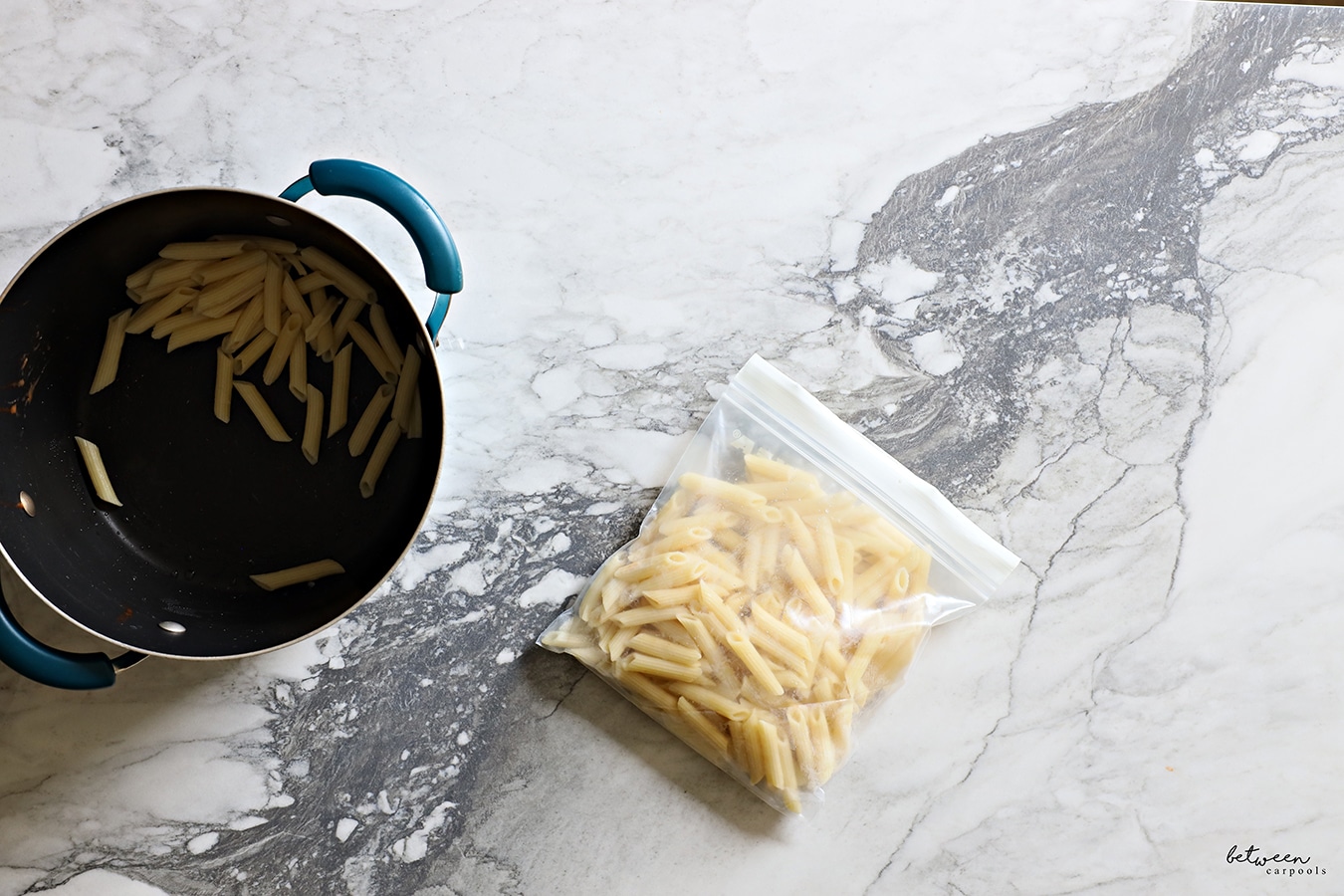 Inspired by this post on freezing grains, I realized that it's super easy to freeze ready pasta in portions! Simply add your cooked pasta, pre-tossed with oil/butter and salt, to a Ziploc bag. Keep these bags in the freezer, so you can pull one out when one child needs a meal. You can either transfer the frozen pasta to a bowl and microwave for about 1 minute (depending on the strength of your microwave) and you have fresh, hot pasta!
You can also freeze the pasta with your child's favorite sauce, if desired.
If you'd like to heat up your pasta in the plastic bags, like you do with frozen rice, Ziploc does make microwave-safe "Zip n' Steam" bags (they're cheaper at Walmart).
FOR EXCLUSIVE CONTENT AND A PEEK BEHIND THE SCENES, MAKE SURE TO JOIN OUR WHATSAPP STATUS HERE. JOIN OUR WHATSAPP GROUP AND WE'LL LET YOU KNOW WHEN A NEW POST IS UP!