This butternut squash is one of the side dishes you'll make the most often in the least amount of time.
You already know the gig. You've made these Sweet Potatoes, these Green Beans, and even these super easy Potatoes. Now for something a little more exotic, but just as easy, try this butternut squash:
Butternut Squash with Techina and Za'atar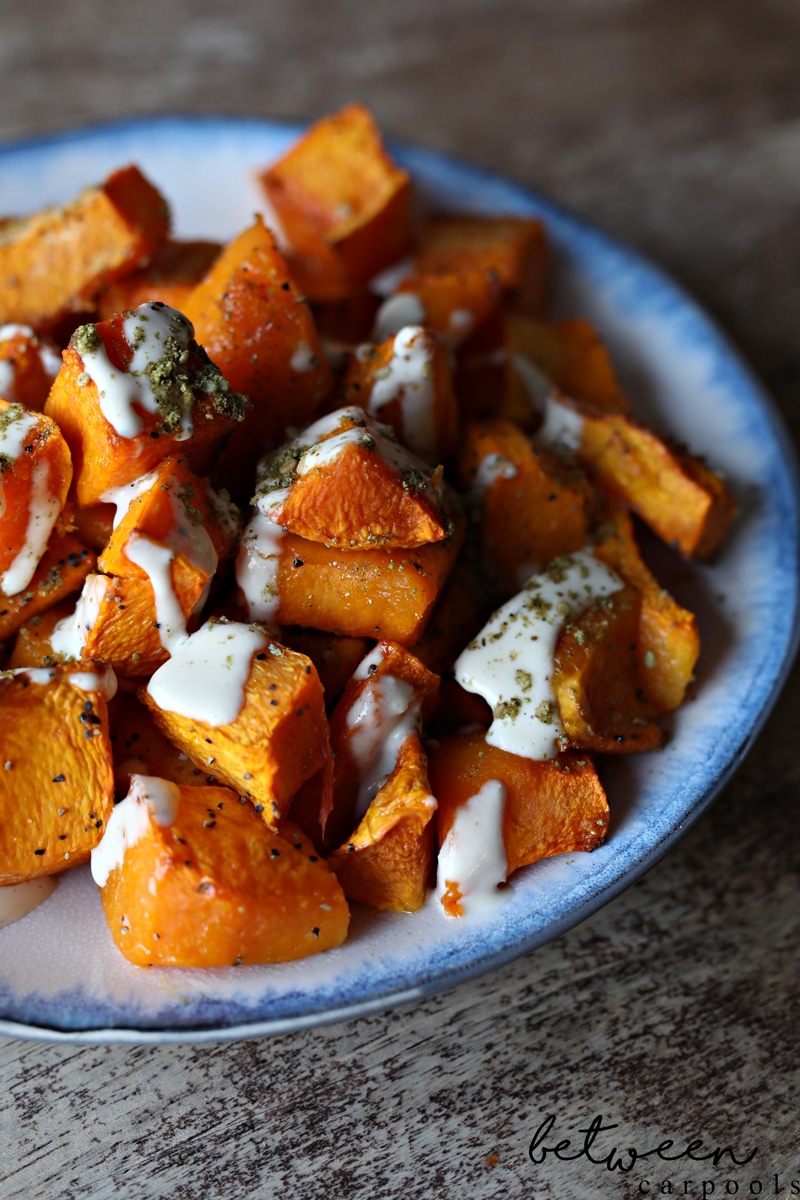 Two-Ingredient Side Dishes: Butternut Squash with Techina and Za'atar
Ingredients
Two Ingredients:
Butternut squash, cubed
Techina
Zaatar (sneaking in a third here)
Free Ingredients:
Pam cooking spray
Kosher Salt
Black Pepper
Garlic Powder
Instructions
Preheat oven to 350ºF. Spread the squash cubes on your baking sheet. Spray with Pam and season with salt, pepper, and garlic.
Bake for about 45 minutes or until fork tender. Before serving, drizzle with techina and sprinkle za'atar.
(Major lazy cook confession: I make my own dips almost every week, including techina. I haven't yet found a commercial one that I like nearly as much as my own. And in this recipe, it makes a real difference.)