This classic favorite cookie just got a whole lot easier. Make chocolate chip sticks now in minutes.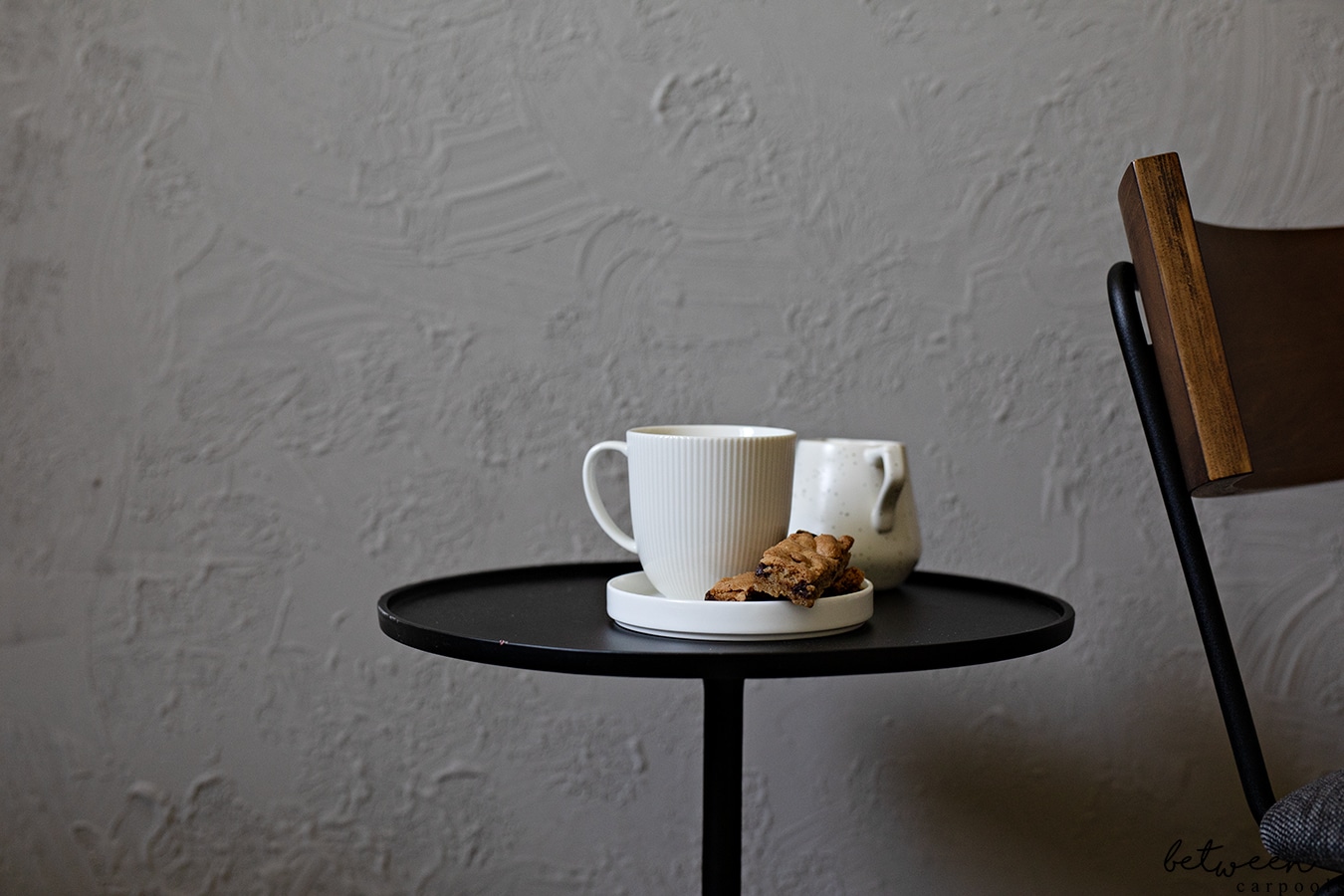 In the days before kosher cookbooks were gorgeous coffee table books, we cooked from those basic spiral cookbooks. And then The Kosher Palette started the chain that changed the kosher cookbook scene forever! (Fun fact: Susie Fishbein was one of its editors).
Perhaps one of the most popular recipes in that cookbook is the Chocolate Chip Sticks. Since that recipe has gone from friend to friend for years, we figured we could make it even simpler by dumping everything directly in a 9×13 inch pan and saving ourselves the step of forming it into logs (as the original recipe instructs). Some slight adaptations with flour and baking time and we present to you the 9×13 chocolate chip sticks.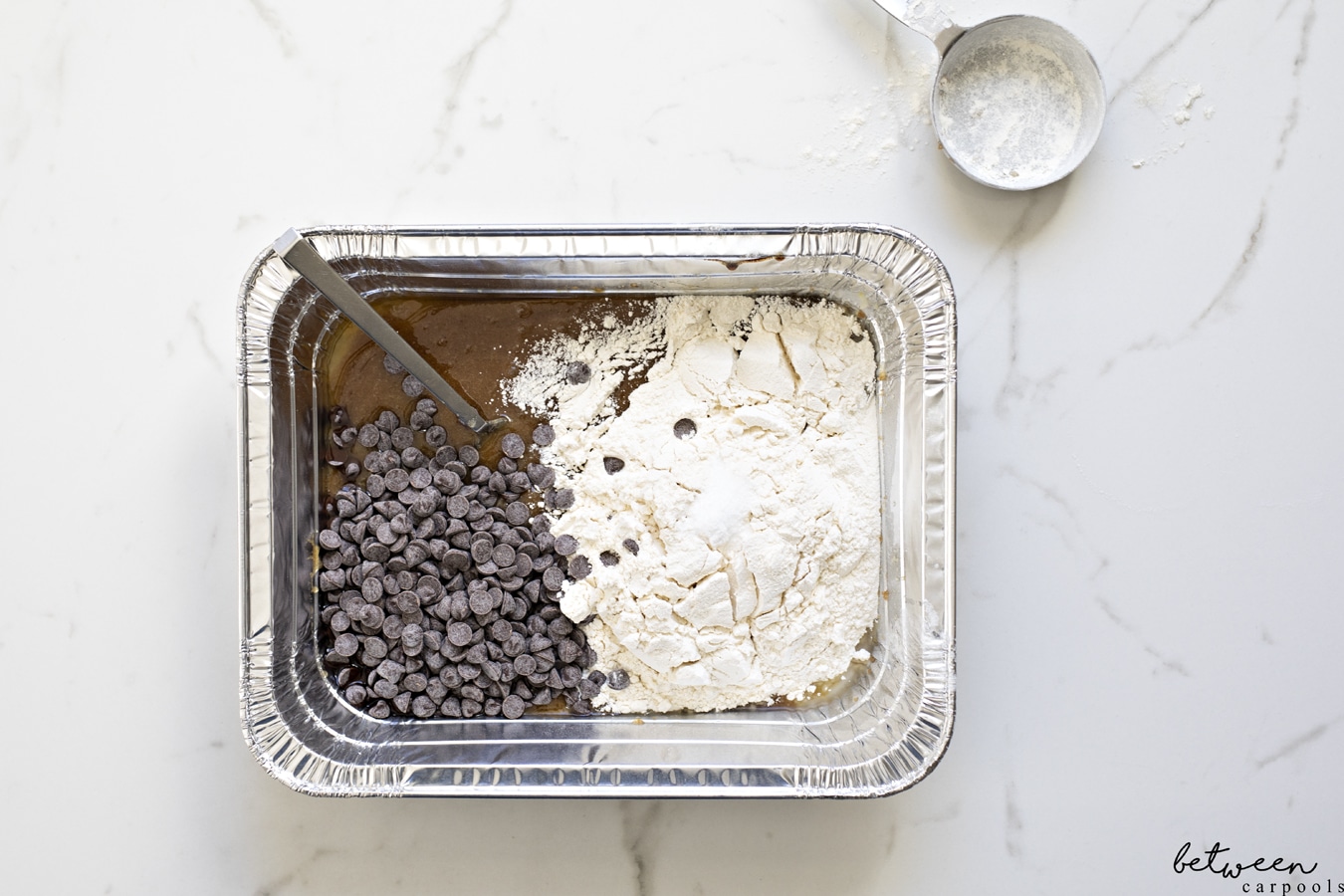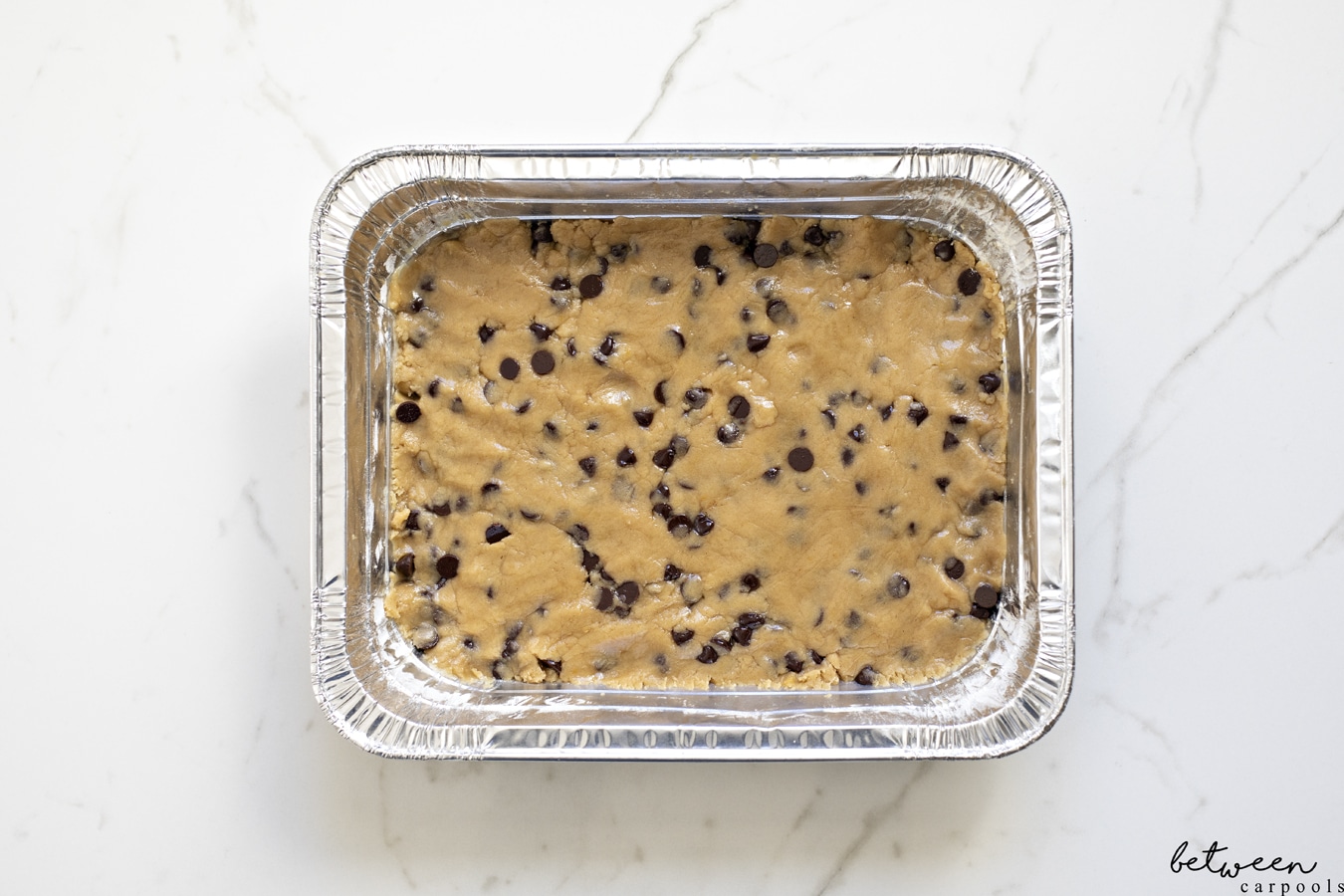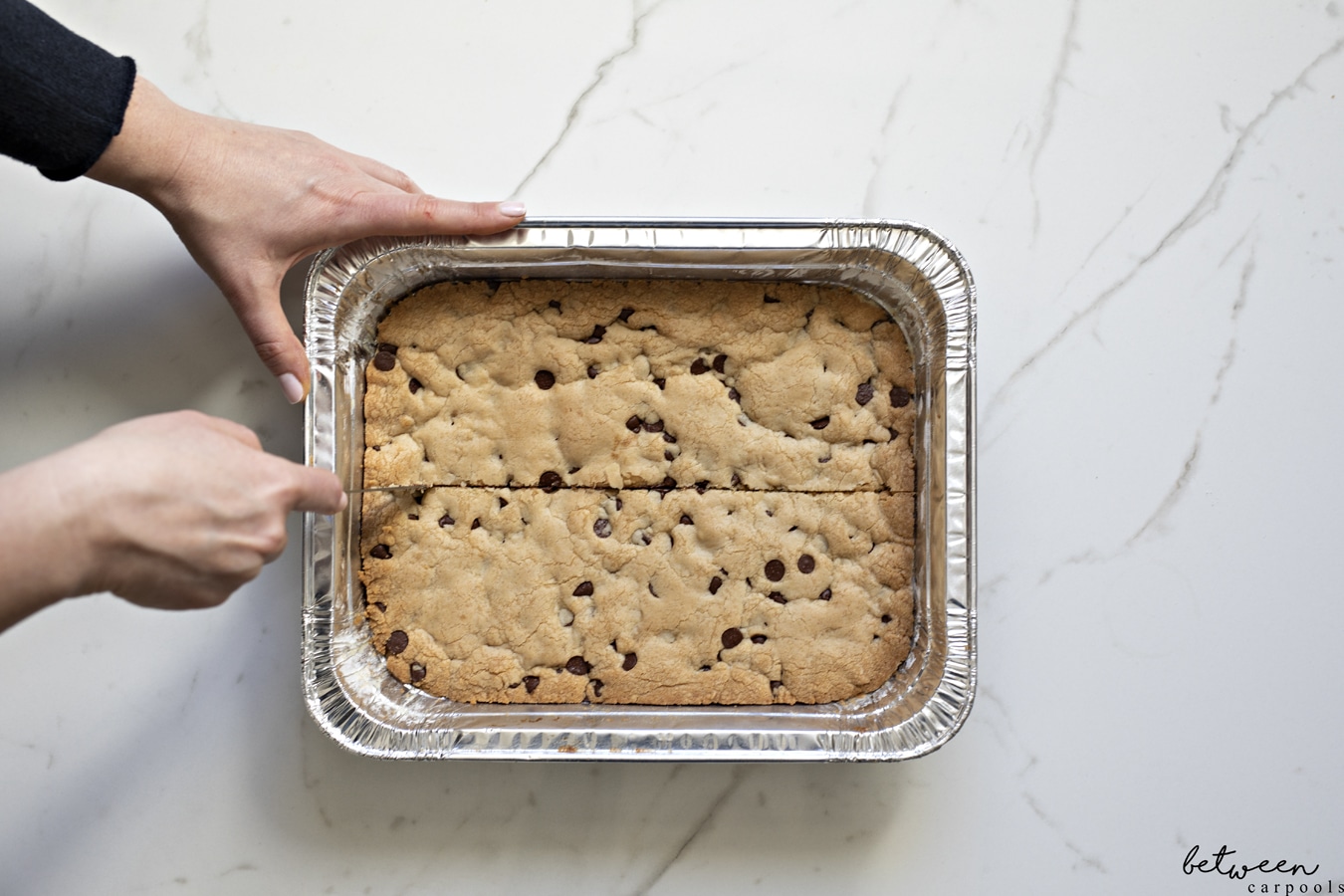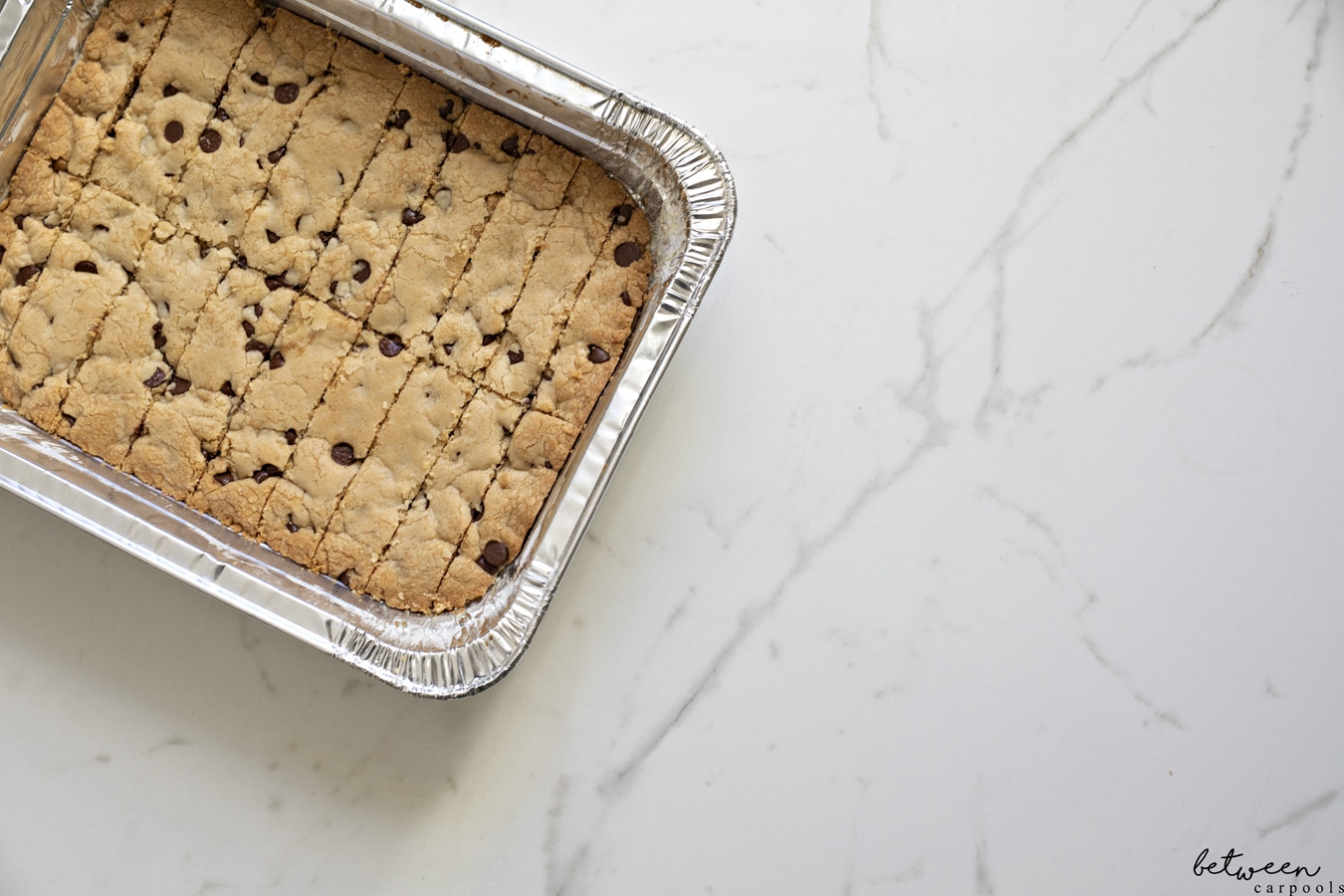 Chocolate Chip Sticks
Author:
Adapted from Kosher Palette Cookbook
Ingredients
½ cup sugar
½ cup brown sugar
1 egg
½ cup oil
1 teaspoon vanilla extract
½ teaspoon baking soda
1 ¼ cup flour
½ teaspoon salt
1 cup chocolate chips
Instructions
Preheat oven to 350⁰F.
Mix the sugars, egg, and oil directly in the 9x13 pan. Add remaining ingredients and mix together. We found it easiest to do this with a gloved hand.
Once mixed, press the dough into the pan. Bake for 25-30 minutes or until edges are crispy. Cut into 18 bars while still warm. Let cool completely before breaking into sticks.
These chocolate chip sticks are so versatile, you can really make them your own. A couple of our readers shared the variations they made:
*
Rivki Rabinowitz
swapped the sugar for coconut sugar and swapped half the oil for applesauce.
*
Chaya Shifra Sadoff
cut the sugar a bit by swapping the sugar for 1/2 cup turbinado sugar and 3 Tbsp coconut sugar. She used a chopped chocolate bar instead of chocolate chips.
*Sarah K.  made a trail mix version by adding different nuts, raisins, and Craisins to the mix in addition to chocolate chips.