A mother can bring calm to the chaos of mornings. Small interactions and reactions can change the way both we and our children start the day–for the better. Here is how.
It's times like now that we realize what a bracha it is that we have our own children safe in our homes with us. We know that we should be so appreciative and only loving and kind towards our children that we are so blessed to have. Yet, we are not perfect people and raising children is still quite difficult even when we are aware of this.
In the zechut of the safe return of all of the hostages including the children among them, we can find a manageable amount of time in our day to be very mindful and to do our very best to be calm and caring with our children. We can have mindful mornings.
Mornings are a challenge. On most mornings, I get five kids up and ready and packed up and out the door. But it is a finite amount of time…soon they are walking up the bus steps, or dropped off at the school door. In this amount of time is a way to find a manageable way to wake our children up with love, to serve them with patience, to dress them with care. It takes a lot of work on our part, but we can go into our mornings with intention and focus.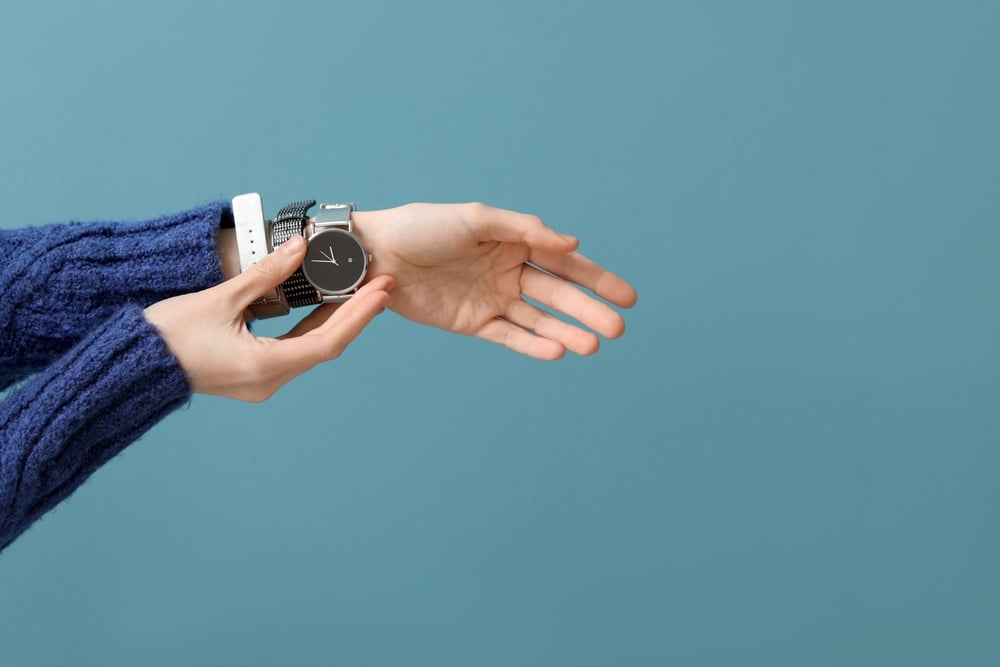 Things to Keep in Mind Before We Get Started:
Set ourselves up for success: One of the biggest indicators of a "bad" or "good" morning is not my children's sleep. It is my sleep. When I get enough sleep I can manage and handle anything. When I wake up tired, I take out way too much of my exhaustion on my kids. Some nights it is just not possible to get enough sleep. The next morning all you need to give yourself is grace. Make it through. But on a night when we are able to ensure we get enough sleep, we can use that morning the next day to have a mindful morning. Make efforts to ensure we get the sleep we need.
Manage expectations: Even if we set out to have a mindful morning, our kids most definitely are not! We need to manage our expectations on what we expect from our children. They may still wake up tired and be cranky and we all have some kids who are just not morning people. Expecting all of this will ensure we are not disappointed when we attempt a mindful morning.
It is about us not them: After managing our expectations we must keep in mind that having a mindful morning with our kids is about us and not them. We can not control the actions of others, even our children, all we can control is our reactions. Being mindful in the morning with our children is a huge exercise in self control and a mother dealing with children is one of the people with the most self-growth. Every step we take to remain calm and in control should fill us with pride.
With those things in mind here are some practical tips to have a mindful morning with the kids! (I must preface all of this by saying that my kids are not angels. I am an imperfect mother. We are all just doing our very best.)

Practical Tips to Achieve Mindful Mornings
Wake the kids with a smile, a kiss and a loving wake up. Let them start their morning feeling their mother's love from the second they open their eyes. Even if they are running late and should have woken up on their own ten minutes ago:)
Now is not the time to teach lessons–we need to get out the door. We want to do it in a way that minimizes tensions and fights. When a child insists you bring them their school uniform in bed, maybe now is not the best time to teach independence. It will benefit not only them but also us and our ability to move through the morning smoothly. After school when there is more time and everyone is wide awake is probably a better time to work on insisting a child do something for themself.
Give them choices and options – I have my share of dealing with toddlers that just will not cooperate. Trying to remain calm and rationalize with a toddler can feel like an exercise in futility. One of the things that helps us is to offer choices- "Would you like to get dressed upstairs or downstairs?", "Do you want to put your shoes on now or in two more minutes?" It helps the toddler to feel a little bit more in charge of their situation and can help a lot when they have some agency in the decisions.
Positive reinforcements – I would say positive reinforcements and even a little positive challenge. " Who is going to be my biggest helper and run down the stairs to breakfast so fast?" always gets my 4 and 6-year-old running down the stairs to exactly where I need them to be. Making a huge stink and clapping and praising the toddler who finally decided to put on her shoes. The kids really respond to this when we are able to keep ourselves from our instinct to critique and criticize.
Use sweet names. Being mindful to use terms of endearment for the kids in the midst of the busy morning can help mold every statement we say into one with love. Calling them sweetie and cutie-pie, or whatever sweet names roll off our tongue will ensure they feel our love throughout the things that need to happen to get out the door.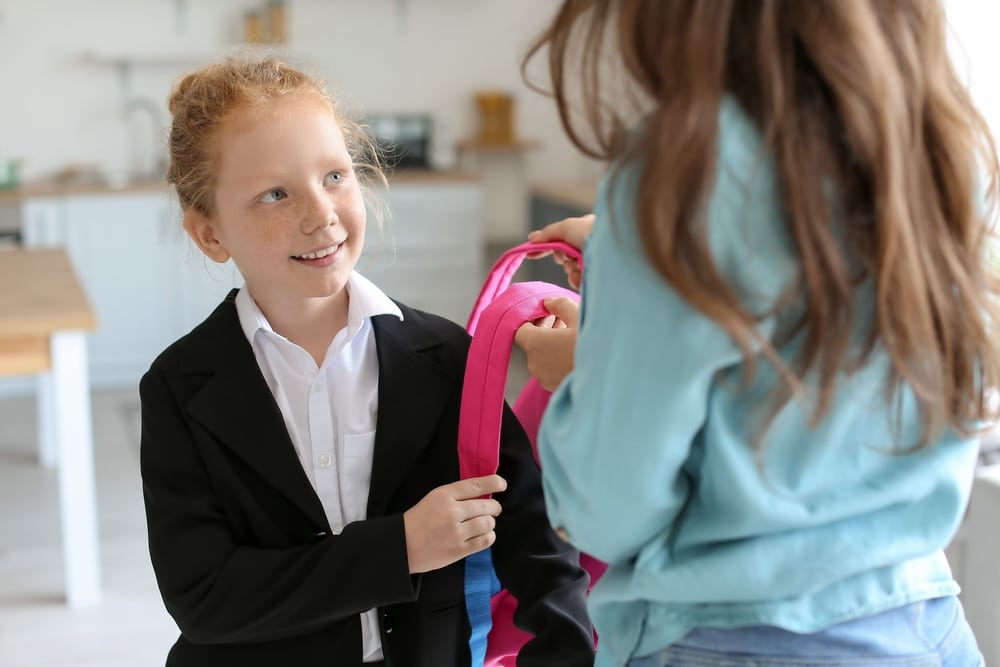 Add some music. The minute we walk downstairs I ask Alexa to play something. It can be jewish music or dance music. Whatever works for you, having music playing can create a much happier morning than one without.
Take a deep breath. Despite our best intentions there can still be a lot of issues in our mornings with our kids. They will still fight with each other even with Shwekey playing in the background 🙂 Take a deep breath and tell yourself it is normal and it is OK. Your house is not the only one where siblings fight. Deal with those issues with calm and resolve and we will be mindful even in the midst of conflict.
It's not about you. When a child comes downstairs and is rude to you and speaks in an unkind way towards you it can be a sign of something deeper. Of course they need to be reminded to speak nicely and respectfully but we also may need to be reminded that they are dealing with something. They may be nervous about their test. They may have just struggled tying their shoes. Many of their frustrations, anxieties, and worries can be placed on us. We are their safe spaces and they can seem to be the most rude to the ones they love the most. It is helpful to remind ourselves that it is about them and not us.
Keep calm and carry on. One of the biggest parts of having a mindful morning with my five kids is literally just about keeping calm. If I am calm in the storm of a harried morning it keeps it from being a hurricane. I have gotten to the point where I enjoy the challenge and in a weird way enjoy being tested to be mindful of keeping calm with the kids. The feeling of growth and self-pride after being tested is like no other. Be calm and be proud!
Pat yourself on the back. On that note, whatever the efforts you took and whichever ones you were successful, give yourself a huge pat on the back. Don't pay attention to the five minutes where you lost control when your son insisted his socks were pulled up too high past his ankle. Focus on the 30 other minutes that you maintained control of yourself.
Leave it and let go. If you had some struggles in the morning and some moments that even if you were in control and calm but they still just felt hard, leave them and let go. Even while being mindful, there will be hard moments. Drop the kids at school and don't hold it with you. You are your own person and deserve to have the day you desire. You can be in a car of kids literally pushing each other in the backseat but then drop them off and go smile at the cashier in the market because they may have been fighting and that is upsetting but you are happy and ready to have a great day.
We are so beyond blessed to be mothers.
FOR EXCLUSIVE CONTENT AND A PEEK BEHIND THE SCENES, MAKE SURE TO JOIN OUR WHATSAPP STATUS HERE. JOIN OUR WHATSAPP GROUP AND WE'LL LET YOU KNOW WHEN A NEW POST IS UP!