Do you or your child find it hard to get into laced shoes? 
I'm really not a fan of shoes with shoelaces. I'll always choose velcro straps or slip-on shoes instead of laces when shopping for my kids. Over the years, I regretted every time I bought my children shoes with laces. A few weeks in, the laces are constantly untied and I'm always praying they shouldn't hurt themselves tripping over them. 
Last year's post on how to replace shoe laces with elastics was a game changer for my 7 year old that decided he must have laces sneakers. A few weeks after we got them, I switched the laces over to elastics and I had a calmer summer!
But what if you want to keep your laces?
This past fall, I went to get my daughter her first pair of shoes. If you are looking for boys' shoes with velcro, you've got lots of options. But for girls? There are not that many. That's especially so when you're really concerned about a perfect fit for that first pair. I chose a pair with laces and figured I'll be the one closing her shoes regardless.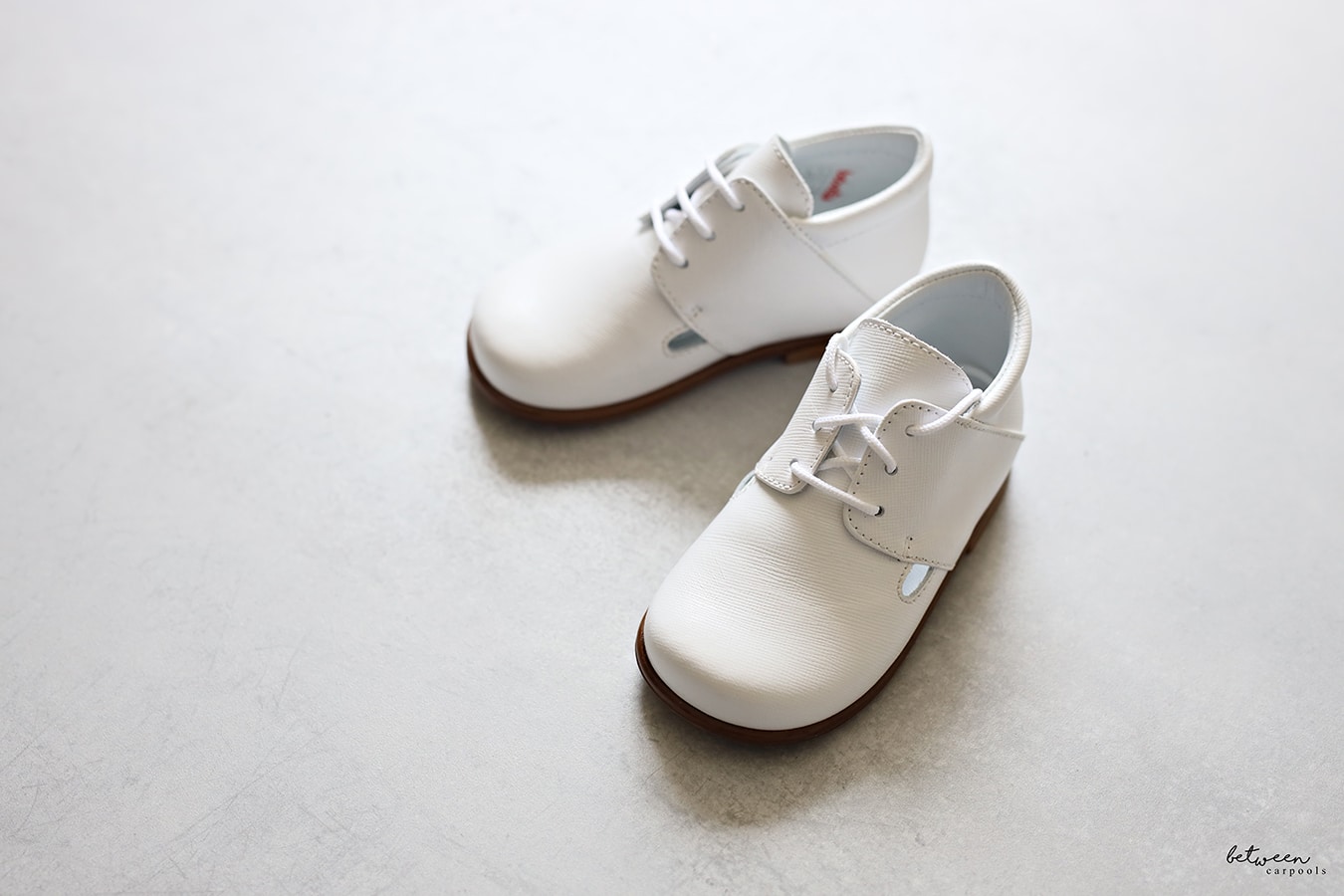 While in the store, I noticed that Leah Friedman of Teschers Shoes opened a new box of shoes and promptly undid the laces. When I asked her why, she showed me that shoe companies place the laces in the shoe in a way that makes the shoe look more fashionable. But it's harder to get the foot in that way.
This is particularly true for those with a high instep. If you or your child find it hard to get their foot into laced shoes, the solution can be as simply as redoing the laces.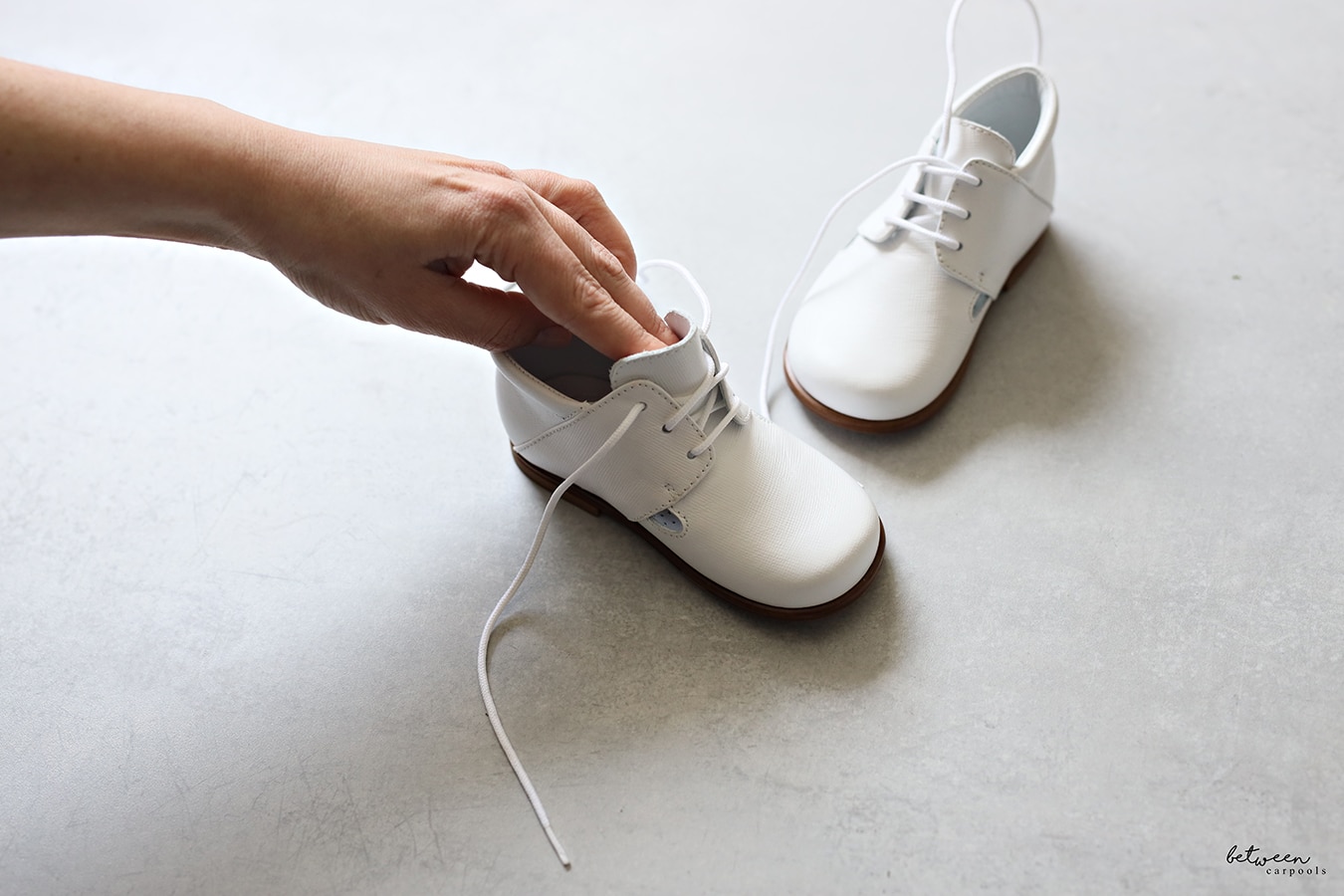 By tying the shoelaces this way instead, the shoe easily opens to let the foot in.
Criss Cross Lacing
Begin straight across on the outside and in through the bottom eyelets.

At each eyelet pair, cross the ends and feed under the sides & out through the next higher set of eyelets.
All pairs in this post have factory lacing on the right shoe and the easier lacing on the left shoe.