Whether you tend to your home yourself, employ outside help, or actually do both , (ya know, micro-manage every last move of your household members AND housekeeper, following THIS CLOSELY behind them, picking up imaginary lint off the floor and color coding it), a well kept home is grounding, good for the mood, the soul, the energy of the household.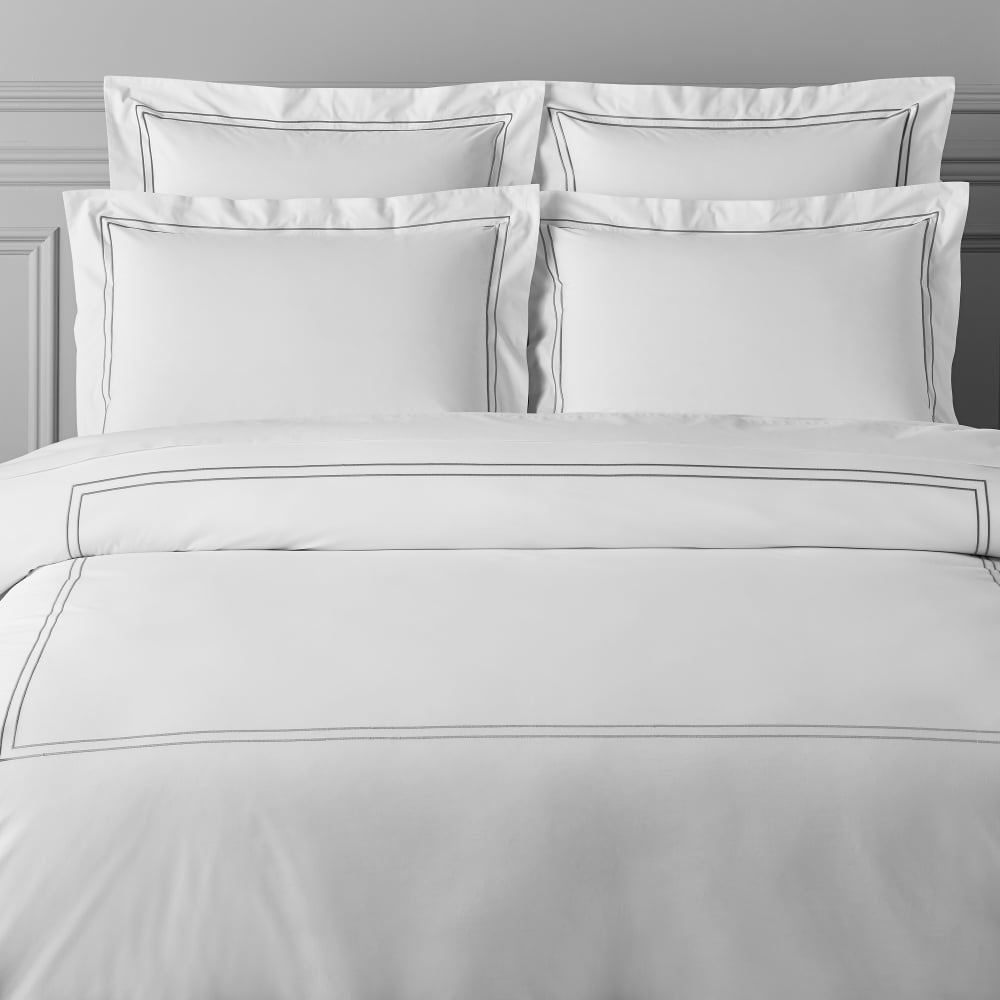 To me, a beautifully made bed is the essence of it all.
And whether you prefer military style "hospital corners", or a more casual "untucked" approach, absolutely NO ONE wants to iron their bed sheets daily……while EVERYONE loves a crease-free, crisp and fresh bed.
SO WHAT TO DO?
Enter the mystical magical potion – ZEE WATER! (said with a French accent for added drama.)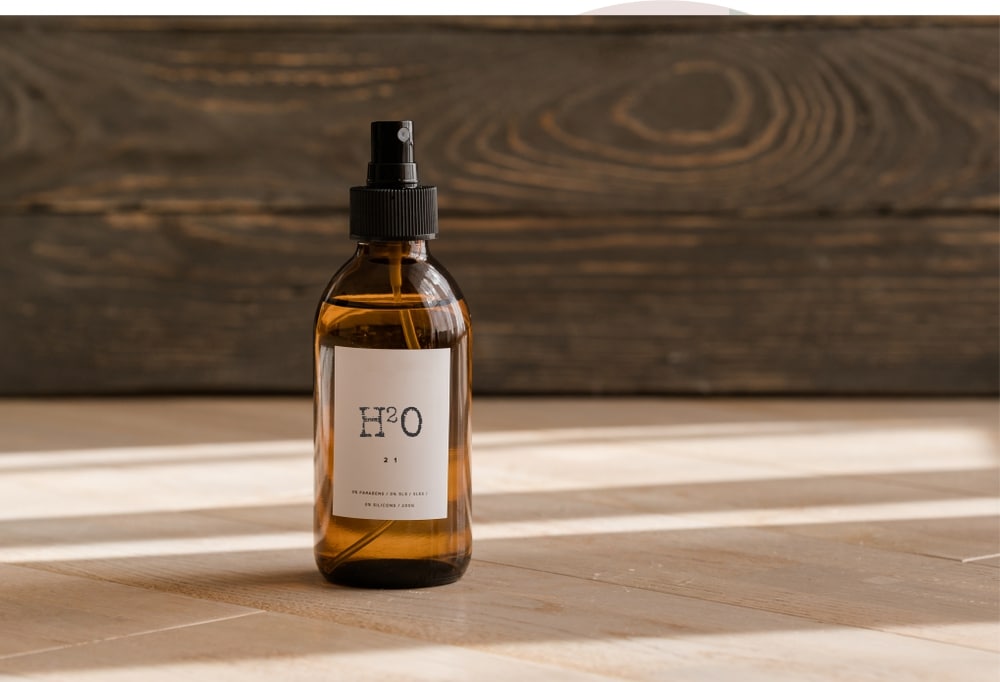 A spritz bottle of water, scented or un , is THE answer (….to the question you may or may have not actually asked.) It will not only cease the crease, tinkle the wrinkle, smooth the blues of the rumpled sheets, it is actually "Botox for the Bed! "
So how does one achieve this impeccable look on their beds? Listen up.
STEP ONE
Remove the duvet blanket and pillows off the bed and shake out the bottom sheet, ridding it of the cooties. Tuck it back tightly under the mattress.
STEP TWO
Spread the duvet/blanket/quilt over the bed, making sure there is equal amount of "drop" on both sides. (You can run back and forth to both sides of the bed like a loon to gauge it and consider that your morning cardio.)
STEP THREE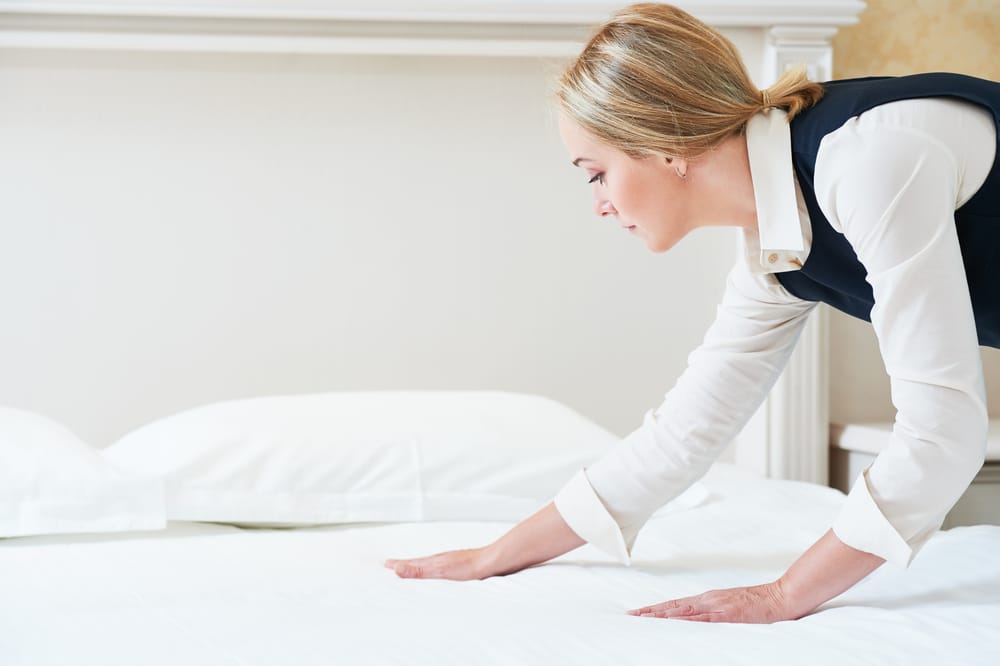 Spray the bed, and "plancha con tu manos" (-a very important phrase translating to "iron with your hands") Smooth out the creases as you spray. SPRAY, SMOOTH, SPRAY, SMOOTH. Do not worry if the deep creases don't disappear initially, they will succcumb eventually.
STEP FOUR (for the "HOSPITAL CORNERS" types )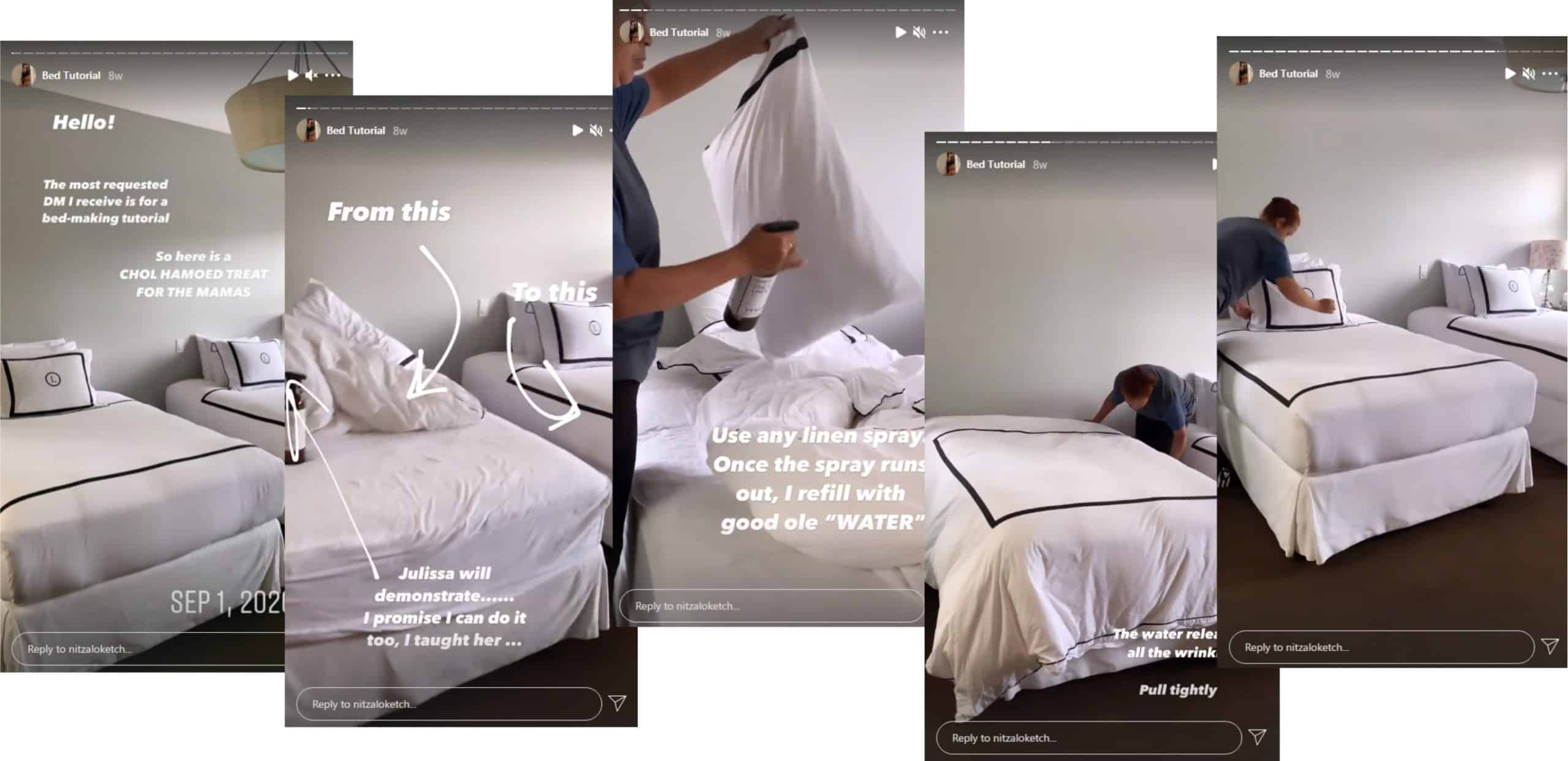 Watch my tutorial (saved in highlights on Instagram) on how to tuck bed sheets properly and easily and create an absolute masterpiece of a bed!
STEP FOUR (for the remainder of the population)
Fluff up pillows, spray them, shake them out, and gently place on the bed so as not to muss up your hard work. Smooth out pillows as well.
A word to the wise – don't drench – lightly mist!
Also, I purchase pretty linen spray to use for this method and simply refill it with tap water once it's empty. The previous scent lingers…
Also, under no circumstance allow anyone to sit on your bed. THAT IS A NO-NO!
Also, stand back once you're done and admire your work. It's therapeutic AND meditative, you bed'cha!