We know you love all this one-pan stuff! Now you can make your cake and avoid washing any bowls… on Pesach too! Everyone loves these chocolate chip squares.
Pesach cakes seem like they take forever to make. Separate the eggs, beat the whites, wash… beat the yolks, wash… Lots of separating and washing.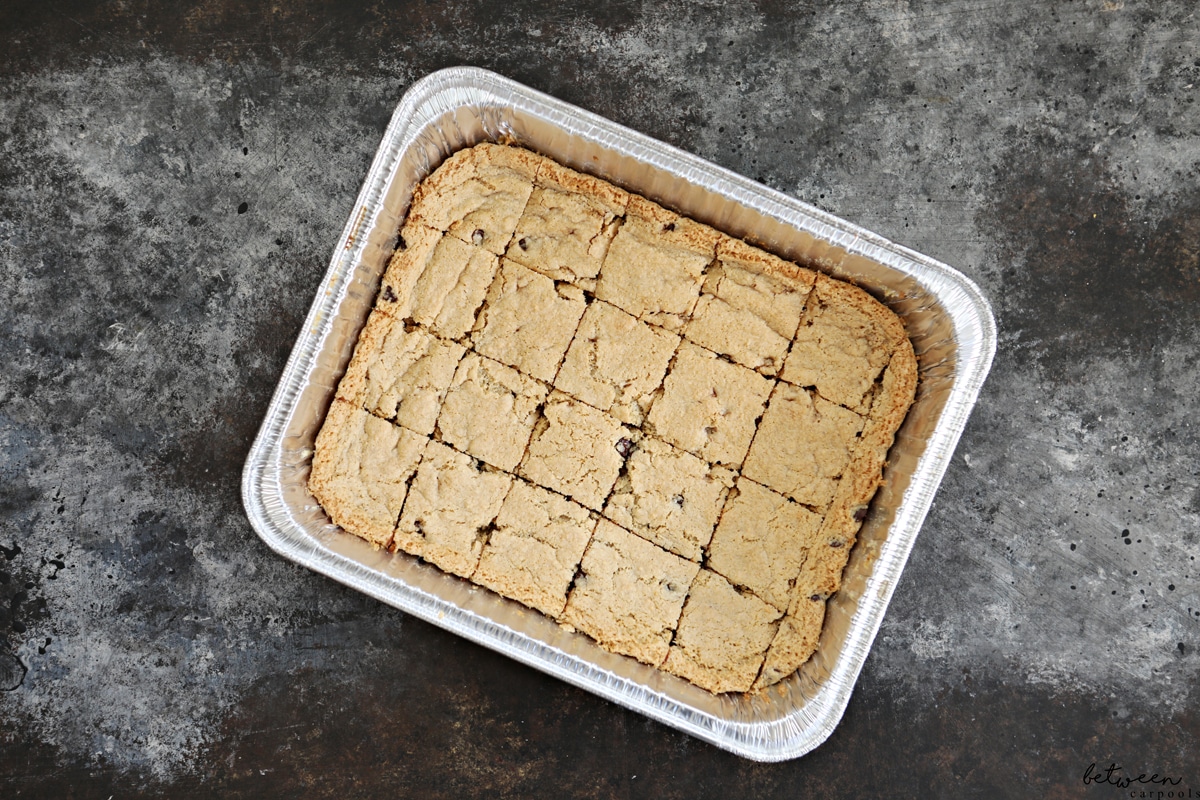 At our past photoshoot, we were discussing, why couldn't we have a recipe as simple and easy as our no-mixer oatmeal squares?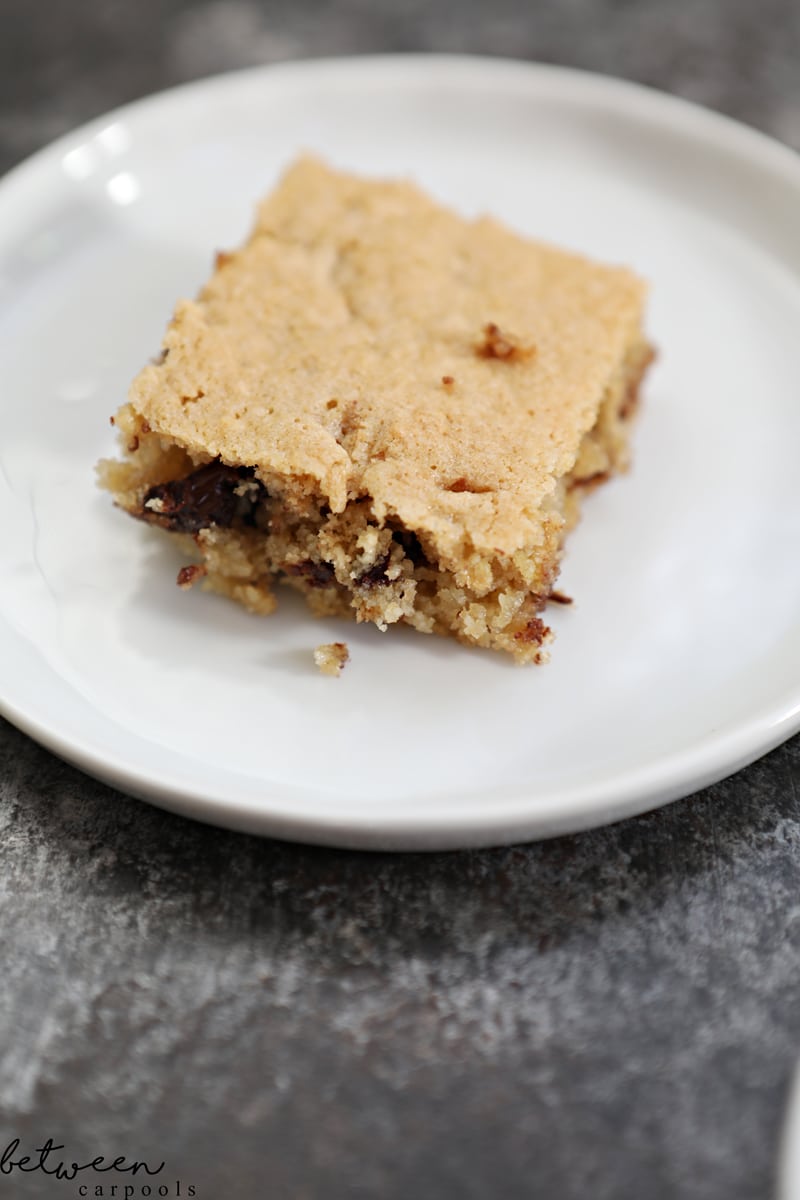 We could!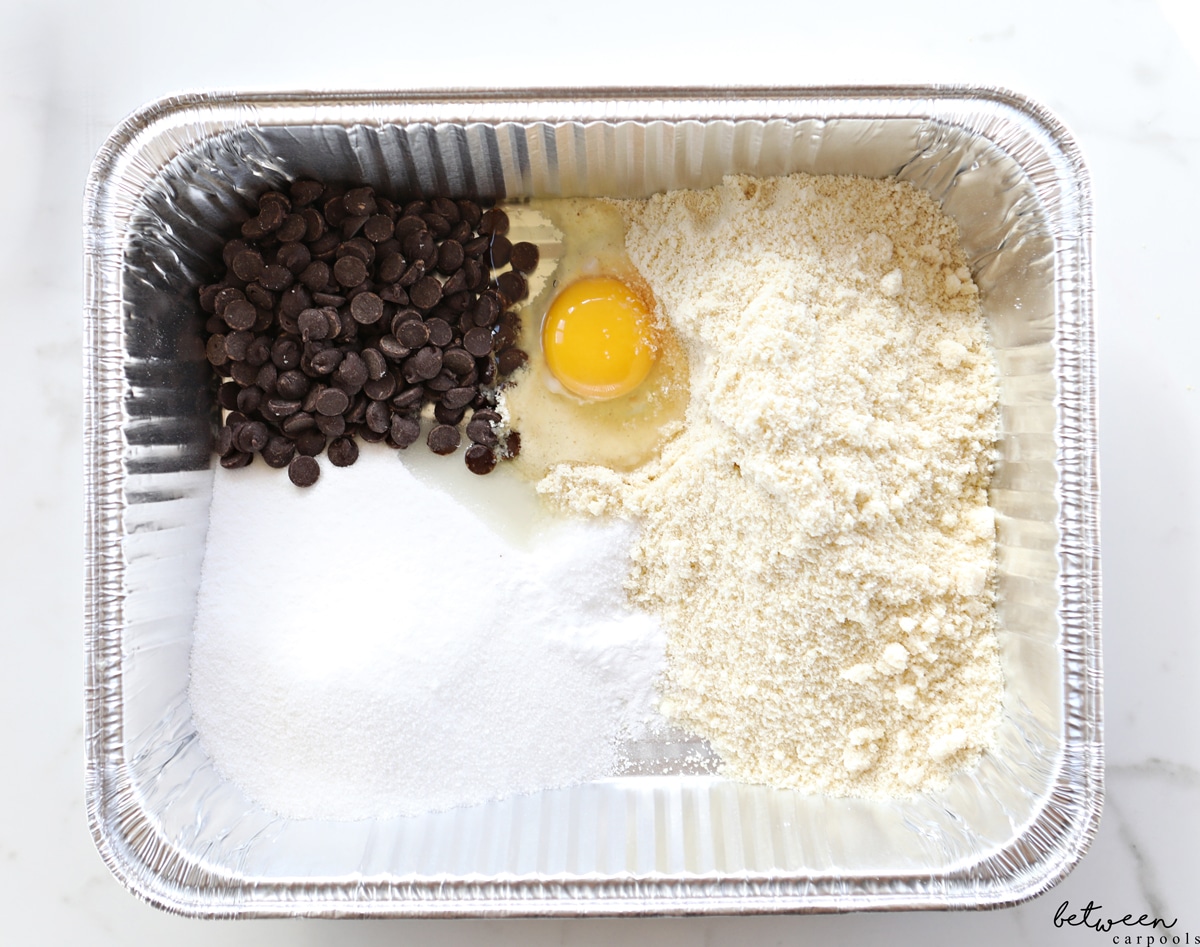 Combine all dry ingredients using a fork in a 9 x 13-inch pan. Add the wet ingredients and mix.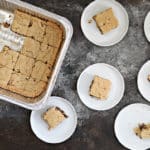 Print Recipe
No Mixer Chocolate Chip Squares
Ingredients
1

cup

sugar

2¼

cups

almond flour

1

cup

chocolate chips

(or equivalent chopped chocolate)

½

tsp

salt

½

tsp

baking powder

2

eggs

½

cup

oil
Instructions
Combine all dry ingredients using a fork in a 9 x 13-inch pan (disposable is fine, see photo!). Add the wet ingredients and mix.

Bake for 25-35 minutes or until set. Let cool for 10 minutes. Cut into bars. Let cool fully.
UPDATE: So many people have made these chocolate chip bars, that we can now tell you all about the successful variations that they've tried:
One BCP reader used pecans, macadamia nuts, chopped chocolate, and raisins instead of chocolate chips. Yum!
Another BCP readers used ground almonds instead of almond flour and it also worked fine.
To make it a little healthier, one BCP reader used coconut sugar instead of sugar, as a straight out swap.
One BCP reader made this into a brownie version! Add 1/4 cup cocoa and 1 tablespoon vanilla sugar.
One BCP reader left out the baking powder and still had success. Another subbed with 1/2 the quantity of baking soda. All good.
Some are planning to serve these warm for dessert! Underbake and warm up, and serve with ice cream, hot chocolate sauce, and candied nuts.
Some BCP readers who have children with egg allergies substituted the eggs with 4 ounces applesauce.
One substituted half the almond flour with coconut flour and swapped the eggs for applesauce (and used a little less sugar since applesauce is sweet)…and still delicious! This recipe is so versatile!
Disclaimer: While 9×13 pans are a great convenient option, all of the recipes featured in this series can also be made in a non-disposable (i.e. glass, ceramic, or metal) baking pan (cooking/baking times may be a little shorter).