No need to visit the arcade. You can have laser tag fun in your own home.
What kind of birthday party do you make for a boy who is not into sports?
My 9-year-old son had never had a birthday party for friends before. Since he has a twin sister, it's just been easier to have family parties over the years. He's been attending birthday parties pretty regularly, though, so I decided to treat him to his own party this year.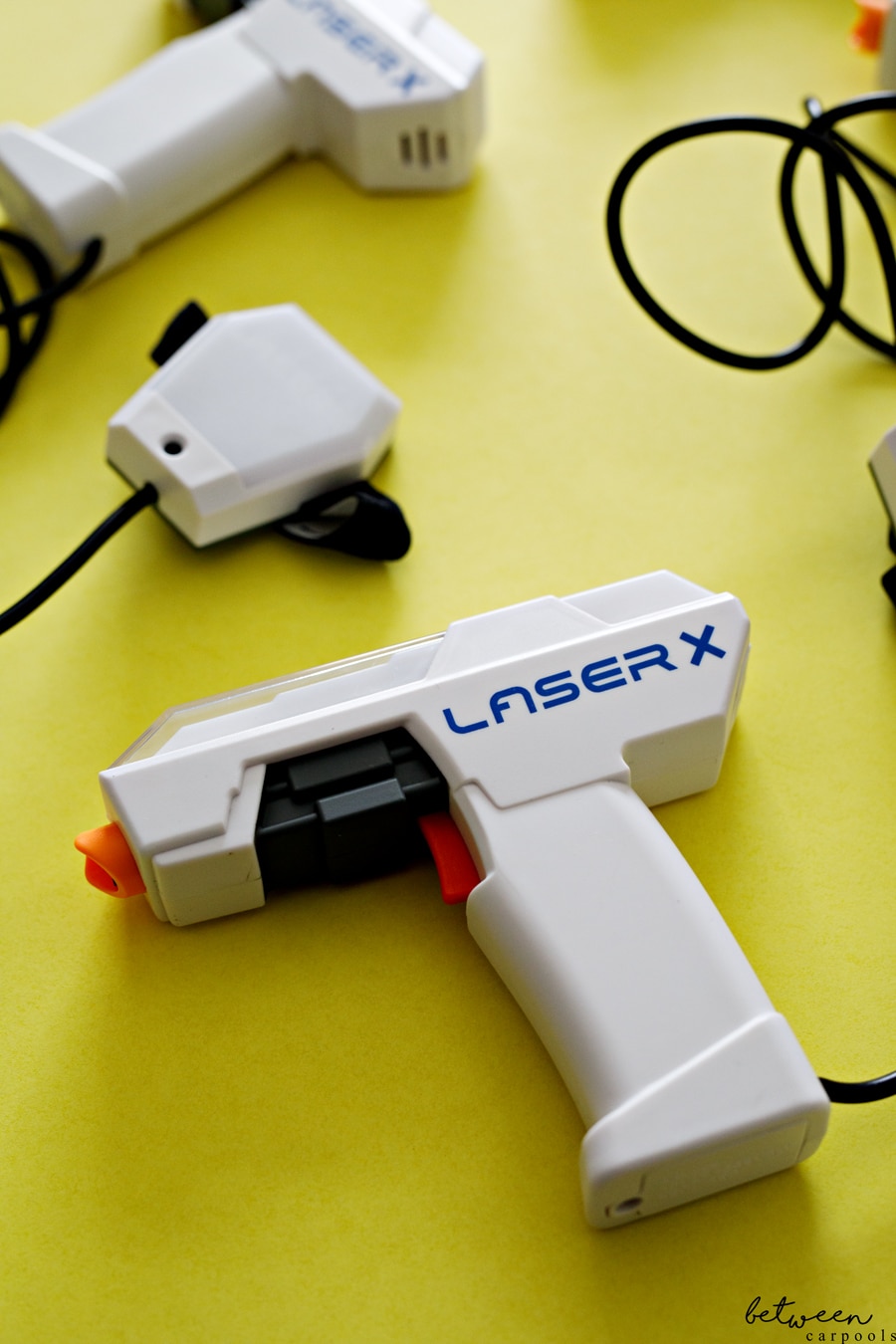 The challenges: 
1 – I don't enjoy executing complicated themes and intricate details. 
2 – The boys would range between ages 6 and 9, and I had to entertain them all. 
3 – The best day to have the party was just a week after my eldest son's bar mitzvah. This didn't leave me much time to plan. 
So I needed easy and fun. The party ended up being wildly successful, and I was able to pull it off quickly and easily. This party is much more fun in the dark, so a winter motzei Shabbos was perfect. When inviting the boys I told the mothers to send along a warm jacket as one of the activities would be outdoors.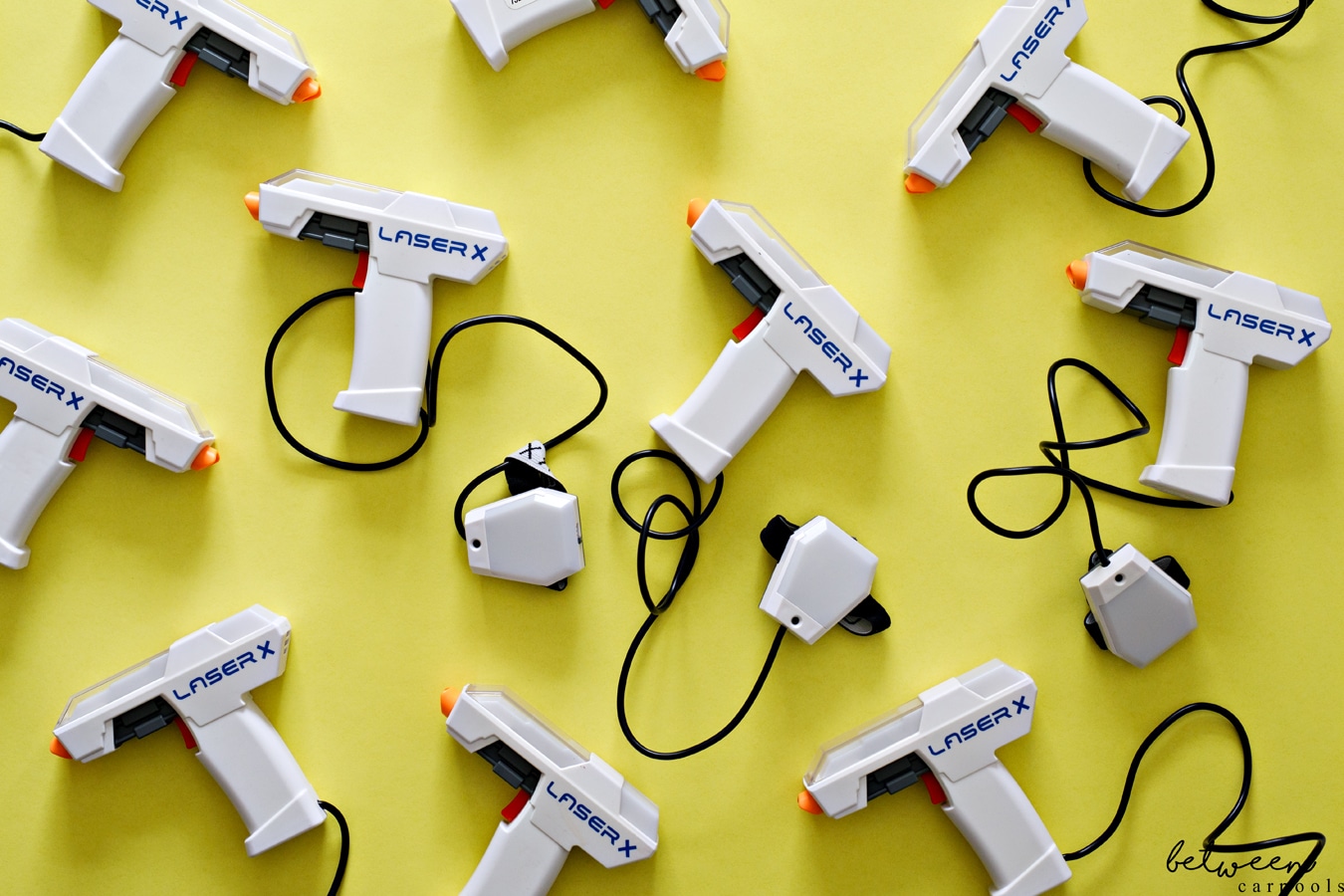 For my son's birthday present, I purchased this laser tag set on sale at Target. I bought enough for everyone at the party (10 boys). I gift-wrapped the box and had it in the center of the table to be opened first. 
I also purchased this pack of flashlights that would be used during their outdoor game, and double as their party favor. Every boy loves flashlights and these fit the bill at a great price. (You'll need lots of AAA batteries for the laser tag, so stock up!!)
The table was set in a blue "theme" with everything purchased from the dollar store. Once the present was opened (with lots of oohs and aahs from the boys!), I started a game of laser tag capture the flag. Each team got 30 seconds to hide their "flag," and then both teams had a minute or so to discuss strategy. A team could win by finding the other team's flag or if everyone on the opposing team was out. Once a person was out they waited on the porch steps until the next round. Rounds were short so nobody felt sidelined if they got out quickly. The boys had a blast and they were getting exercise and fresh air, both in short supply in the winter. Although the capture the flag was a fun game, it wasn't even necessary, as the regular laser tag game is fun on its own. 
Between rounds, we served freshly made hot cocoa and popcorn. The kids were hot from running around and chose to eat on the porch. 
Once the boys came inside we had fresh pizza and we decorated cupcakes – boy style. I provided 4 bright colors of frosting. Decorations included Wilton eyeballs, mustaches, and various other fun candy I bought at the local candy shop. I challenged them to come up with the most creative cupcakes, and there were some really fun designs. They took their cupcakes and flashlights home with them. I received great feedback, and the party was equally fun for the 6-year-olds as the 9-year-olds. 
Since the night of the party, the laser tag game has been a huge hit and gets used all the time. Children as young as 3 and as old as 13, boys and girls, have been enjoying it. We plan on bringing them along to our Chanukah party, and I can imagine the hilarity when the teens give it a shot.