Shrink wrap is super practical plus gives a professional look to your mishloach manos. And it's so easy to do!
I first learned how easy it is to shrink wrap a few years ago when hanging around my BCP friends. I couldn't believe how easy it was! Shrink-wrapping gives that finished, professional look to a package. Plus, it's super practical and will keep the contents of your package from floating around.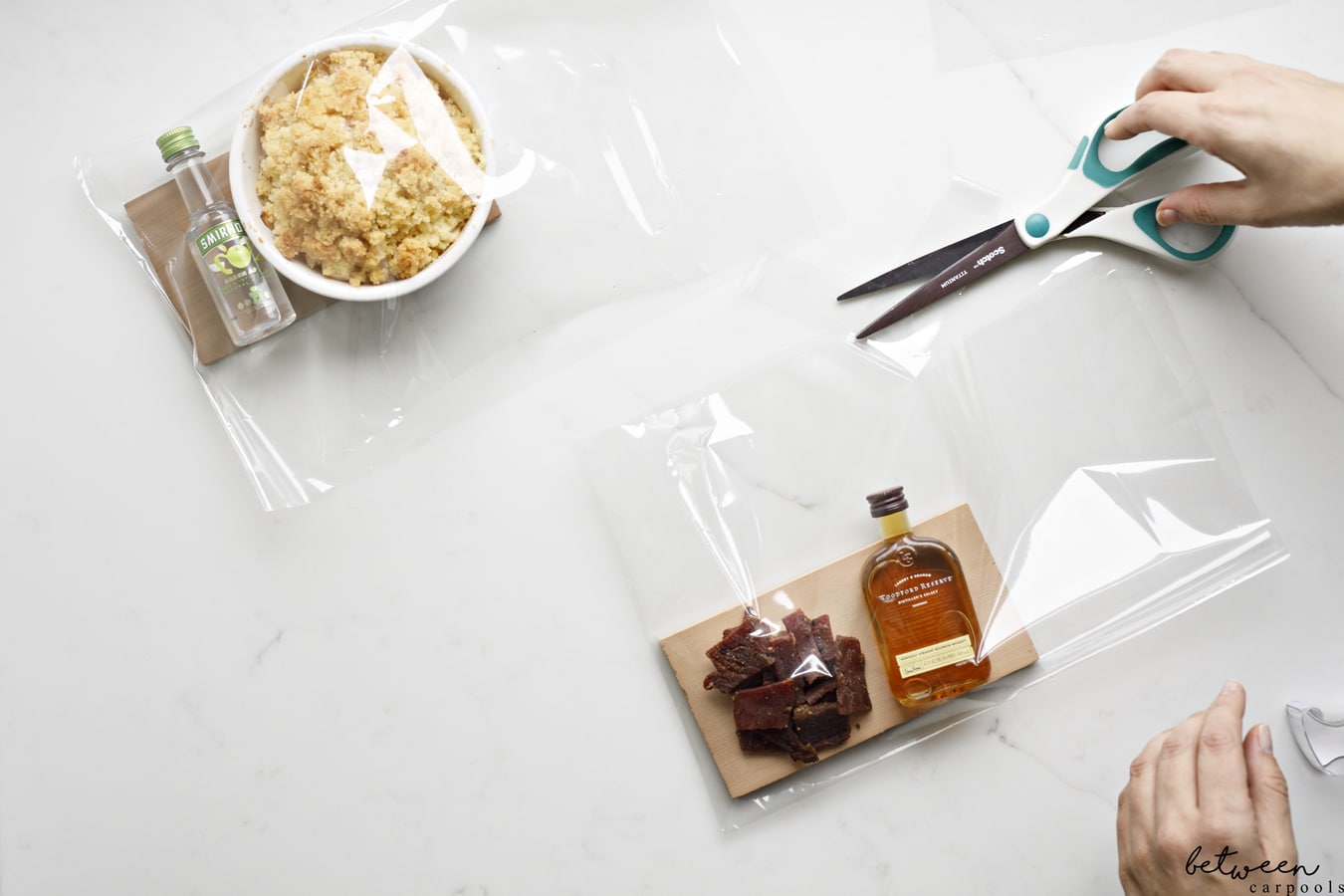 Just place your items inside the shrink wrap bag. A simple piece of wood or cutting board from the dollar store are great options as a base for your shrink-wrapped package (I once used a piece of chalkboard that I had cut into 6×12-inch pieces at Home Depot).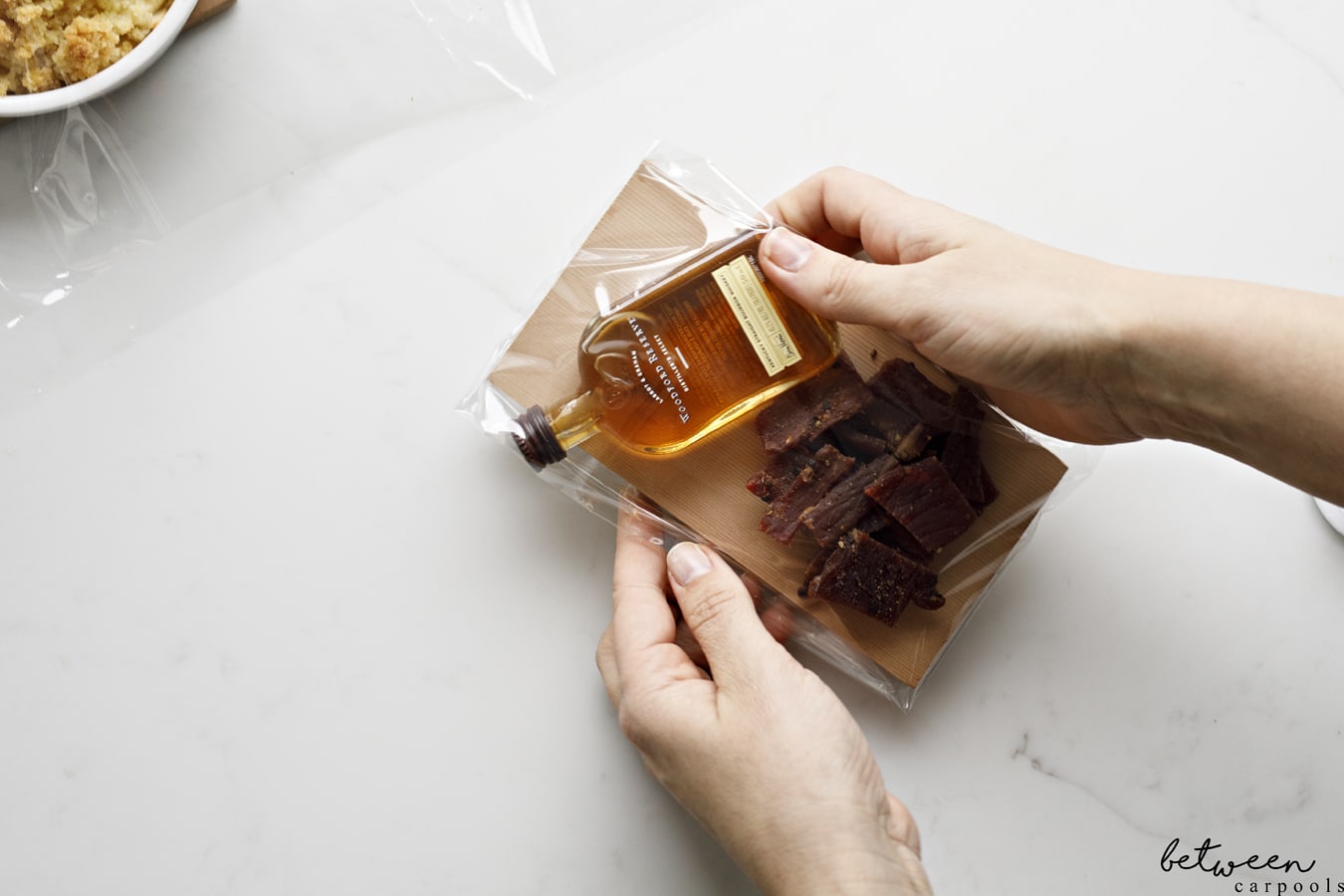 Fold the extra plastic under your packaging and tape closed. You can trim the end of the bag first if there's a ton of extra.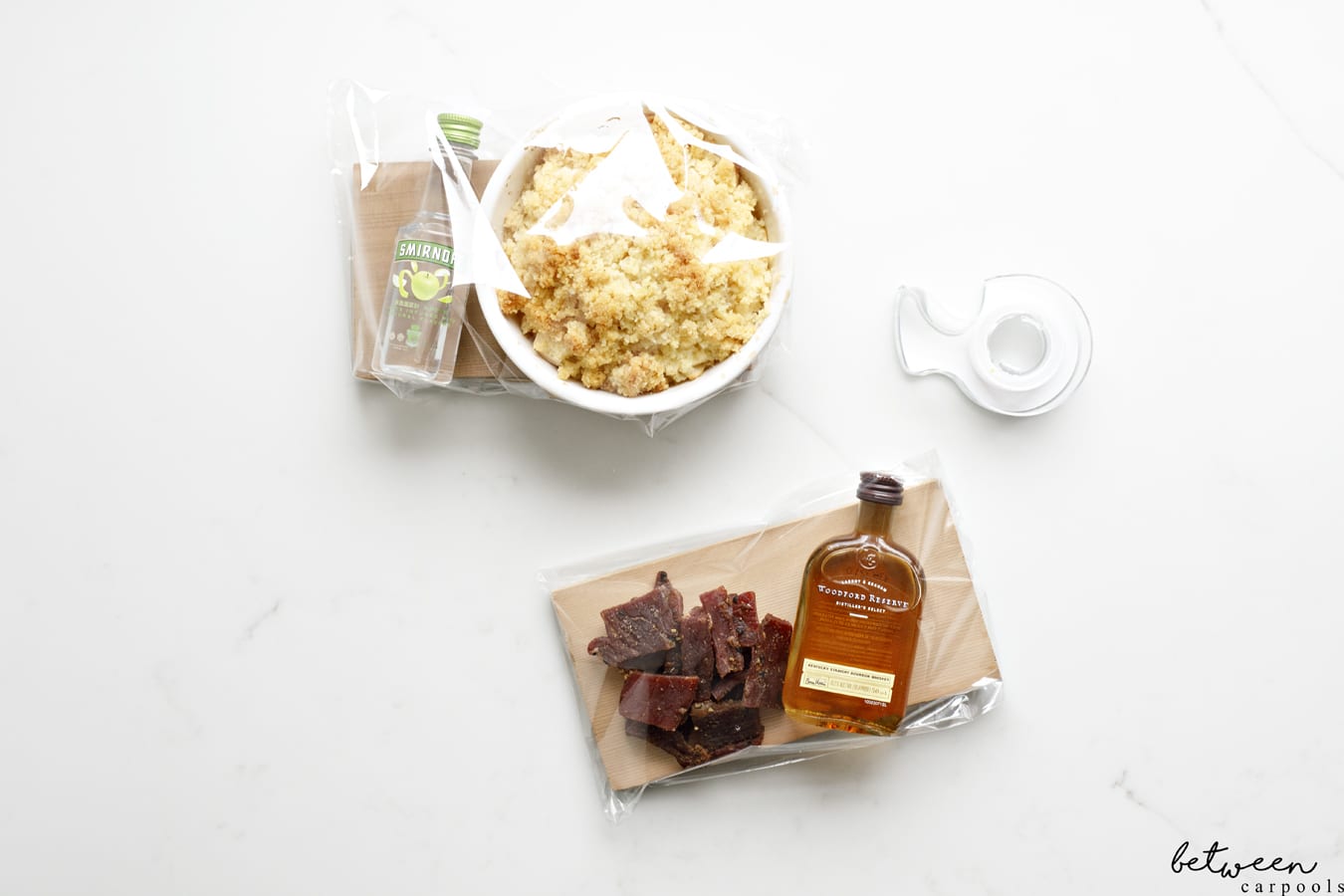 Then, just turn on your blower and blow your packaging! The shrink wrap will shrink around the contents.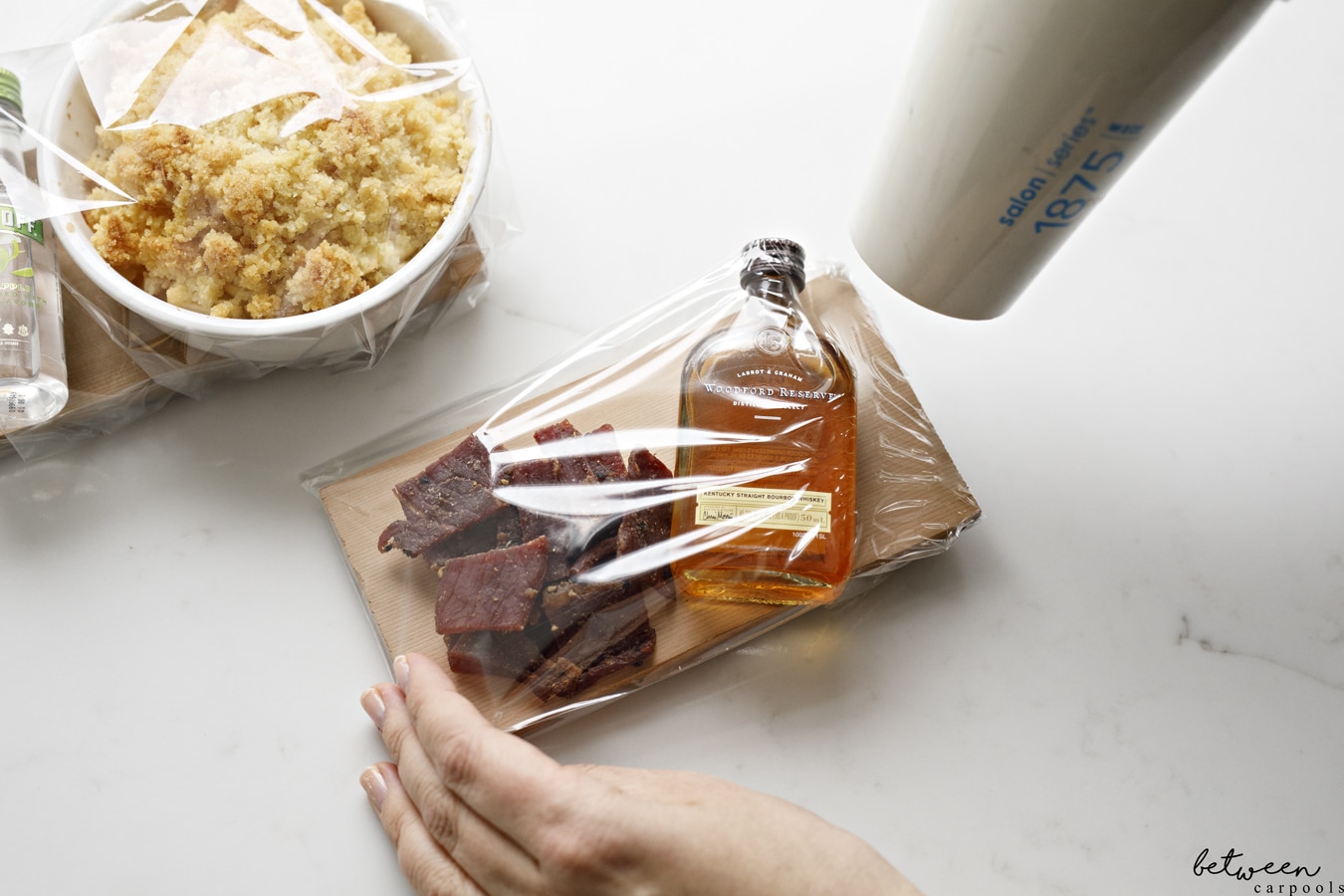 How great does that look?
Here are some shrink wrap bags in popular sizes. Choose a size that is larger than your packaging to accommodate your contents as well.