We don't use them every week, and they tend to get dusty while sitting on a top shelf. So, I used a tip I learned from BCP!
A few years ago, Renee Muller shared 2 posts with similar tips on keeping glass clean. One was a clever way to avoid that pesky bottom-of-the-vase dust and the second similar post covered how to ensure your have clean stemware, every time. Both posts advised to cover the vases and glasses with saran wrap or plastic wrap so that the glass doesn't get dusty. 
Since the BCP team members are first and foremost BCP fans, I started using the hacks for large items I don't use often. How convenient it was to be able to have a clean dust-free vase after not using it for 3 months!
But then, I noticed that I have lots of little glasses/ramekins /jars that don't get used weekly, and were getting dusty while sitting on a top shelf.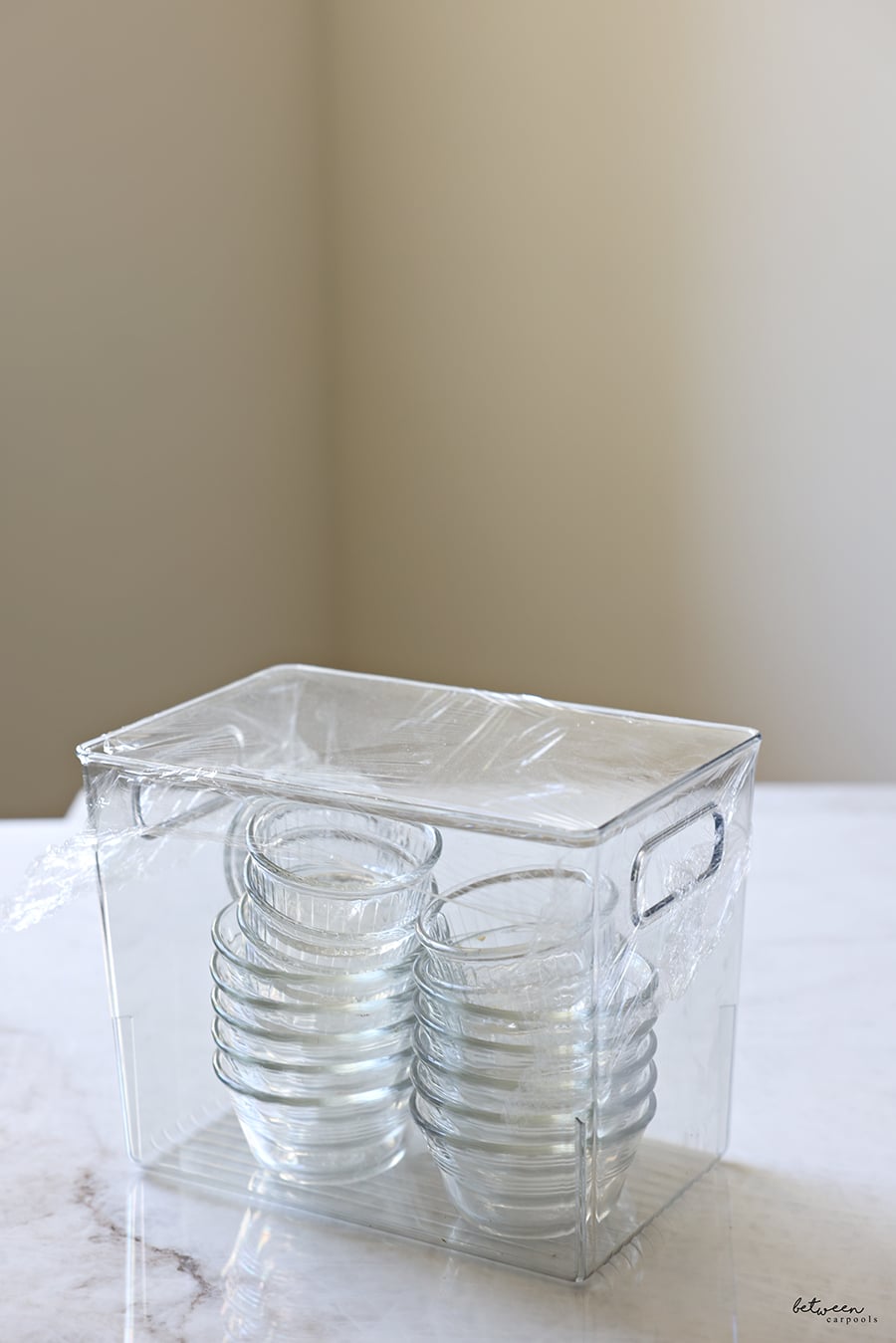 Remembering that plastic wrap tip, I placed all the glasses into a plastic container and with one sheet of saran wrap on top, it solved my problem. Now apple crumbles can be made quickly without worrying that the ramekins are dusty or dirty after sitting around.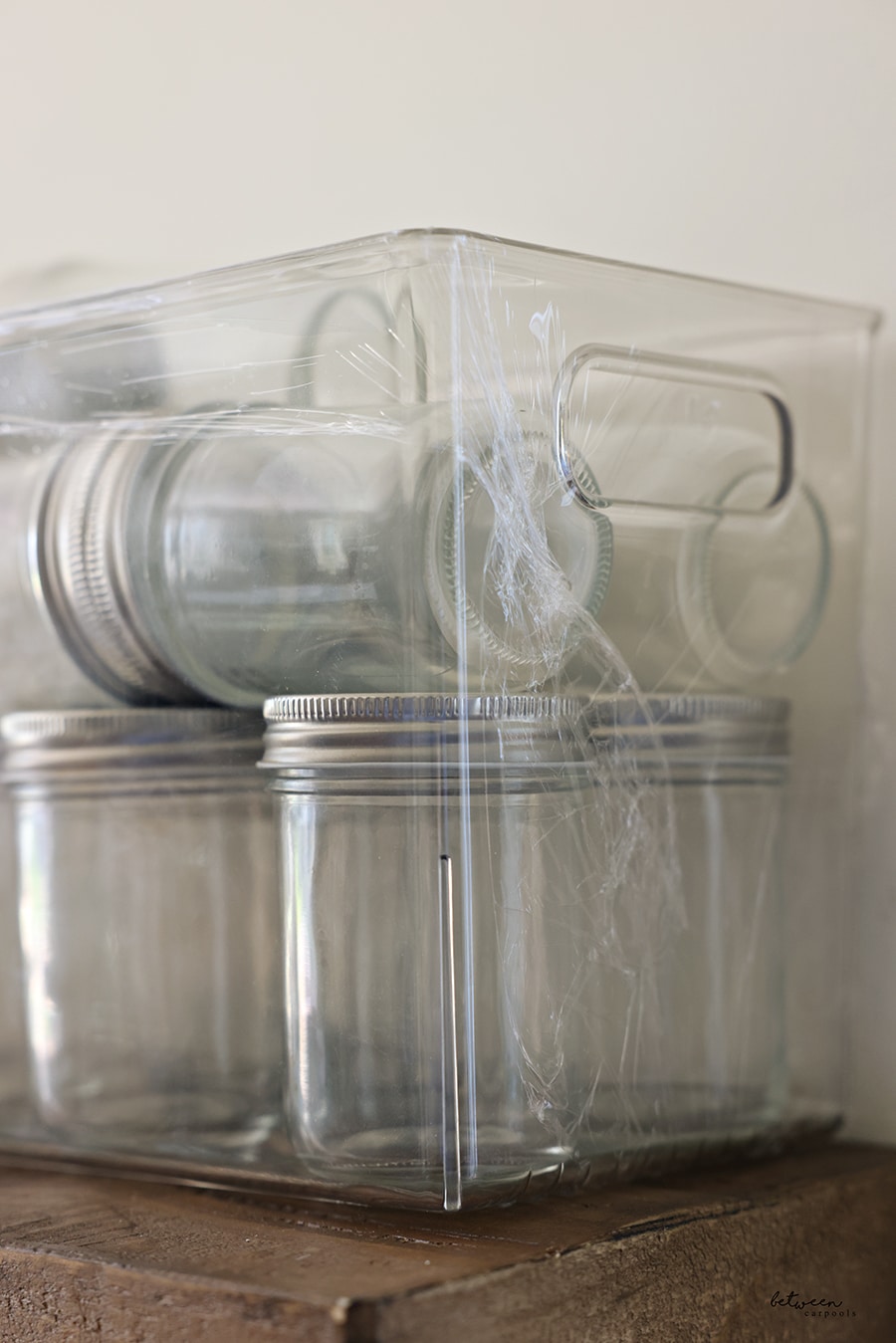 Some of you will say why not get a container with lids? These mDesign plastic containers actually do come with a lid! The reason is, when I use the lid, I can't have any items sticking out on top, so my boxes fit less. When using Saran Wrap, I can include more items as long as the box fits nicely on the shelf. 
Start by measuring your shelf. Choose the size that fits your needs to store your little items.
FOR EXCLUSIVE CONTENT AND A PEEK BEHIND THE SCENES, MAKE SURE TO JOIN OUR WHATSAPP STATUS HERE. JOIN OUR WHATSAPP GROUP AND WE'LL LET YOU KNOW WHEN A NEW POST IS UP!