The only problem with this cauliflower side dish for mom is that the kids will want to take some too. 
Do you want that quick, low-carb side dish for mom without having extra work? Just throw this cauliflower in a 9×13 and you're done. You won't need to babysit it and it can cook at the same time that you're cooking your other dishes. And, happens to be….it's really good!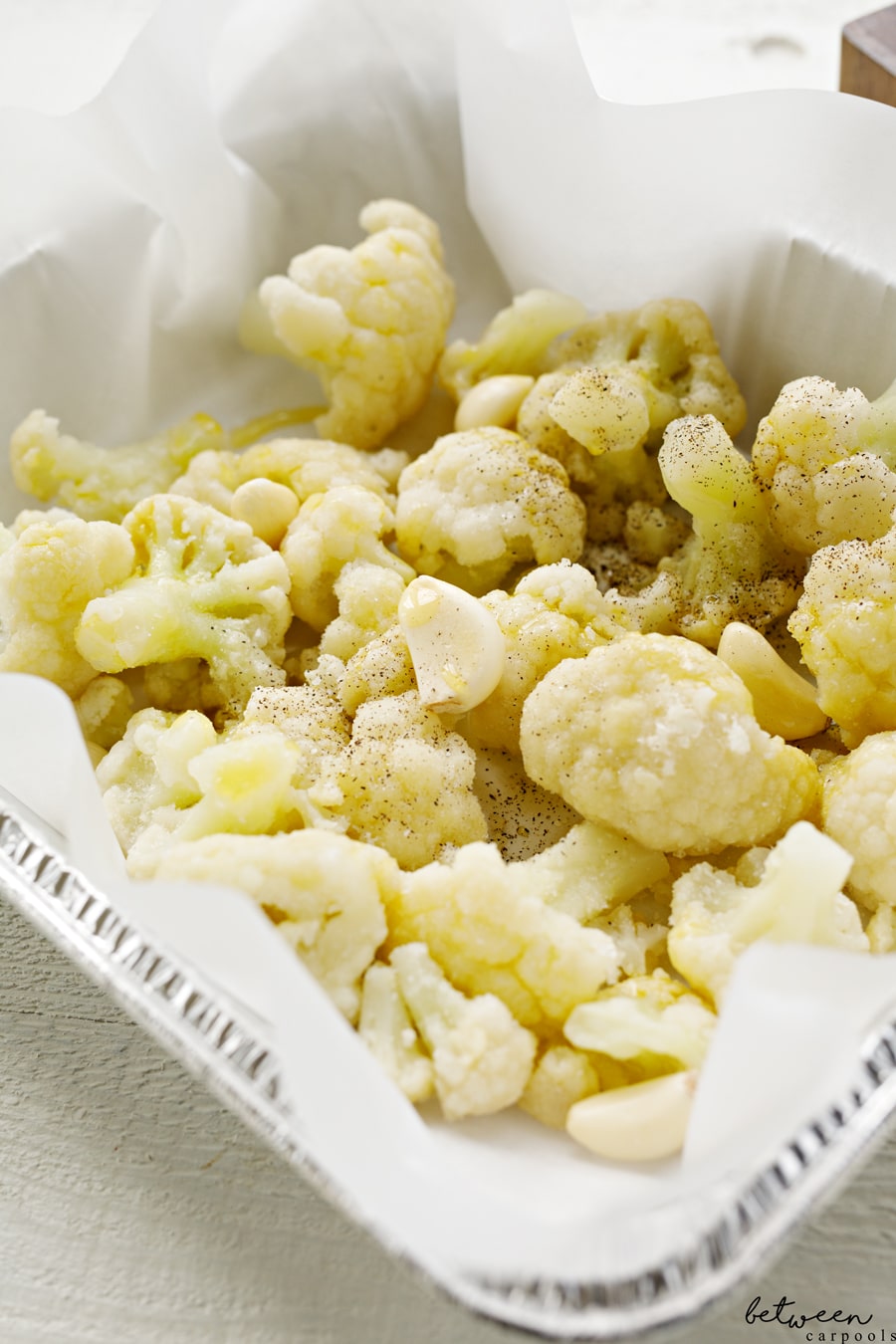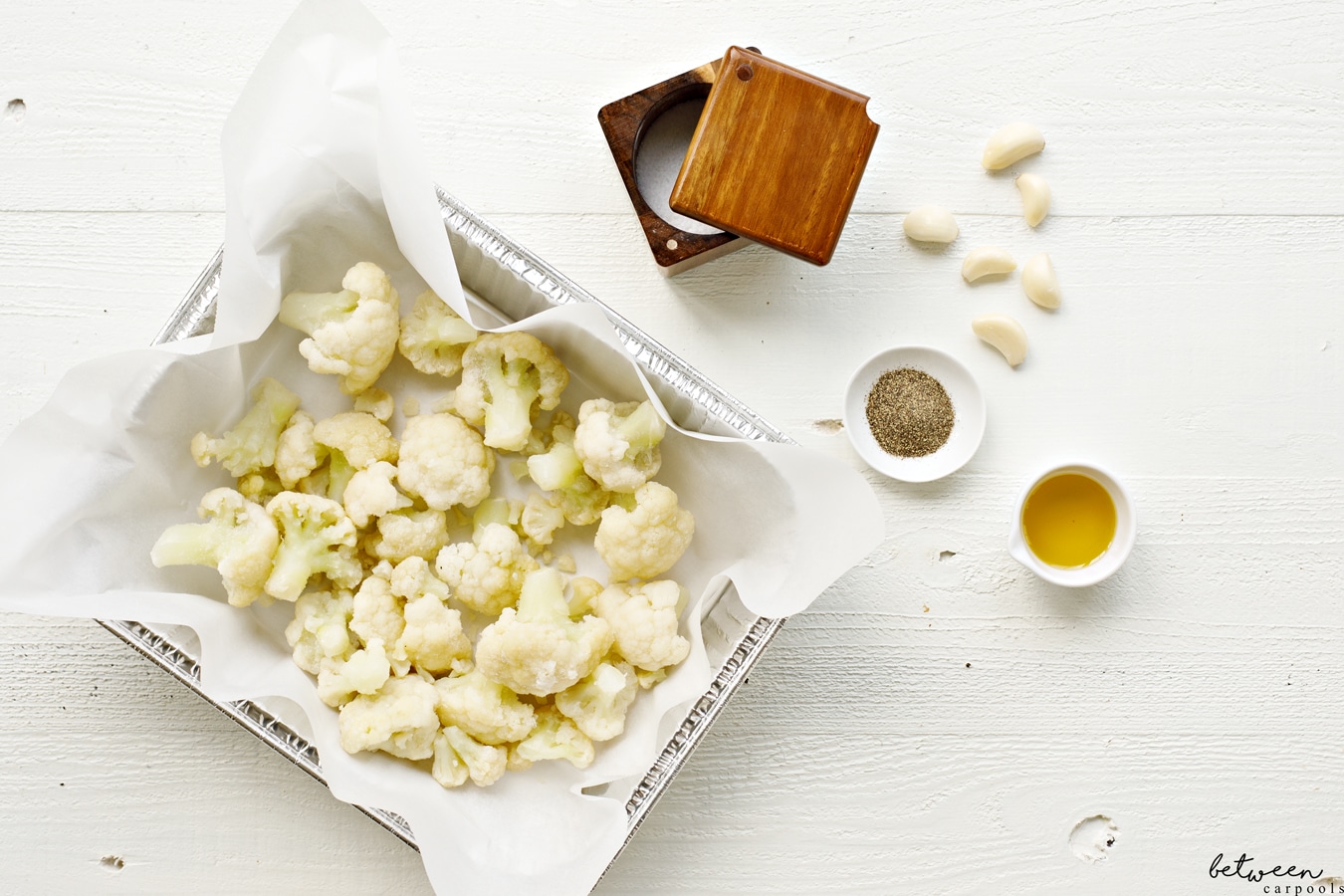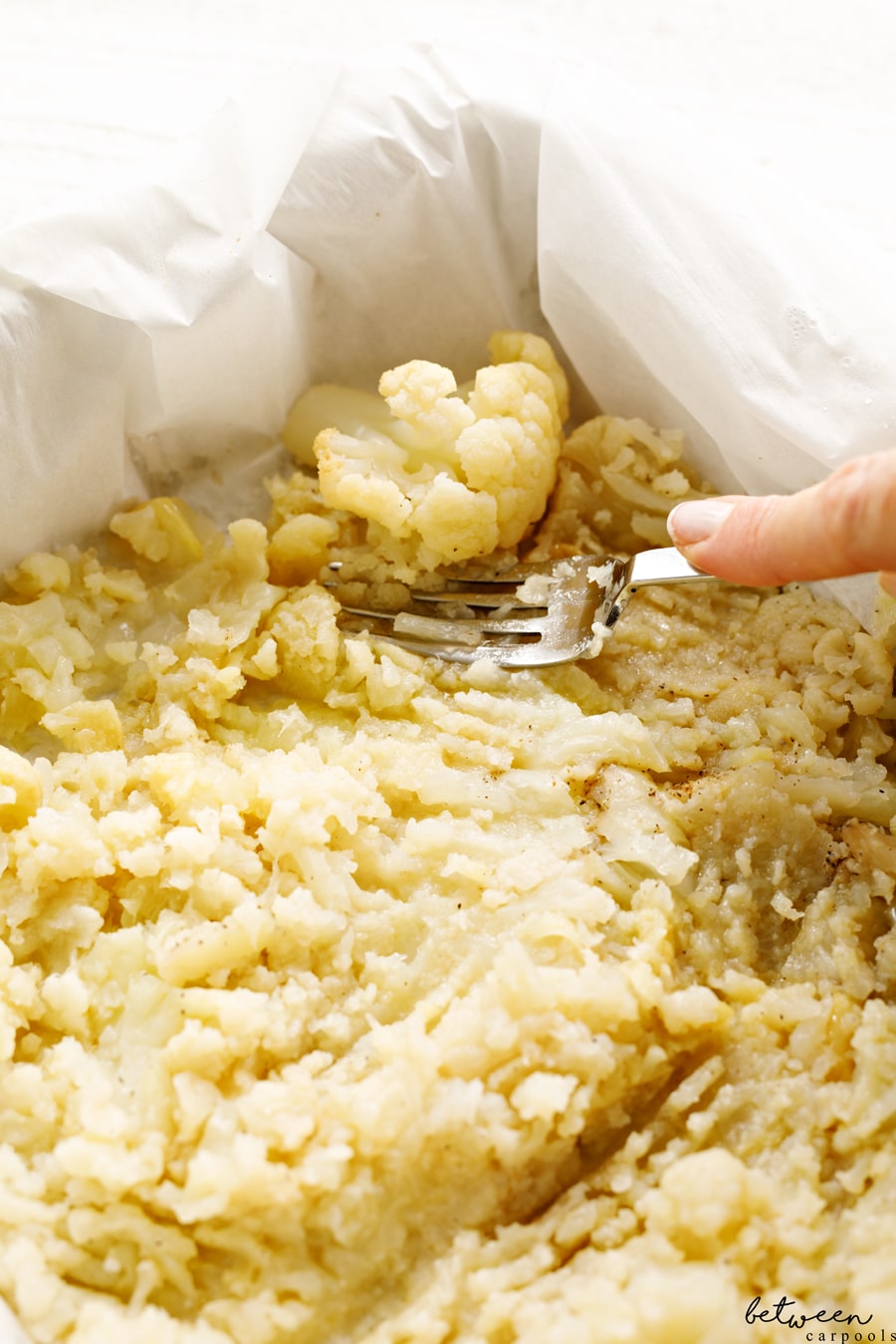 Low Cal Side Dish
Cauliflower Mash
Ingredients
1 (24 ounce) bag frozen cauliflower
salt and black pepper, for sprinkling
A little olive oil
6 garlic cloves
Instructions
Preheat oven to 350F.
Throw all ingredients into a 9x13 inch pan. Cover and bake for 1 ½ hours or until super soft.
Mash with a fork and enjoy.