Having dressings ready and accessible in the fridge makes it so much easier to enjoy salad or veggies anytime.
How do you encourage your family (and yourself) to eat more salads and vegetables? Simply by by making it accessible. At the beginning of the week, prepare a few salad dressings. Pour them into squeeze bottles.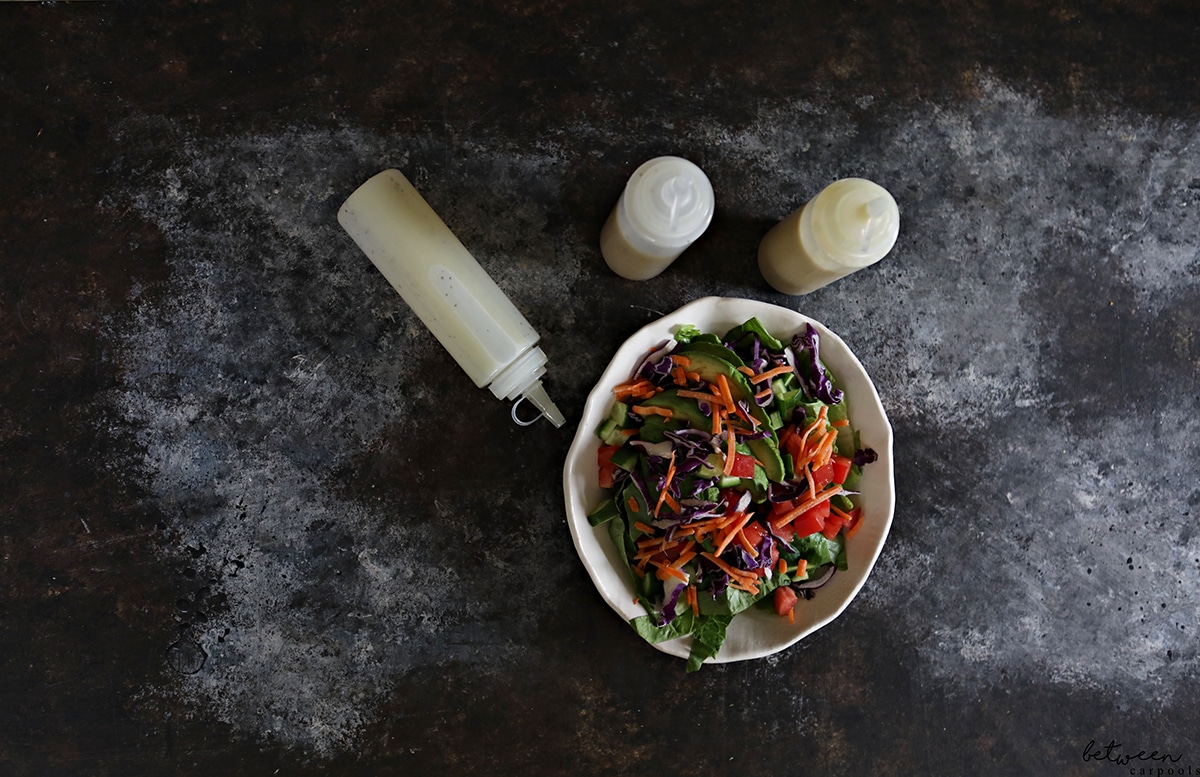 Then, watch as it becomes easy to enjoy salad quickly and efficiently.
Some points to keep in mind regarding squeeze bottles. Simple lemon and/or vinegar and/or oil based recipes work best in these bottles. If using mayo-based dressings, you need to cut off a part of the tip to create a bigger opening. You can also use squeeze bottles for daily basics like oil and vinegar, or line up a few different dressings for a salad bar at a brunch, Chanukah party or any get together.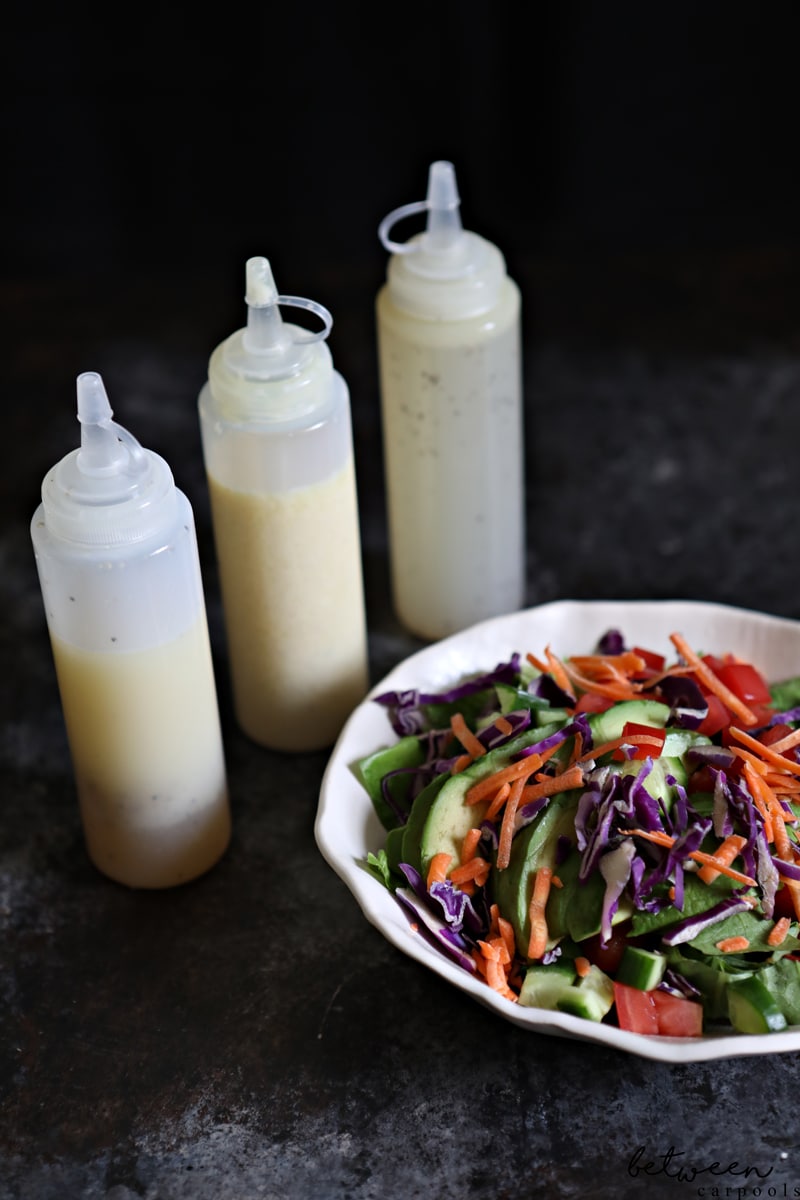 These are the bottles in the photos.
Pros: The cap isn't a separate piece and they're cheap enough to replace often.
Cons: The lid isn't as tight and they could leak if lying down. Also, 8 ounces may be small for some. This works for my fridge since I don't need large quantities and the bottles fit nicely on my fridge door. Here is a similar one in 16 ounces if you like the same style with the attached caps.
These leakproof 16-ounce bottles are color-coded.
If you use lots of mayo based dressing, these economical bottles are your best bet since it's easy to cut off the tip and you can still use the cap to keep them closed in the fridge. There are 16 oz or 8 oz options.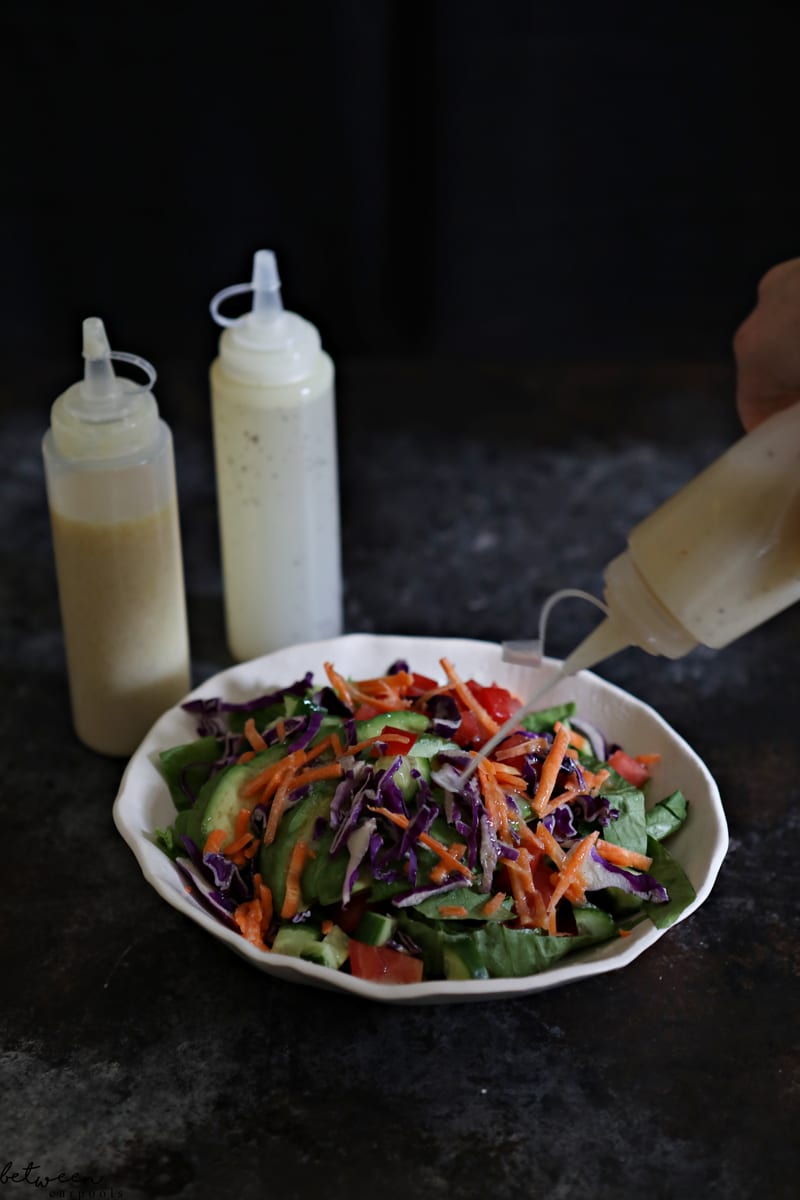 Lemon Dressing
Ingredients
5 tablespoons olive oil
4 tablespoons lemon juice
1 tablespoon sugar or Splenda
2 garlic cloves, crushed
2 teaspoon salt
Dash of black pepper
Try these salad dressing from Efrat Libfroind here.