Your family eats a lot of cheese so you buy those large economical stacks. But what's the best way to store the slices so they stay fresh and don't harden?
When I was a kid, my mother always had American cheese in the fridge. It was stored in a special container and I never thought about it. That was a cheese container. End of story.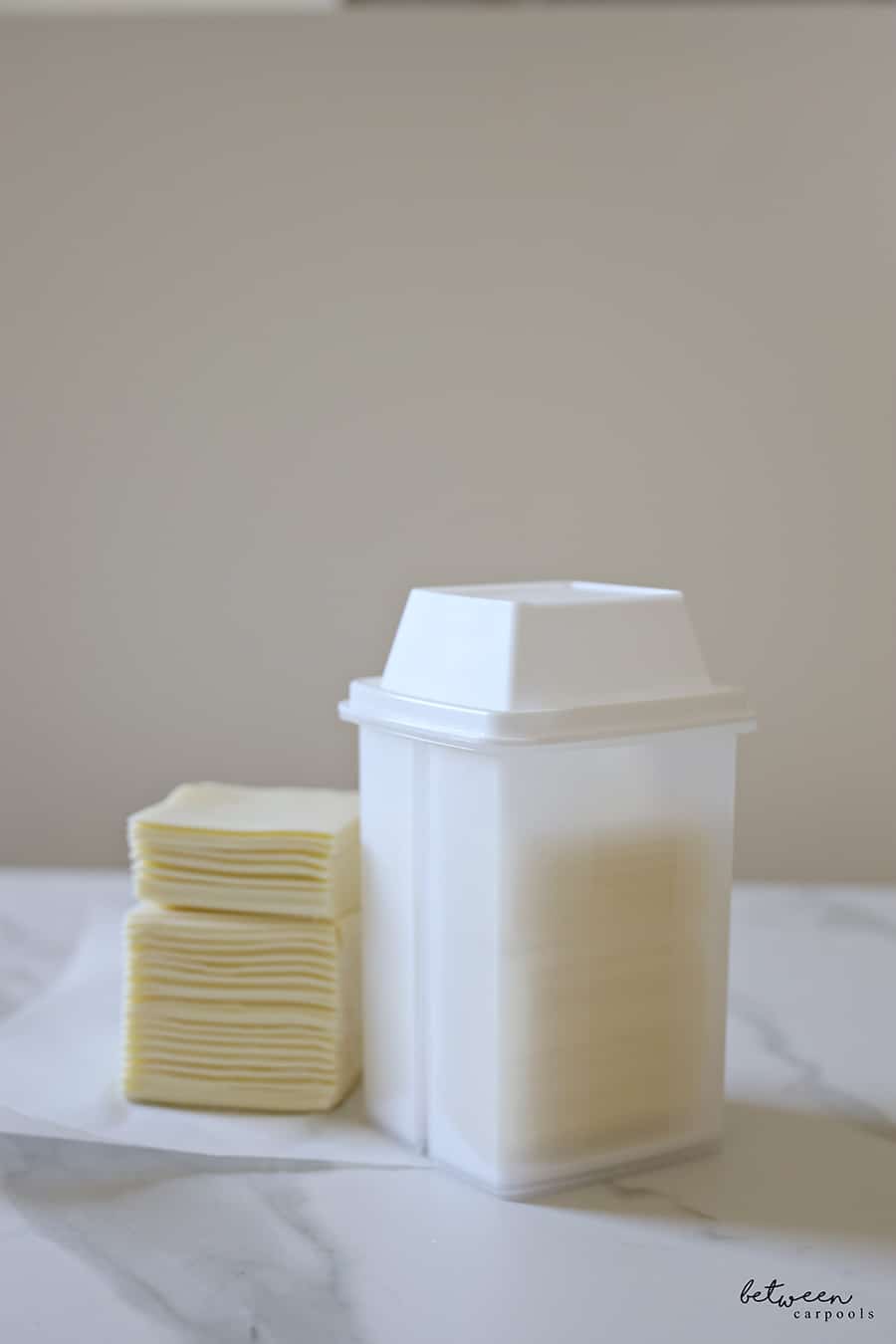 In recent years, I found out that our cheese container is actually a pickle holder! In a stroke of genius, my mother repurposed what was supposed to hold pickles as the perfect cheese holder and dispenser.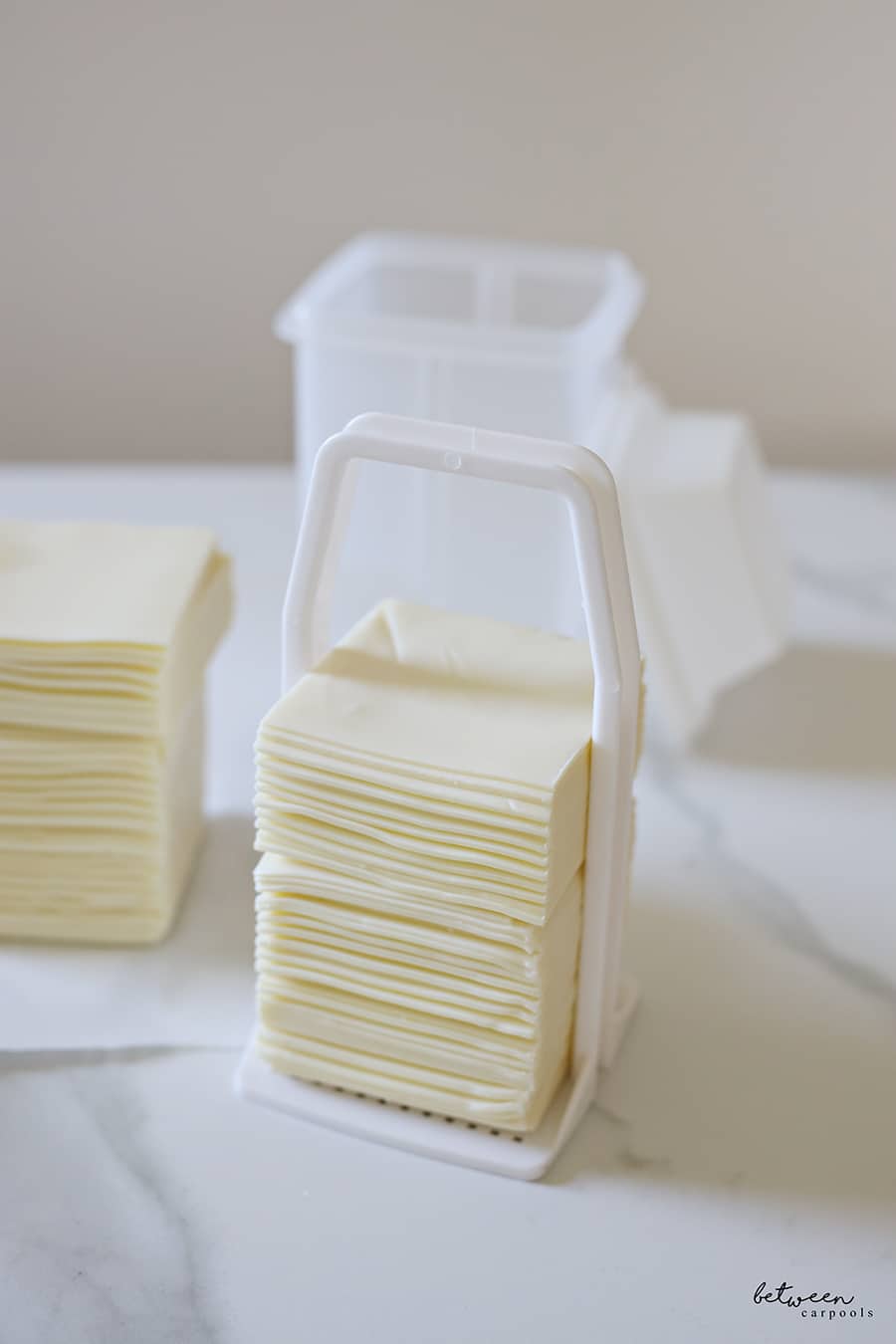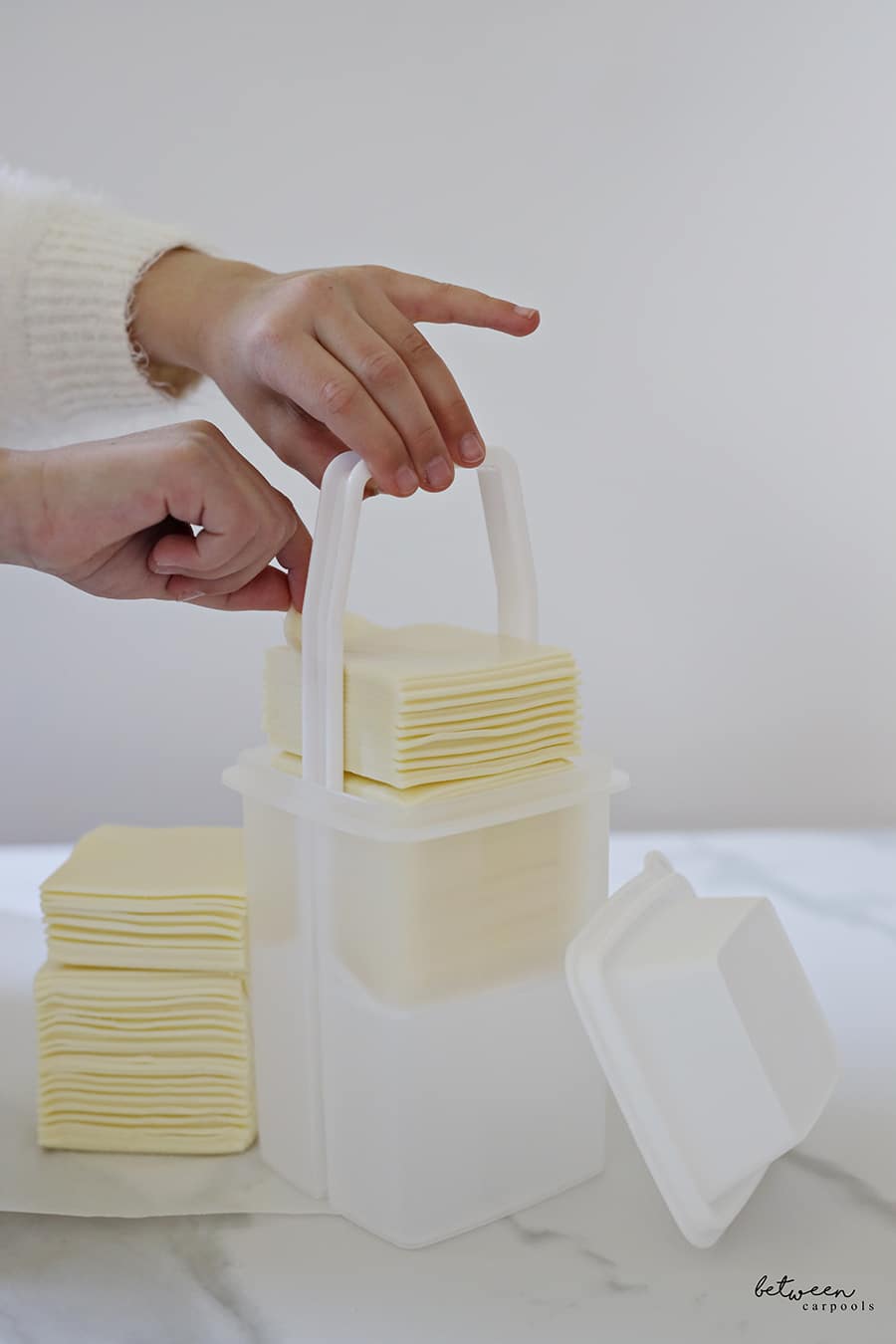 Because of the liftable insert in just the right size to hold half a stack (store the rest in a ziploc bag in the fridge or freezer), this container can hold your cheese and give easy access to take off one slice at a time. Then just pop the lid on and the cheese stays fresh and soft!
Do you have any similar childhood hacks that blew your mind as an adult?