I've been making this version of Flanken Roast for almost nine years(!) and everyone still loves it. And–it happens to be absolutely perfect for Yom Tov too.
Editor's Note: While Flanken Roasts have become a super popular cut of meat, we realized that there weren't many recipes featuring it on BCP. We have this BBQ/ketchup version from the Chic Cookbook. And we have plenty of people who mentioned it as a great meat to cook on a low oven on Yom Tov. Also, any recipe that calls for short ribs works fine for Flanken Roast too.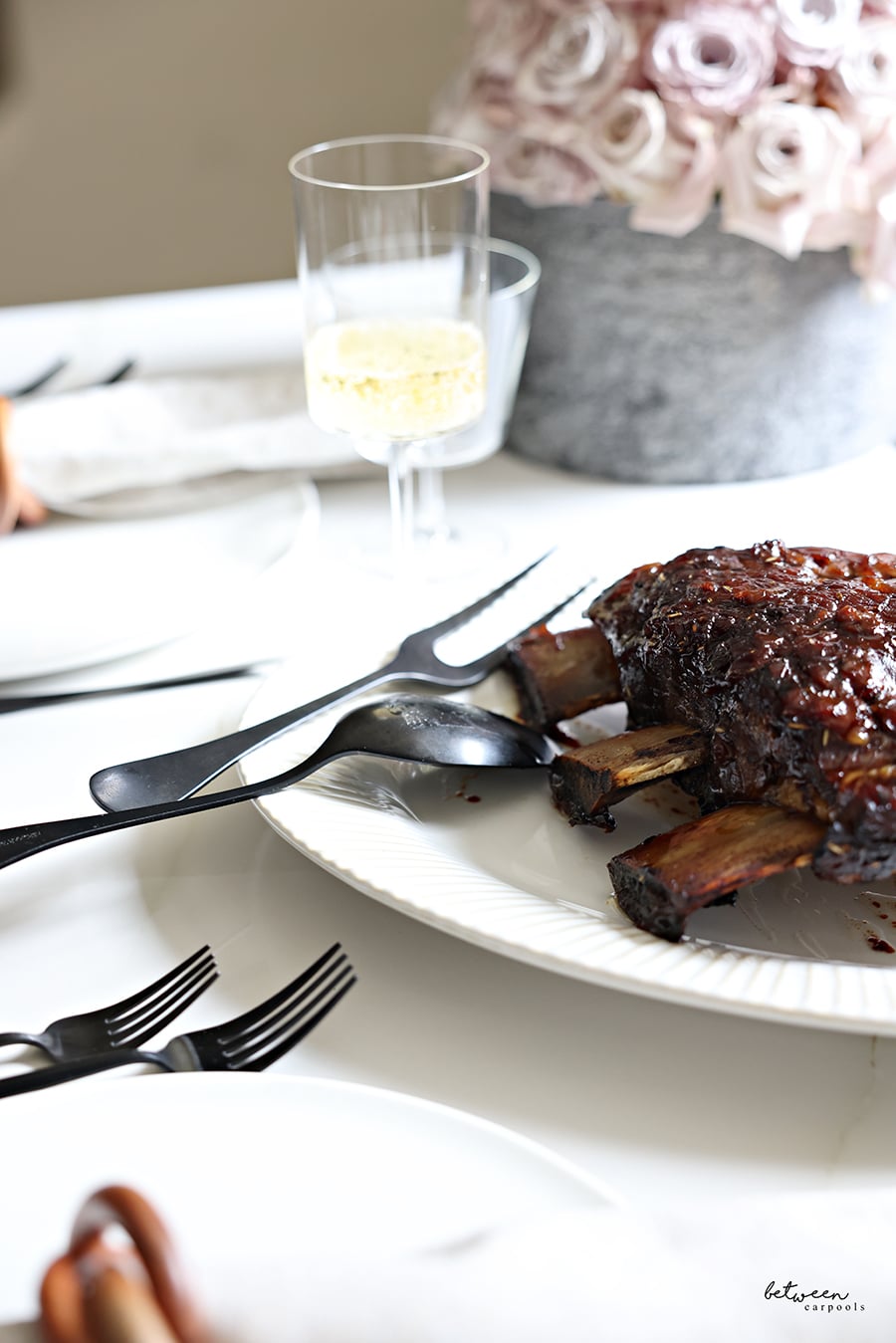 But we still needed a new, fresh recipe where Flanken Roast was the star. So, when Leah shared this recipe with us, we knew it was the perfect one to share on BCP. It's savory, full of flavor, yet simple enough to earn a spot here on BCP. We know you will love it as much as we do.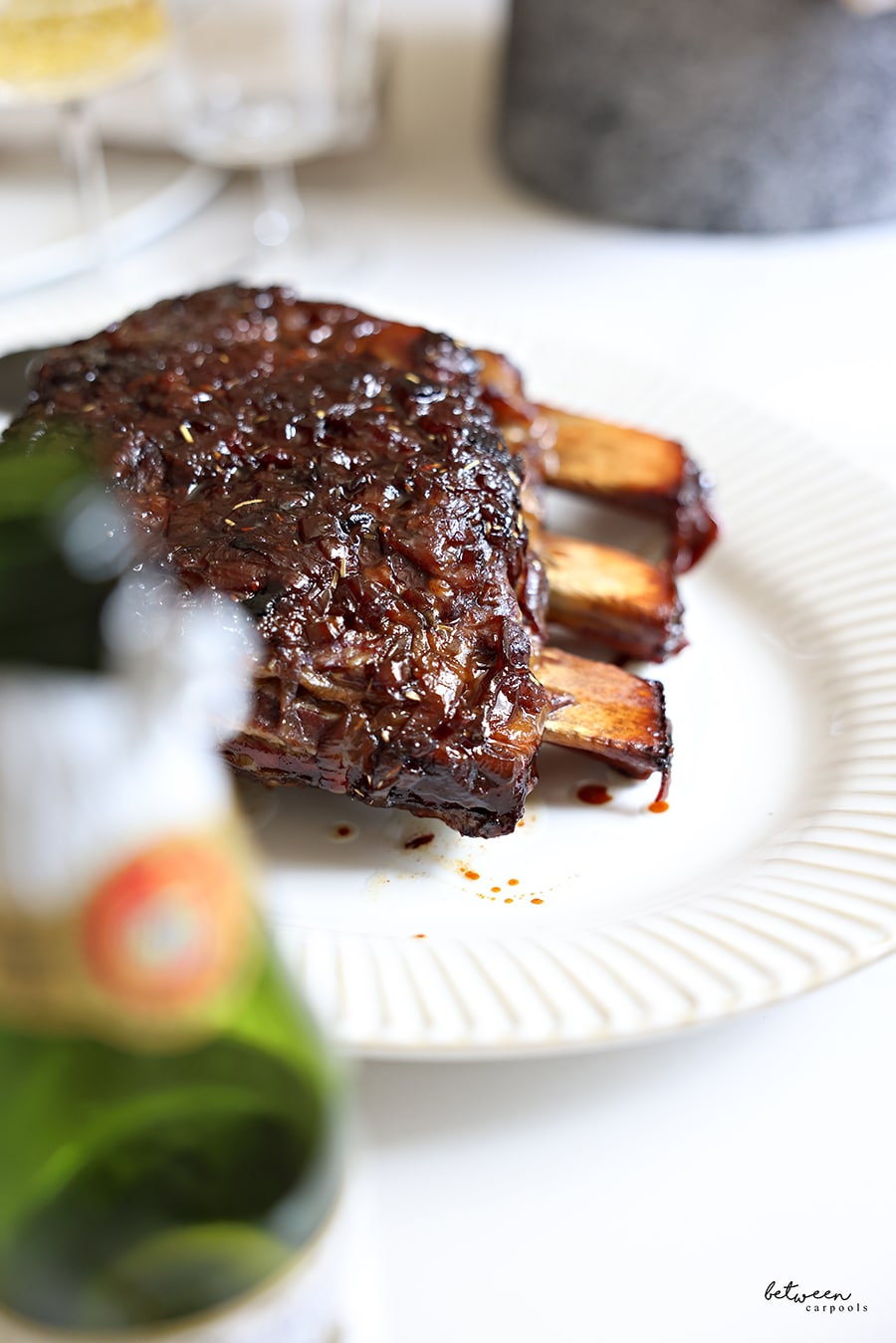 This flanken roast recipe is easy, no fail (you almost can't ruin flanken) and it freezes very well! Simply return to oven until warm. I got it from a friend, who got it from a friend, who got it from a friend… (you know those, right?).

Flanken Roast with Shallot Sauce
Ingredients
1 Flanken roast
Salt and garlic powder, for sprinkling
Shallot Sauce:
1 cup sliced shallots
4 tablespoons oil
2 garlic cloves
½ teaspoon rosemary
½ teaspoon salt
½ cup red wine
¼ cup honey
Instructions
Preheat oven to 300⁰F.
Heat oil in a saute or saucepan over medium heat. Add shallots and saute until lightly browned.
Add garlic, rosemary, and salt. Cook for a few minutes. Add wine and honey to the pot. Bring to a boil, then reduce heat to low and simmer for 20 minutes until slightly reduced.
Add meat to a large roasting or baking pan, bone side down. Season with salt and garlic powder. Pour sauce over meat. Cover very well. Bake for 4 hours. This freezes very well. Simply return to oven until warm.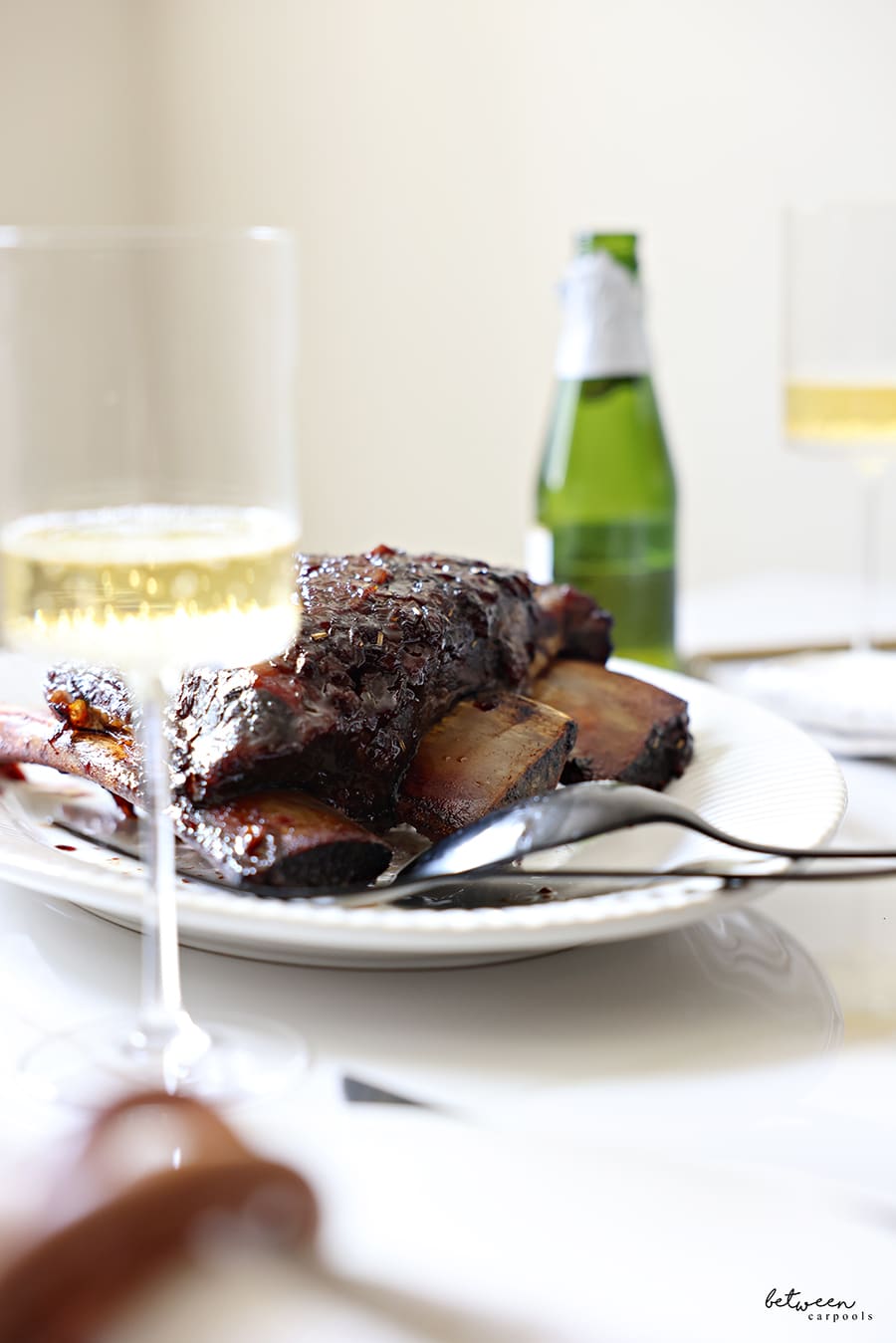 FOR EXCLUSIVE CONTENT AND A PEEK BEHIND THE SCENES, MAKE SURE TO JOIN OUR WHATSAPP STATUS HERE. JOIN OUR WHATSAPP GROUP AND WE'LL LET YOU KNOW WHEN A NEW POST IS UP!