The process is long and tedious, but we can help you figure out the best way to manage the bangs at all stages.
My daughter was born with a very full head of straight dark hair. By three months old, we had to clip it back daily to keep it out of her eyes. By seven months, she had her first haircut with the most adorable bangs. As the back of her hair grew longer, we kept the bangs trimmed with a trip to the salon every 4 weeks. She was my very own adorable little American Girl doll! 
Fast forward 10 years and a LOT of haircuts, she decided it was time to grow out the bangs. She was too old to look like an American Girl doll. 
We knew it would take a long time, but we didn't know how frustrating it would get. So we'd like to share our experience and what worked for us, so we can help you avoid some of the frustration.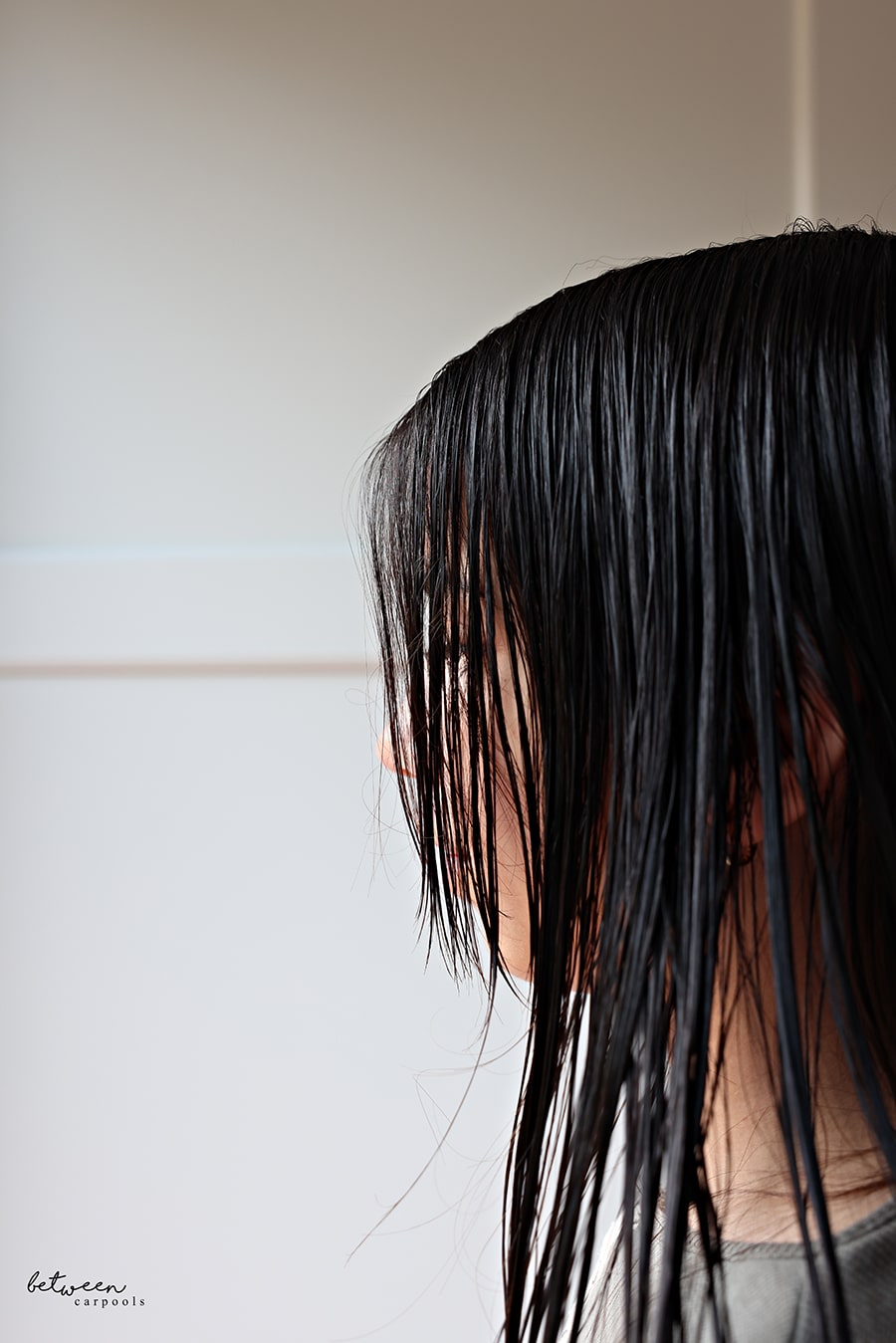 The first stage is just kind of brushing the bangs out of the eyes. If they're not stick straight, that will work a bit better. Then she'll be moving on to the soft stretchy headband stage. Simply brush the bangs back and use the band to anchor them in place. As it gets longer, you might see the ends sticking up. Use a finger to tuck those ends back under the band. As the bangs get longer, they'll probably lay flatter against the head and won't need to be tucked in. Again, hair that isn't quite so straight will blend into the rest of hair faster. 
Once the bangs get long enough that they can't be tucked in anymore, it can be time for the less sporty hard headband look. This allows a lot more flexibility in styling, from casual to formal. You can also choose to part the hair or not when at this stage. 
After that the bangs should be able to be tucked behind the ears. While it might look messy, it's much easier to manage at this point. And when my daughter got tired of wearing a headband every single day, we decided to experiment with a bit of braiding.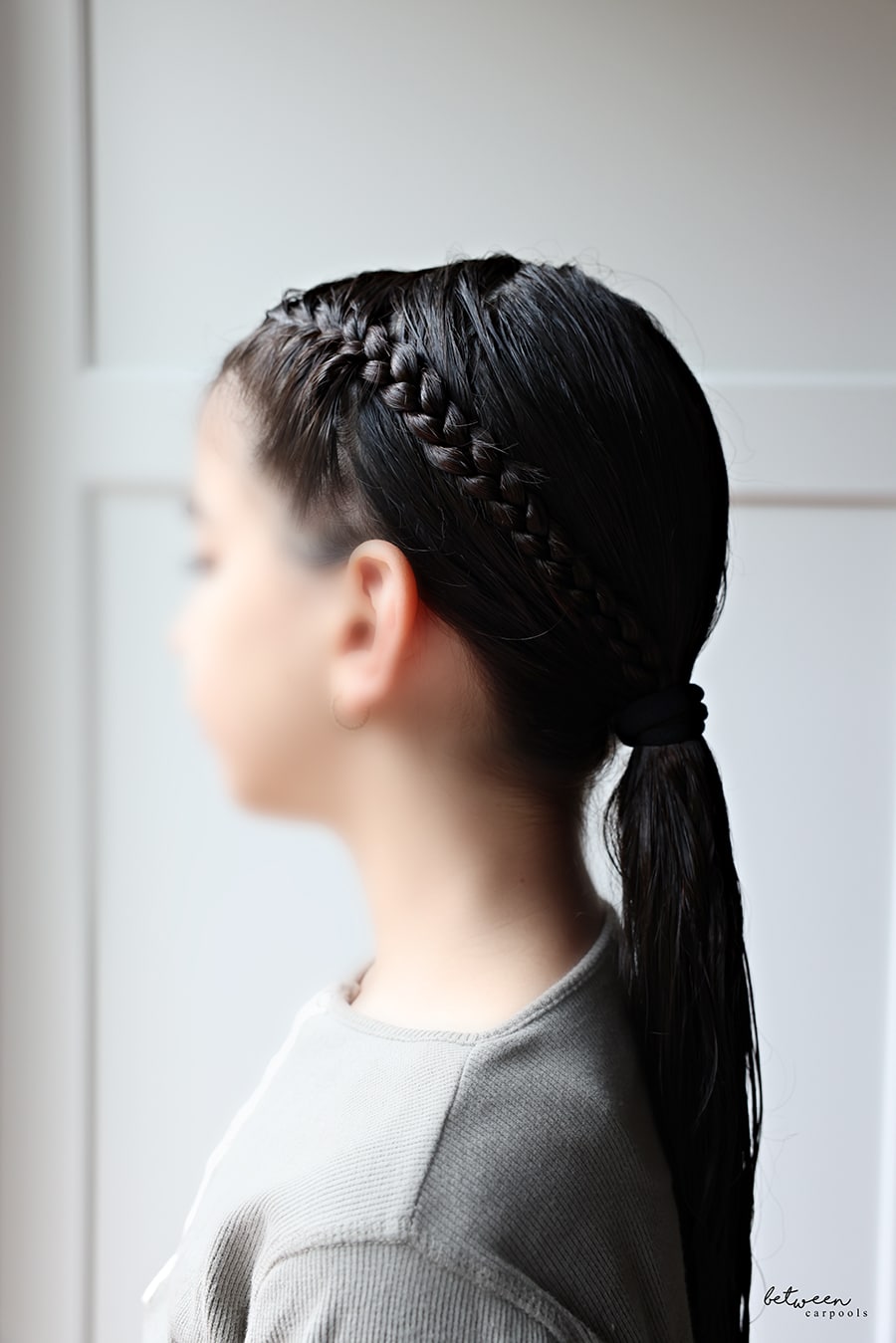 Instead of a full length French braid which is a big time investment in the morning, we simply made twin French braids at the top of the head, braided them out and then joined them into her ponytail. It took just a couple of minutes and left her feeling very free and comfortable for a summer day. Just make the braids nice and tight and they should last all day. 
Ideally, the next stage would be a chin-length bob that would blend the bangs with her hair but I haven't had any luck convincing her of that one. So we'll just keep on playing with new looks to make it through until the day her bangs fit into a regular ponytail. We'll keep you posted if we come up with anything new!
(Something to keep in mind is that swimming with overgrown bangs is no fun. Make sure to put a few small ponytail holders in your daughter's swim bag so she can make a little ponytail out of the bangs before going into the pool.)