Even if you don't love wraps, you'll love flatbread. Because sometimes, you just need a crunch.
I'm not much of a wrap person. Sometimes it works for me, but usually not. But when counting calories and trying to limit bread intake, sometimes you're stuck with the wrap as the healthiest, lowest calorie option. But it doesn't mean you have to have your wrap and eat it, too… make flatbread!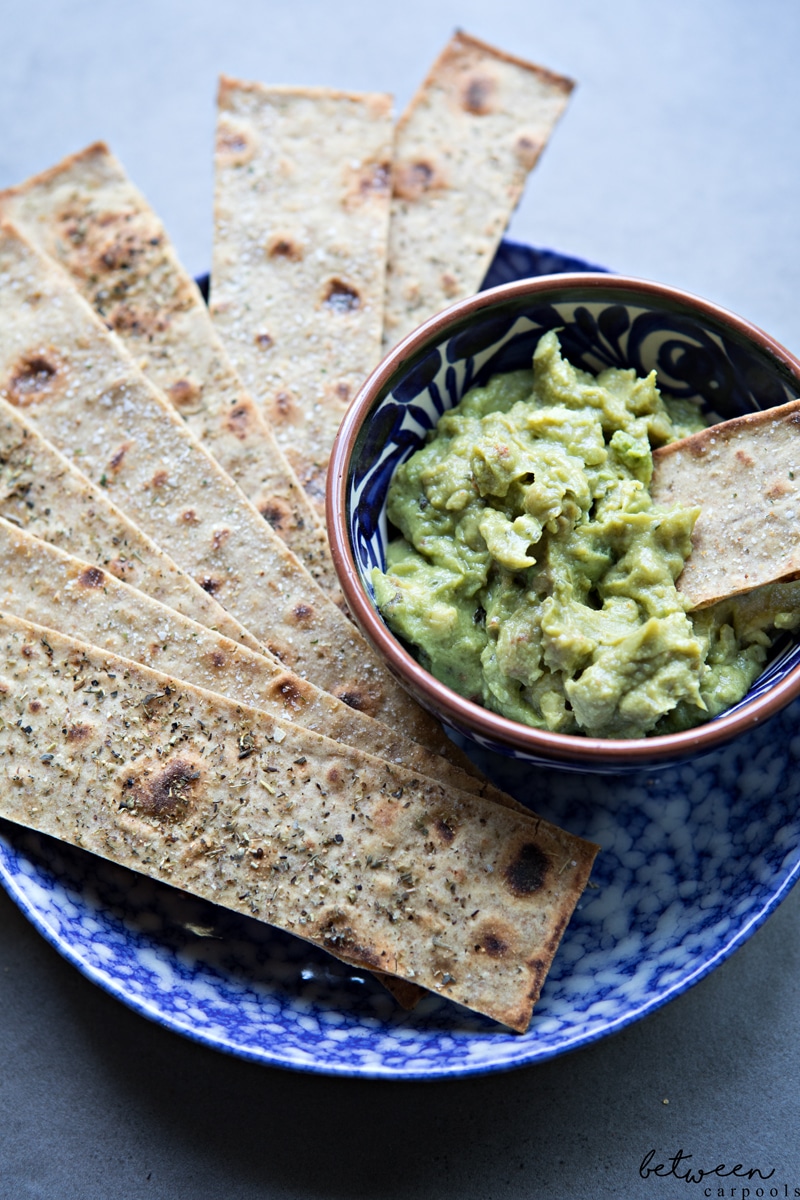 Transform them into flatbreads! Crispy, flavorful flatbreads – or crackers – can be so much more satisfying to eat than a soggy wrap. So I take that same wrap and make it do what I want it to do.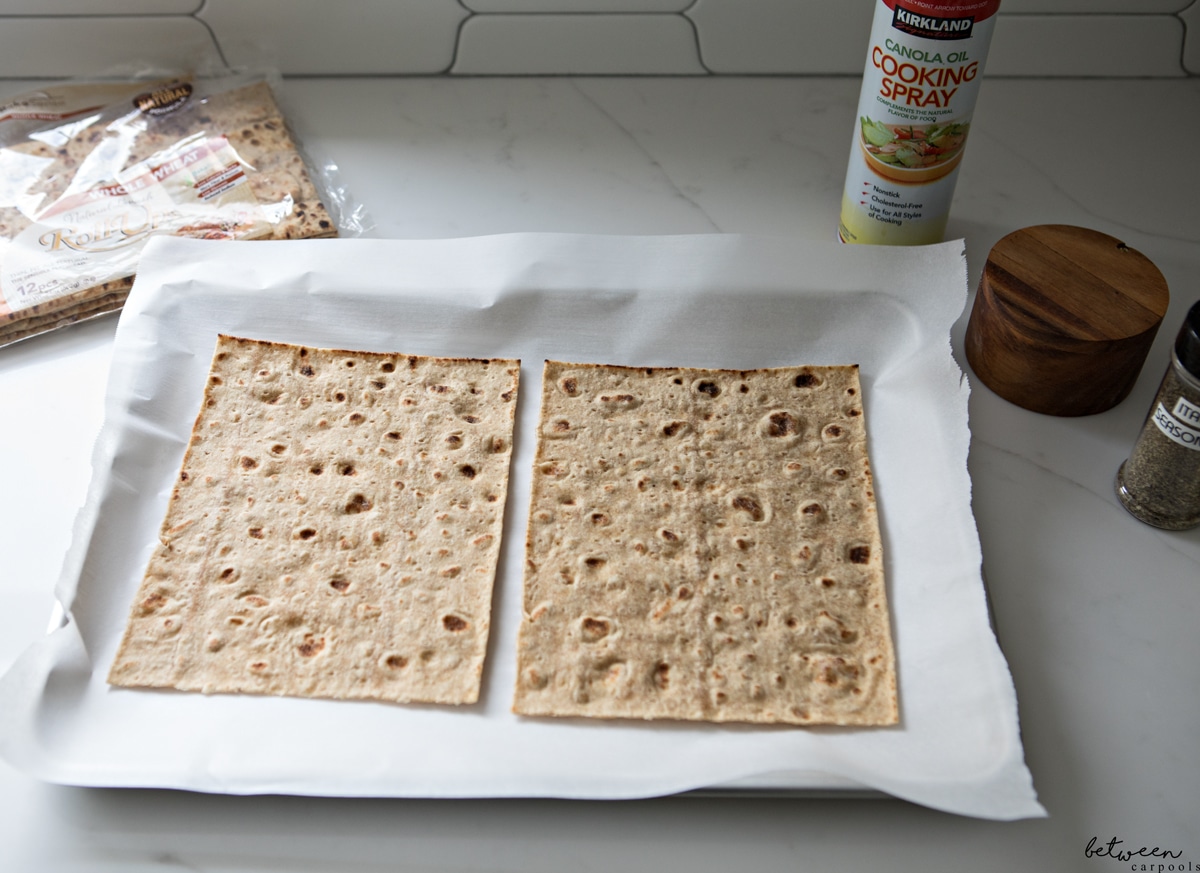 Place a wrap (or two – they store well after being baked) on a parchment-lined baking sheet.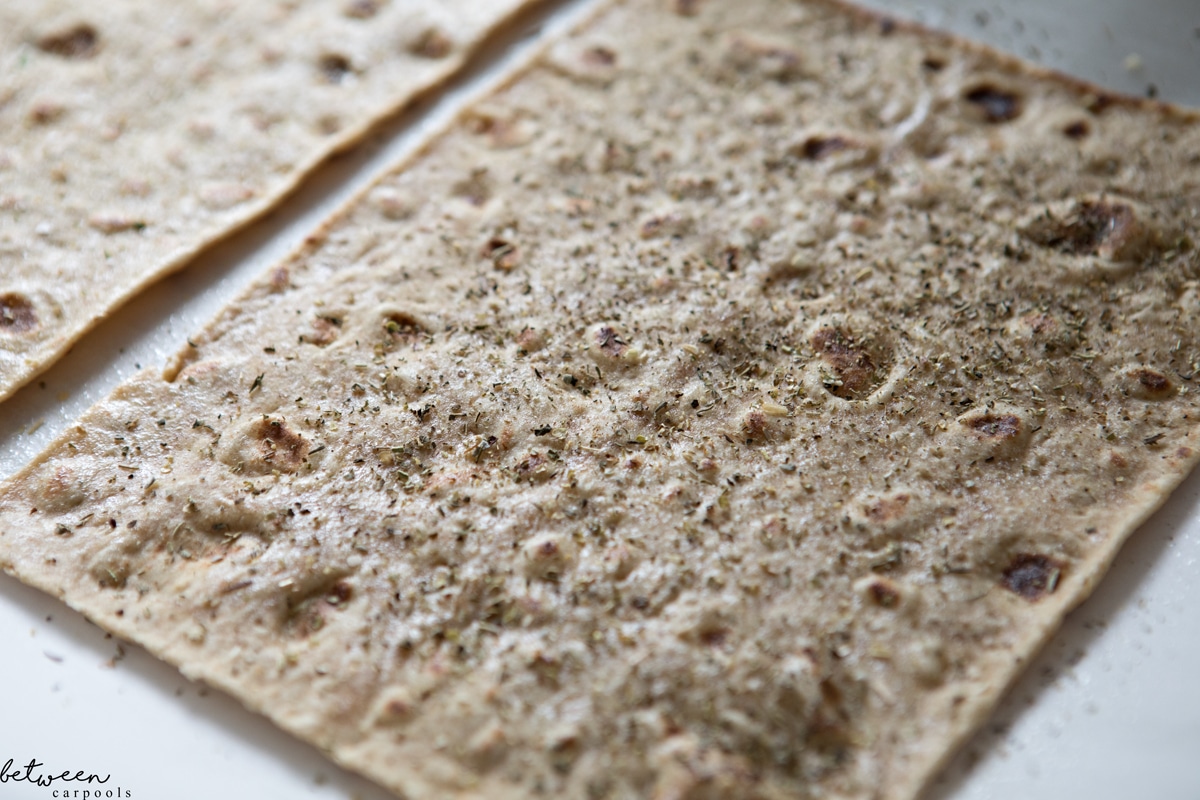 Spray with a bit of cooking spray and add your favorite seasonings. I like some sea salt and Italian seasoning, maybe za'atar, or just some garlic salt. Try to match it up to the dish with which you'll be pairing the cracker.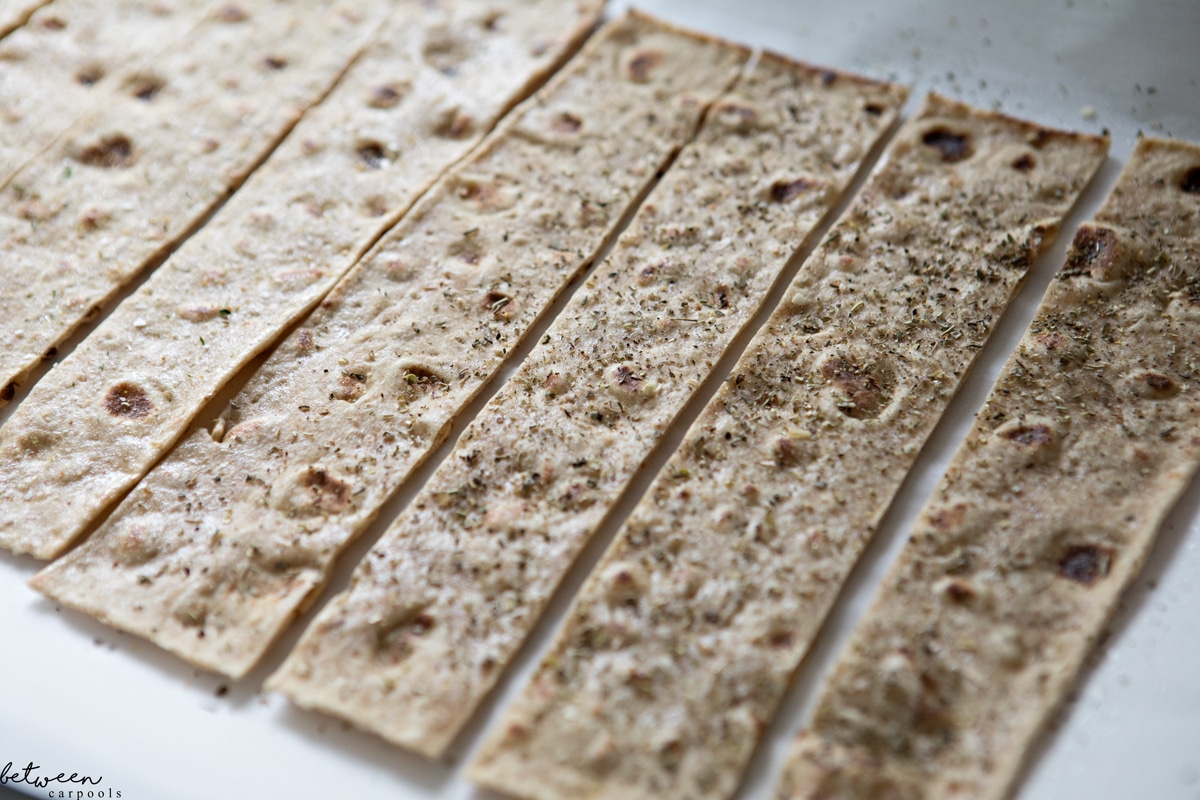 Use a sharp knife to cut into strips, or squares if you want smaller crackers.
Bake at 400ºF for 7-8 minutes, depending on how well done you like them. They will harden a bit more after you remove them from the oven.
Voila! Bye-bye wrap, hello crispy crunchy flatbread goodness!