The gorgeous bean salad you'll actually love (and look forward to enjoying).
To me, bean salads were always old-fashioned, cop-out, straight-from-the-can processed types of salads that I would never want to touch.
Not this one.
Totally not.
It's a shame that beans get neglected because they could totally be amazing and so healthy.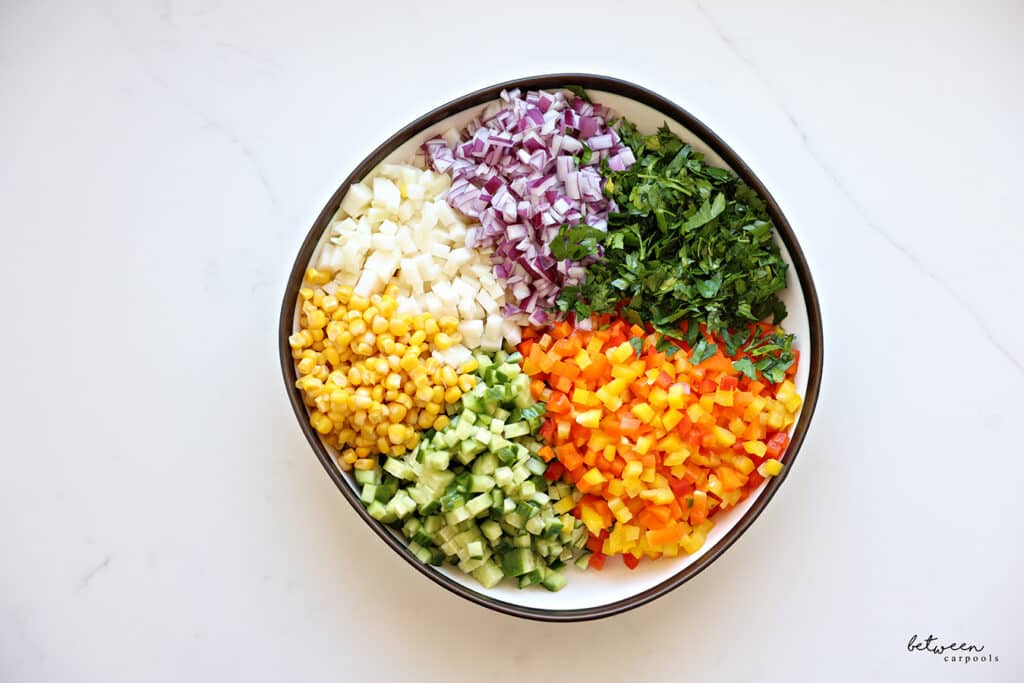 This is not a quick prep type of salad. To start, there's a lot of chopping of fresh veggies. When I make this, I try to do the chopping on Thursday night. But once you have this beauty in your fridge, you'll be happy and satisfied. It's a l'kavod Shabbat type of salad, but it'll still last all week–great for a filling lunch when you don't have time to prep anything.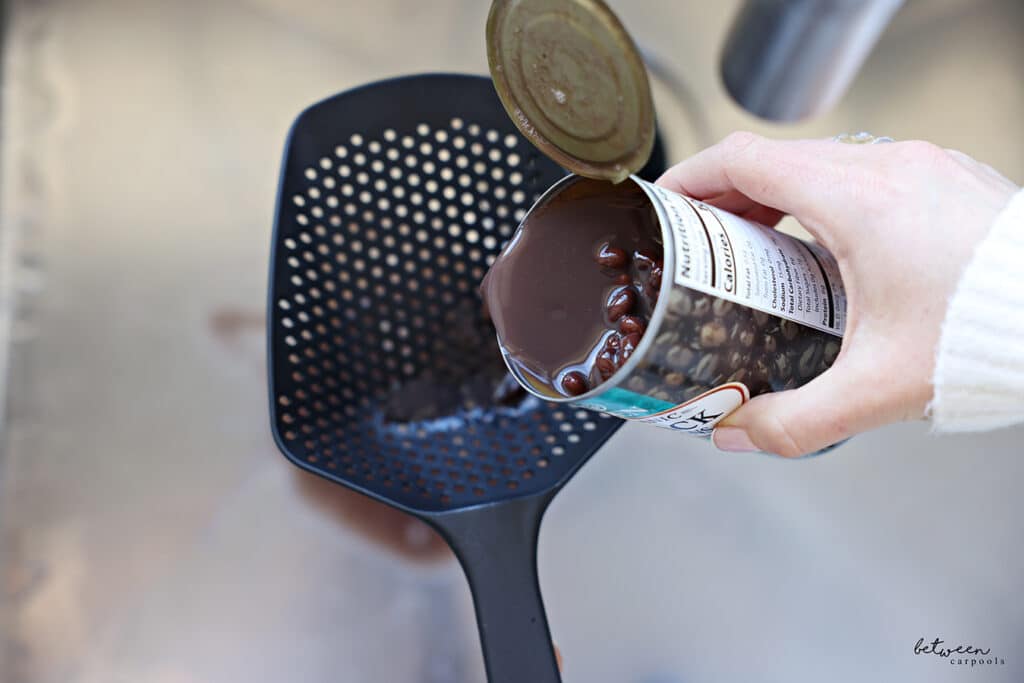 If you don't want that high-sodium canned-product taste and after-feel, Eden Organic makes Black Beans in a can with no sodium. Beware, though, they also make a product which looks similar called Black Soy Beans and those are totally different and would not work. I bought them by mistake once – don't make the same mistake! I'm still using canned vs. dried black beans because 1) they're more accessible 2) unlike lentils, dried black beans will take a long time to cook.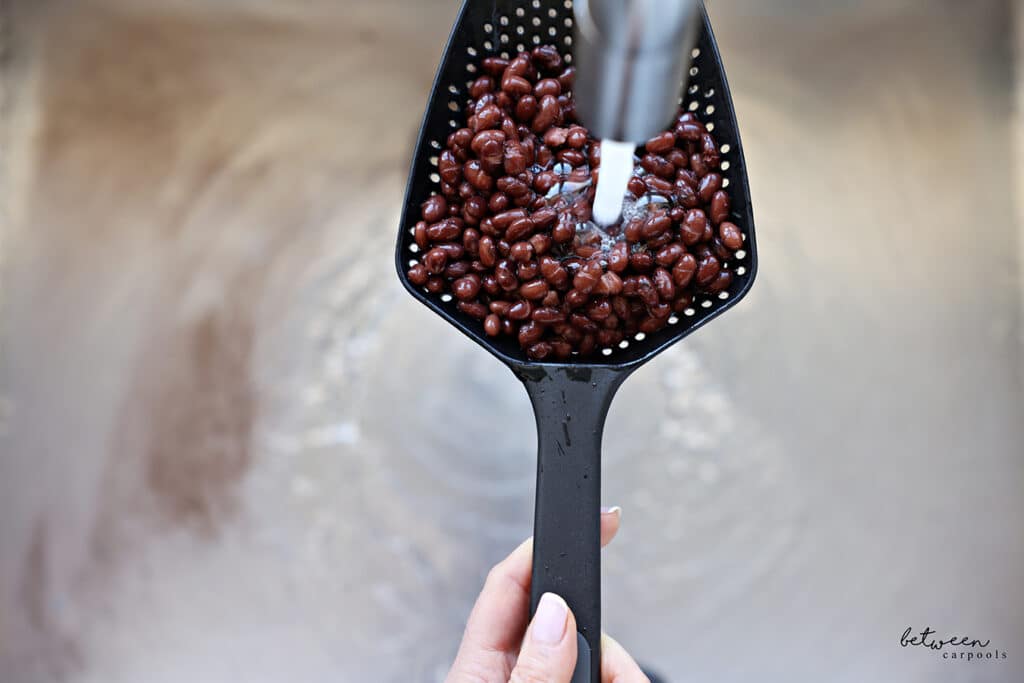 Want to know about this colander spoon? It's featured in this post.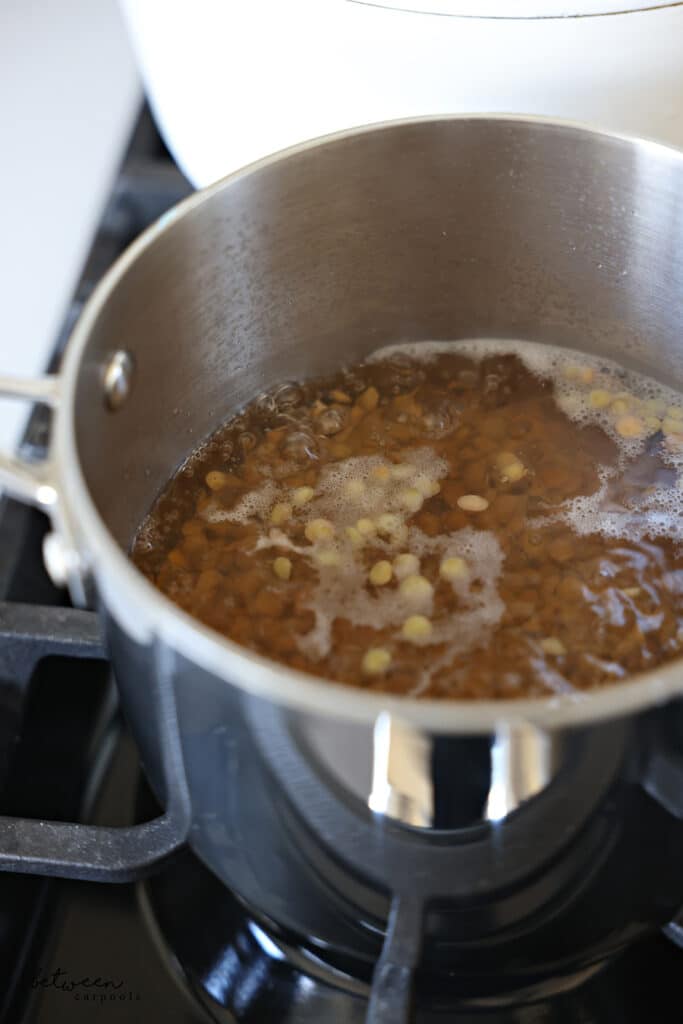 Lentils cook quickly, so I'm using dried vs. canned.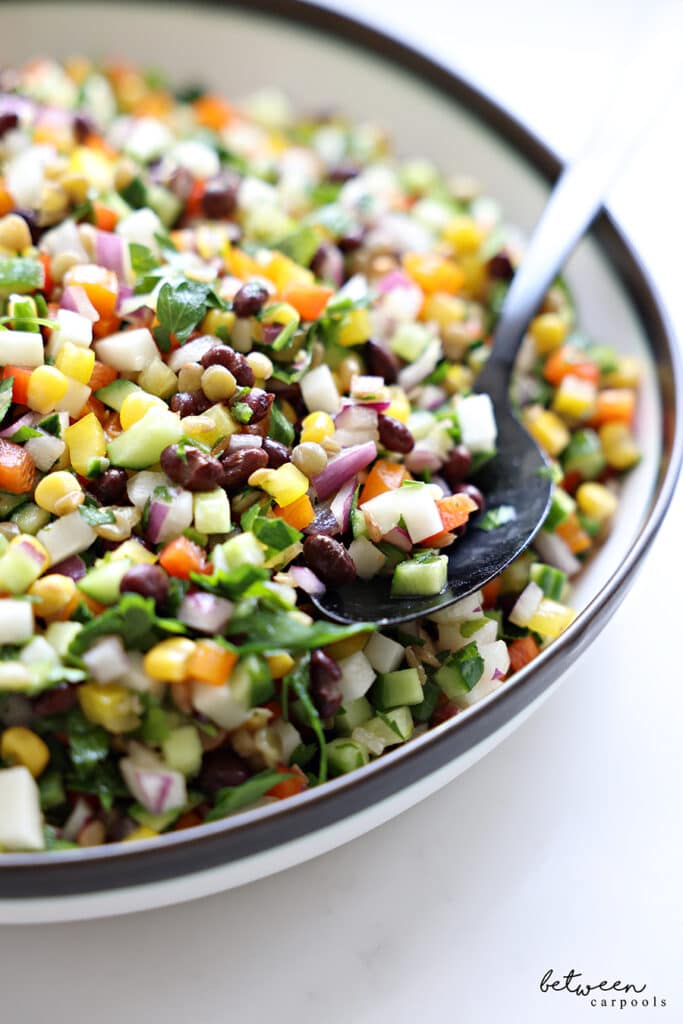 So pretty.
The dressing is minimal–a splash of vinegar, olive oil, salt, and sugar. Just a bit. I like rice vinegar because it's neutral and doesn't have a strong vinegary type of taste, but regular white vinegar is fine too.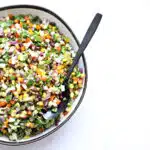 Print Recipe
Feel Good Crunchy Bean Salad
Ingredients
3

Persian cucumbers,

finely diced 

2

bell peppers (any colors),

finely diced 

1

large kohlrabi,

finely diced 

½

red onion,

finely diced 

1

(15 oz) can

black beans (I used Eden Organic – NOT Black Soy Beans) 

⅓

cup

green lentils,

boiled for 15 minutes 

½

(15 oz) can

corn or kernels of 2 ears corn 

Lots of fresh parsley 

2

tbsp

olive oil 

2

tbsp

rice vinegar 

1

tbsp

sugar 

2

tsp

2 tsp salt 
Instructions
Combine all ingredients. This salad is best when made one day ahead, but is totally great when enjoyed immediately after preparing too. I find that it stays fresh and tastes great for one week, but it loses some of its prettiness after 3-4 days.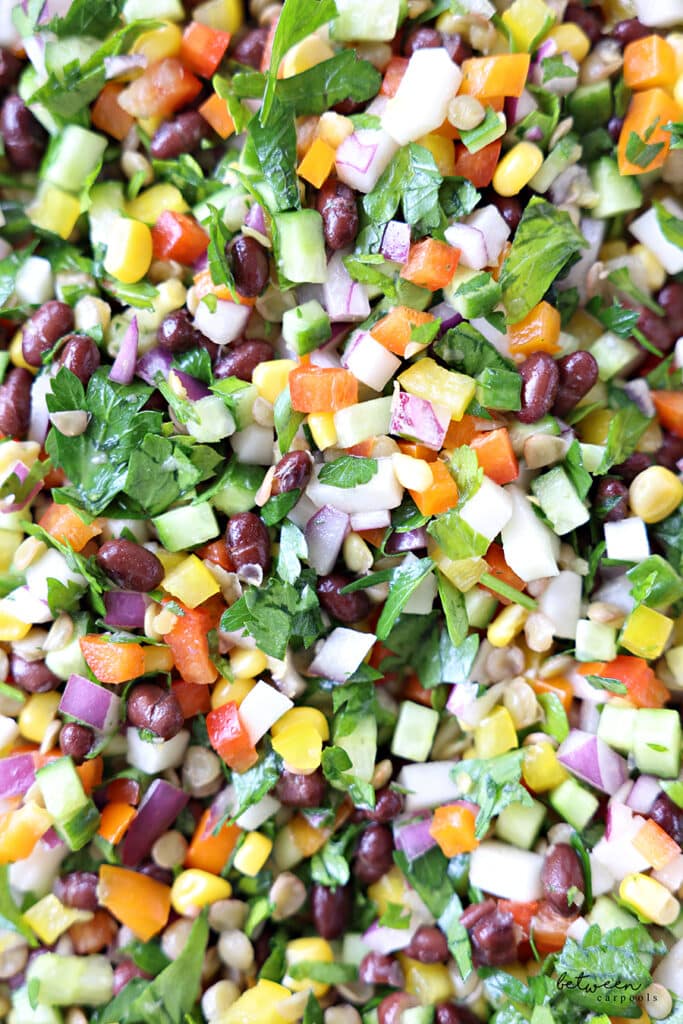 FOR EXCLUSIVE CONTENT AND A PEEK BEHIND THE SCENES, MAKE SURE TO JOIN OUR WHATSAPP STATUS HERE. JOIN OUR WHATSAPP GROUP AND WE'LL LET YOU KNOW WHEN A NEW POST IS UP!