It's not your typical dip–whether or not you like spicy things, you'll love these jalapeños and lemon on your fish, challah, or sourdough.
So, this was totally unexpected. This recipe came from my friend Malky Blum–and I don't know if you so much call it a recipe, or just an amazing combination… so amazing, that you'll fight over the bowl (with whoever else tastes it).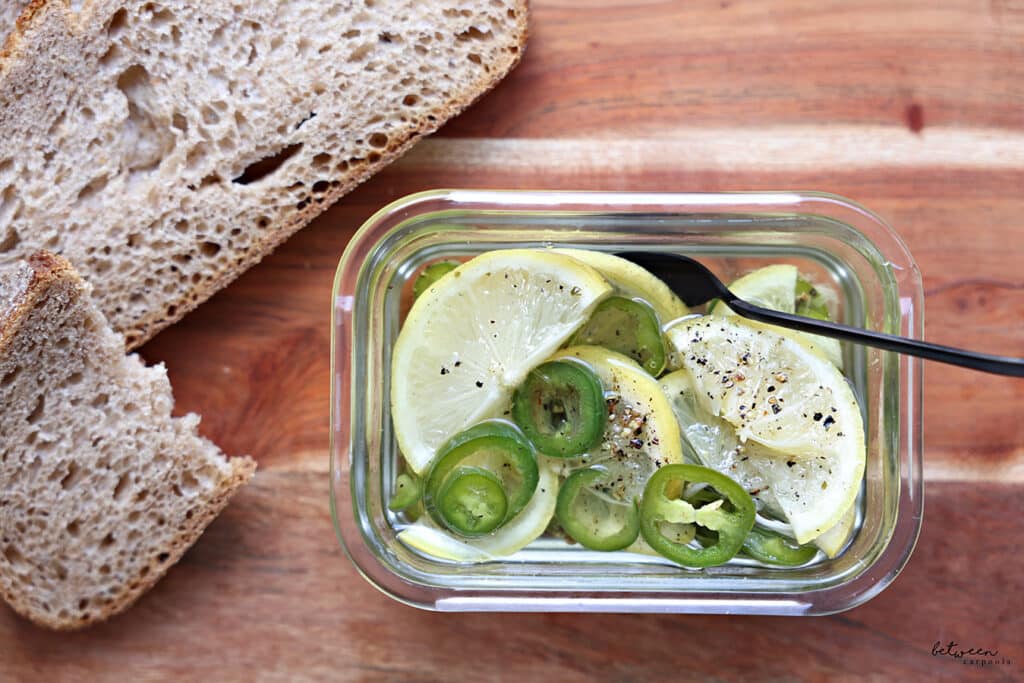 The jalapenos mellow out, so if you're scared of the spicey-factor, don't be. But they still have tons of flavor and they stay crispy. Throw the jalapeños and lemons on your bread or on top of fish (or whatever else you generally enjoy with dips).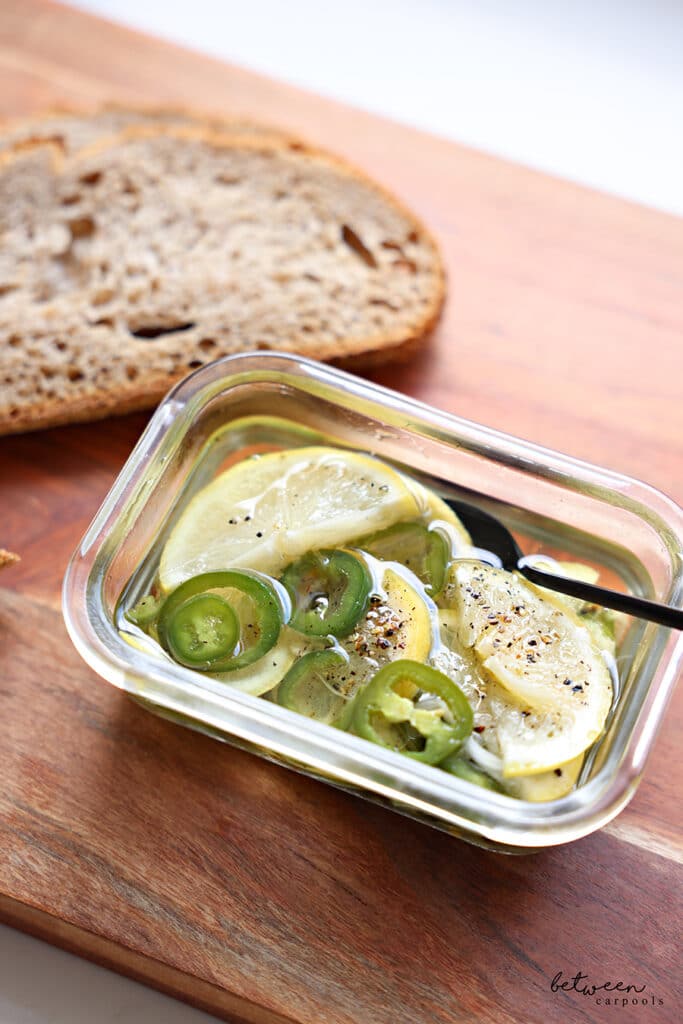 This is the item that I find myself looking forward to pulling out for Shalosh Seudos time.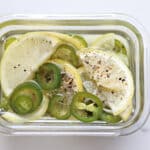 Print Recipe
Lemony Jalapeños
Ingredients
3 jalapenos, thinly sliced and seeds removed

1/4 lemon, thinly sliced

Olive oil, to cover

I use extra light. Canola can also be used.

½ tsp black pepper

1 tablespoon sugar

Kosher salt, to cover
Instructions
Place jalapeños and lemons in a small containers and cover with olive oil. Sprinkle with sugar and black pepper and give a little stir.

 Cover the whole surface with salt. (How much salt? Whether it's lightly covering or a thicker layer, it doesn't so much matter. The salt takes the spiciness out of the jalapeños and we found that whether people used less or more generous amounts–the recipe still worked!)

Cover and refrigerate at least 2 hours (I make it Friday morning and it's good by Friday night). Stir and serve.
FOR EXCLUSIVE CONTENT AND A PEEK BEHIND THE SCENES, MAKE SURE TO JOIN OUR WHATSAPP STATUS HERE. JOIN OUR WHATSAPP GROUP AND WE'LL LET YOU KNOW WHEN A NEW POST IS UP!