Do you feel thirsty over Pesach because you can't drink your Snapple?
Well, that's how I feel. Very thirsty. There was one Pesach, a few years ago, when I went driving around to 11 stores (Yes. ELEVEN) looking for the Kosher-for-Pesach "Nice" Tea. It wasn't the same as my Diet Snapple, but it did keep me from getting thirsty over Pesach (if you're the type that's thinking: Why don't you just drink water? Then stop reading!).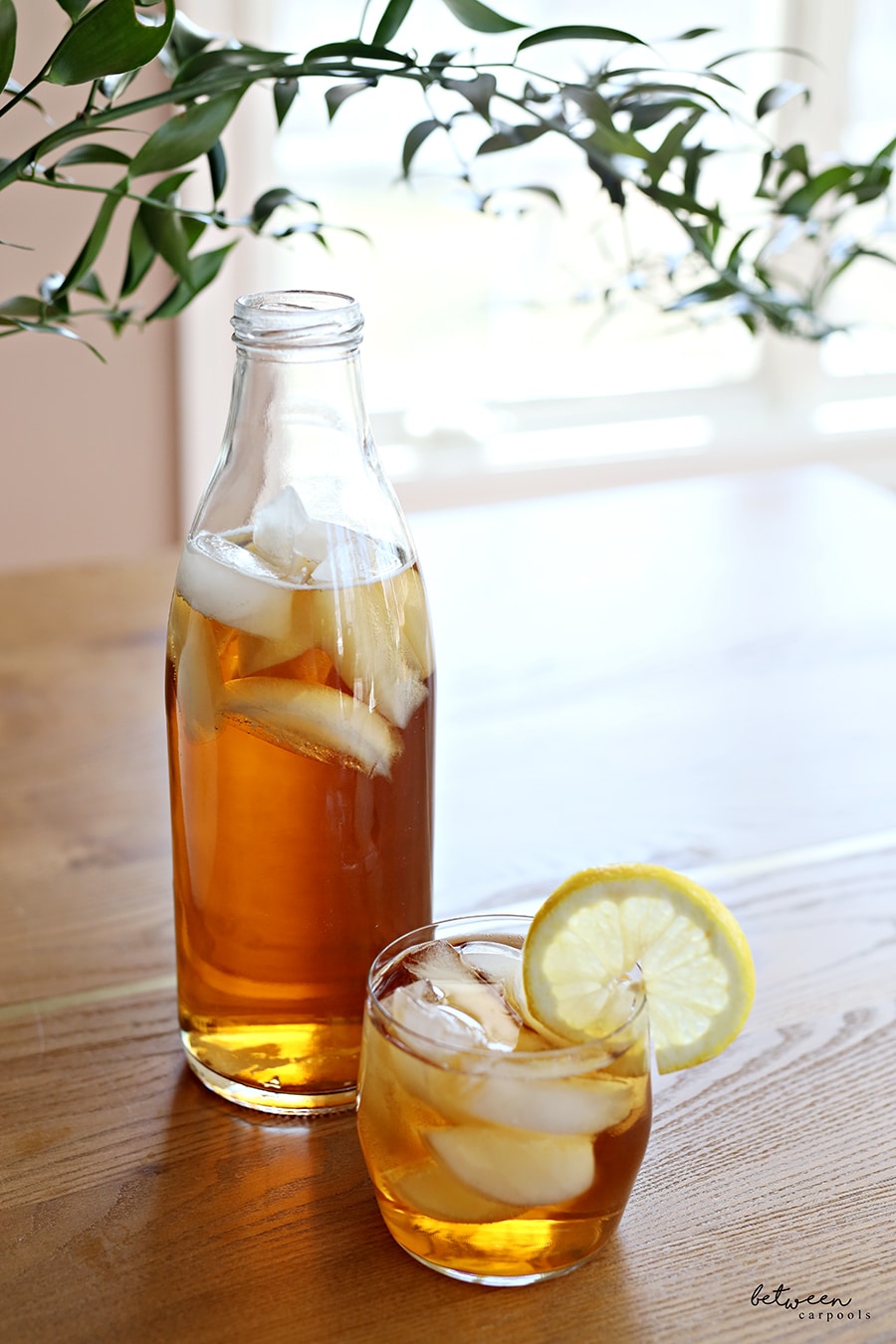 I don't like soda. I need cold iced tea to quench my thirst. For all the years without iced tea, I would add a little orange juice and sweetener to a tall glass of seltzer to quench my thirst.
During the night I was searching for "Nice'" Tea, I asked one supermarket manager, "I don't understand. What do people drink on Pesach?"
He answered,"Seltzer with raspberry syrup!"  Ugh!
Last year, I finally made my own iced tea and we drank it all Pesach long (my kids like it too). It's not exactly the same as Snapple, but it is still good, particularly when enjoyed straight from the fridge.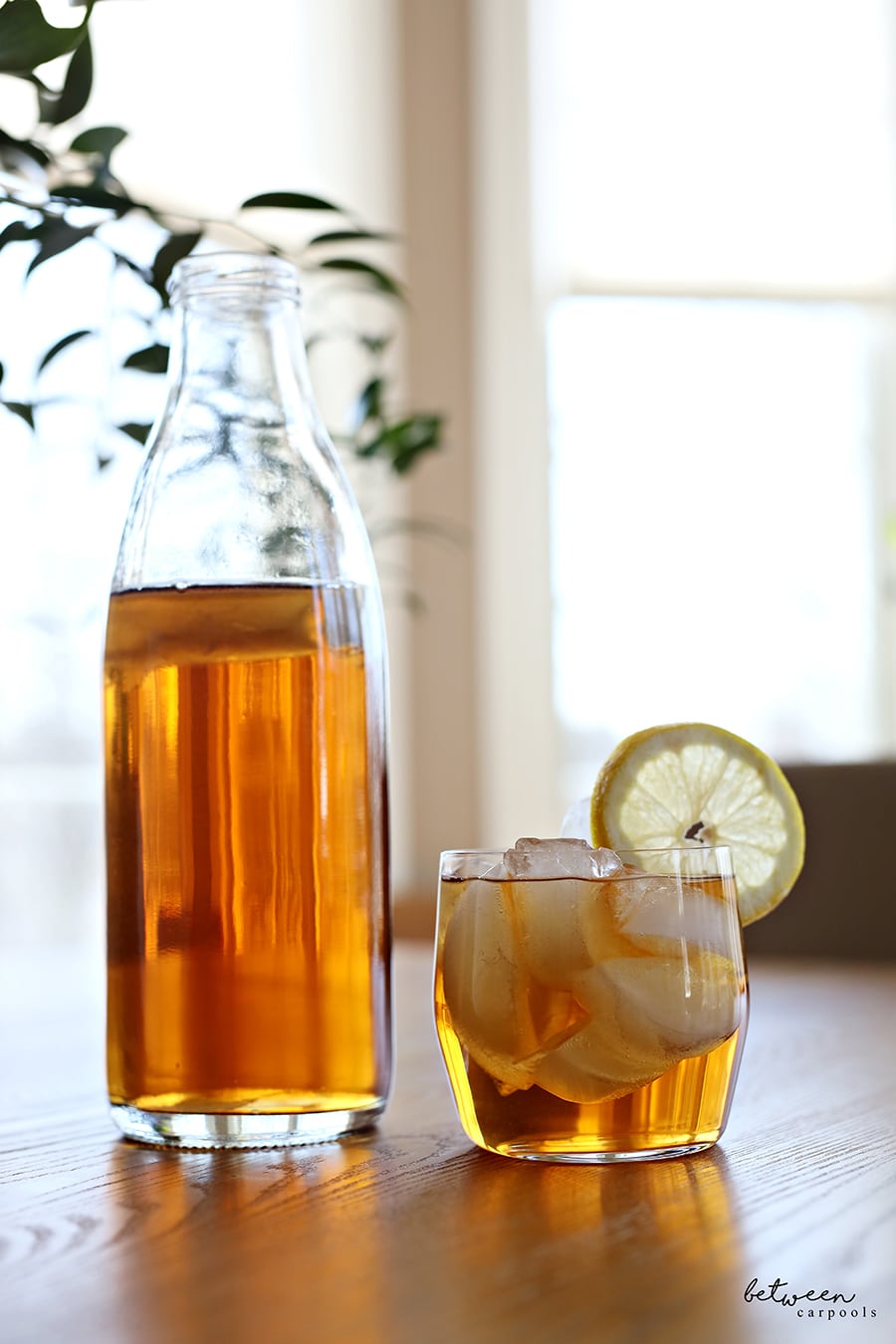 First, simply bring 12 cups of water to a boil (the amount doesn't matter, you can halve or double or triple the recipe as needed). Add 5 fruity tea bags and let seep for 30 minutes. We like "Peach Tea" and "Mango Passionfruit Tea." I tested lots of other teas, and it's the fruity ones that we liked the best. You probably already some a Kosher-for-Pesach tea in your pantry.
Add 1/2 cup lemon juice and sweetener to taste. For 12 cups, you likely need 12-16 packets of "Sweeties." The liquid sweetener will also work. Transfer to bottles or a pitcher and chill in the fridge until very cold. I have a 6-pack of these bottles which I use to store my iced tea over Pesach.
If you want to make an iced tea "essence," follow the same instructions as above, simply use less water and add water when needed.

Diet Iced Tea for Pesach
Ingredients
12 cups water
5 fruity tea bags
½ cup lemon juice
12-16 packets sweetener, or to taste
Instructions
Bring water to a boil. Add tea bags and let seep for 30 minutes.
Mix in lemon juice and sweetener. Transfer to bottles or pitchers and chill until very cold. Enjoy.