Answering questions builds self-awareness and confidence. Hear what Chedvi Perr, LCSW says about The Jewish Kids Journal.
Journal writing is a wonderful way to help children develop a love of writing while also learning to express themselves and convey new ideas. Nothing is more exciting than giving a child a writing prompt and seeing the places they can take it.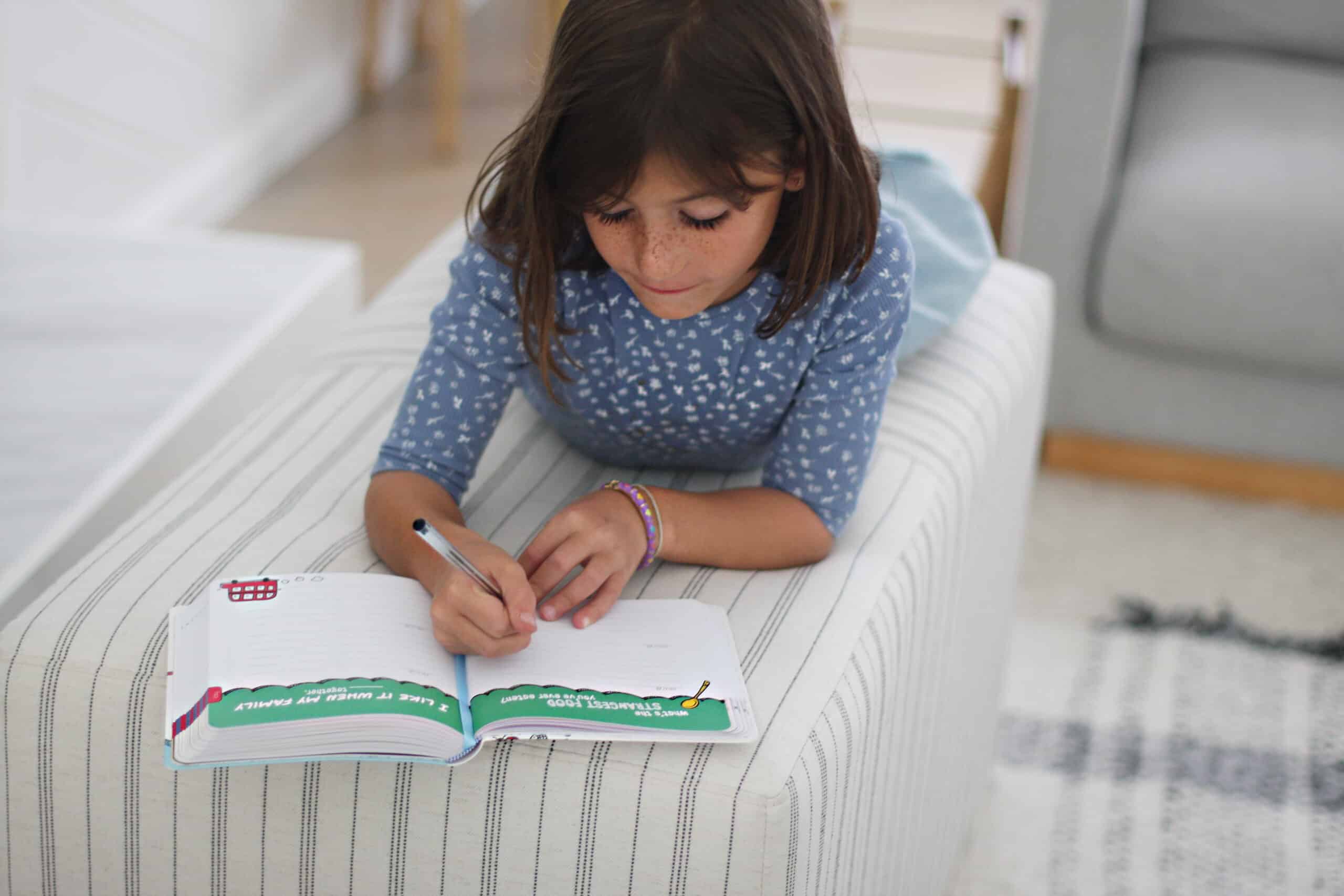 In The Jewish Kids Journal, many questions are loaded and some seem simple, but nothing is too simple; it gets children thinking about themselves, to know themselves, which is amazing.
You won't believe this–but there are so many questions even adults can't answer. I see adult clients and I ask them, "Give me three words to describe yourself" and they don't know!  
I love questions that bring self awareness without children even realizing it! Questions like, "What would you do if you had a million dollars" or the question, "I complain the most about…." gets you thinking – Why do I complain about that? Hmm..  Or "What's one thing I can do to brighten someone's day?" Looking at their answer, a child might be motivated to actually do it! A child will think, "Yes, I have the ability to give my brother a compliment, I'm going to do that now!" 
So there's a lot of self-awareness, self-growth, and self-understanding, which I absolutely love.  I also find that it's giving kids the ability to have a voice and identity. So often kids don't get a chance to have a say in important matters. They just get told: this is what we're doing, this is where you are going, and this is the school you are going to, etc. And here the journal is saying, "What's YOUR favorite? I want to hear what you have to say!" Everything is about what everyone else is doing, so it's important for children to have a space for their opinions.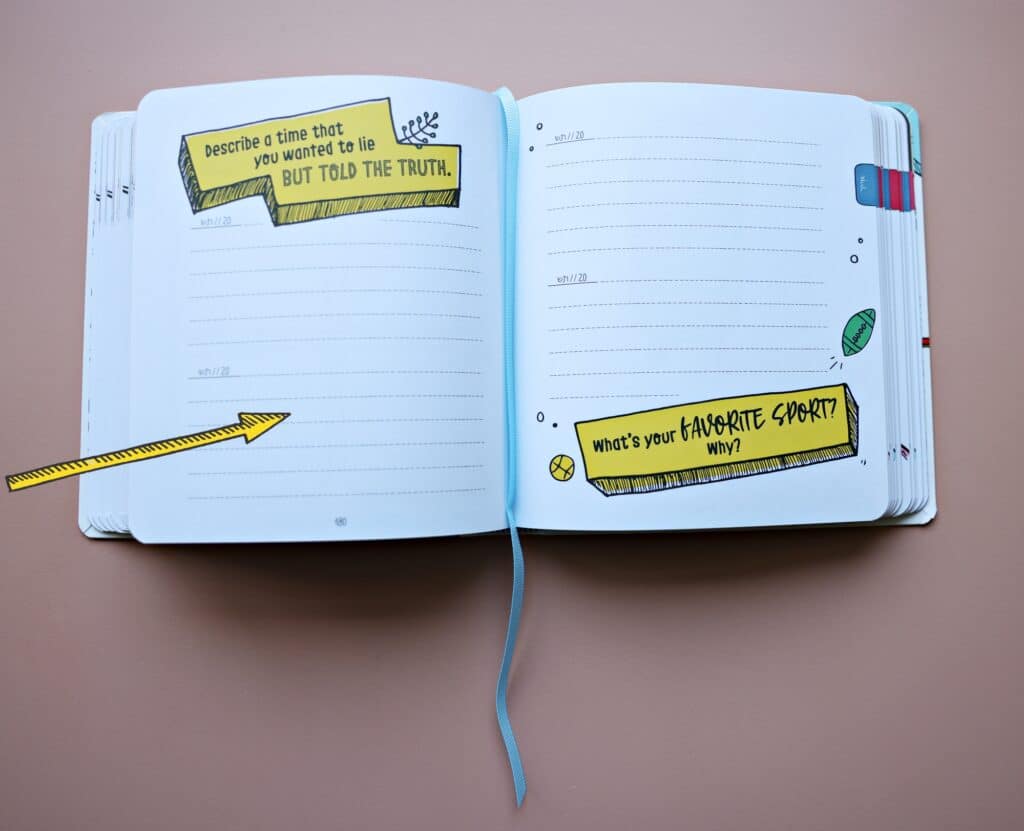 The journal has room for 2 years, so it is incredible to be able to look back and see the growth; see what was important to you last year and how you grew. Maybe last year something petty was important to you; this year it doesn't matter much :)) 

---
To read more about the journal click here.
Our updated Jewish Kids Journal has a new soft cover, full color, and a lower price point! Click here to buy.
FOR EXCLUSIVE CONTENT AND A PEEK BEHIND THE SCENES, MAKE SURE TO JOIN OUR WHATSAPP STATUS HERE. JOIN OUR WHATSAPP GROUP AND WE'LL LET YOU KNOW WHEN A NEW POST IS UP!