Here's how to elevate your hummus/chummus plate (or how to keep it simple!).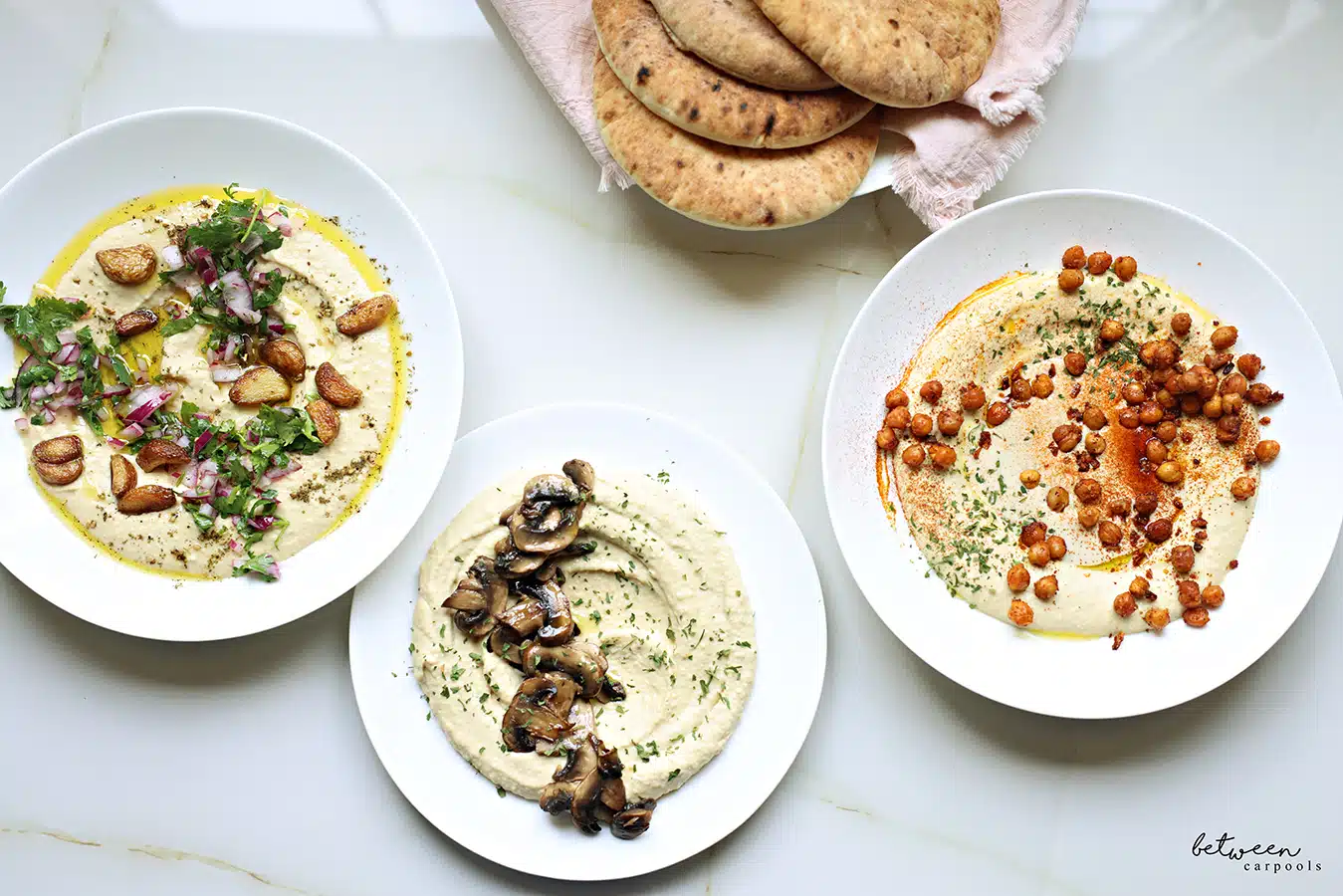 When it comes to feeding a crowd on Yom Tov, chummus plates are a great item to serve as an appetizer, or on the table alongside the appetizer.
Everyone loves to dip challah into chummus. Make one to serve in the middle for a small crowd, or make mini ones for individual servings. It's a great solution to keep everyone happy until the main course shows up. 
Prepare one for a small crowd, or more if you are expecting more people. 
See here for our basic chummus recipe and here for our techina recipe. Both can be prepared well in advance, the techina even frozen! Well, technically, the yummiest way to serve chummus is fresh out of the food processor, but yeah, that is not going to work on Yom Tov. Just make sure the chummus and techina reaches room temperature before serving.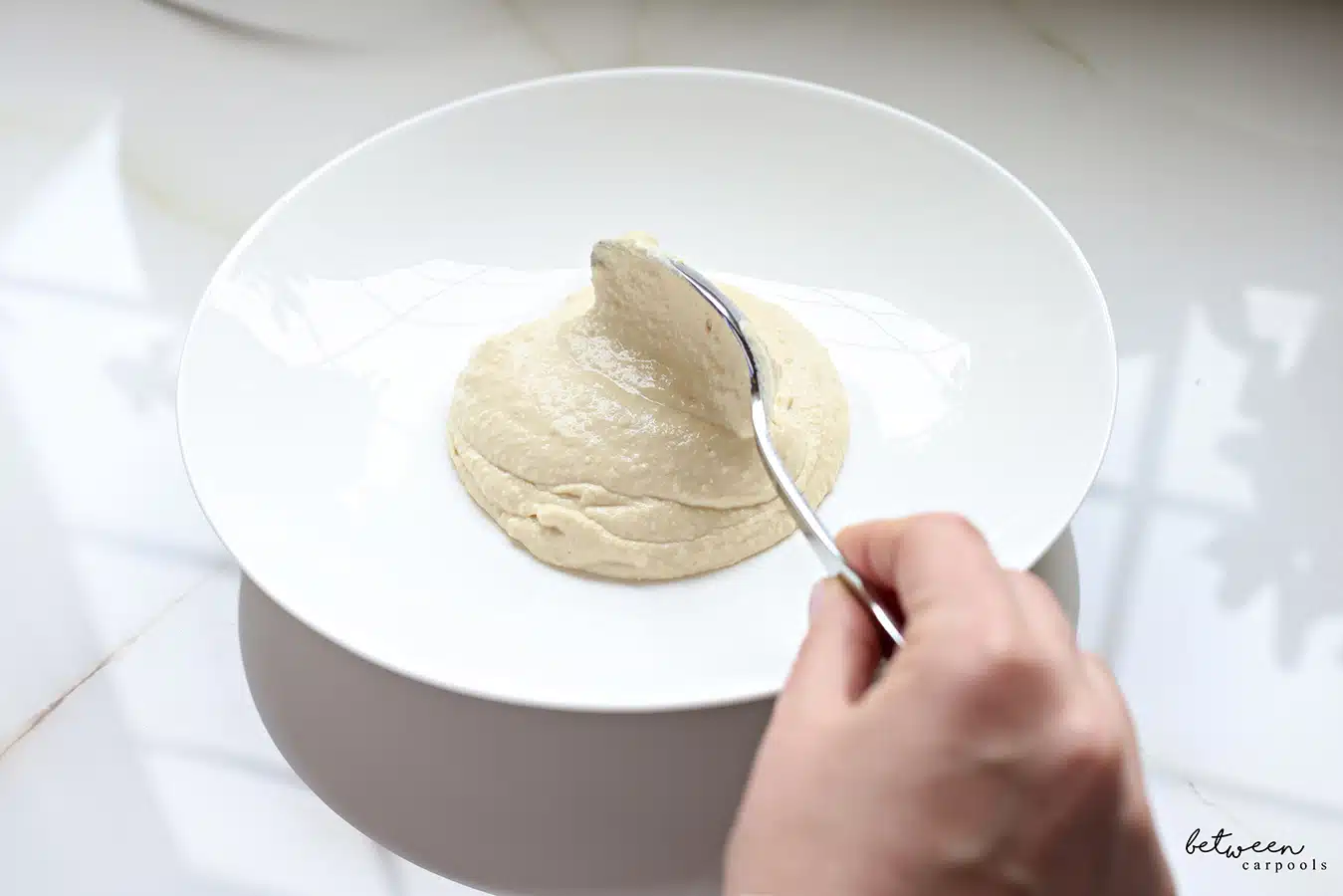 First, for the simple way: To plate your hummus, Drop a hefty spoonful of chummus onto a plate or very shallow bowl.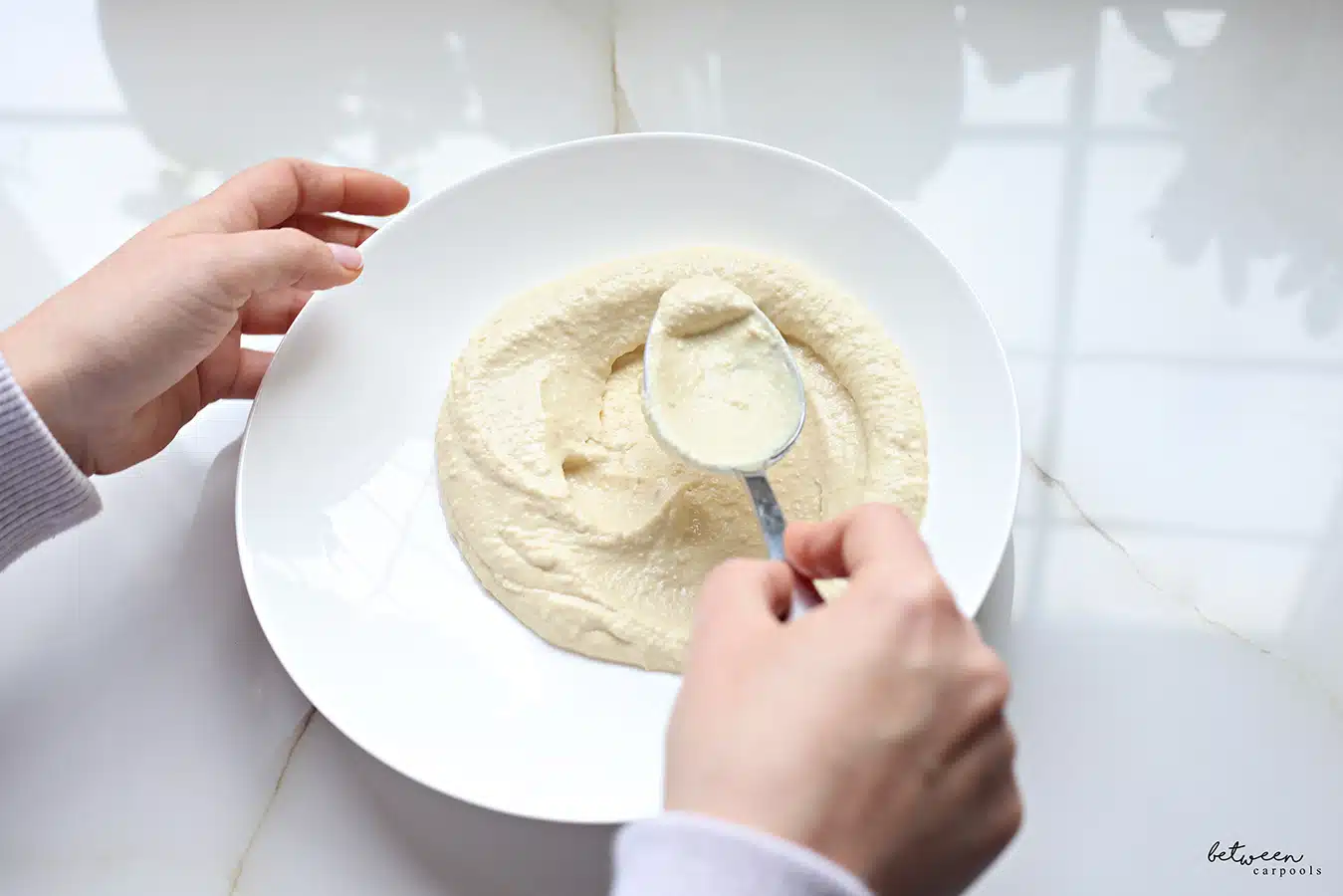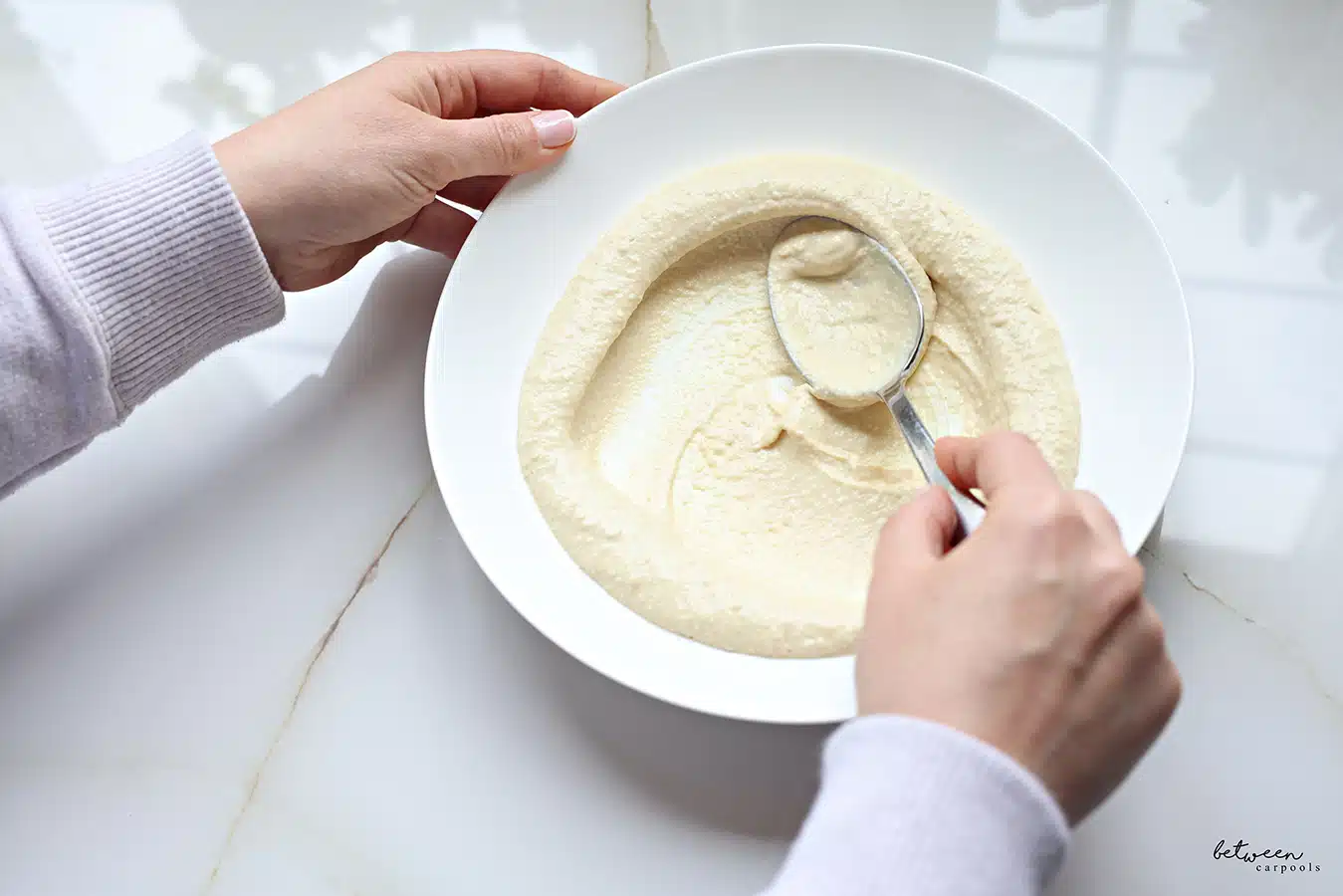 Then, using the back of a spoon, twirl the plate so that you spread the chummus all around the edge of the plate and leave an indentation in the middle.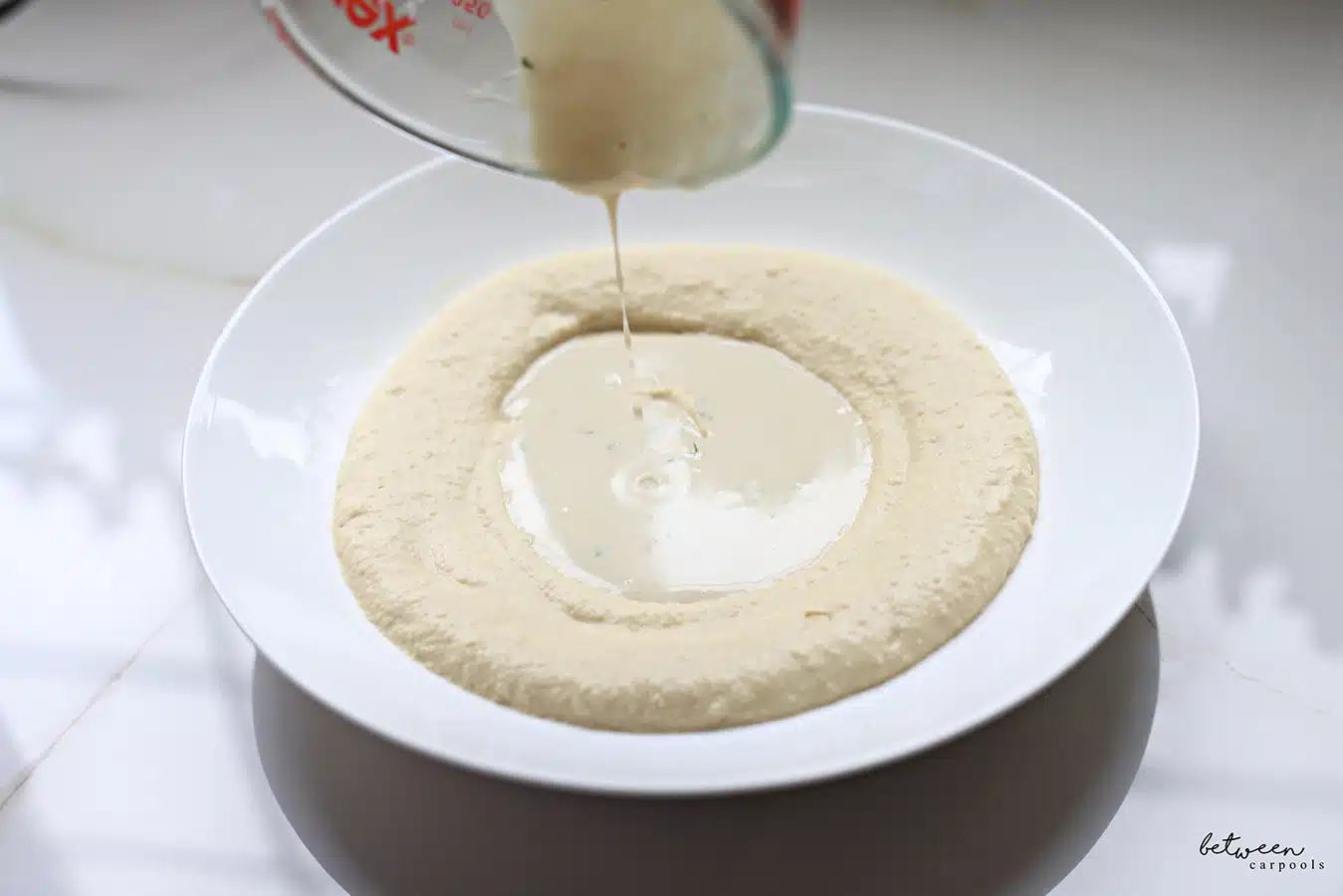 Fill the middle of the plate with the techina.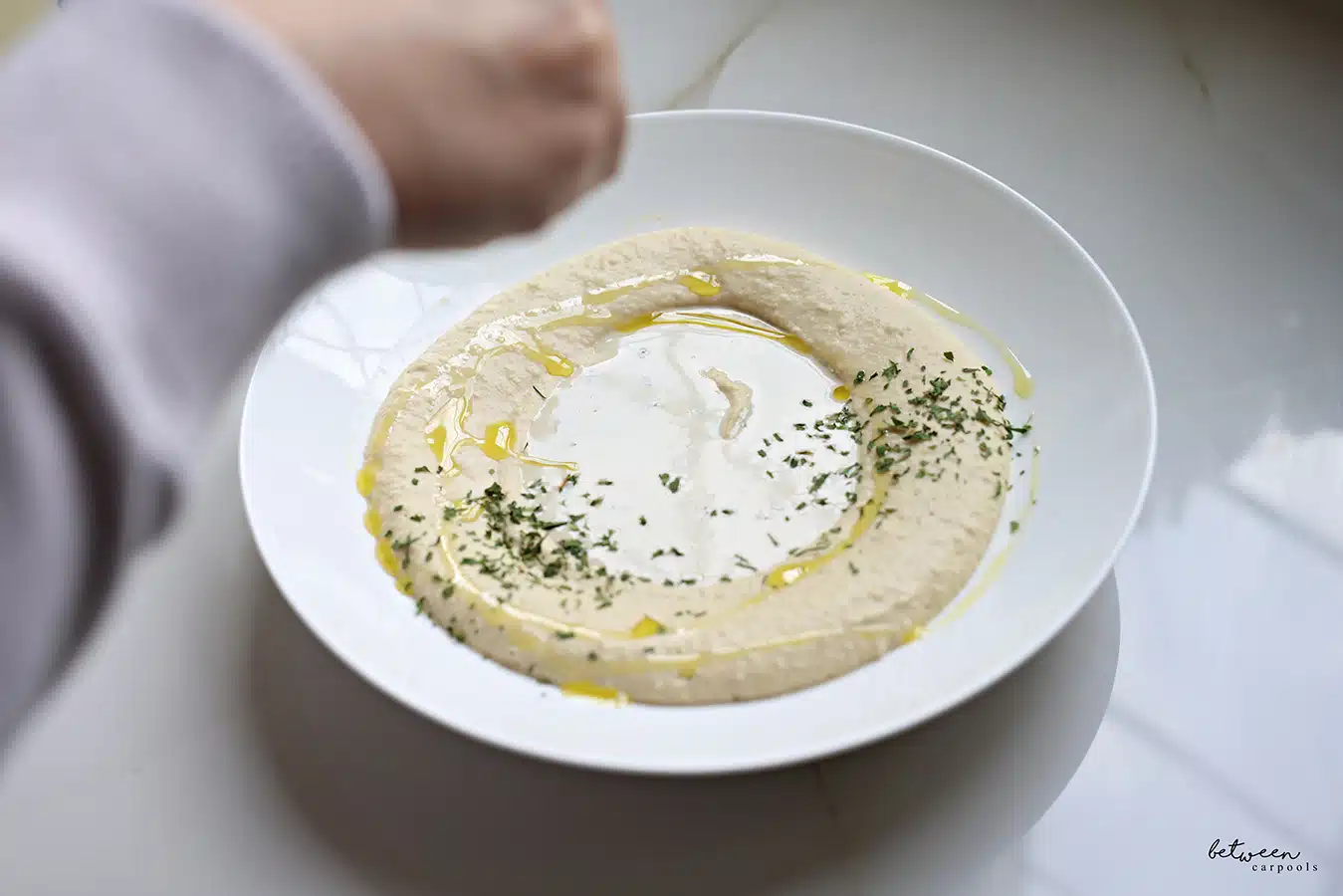 Drizzle about a tablespoon of good quality olive oil over the plate.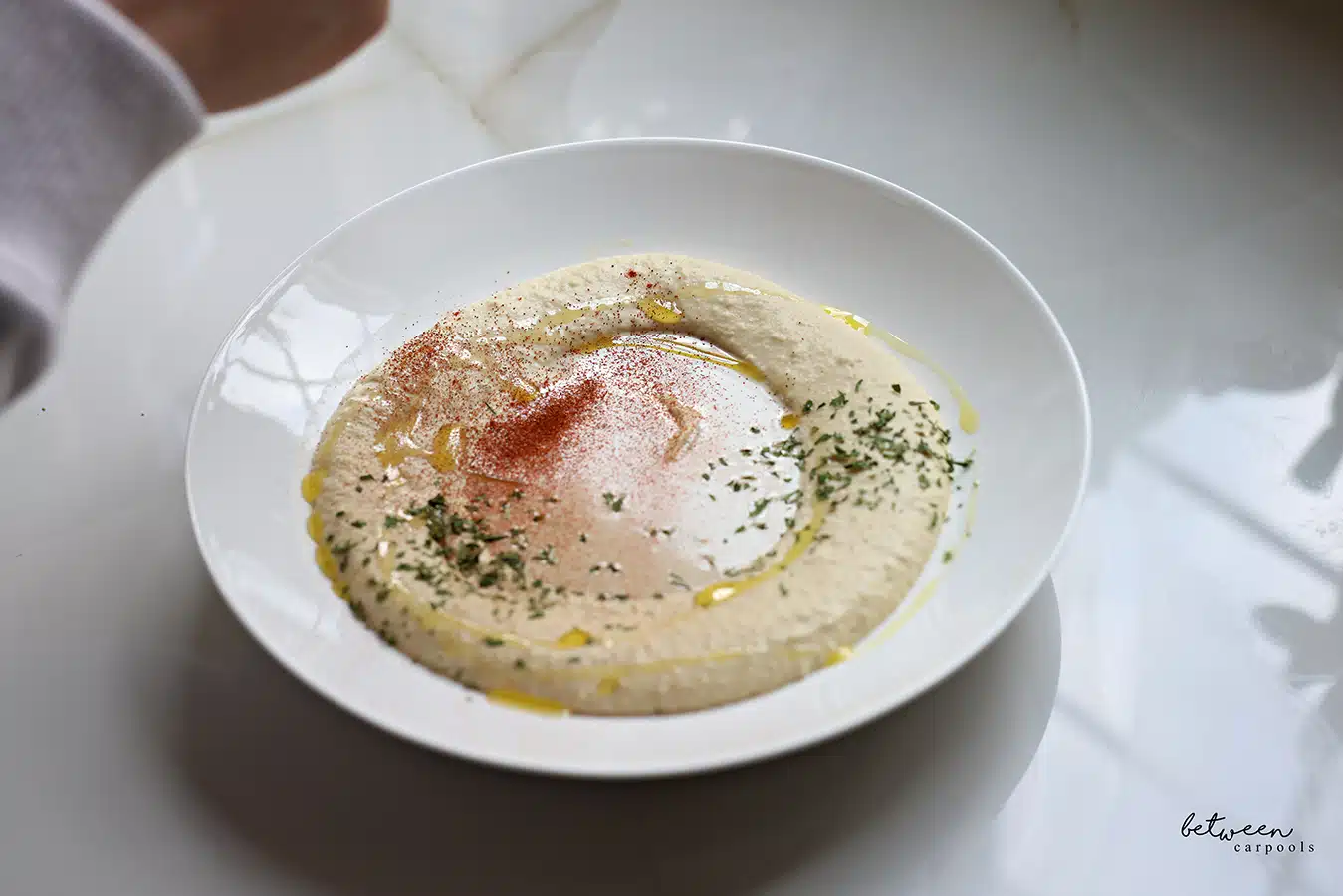 Decorate your plate with some zaatar, parsley flakes, sumac or paprika. Voila, you are done. Now add any of the below toppings, if you like.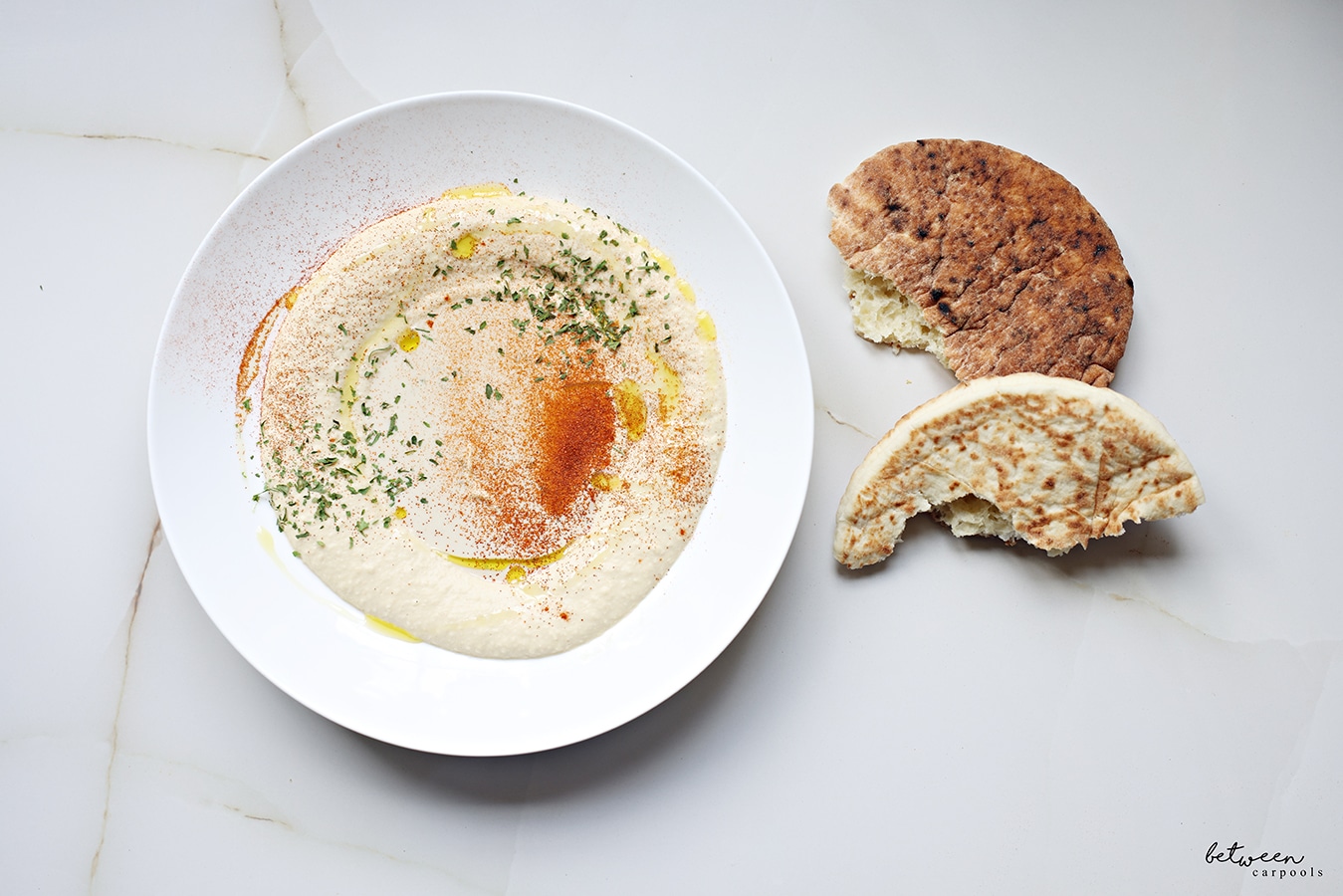 And now, for some Yom Tov pizazz:
We thought dressing up the traditional chummus plate was a great idea as well. It doesn't take much but it does make a huge difference. 
For the Roasted Mushrooms Plate: 
Sauté sliced mushrooms in a pan with some oil and a drop of chicken consomme powder. If you don't want to use consommé powder, you can season lightly  with some spices. Top chummus with warm mushrooms. 
For the Roasted Chickpea Plate: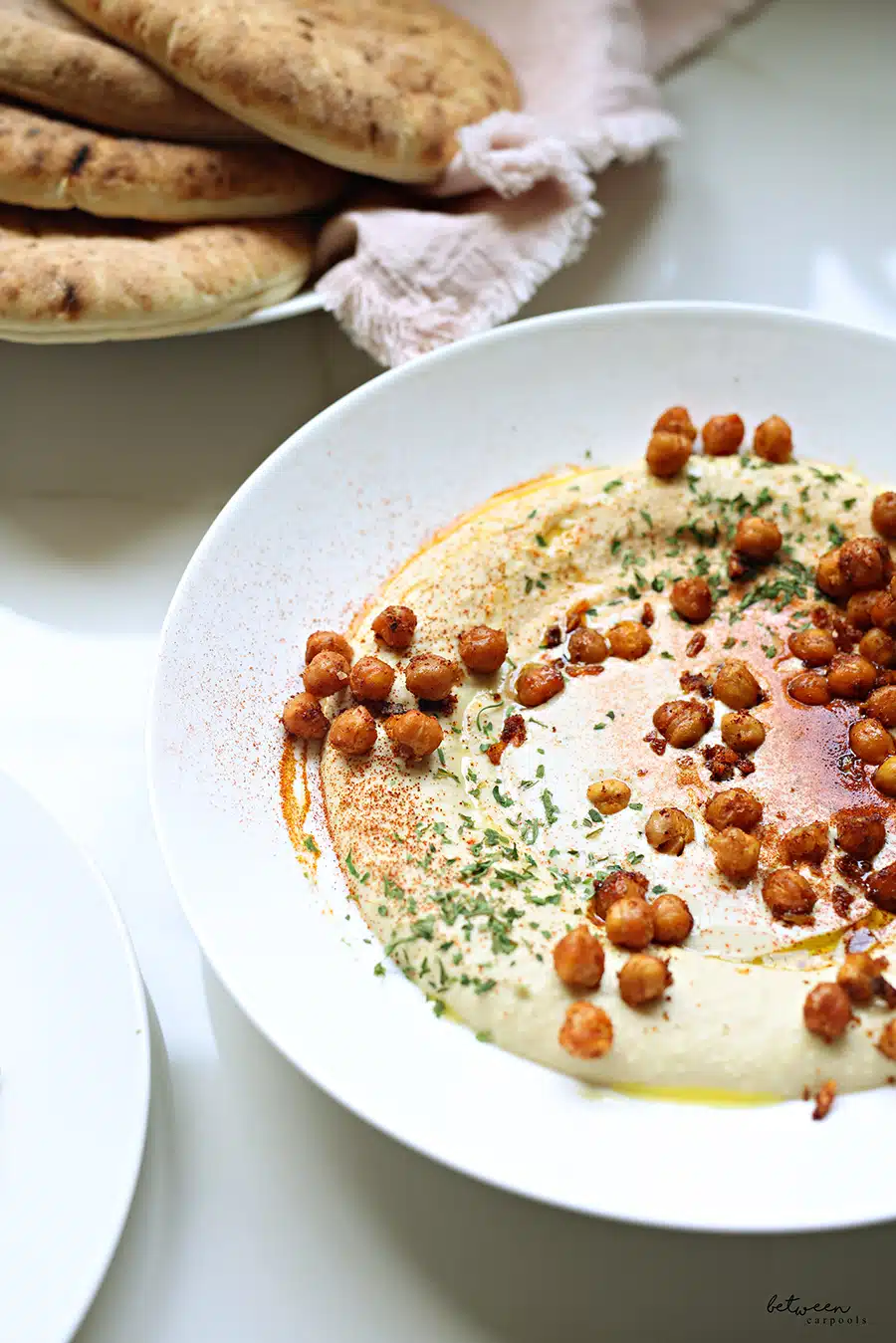 Roasted Chickpeas
Ingredients
1 can chickpeas, drained
2 Tbsp oil
1 tsp onion flakes
1 tsp paprika
½ tsp garlic powder
Salt to taste
Instructions
Toss chickpeas with season on a baking sheet. Bake at 425⁰F for 25 minutes. Add the roasted chickpeas to your chummus served the "simple" way (with parsley, olive oil, and paprika).
To prepare the garlic confit, place some peeled garlic cloves into a small oven safe container. You can use a small aluminum pan or a ramekin. Sprinkle with salt and pepper, and dried herbs, if you like, like Italian seasoning or rosemary. Cover with olive oil. Bake at 350⁰F for 1 hour. Uncover and broil until a bit charred and golden, about 10 minutes. Confit can be prepared in advance and refrigerated up to a week. Just rewarm before serving.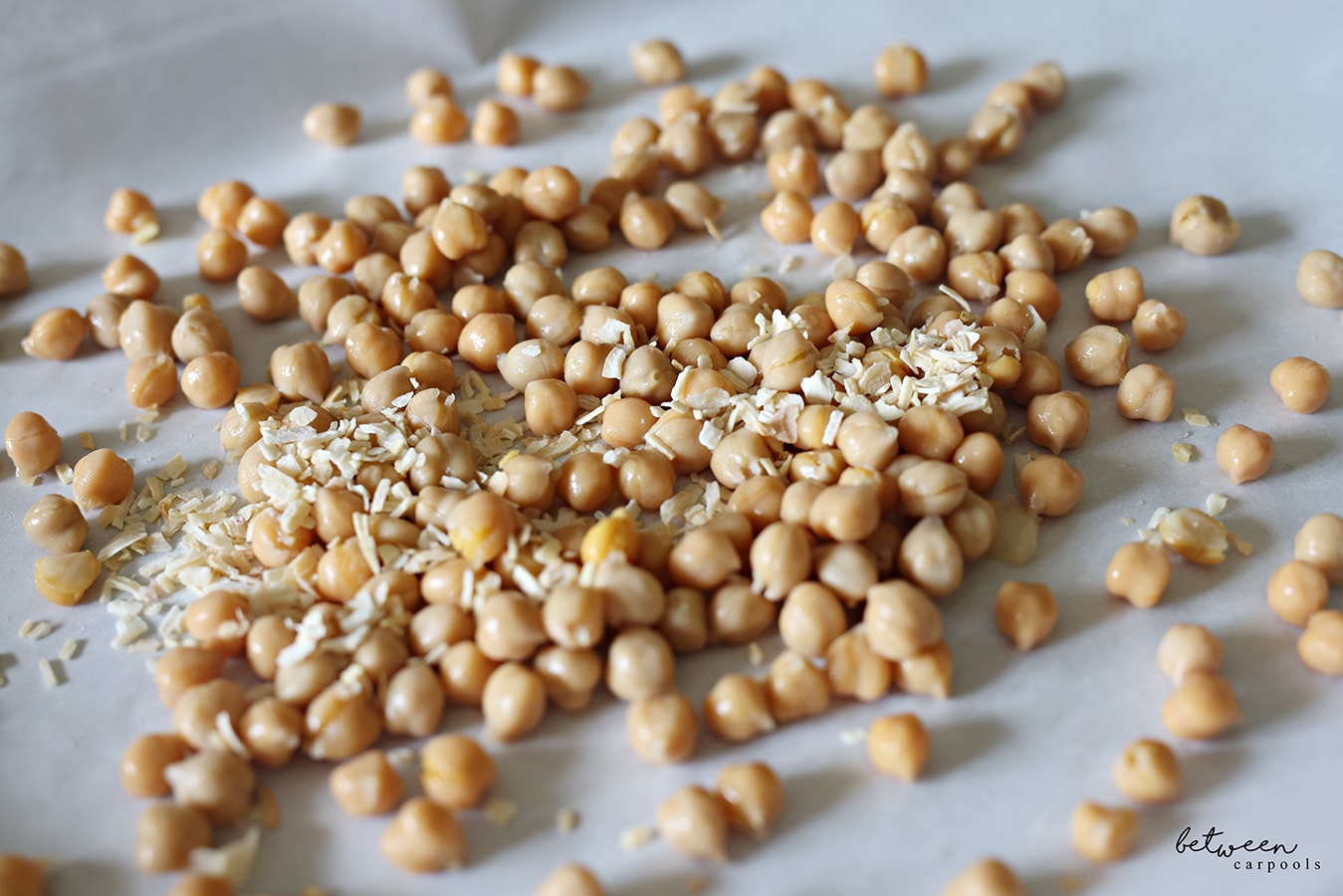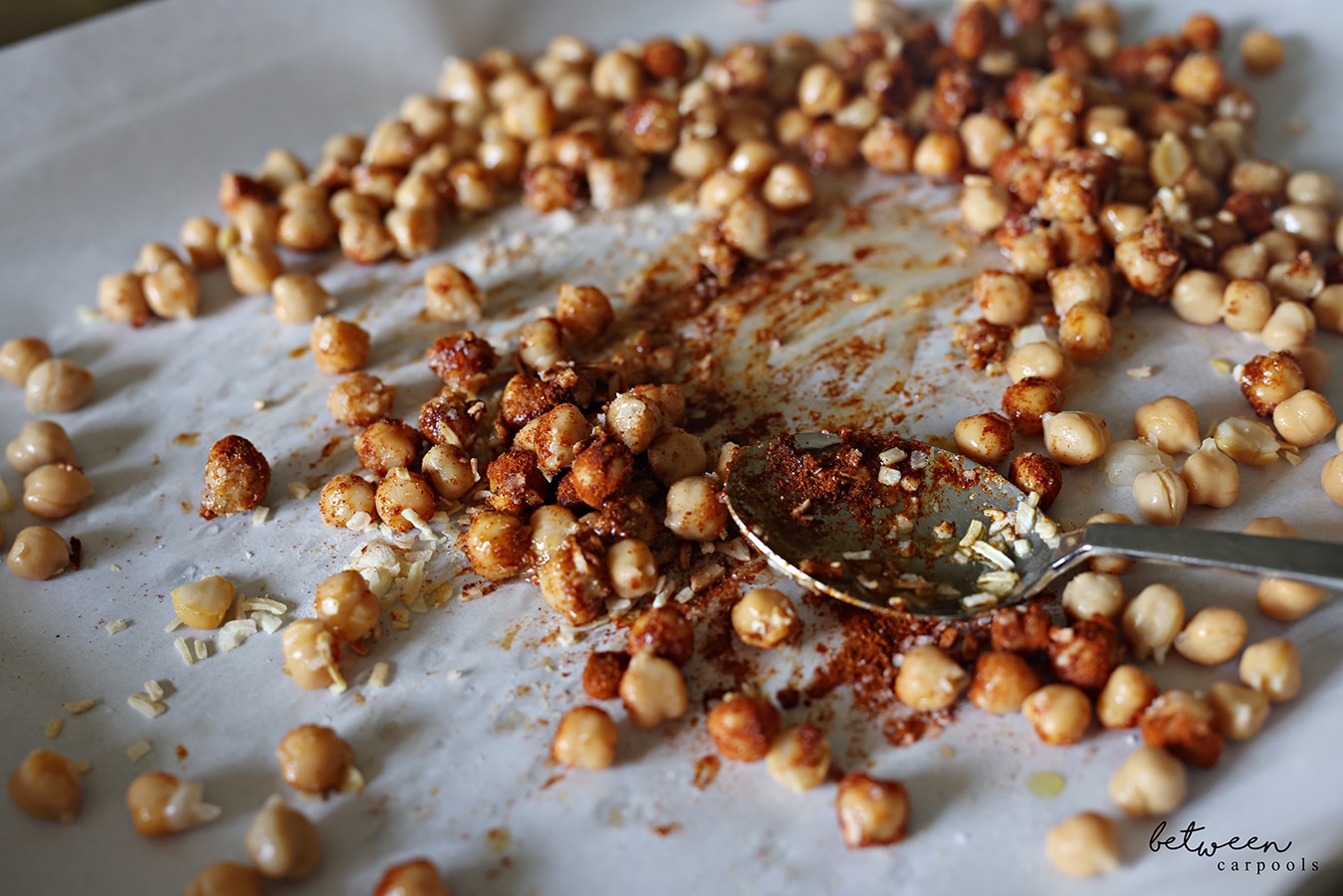 For the Garlic Confit and Red Onion Parsley Plate:
The recipe for this red onion and parsley mixture comes from the amazing cauliflower side dish in Dinner Done, page 219. It can be prepared in advance and stored in the fridge for up to a week.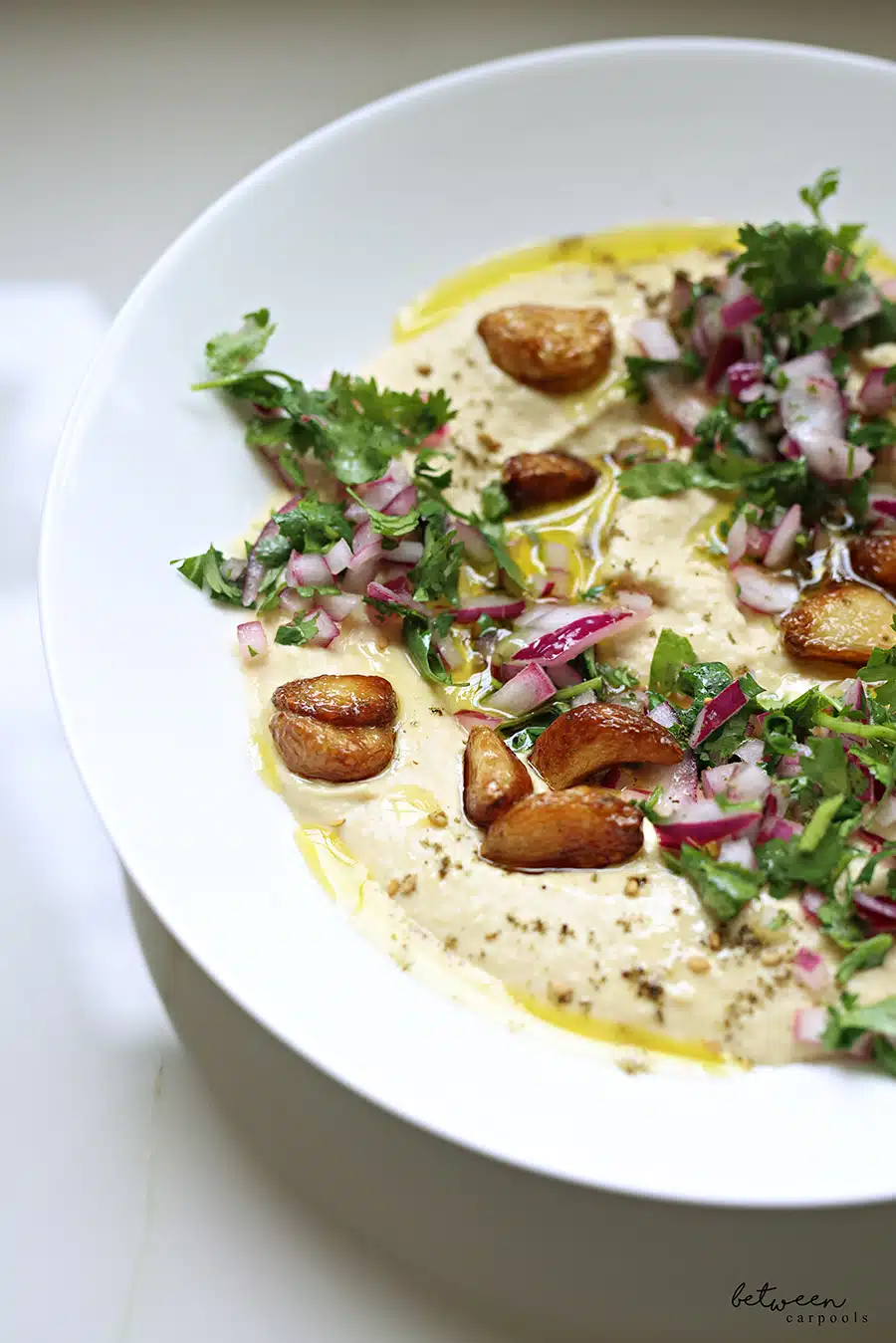 To plate: Liberally drop some spoonfuls of the red onion and parsley mixture onto the hummus, then scatter spoonfuls of garlic confit. Finally, drizzle some of the oil from the garlic confit over the plate. Finish the plate with some za'atar spice.