We've got a simple tip for you that will save you from having to clean those greasy containers right before Shabbos.
Do you like to cook soup in bulk and then freeze batches in the right size container for your family? It's so simple to pop it out of the container and heat up in a pot for Shabbos – or any dinner. 
But if you're like us, you really don't want to be washing out those containers in your clean pre-Shabbos kitchen! And do you also seem to run out of those large containers just when you're in the batch cooking mode and have 9 containers worth of soup to freeze?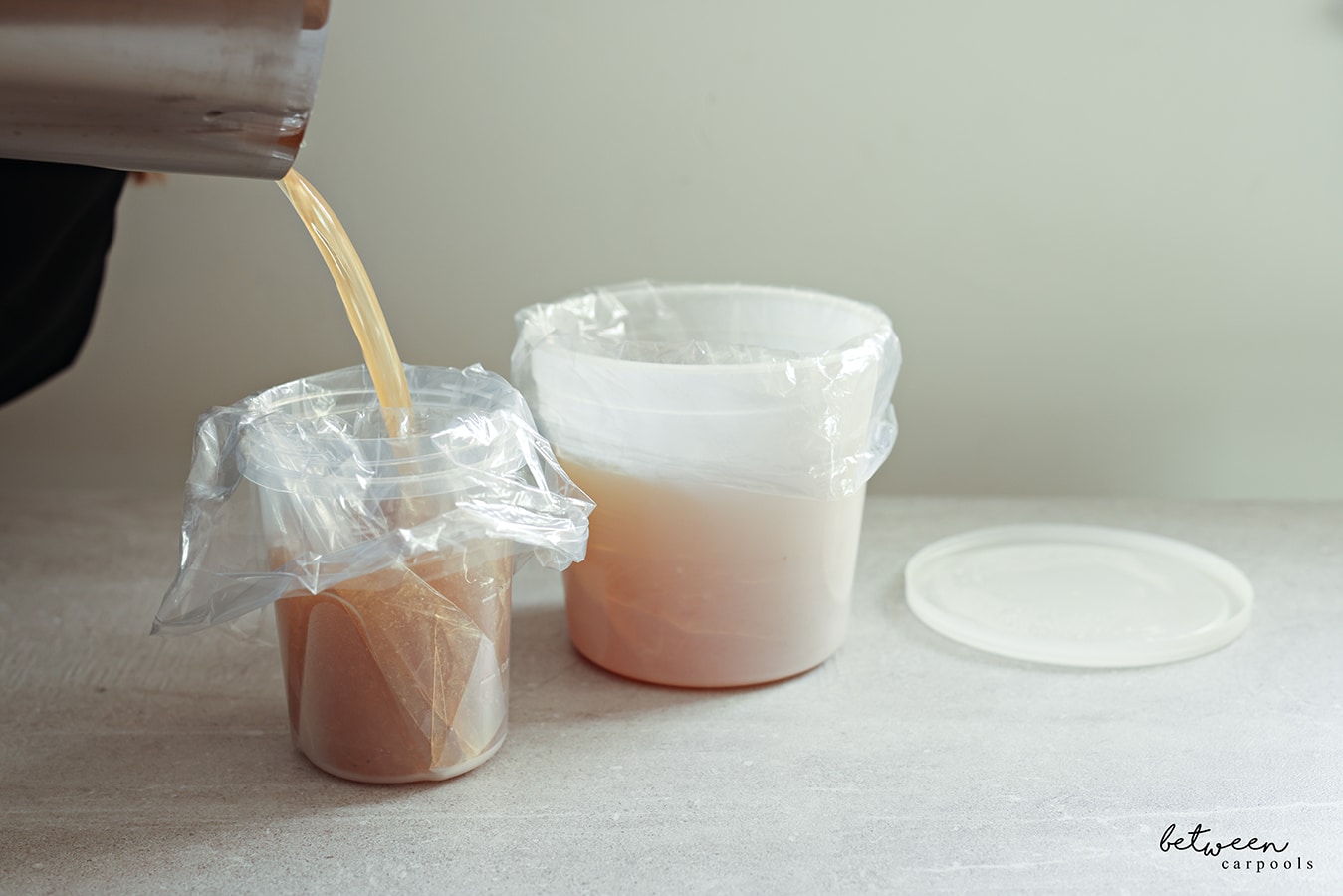 A reader shared this tip and we love it! Line the container with a food safe storage bag before pouring in the soup. Pour in the soup,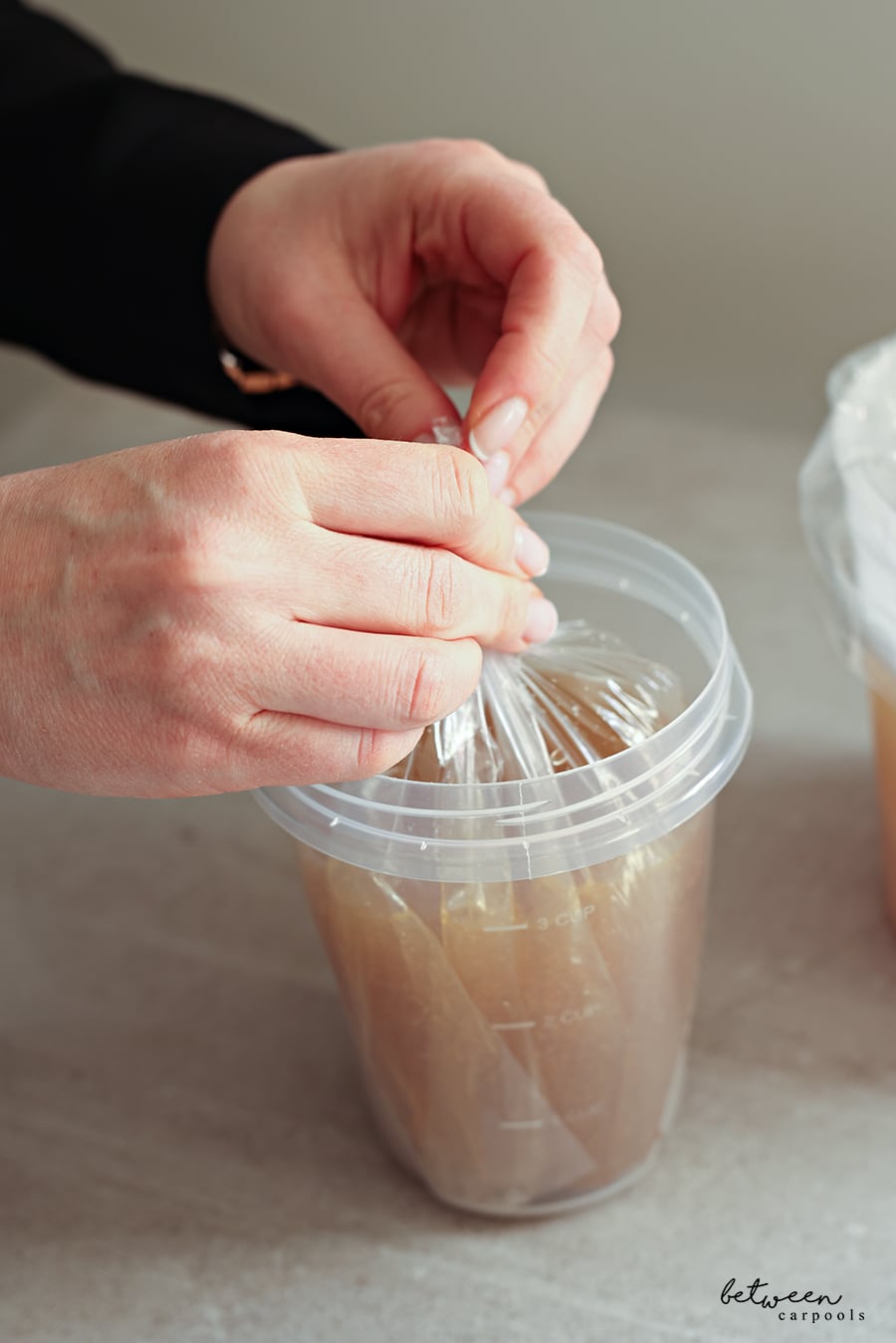 leaving enough room to tie off the top of the bag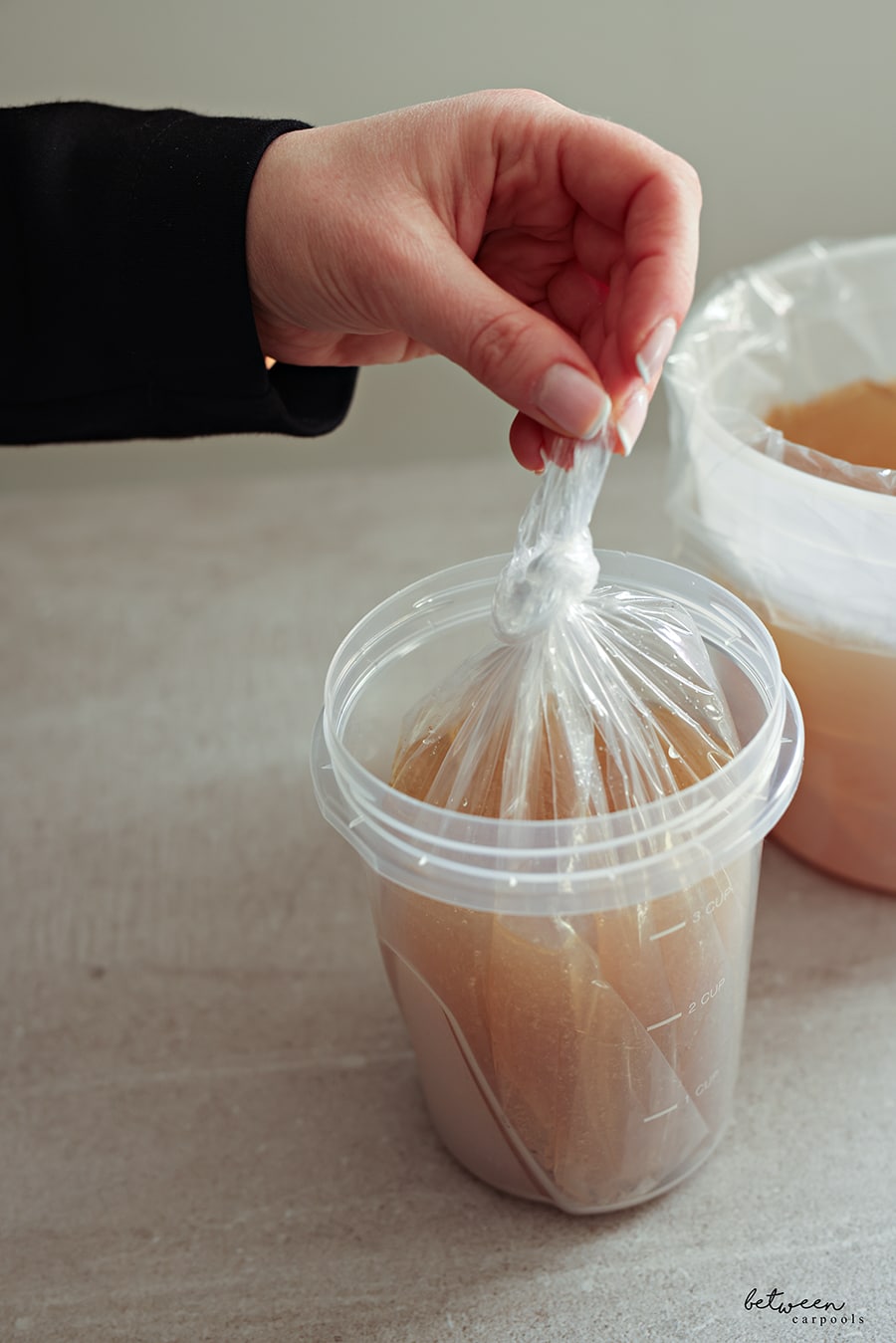 in a knot.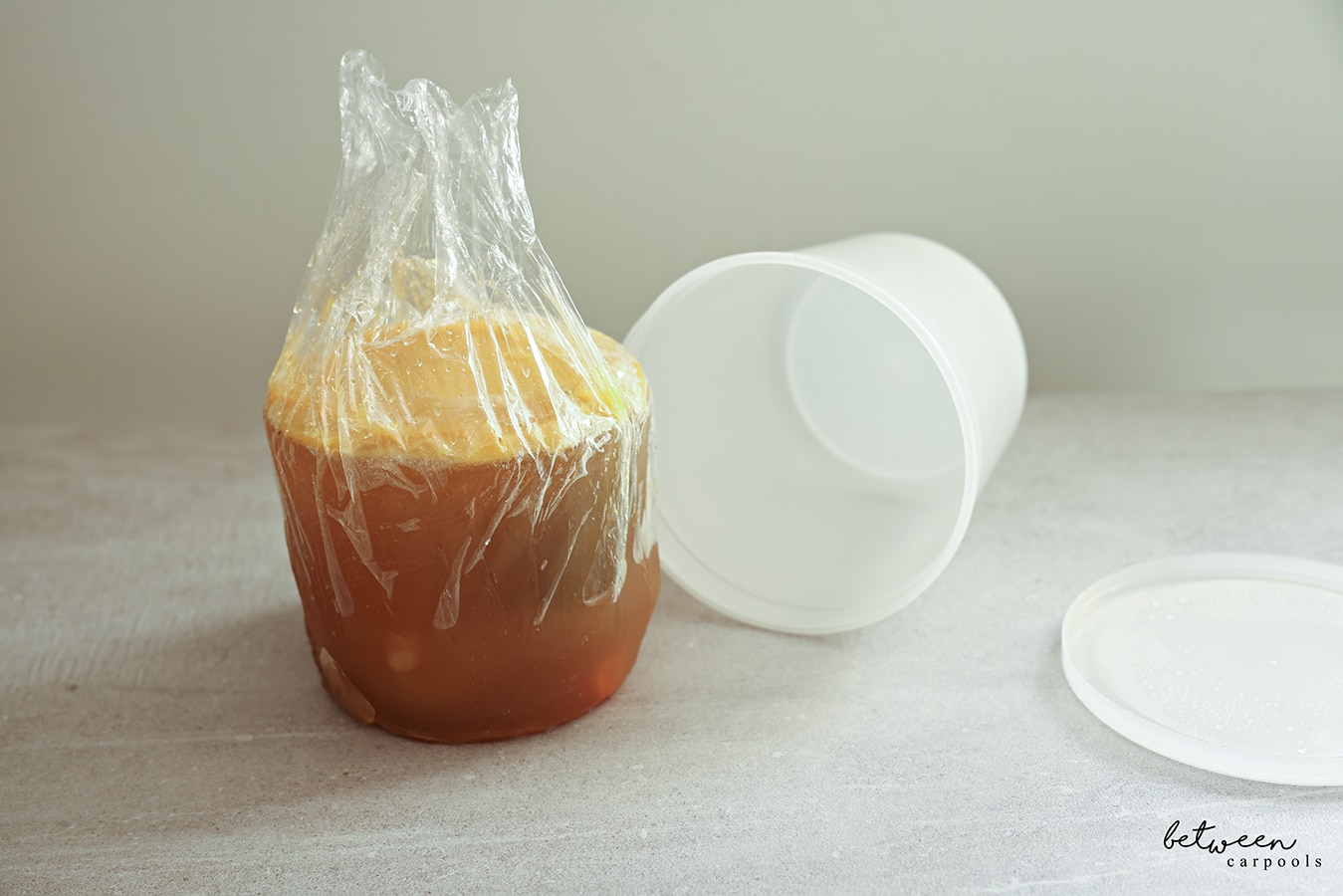 When it's frozen solid, you can either leave it in the container, or take it out and leave it in the freezer in just the bag. (We recommend double bagging if you'll be removing it from the container.
That's it! The container stays clean and ready for the next soup!