Hey girls–no worries. This is a great trick for keeping your skirt in place while on a bike. 
In my work training people (ok, mostly children) to ride a two-wheeler bicycle, I get to enjoy the thrill of confidence when a rider picks up speed and independently rides off, wind in face. 
And then, the wind goes elsewhere we don't want it to.
For the girls, I share with them my personal skirt-stay-down-hack. No pins, no Velcro, no sewing, no ruining skirts.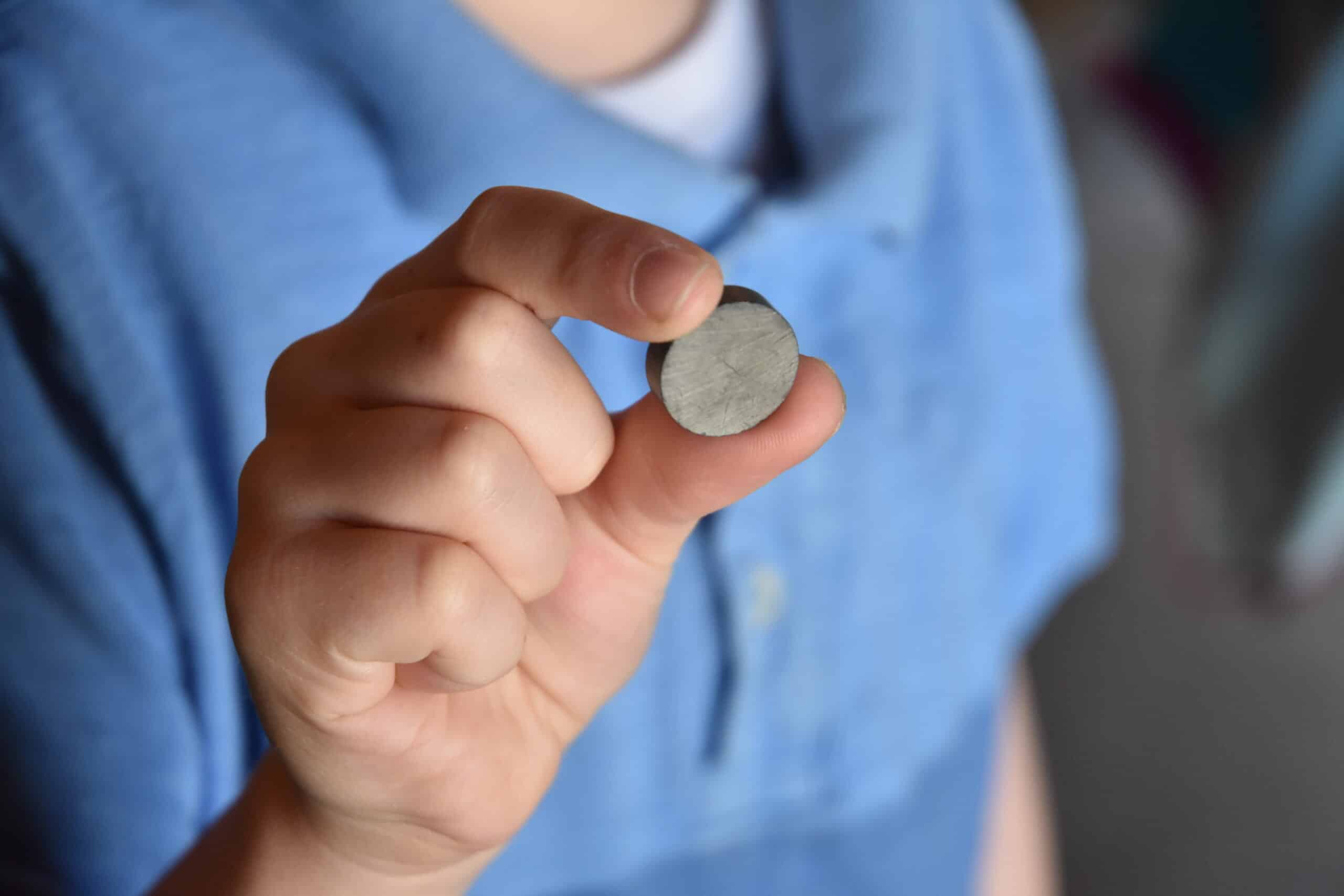 Photo by Julie Hauser
All it takes is four small round magnets (I bought mine at Ace Hardware for maybe 25 cents each–buy extra, because they are easy to lose). Two for each leg.
For this hack, a girl/woman needs to be wearing either a skirt that has attached leggings, like a swim skirt, or separate leggings/capris underneath. Tights could also work, or thigh highs.
1. One magnet goes underneath the leggings, to be sort of planted there (until the second one connects) just above, but next to the knee, toward the outer side of the leg.
2. Next, spread out the legs into sort of a sideways lunge and squat position, to let the skirt's fabric spread out (so you will have a wide range of motion when on the bike). Then place the second magnet on top of the skirt, as the two magnets connect! Next, do the same with the other leg. Voila.
Looks a bit funny when you are just standing, but it works perfectly when riding to keep the skirt covering and not flying up!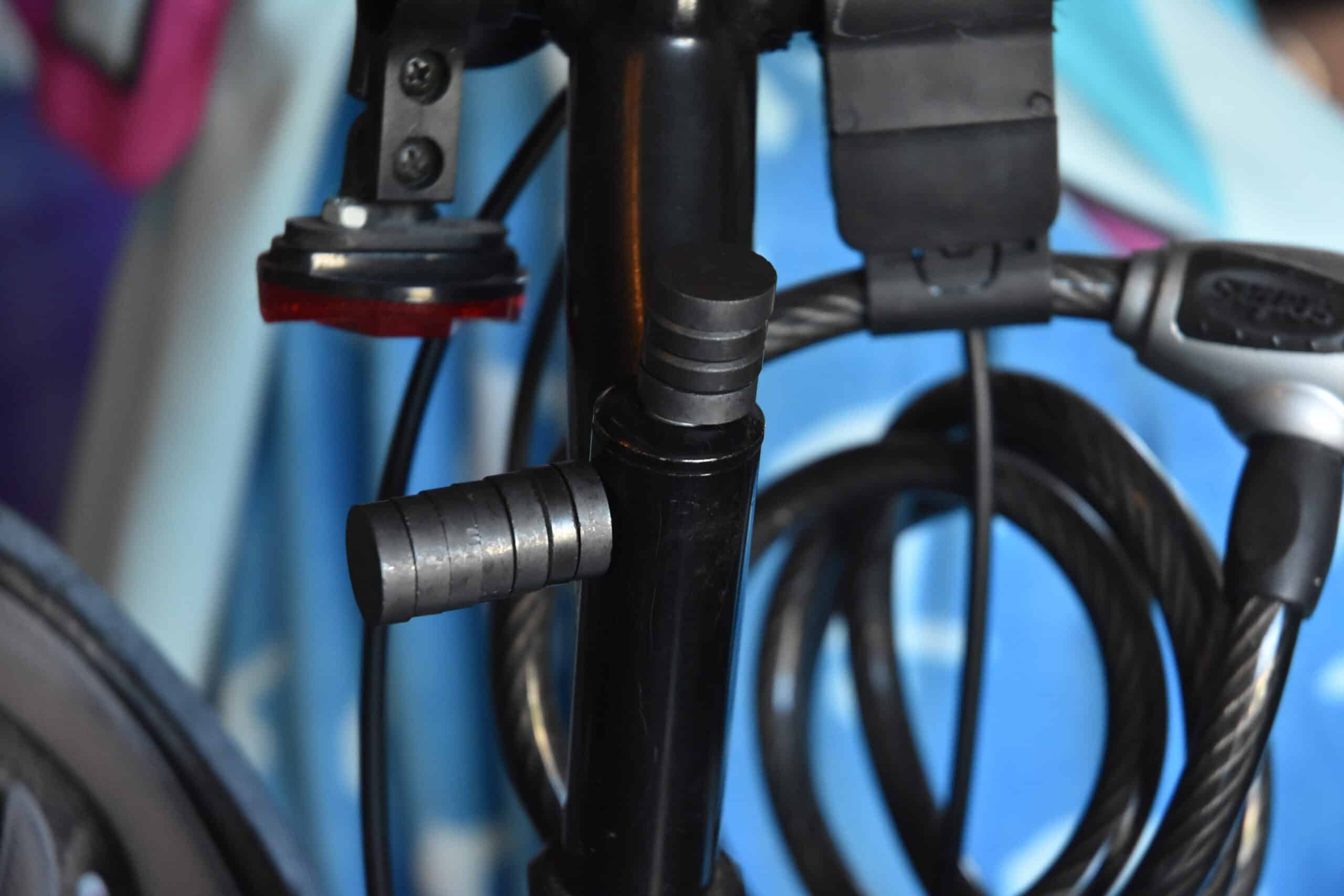 Photo by Julie Hauser
When the ride is over, store the magnets on the post in the front center of the bike (you will find a bolt there that is magnetic), and your skirt returns back to normal.