Do you need mini versions of your favorite makeup staples to keep in your purse? These are my favorites that come in mini sizes. 
I recently received a sample size of mascara with my M.A.C. order. Obviously, the point of the sample was to hook me onto a new product. And it worked – it's a great mascara and I've started using that type exclusively. But even better than the mascara is the concept of mini makeup to keep in my purse! This mascara inspired me to check which of my makeup favorites are sold in mini sizes and I was surprised to find many of them are!
Minimalism (laziness?) is my makeup style. But there are a few must-have pieces to create a semi-polished look that I can now keep on me when traveling, heading out for a long day that requires some dressing up at some point, or just in my bag for unexpected moments. 
In one tiny purse, I keep these 5 essentials: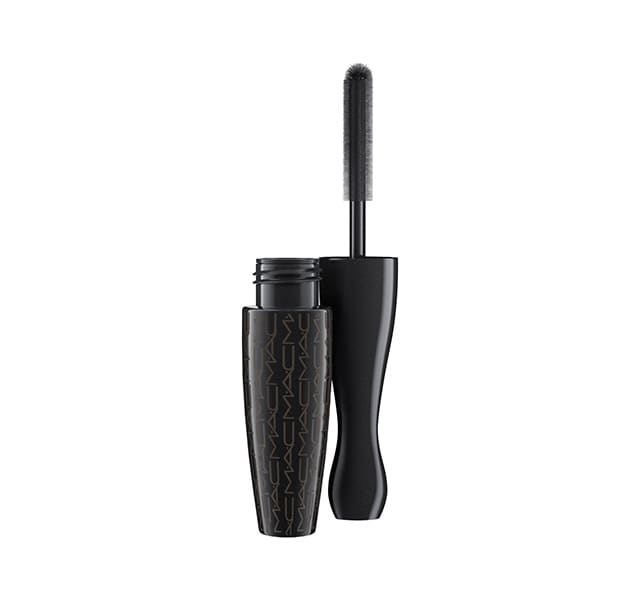 The mascara that started my collection (pictured is the sample size that inspired me, but there is a mini size available for sale, too).

My favorite lipstick is also from M.A.C.: Two great neutrals available in mini are Velvet Teddy (beige) and Please Me (pink).

The following two items are available separately or as a well priced package.

The eyeliner I've been using forever and ever is the Stila Stay All Day liquid eyeliner. I can't use any other, so this mini is a staple in my life. And this liquid eyeshadow is the perfect product for travel because you need no brushes or applicators. Apply with the wand and blend with your fingers – so simple!

This super-affordable brow gel from Elf is a great finishing touch, and if you need something more, this brow pencil from Benefit is also available in a travel size.
While these are my personal choices, there are options for other types of makeup as well. This mini bronzer from Benefit is something I love to have on hand when my skin is looking pale. And if you need blush, we love this mini version from Benefit. Both of these options include a little brush, too!
Oh – and make sure to include a single makeup remover wipe, too!
What are your makeup essentials? They might just come in the perfect to-go size!