It's the Jewish multivitamin, but it's also a multitasker.
Between the five of us, there is always a conversation going. Whether via Whatsapp (that one never stops), or even, via the good old telephone. There is nothing like a shmooze, and those happen most of the time while cooking.
It was during one of those conversations that Leah shared with me how her children's favorite soup hands down was… chicken soup. Duh, I replied, my kids too. They could eat chicken soup every day of the week and never tire of it. 
"I want to try and add some chicken breast to the broth, then remove it, and cut it up. That way you have nice lean and clean pieces of chicken, you know?" said Leah. I loved the idea. I have a toddler who gets a bit moody with foods and sometimes dinner can end up as a bag of Bamba if I dont catch him at the right moment. But he loves a good bowl of chicken soup!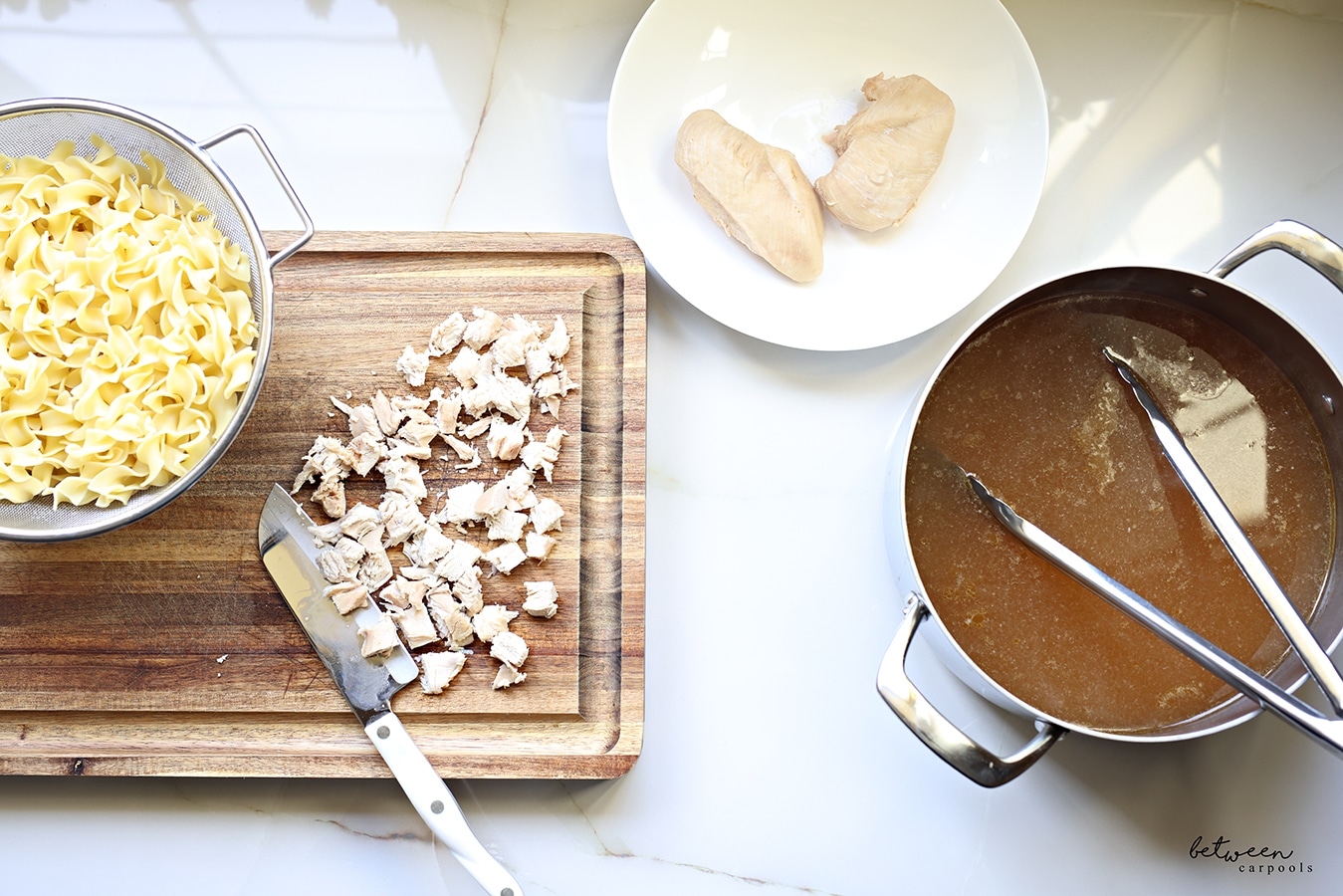 "Know what? I would add those large, egg noodles. And once he eats that, I don't care what else he eats for supper. At least I know he got some protein in," I said.
The next Thursday, as I was preparing my chicken soup (here's how I prepare mine) I set aside a container of clear broth in the freezer. 
Come Monday, I defrosted it and added some chicken cutlets to the pot (the thicker ones, not thin sliced). While that was cooking, I boiled up some egg noodles, the wide ones.
The chicken breasts took only 20 minutes to cook and once that was done, I removed them and diced them up. Then, I returned them to the pot of soup. I was excited. It was a really frigid day and I knew my children would appreciate a hot pot of soup.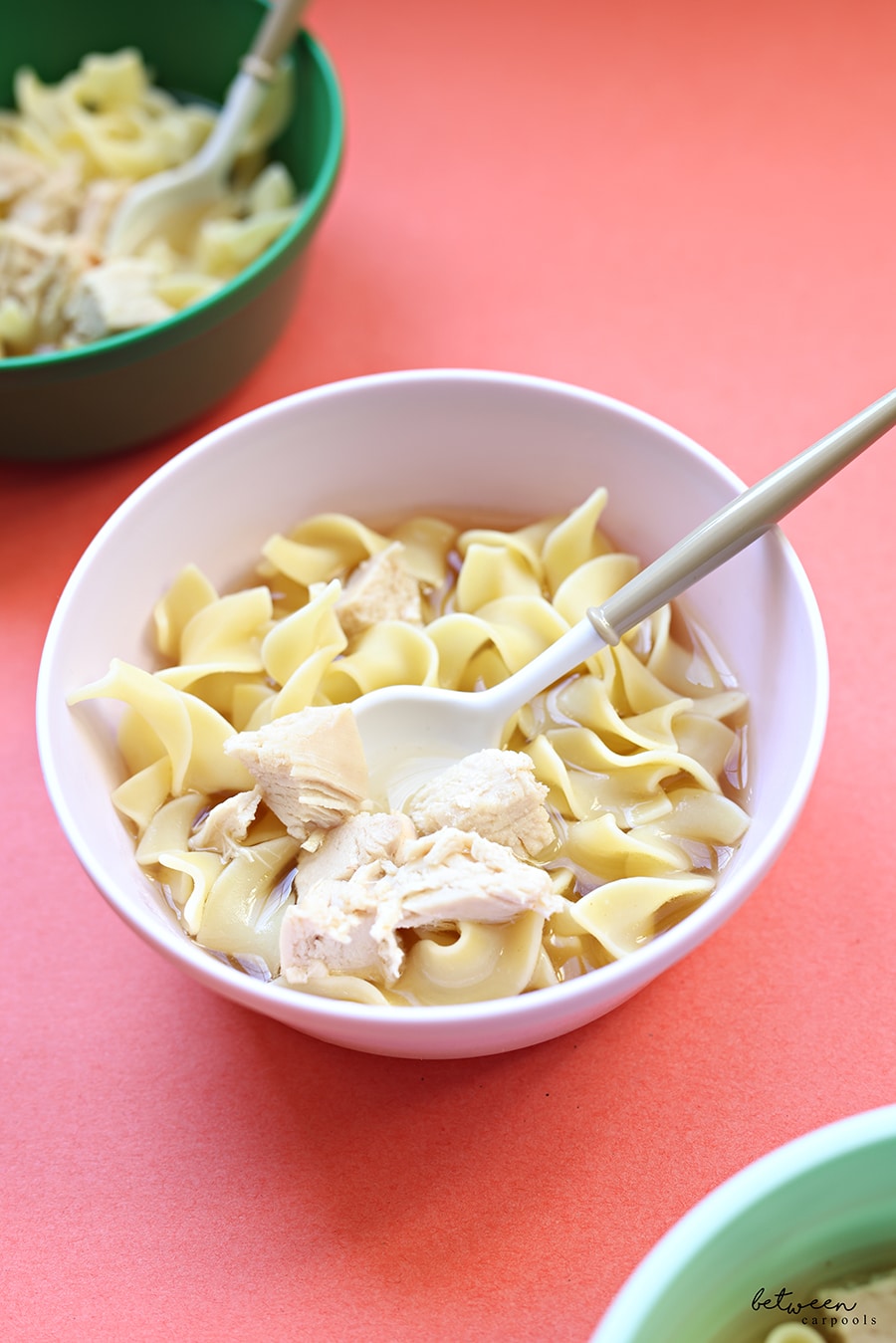 And they did! The soup was a success and went over well for all ages. They requested it again the next day and I loved knowing they were eating a wholesome soup. For the adults I simply served more broth and less noodles.
FOR EXCLUSIVE CONTENT AND A PEEK BEHIND THE SCENES, MAKE SURE TO JOIN OUR WHATSAPP STATUS HERE.