Many preschool-aged children experience a period of time when they have trouble getting their words out fast enough. When is it normal?
Mommy, I want to, I want to, I want to, I want to have that one… Sound familiar?? Parents wonder whether their children are truly stuttering or if they will grow out of it. Here's what you need to know. Let's start by understanding what normal fluency looks like.
Fluent speech is effortless, smooth, and flowing. While we all occasionally repeat ourselves or stumble over a word, fluent speakers generally produce sentences smoothly. 
Disfluency, on the other hand, occurs when a speaker has trouble producing words smoothly.
Stuttering, one type of disfluency, is characterized by the following:
Repetitions.

 Repeating whole words (e.g. I want want want pizza), parts of words (e.g. I want pi-pi-pizza), or sounds (e.g. I want p-p-pizza)

Prolongations. 

Elongating a specific sound (e.g. I wwwwwant pizza) 

Blocks. 

Long, unnatural pauses due to difficulty saying a specific word (e.g. I want (long pause) pizza). 

Secondary behaviors. M

otor signs that occur while stuttering (e.g. blinking, mouth tension, unusual head movements)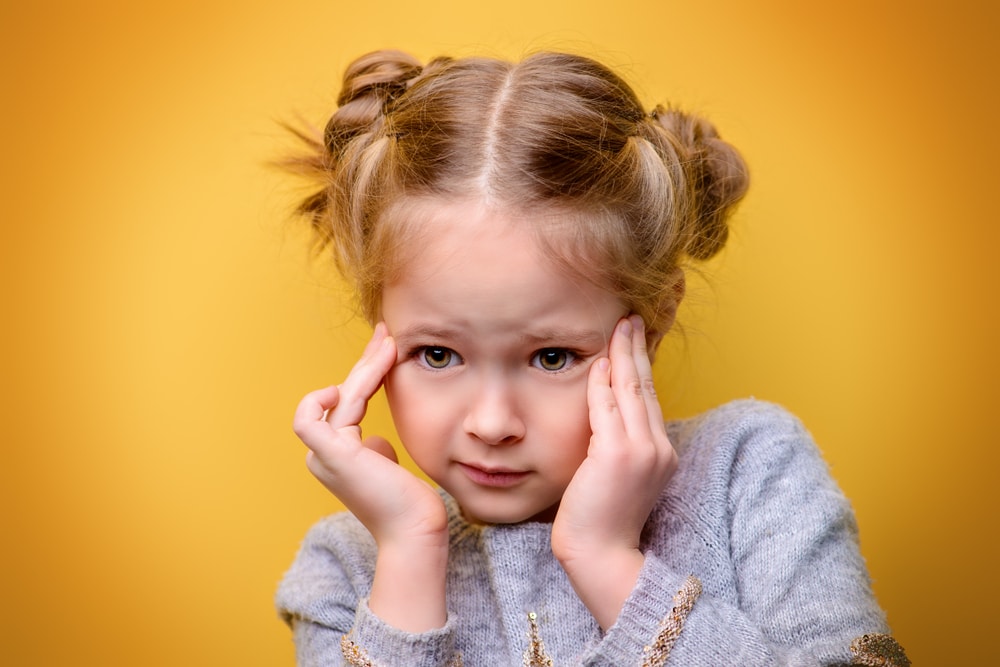 Children experience significant language growth during the preschool years. Their vocabularies develop rapidly and their sentences get longer. Sometimes their mouths seem to move faster than their minds! While normal disfluencies and mild stuttering may sometimes resemble each other, here are things to look out for:
Normal Preschool Disfluency
What types of disfluencies would you see?
*

It is common for children to sometimes repeat

phrases

or

whole words

(e.g. I want to- I want to- I want to go; I need the the red one).


* It is also common for children to use

fillers

(e.g. um) or

revise

their sentences- (e.g. Mommy gave us…Mommy gave me a special sticker!).

When?

It is more typical for children to be disfluent when

tired

,

rushing

to speak,

excited

, or

upset

. 

Duration?

A child with normal disfluency will experience disfluent speech for a

few days or weeks

, and then go back to speaking fluently for months before showing signs of disfluency again.

Child's Reaction?

Often the child is

unaware

and

not bothered

by his/her speech patterns.
Let's contrast the above with children who are experiencing more "stuttering-like" disfluencies:
Stuttering-like Disfluency
What types of disfluencies would you see?


* Repeating

parts of words

(e.g. I want the mar-mar-marker) or

sounds

(e.g. I like p-p-p-pink). Both of these repetitions are not common in typically-developing children's speech and may indicate a fluency disorder.


* Prolonging

a sound (e.g. the zzzzzzebra) or experiencing

blocks

(e.g. I want to (long pause) go) are also more "stuttering-like" behaviors.

When? 

In contrast to normal preschool disfluency, true stuttering may be observed

throughout the day

. And s

tuttering tends to get

worse

(more severe, more frequent) when the child is tired, rushing to speak, excited, or upset.

Duration?

Unlike normal preschool disfluency, stuttering will

last

for a longer period of time and not "come and go" in the same way.

Child's Reaction?

Your child may be more

frustrated, embarrassed

, or otherwise

bothered

by his difficulty speaking. You may notice

secondary behaviors

, such as blinking when trying to talk. 
If you are concerned about your child's fluency, having your child evaluated by a certified speech-language pathologist will diagnose or rule-out stuttering.
Meanwhile:
Try not to draw any attention to your child's speaking difficulty

Maintain eye contact and wait patiently for your child to express himself

Model speaking slowly- this encourages your child to slow his speech rate too, which naturally leads to more fluent speech