New chicken dinners were never easier! Make this easy pesto using frozen cubes and you've got 4 new chicken dinners too.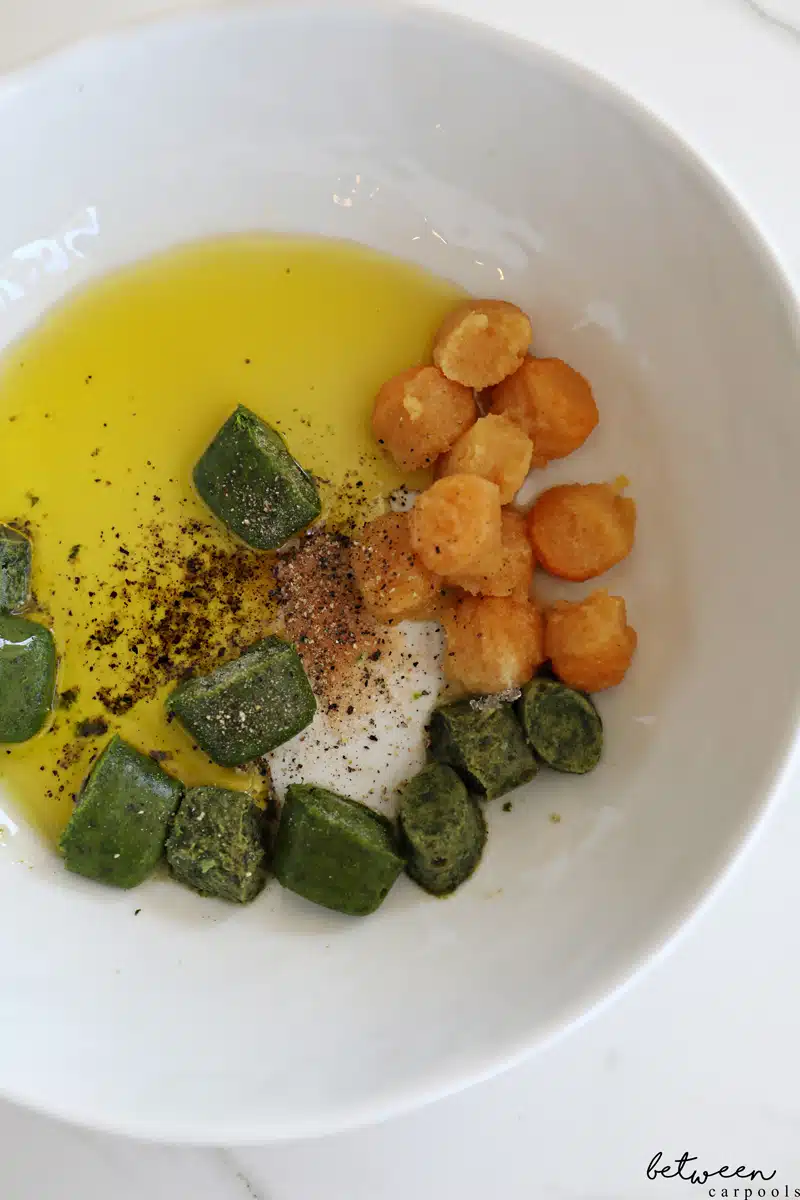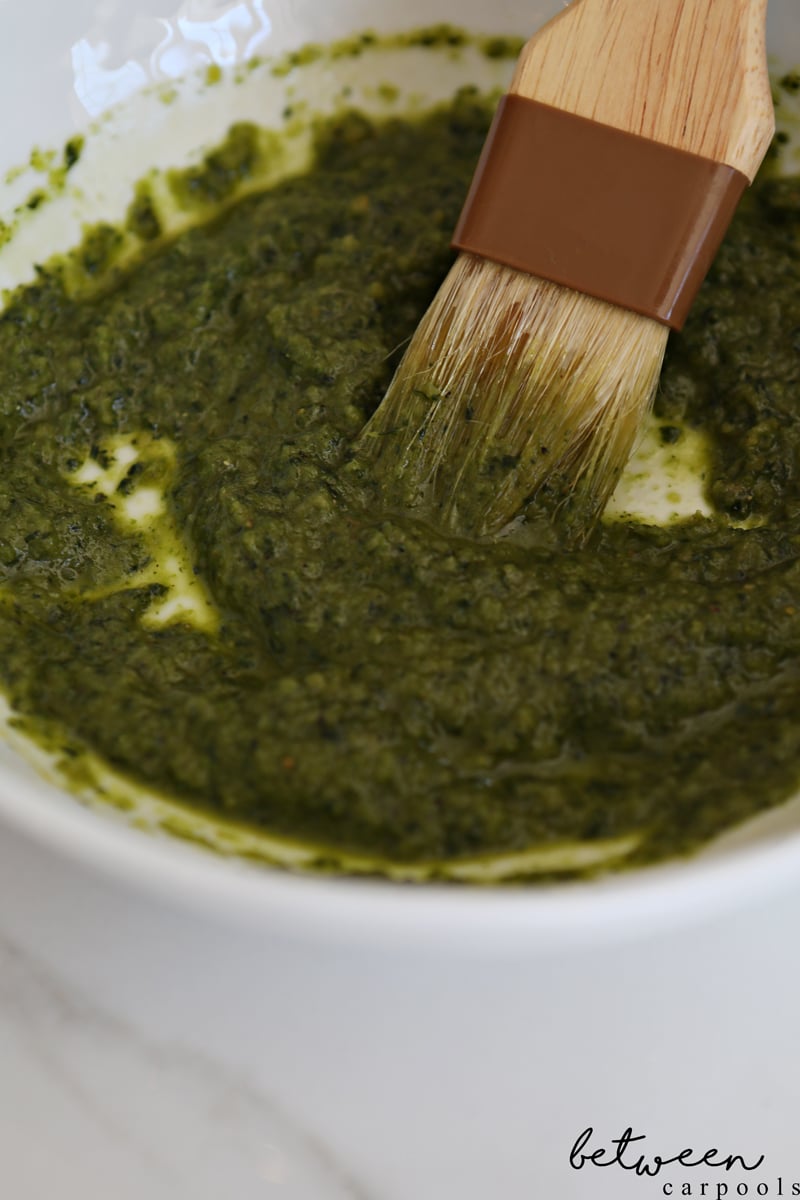 The Easiest Pesto Paste
Ingredients
10 cubes frozen garlic (or 10 cloves puréed)
5 cubes frozen basil
5 cubes frozen parsley
1 tablespoon hot water
¼  teaspoon finely ground pink Himalayan salt
⅛ teaspoon freshly ground pepper
2-3 tablespoons grapeseed oil
Instructions
In a small bowl, combine frozen garlic, basil, and parsley. If frozen, add the hot water and allow to thaw for about 5-7 minutes. Then add in the salt, pepper, and grapeseed oil, and whisk until well combined and mixture has a paste-like consistency.
#1 is in this Spatchcock Pesto Chicken.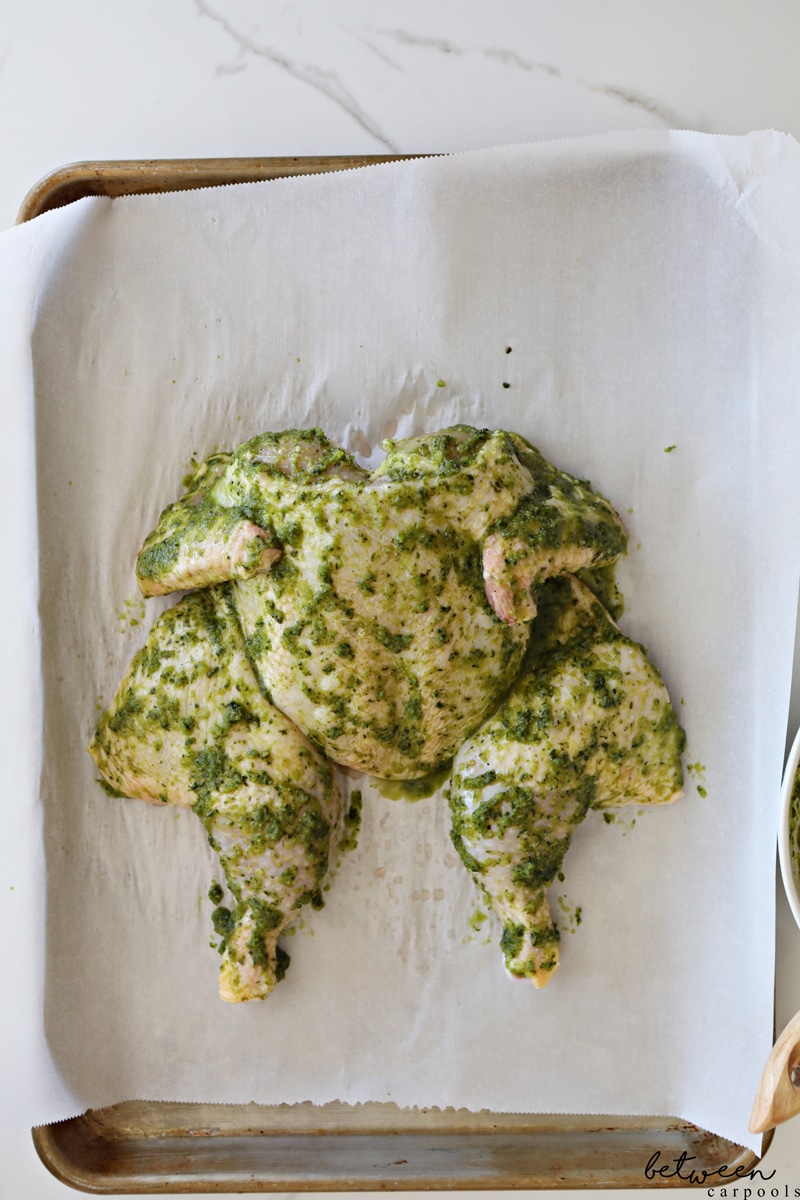 I love the simplicity of rubbing a chicken with a quick rub and throwing it in the oven. No babysitter, or patchka!
#2 Pesto Grilled Dark Chicken Cutlets with Rainbow Salad with Dijon Mustard Dressing.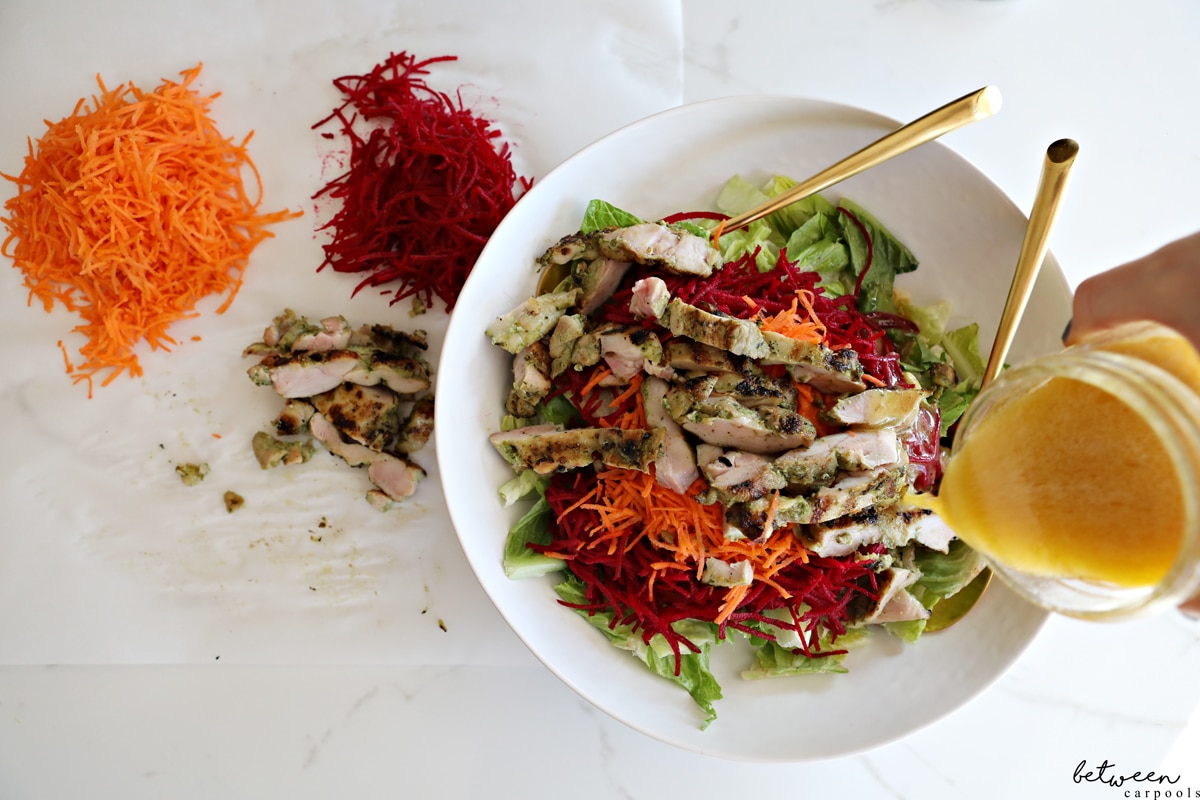 This salad is all about the color, the convenience, and oh, it's actually so healthy and good for digestion!!!
#3 Pesto Chicken Fajitas.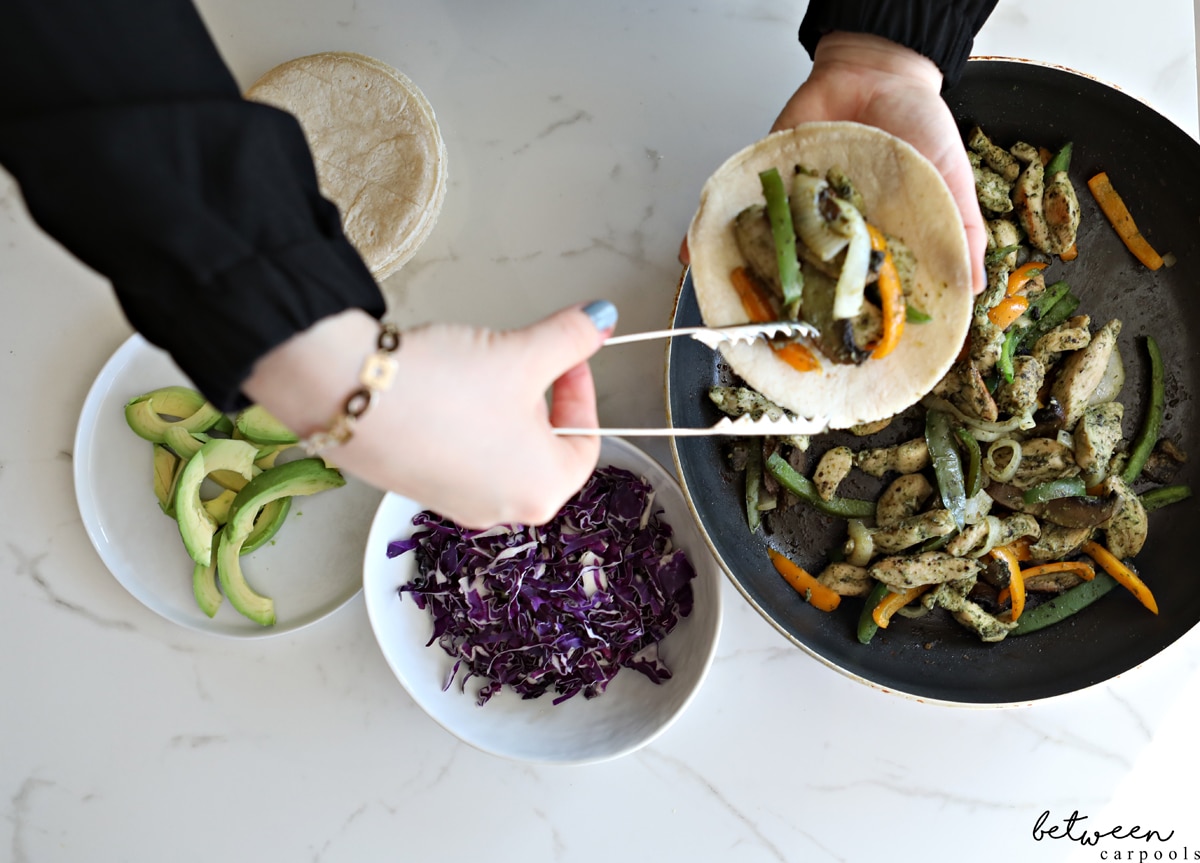 Turn this dinner into a fun taco bar!
#4 Pesto Chicken Burgers in a Quinoa Bowl.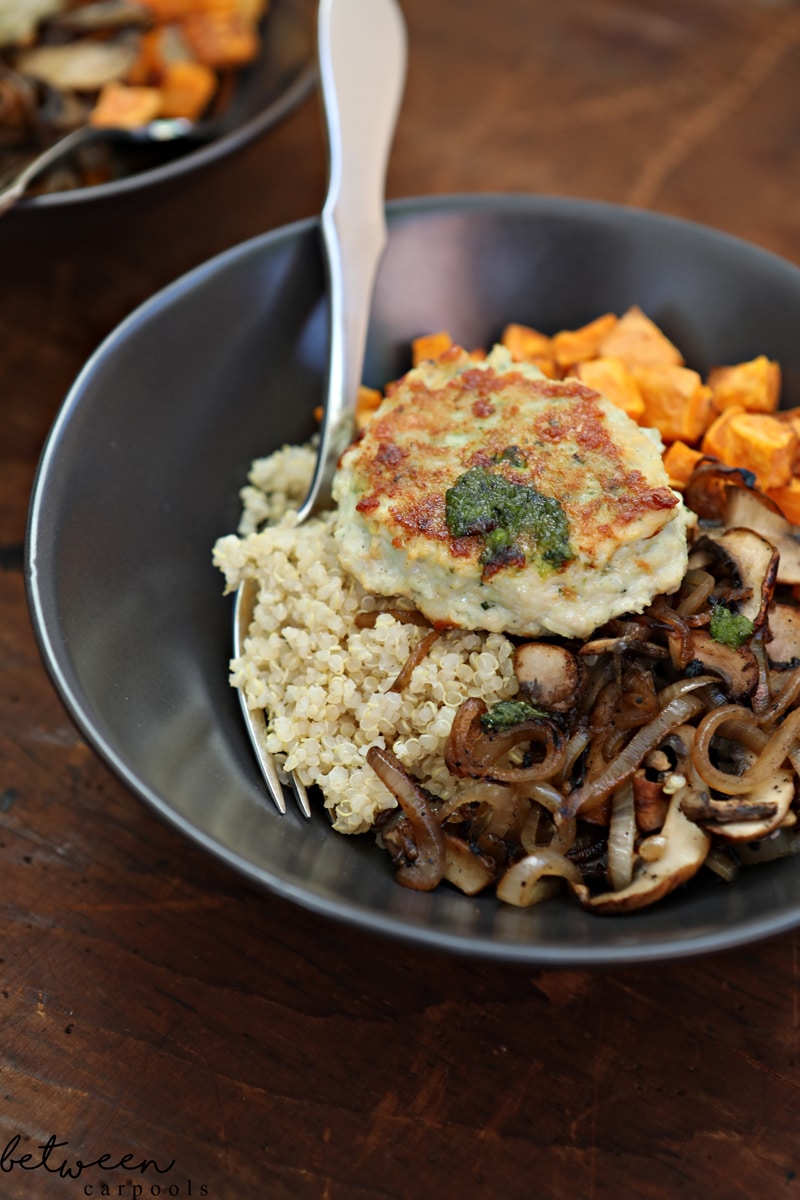 This day in age we are all about the bowl! This chicken patties quinoa bowl is full of flavor and can also be a super quick and easy grab and go lunch!