Our new pillow and pillowcases designs will be that final touch for your Seder table.
Last year, when we introduced these pillows, pillowcases, and napkins (these designs are still available as well) for the Seder table, our readers were thrilled! Finally, you a pillow option that enhances the table rather than makes it look messy. Now we're back with new, clean designs that coordinate with both modern and traditional tables. That's right…no more pillows dragged from the bedrooms.
Also note: We don't produce and ship the items, we only design them. Please check order arrival times before ordering so you know when you'll receive your products and if you'll need expedited shipping. If you ever have any issue with any of the items ordered, be in touch with Zazzle directly.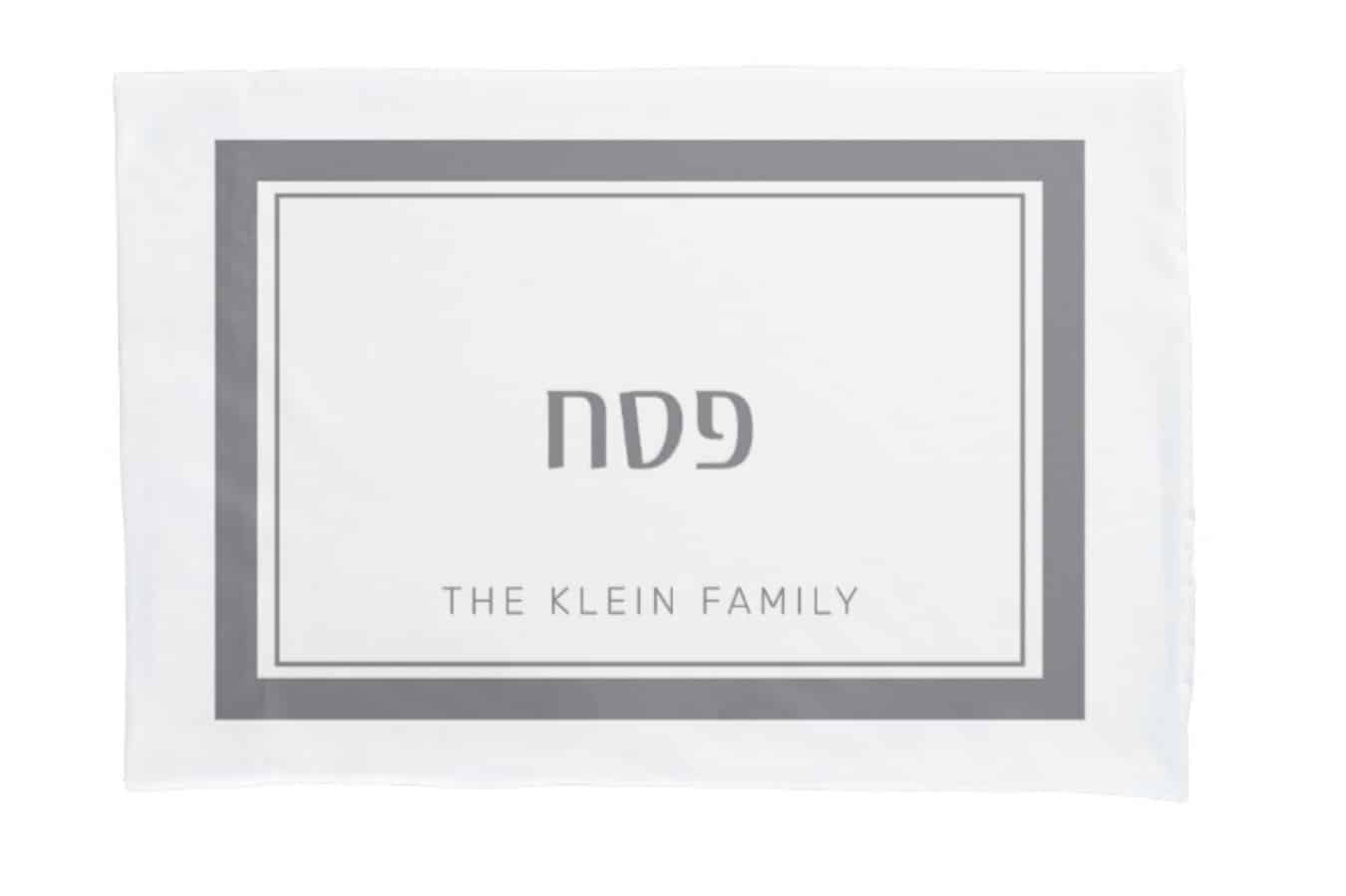 Available in Navy, Gold & Black.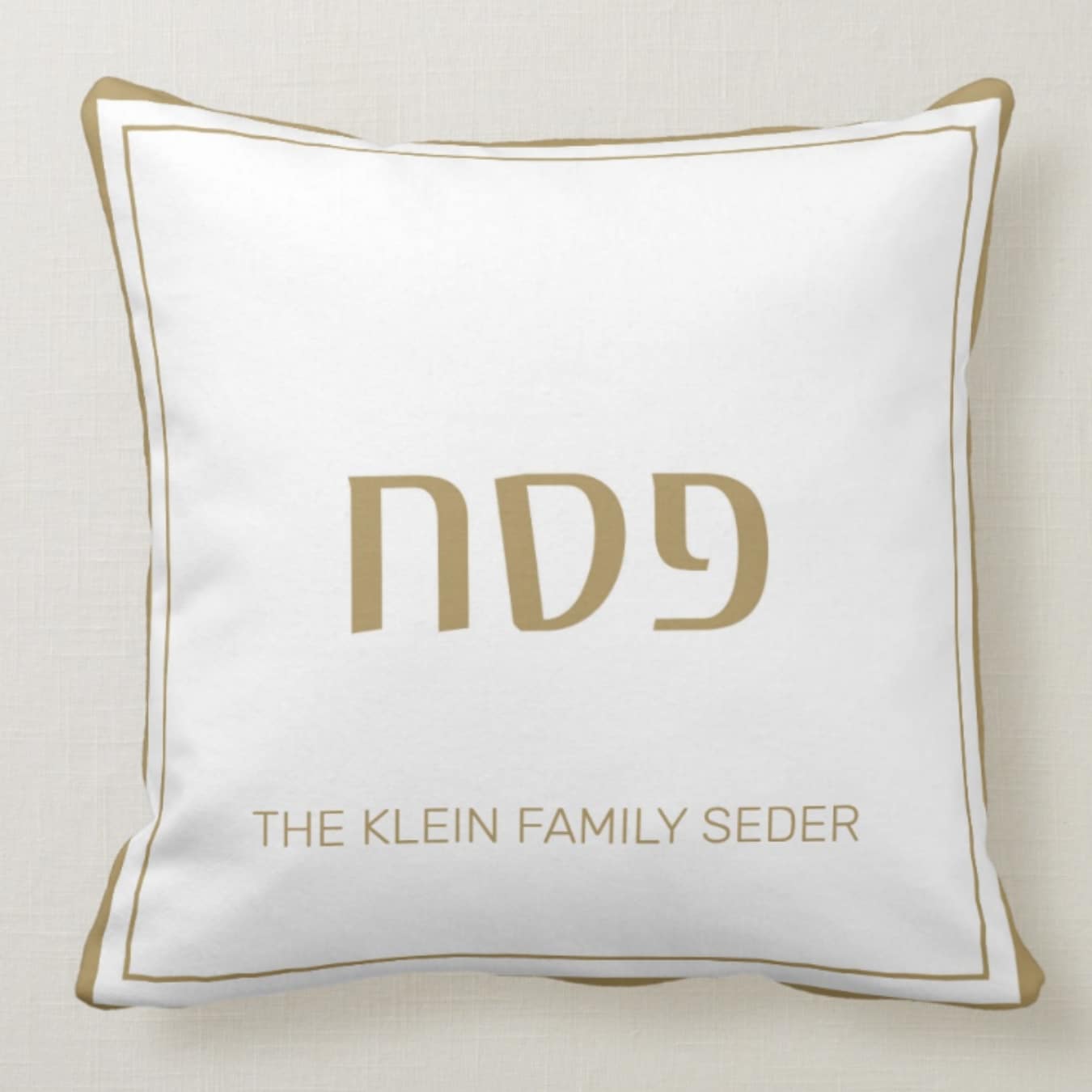 There's square pillows as well. These come stuffed and ready. Available in Black, Gold, Navy & Grey
Time for Urchatz…and Rachtzah…so how about Pesach handtowels?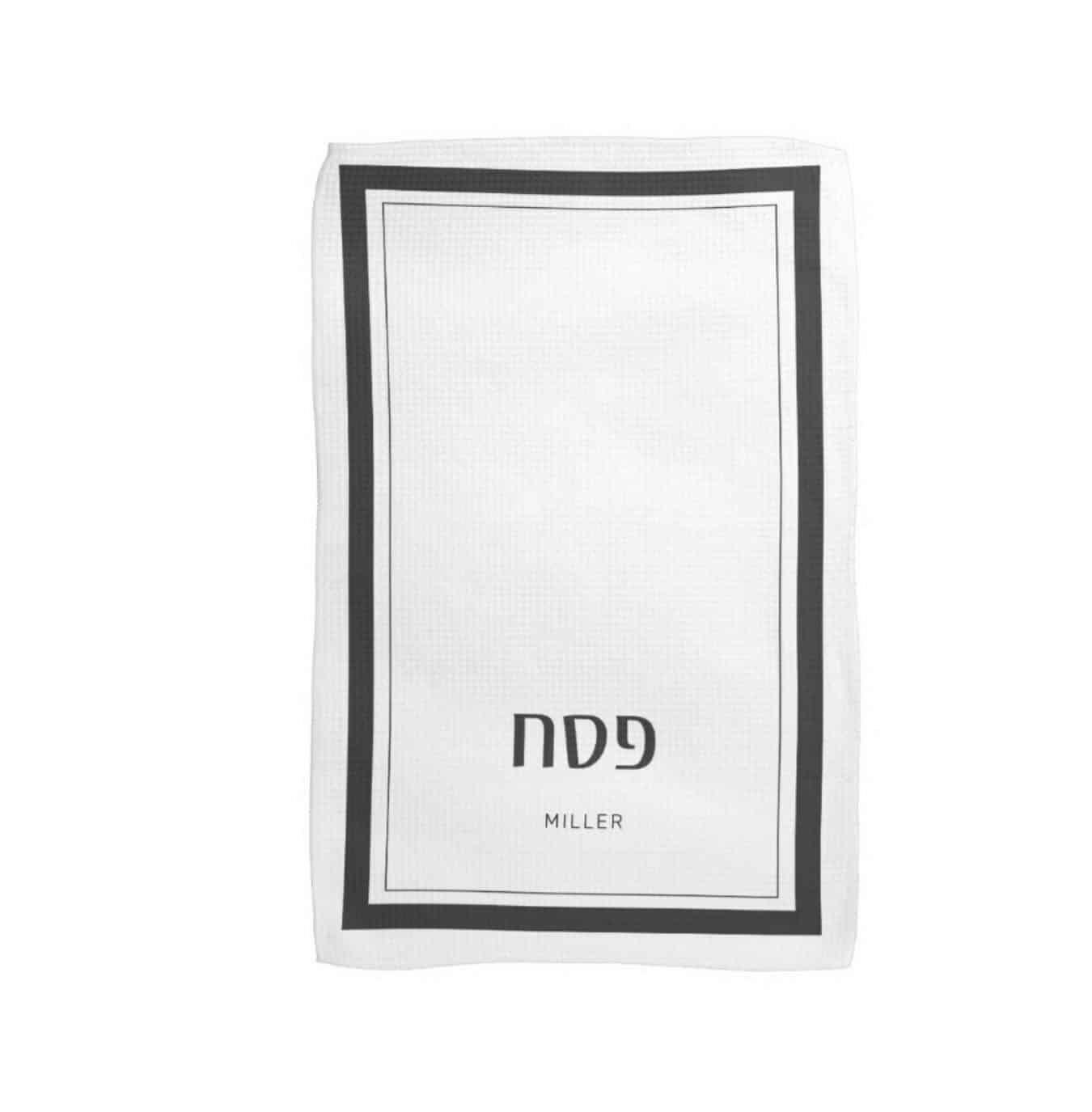 Available in Navy, Grey, Black, Gold