Don't throw out that mask! Here's a paper mache project your kids can make to decorate their room
They just rolled out of bed a bit later than usual. But after the whirlwind of the last few days, mom is not up to being the entertainer today. No prob. Get out yesterday's mask, mix some paper mache, and your kids will be ready to create.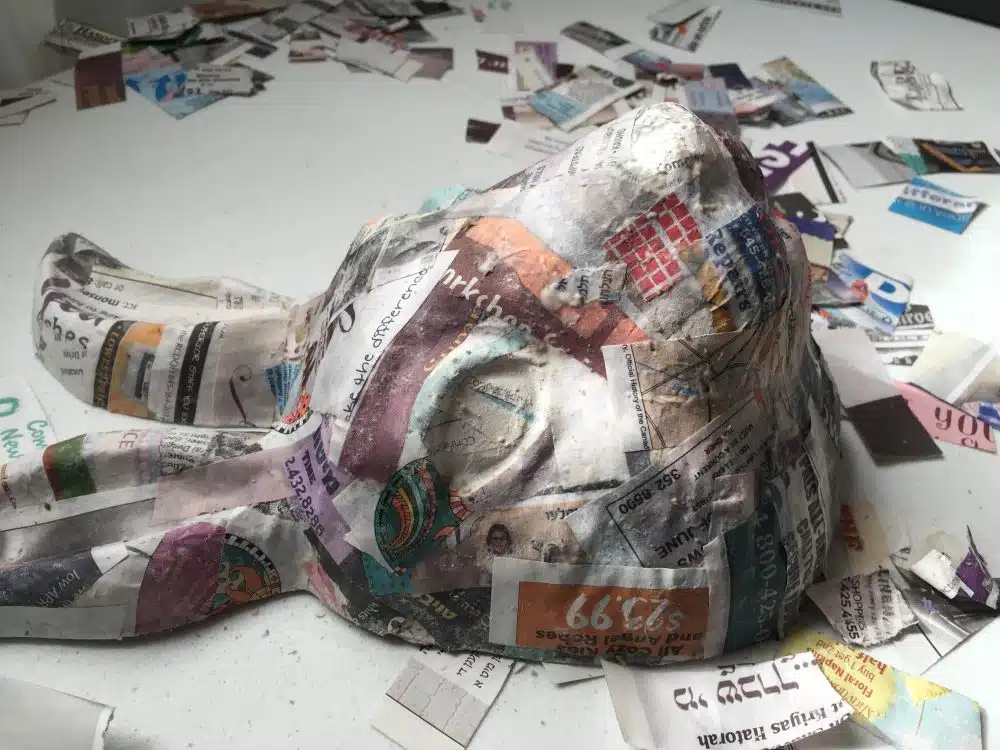 Animal Bust Decor
Supplies:
Mask
Glue or flour
Newspaper
Matte acrylic paint
Paintbrush
Cardboard
Glue gun
Step one: Prepare paper mache paste. Option one: mix 1/2 cup flour with 1/2 water and mix. Option two: 1/2 cup glue with 1/2 cup water.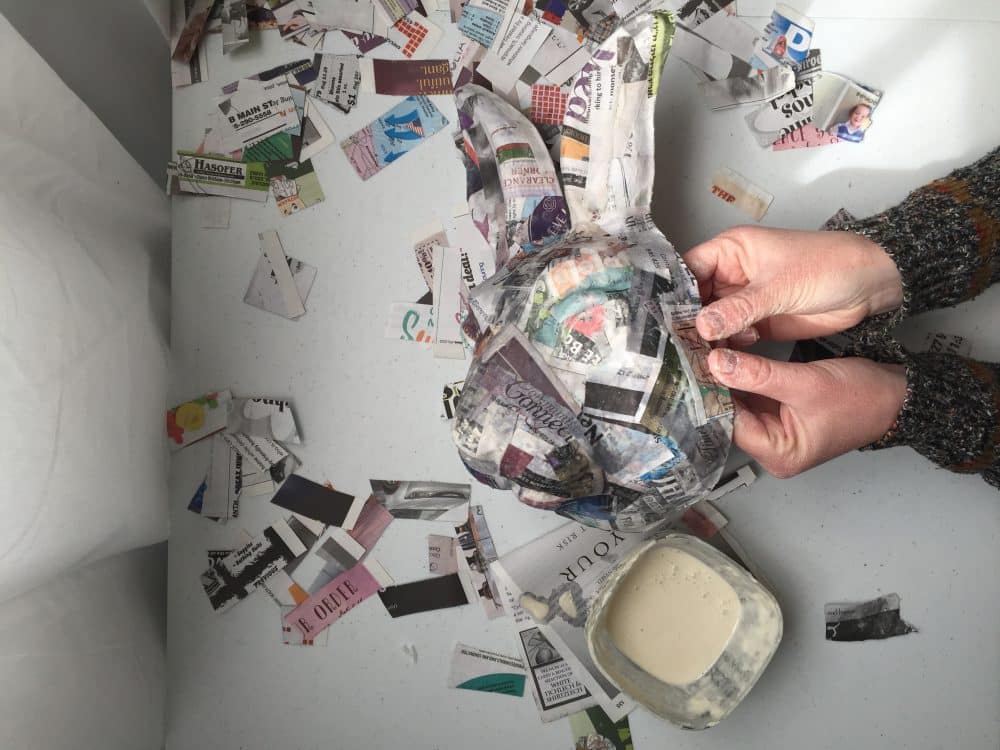 Step two: Cut newspaper into strips and then dip each strip into paste, remove any excess paste with your finger and then press onto the mask. Each strip should overlap with another; in the more detailed areas, use smaller strips. Press down, wiping away the extra paste, smoothing out the edges. Once your mask is completely covered with strips, let dry and repeat once more, adding another layer.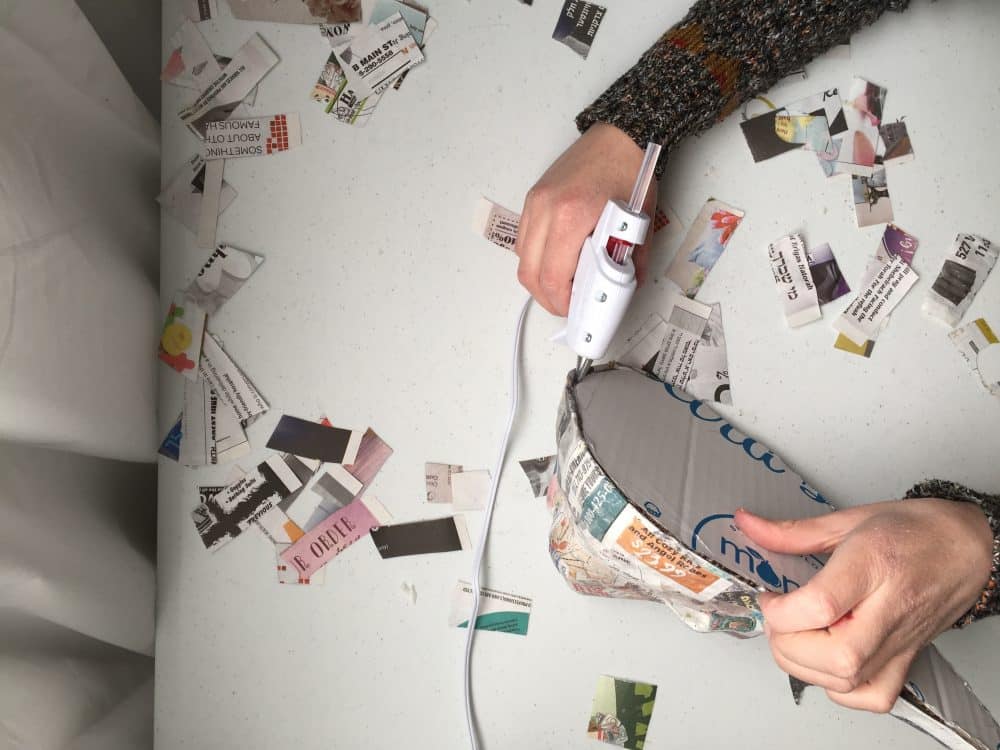 Step three: Once dry, trace your mask over cardboard, and cut within the line to accommodate the rim of the mask. Place the cardboard inside the mask and use a glue gun to glue it to the rim.
Step four: Paint your mask in the colors of your choice. Get creative!
Step five: Once dry, hang it! I used Command picture hanging strips.

For some great costume inspiration, see this post