Your kids will thank you when "Razzle Night" is the fun at-home activity of the day.
We're huge Razzle fans – I'd gladly trade lunch and dinner for a Razzle. Everyone needs to treat themselves once in a while. When my sister-in-law told me that, for one night of Chanukah, she was making Razzles at home with her kids, I loved the idea.
On my next trip to the supermarket, I bought a container of vanilla ice cream, caramel, and lots of toppings. I also bought cool cups to complete the Razzle experience (minus the cool straws). By the time I was done, I had spent as much as it would have cost to take the family out to the ice cream store.
But that wasn't the point. The point was to enjoy a memorable cozy family night at home…with Razzles! And, besides the ice cream, which is absolutely essential, the toppings can be whatever you have in your pantry. Here are some ideas.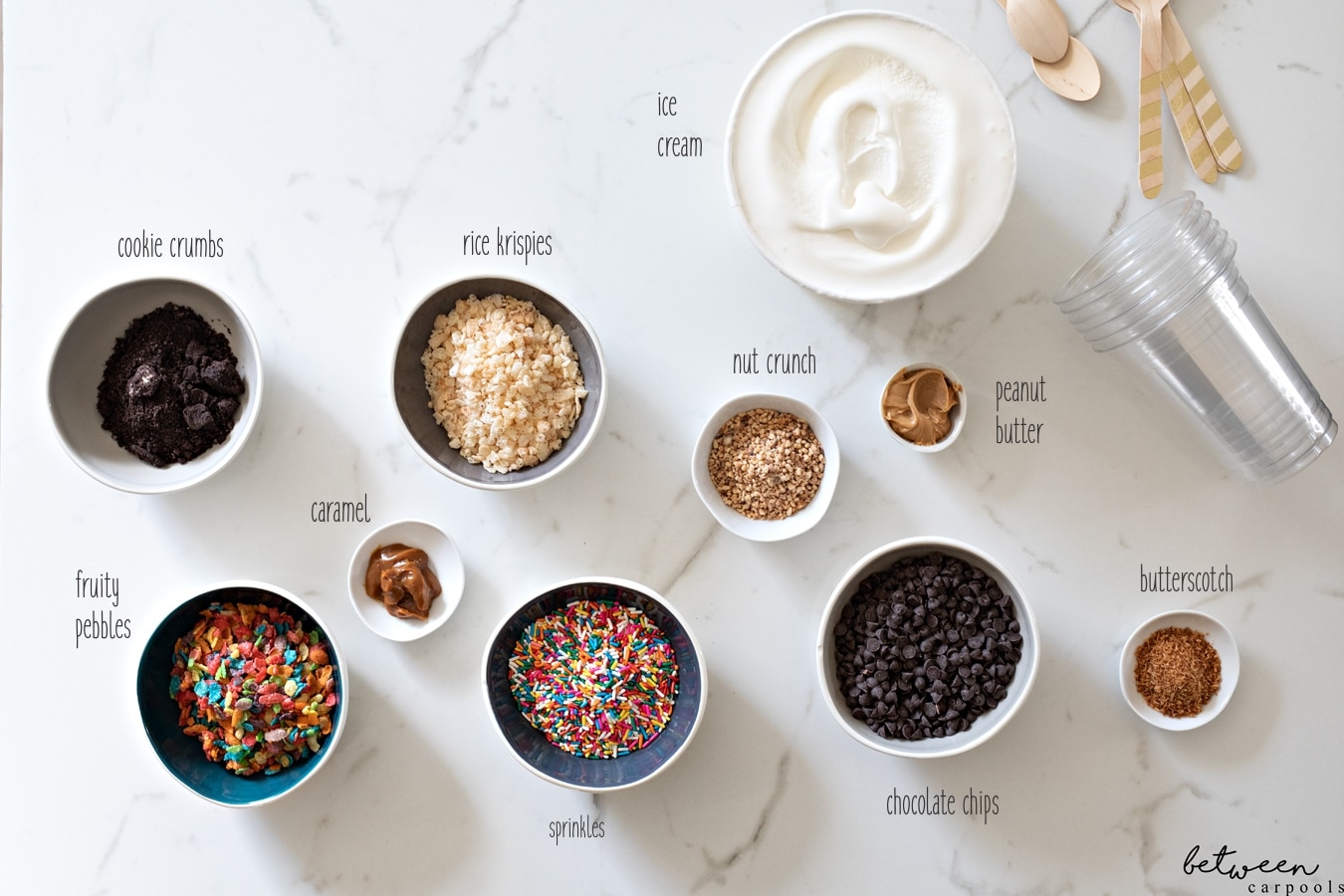 Now, if your family all has the same taste, this next part is easy.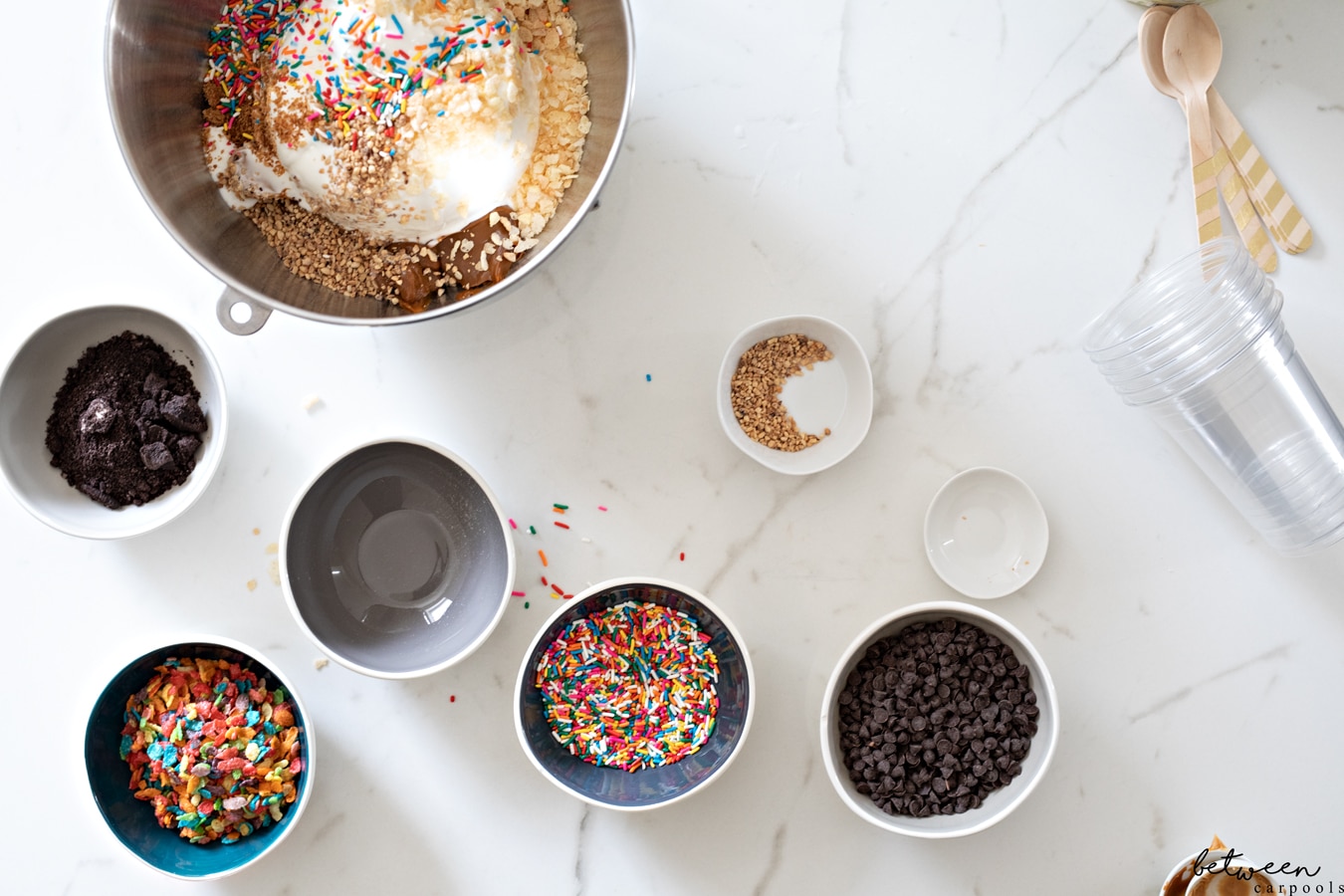 Add the slightly thawed ice cream to the bowl of your electric mixer. Then add the ingredients. My kids and I, well, we're a little weird, we like anything that's not chocolate…our Razzles get caramel, a little bit of peanut butter (I don't like it to overwhelmingly taste like peanut butter), lots of Rice Krispies for crunch, rainbow sprinkles, nut crunchies, and toasted coconut.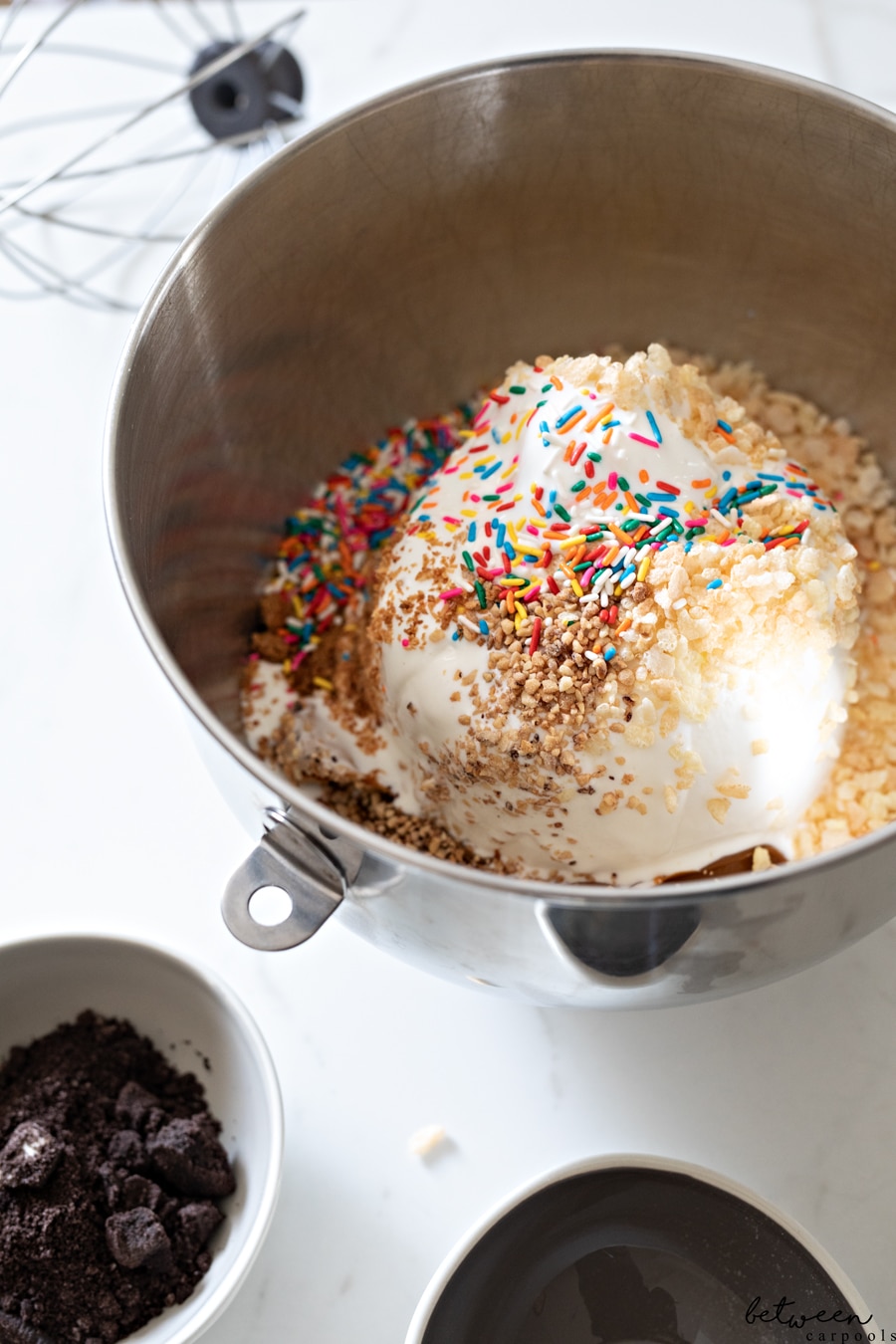 And mix. If your family members all like different ingredients, then you'll just have to divide up the ice cream evenly and make lots of Razzles. My sister-in-law let each family member make their own. I made one big batch for my fam since we're all in no-chocolate agreement.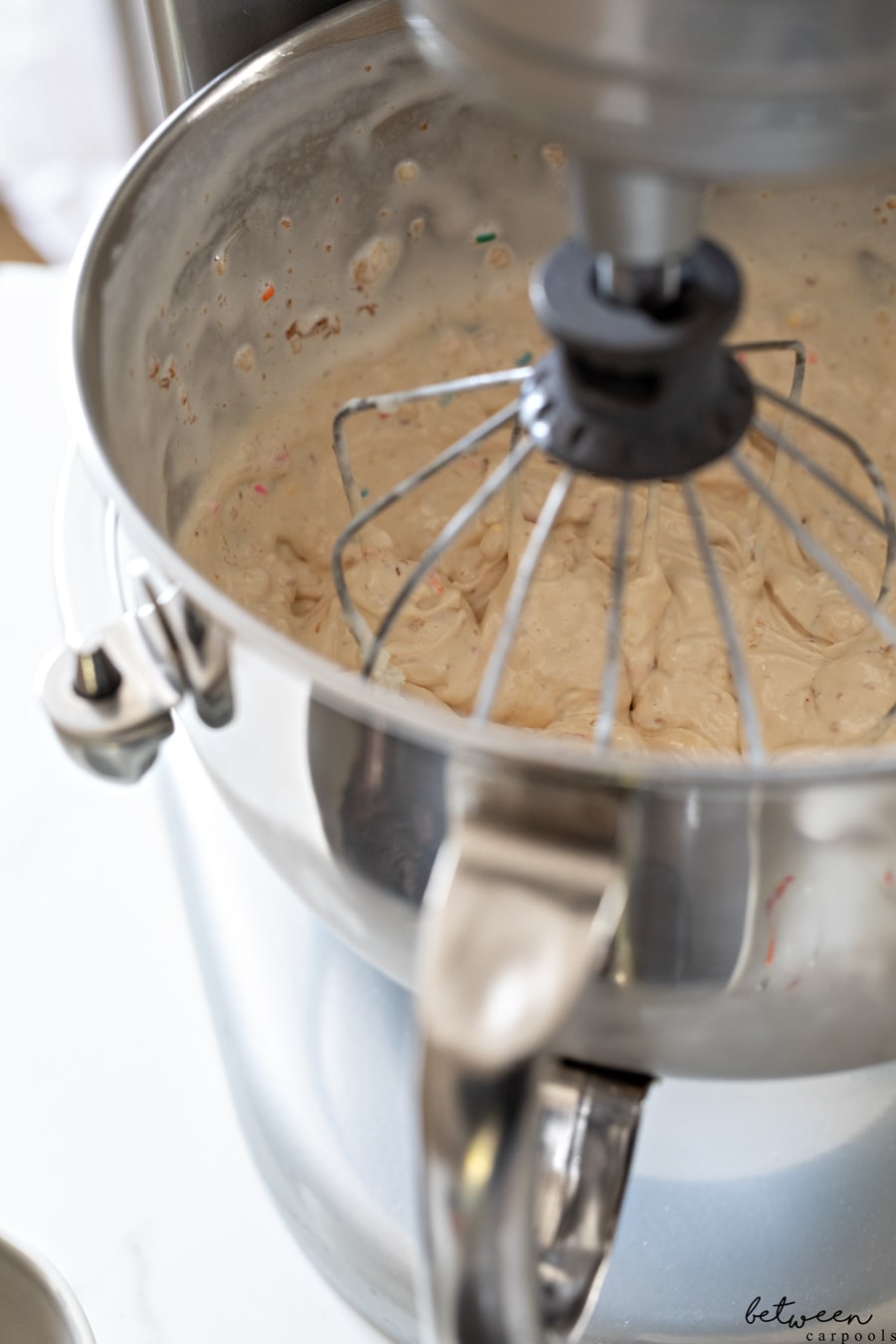 One tip: don't overdo it. You don't want your Razzle to be too sweet to enjoy. You can always add, but you can't take away.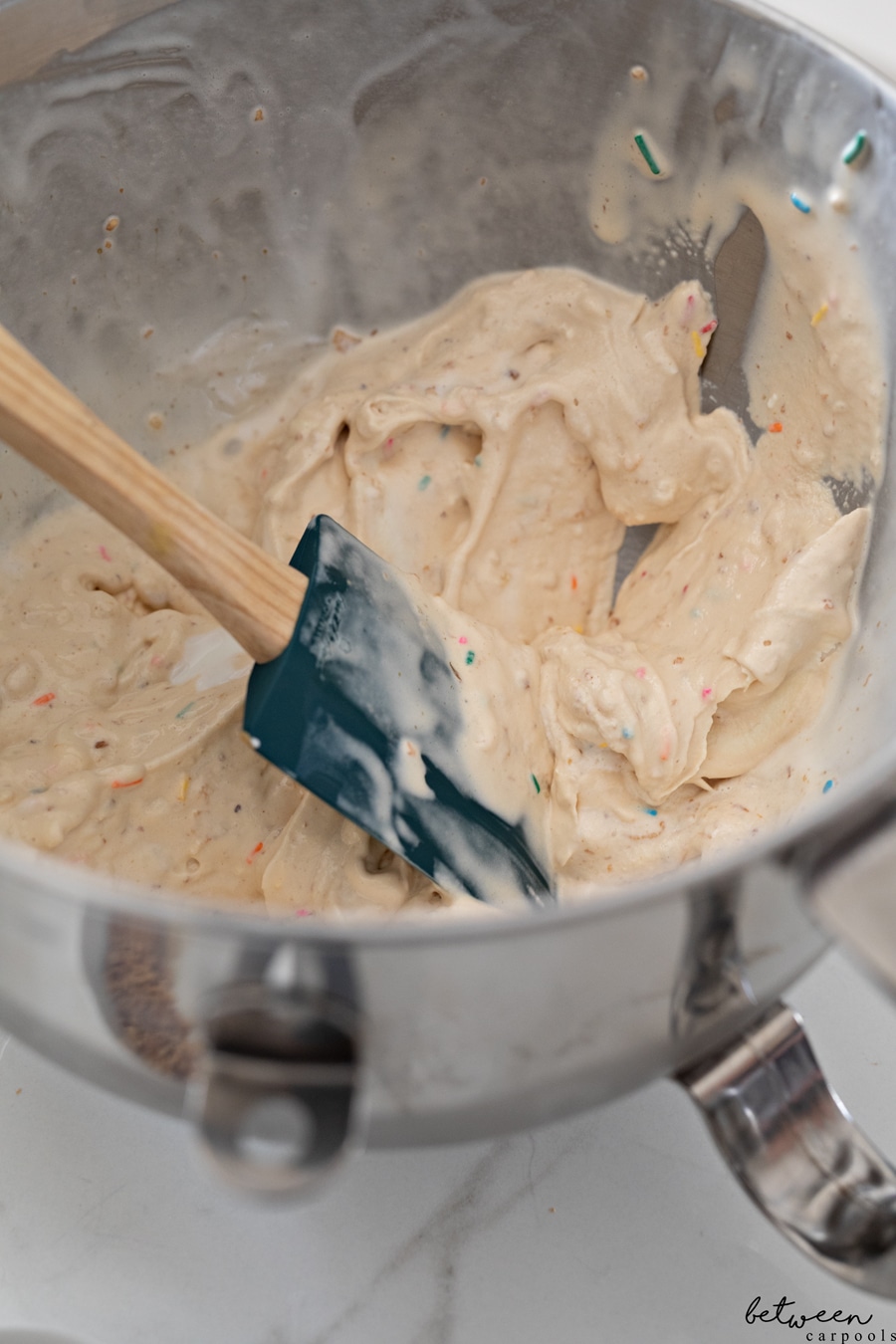 The great thing about using a mixer (vs. a blender) is that the toppings retain their original texture and don't get chopped up. The texture is what we love about a Razzle (it's not a smoothie!). Using a mixer also turns hard ice cream from a container into the perfect soft-serve consistency.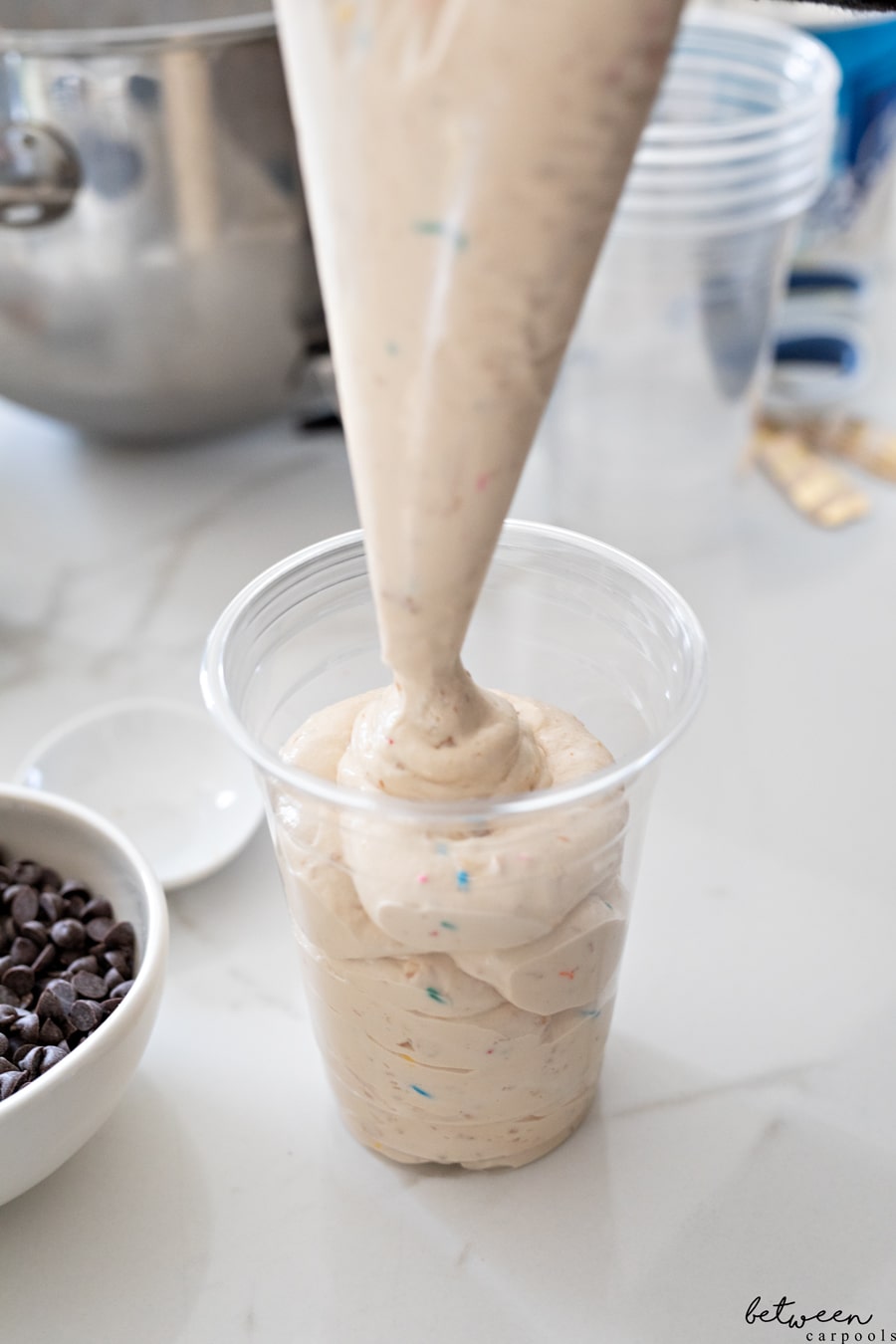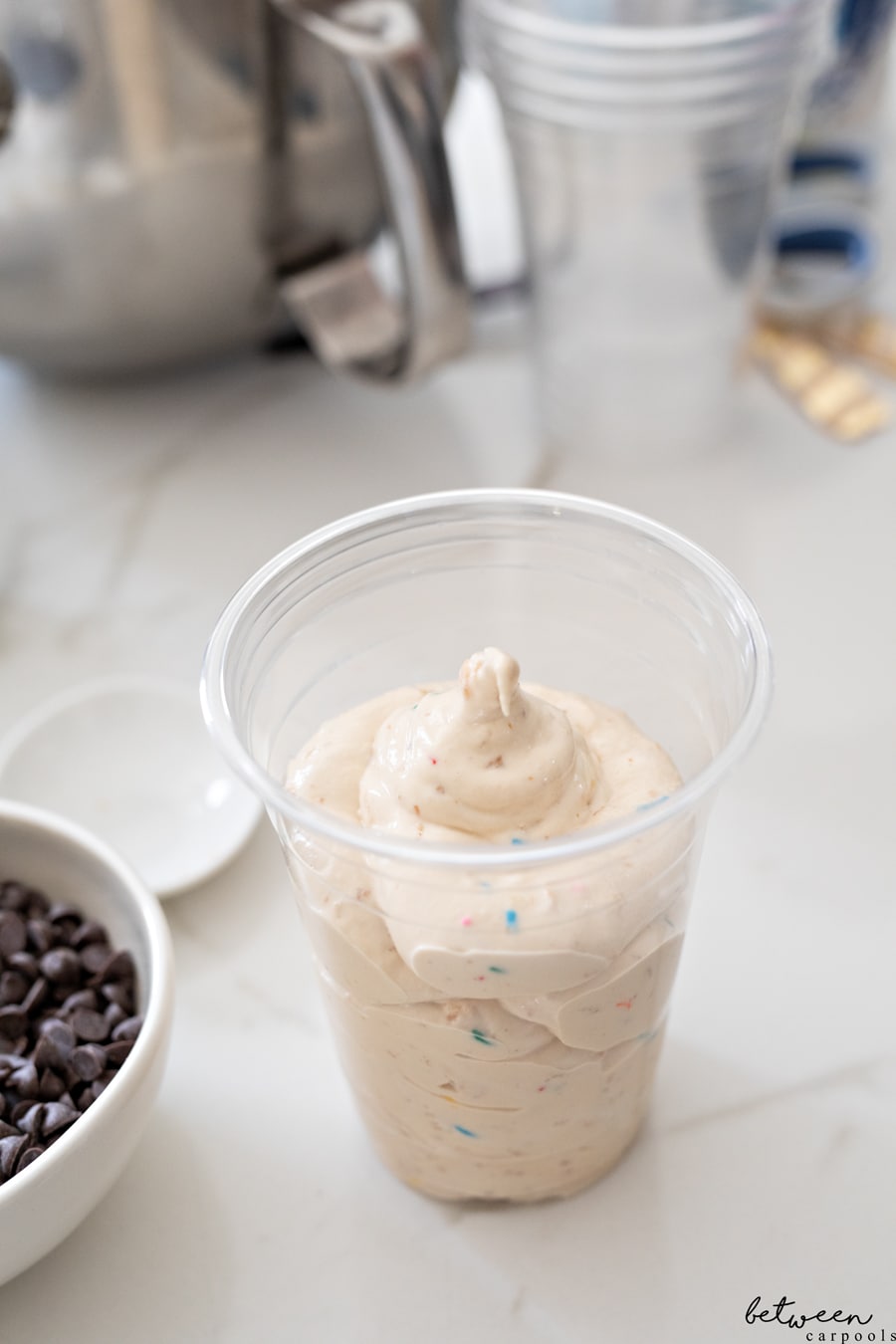 It's just like the ice cream store…only better because when you all sit down in your cozy home to eat your Razzles, you're enjoying an evening that your kids will remember! And while it's a great treat over vacation, your kids may ask for "Razzle Nights" on birthdays or other special occasions too (hey, it's way easier than baking a cake!)