Forget those jarred sauces. Rorie's Sticky Silan Brisket, from 
food you love that loves you back,
is just the meat you want for Yom Tov.
Before we talk about this recipe and why we chose to share this particular recipe from Rorie Weisberg's new book with you, can we take a moment to say: Yay! It's finally here.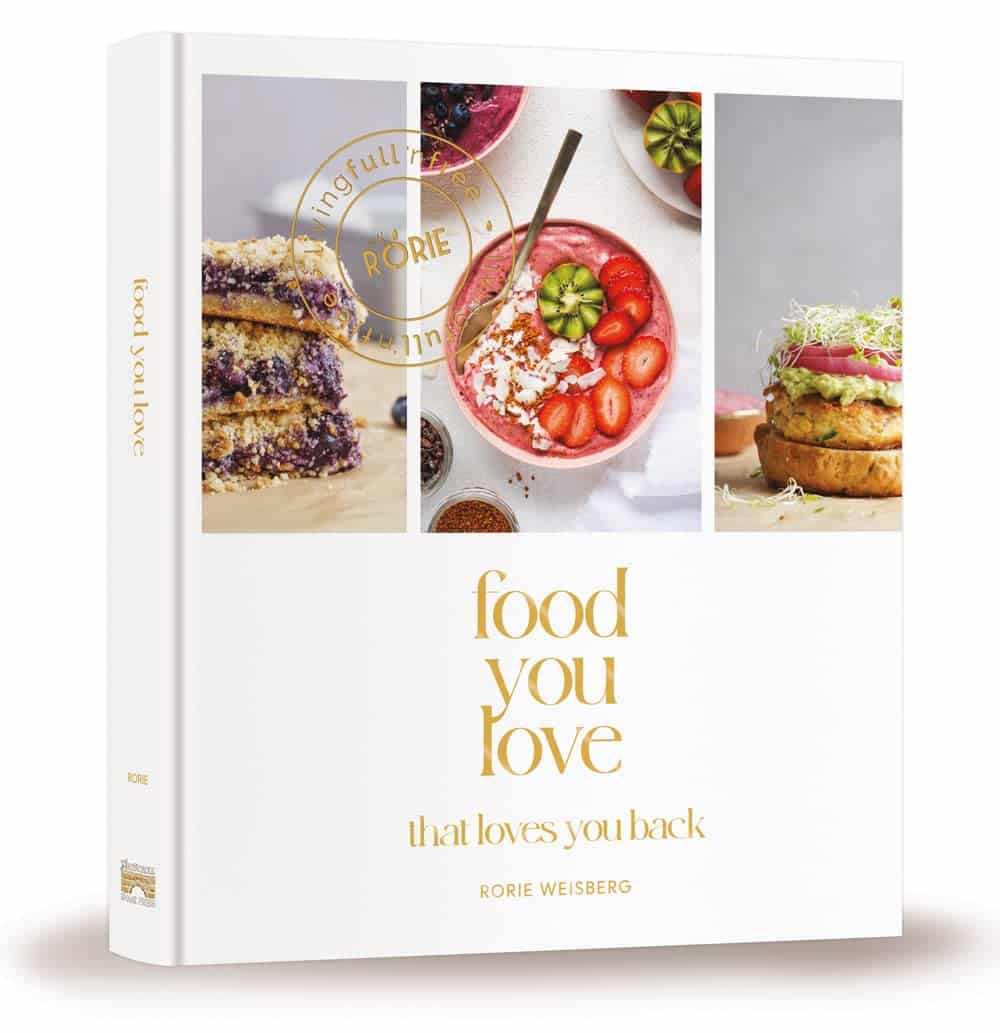 We've known that Rorie's book, food you love that loves you back, has been coming for a while, and we had originally planned to talk about it earlier this month. But, like it is with all things these days, we had to wait until it got past the port and finally made it to Artscroll HQ.
So this is what we love: you don't have to only want to cook healthy to enjoy the recipes. For example, all of us want to make great red meat for Yom Tov. But I'm sure all of us would also love to be able to avoid using processed ingredients and sauces if we could (it doesn't mean we're committing to skipping those ingredients–they help us out often–but if an all-natural dish could be amazing, it's even better!).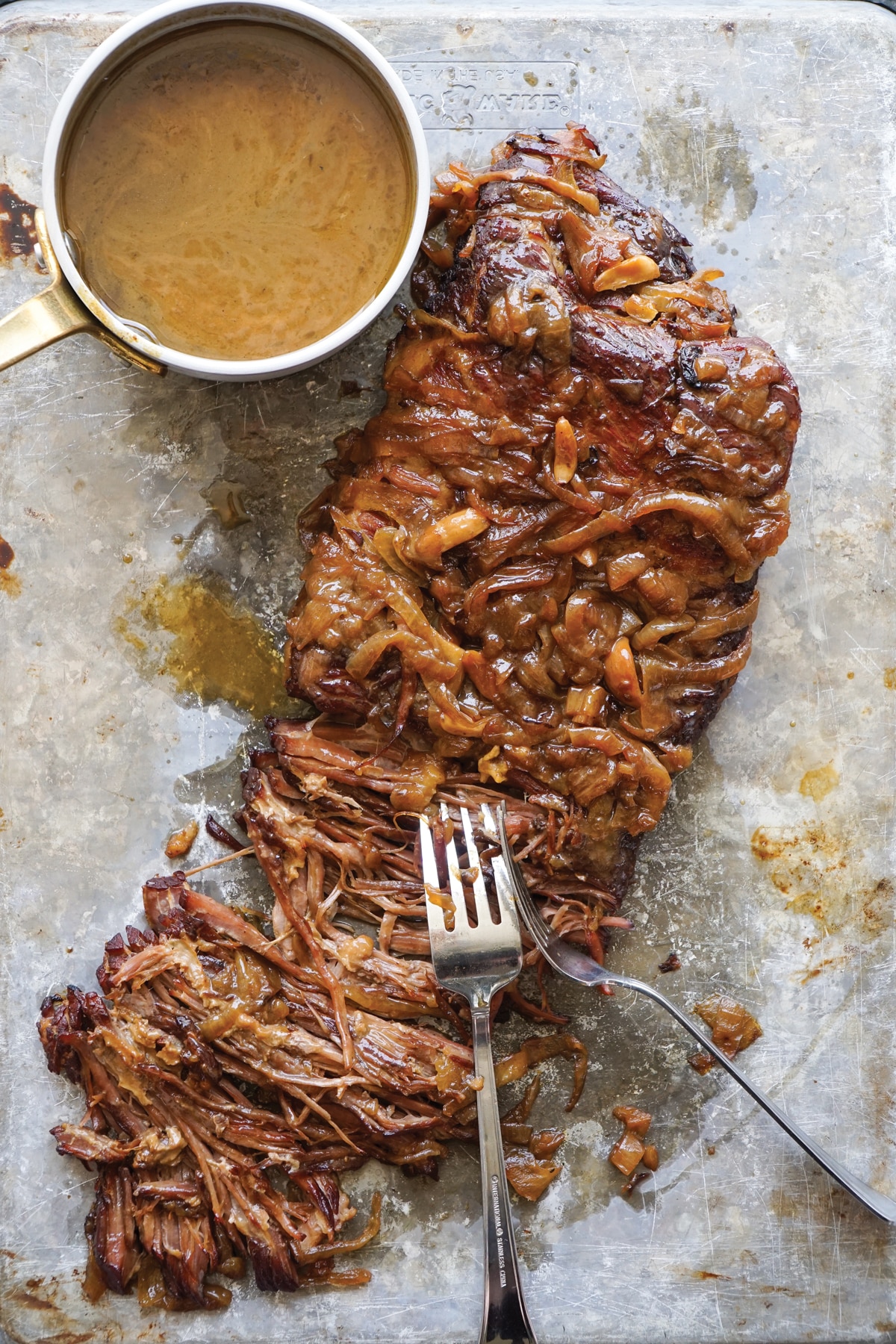 So it is with the Sticky Silan Brisket–enjoy all the deliciousness of a great meat–but feel good afterwards too. We'd all enjoy a little more wholesome in our lives, especially when wholesome doesn't compromise on taste.
Now, let's hear from Rorie: This delicious, naturally sweetened pulled brisket is a real crowd pleaser. Its versatile, goes-on-anything flavor profile elevates so many dishes. Try it over mashed potatoes, brown rice, zoodles, or spaghetti squash, stuffed into a sweet potato or baked potato, in a bun, or even to top a latke on Chanukah! It freezes beautifully, and leftovers repurpose so well.

Pulled Sticky Silan Brisket in Pan Juices
Ingredients
This recipe can also be used on short ribs or flanken, which will be melt-in-your-mouth, falling-off-the-bone tender!
4 lb second cut brisket
1 Tbsp kosher salt
1 tsp black pepper
2 Tbsp olive oil
2 onions, thinly sliced
6 cloves garlic, crushed
½ cup silan
½ cup red wine
1 cup chicken broth
Instructions
Season brisket with salt and pepper; massage seasoning into meat.
Preheat oven to 300°F.
Heat a Dutch oven or large skillet until piping hot. Add oil; sear meat on each side for about 5 minutes or until a golden crust forms. Transfer meat to a platter; set aside.
Add onions to the pan. Flash-sauté onions while scraping up any meaty bits from the bottom of the pan.
When onions are translucent, add garlic; cook for about 1 minute, just until fragrant. Return meat to the Dutch oven along with any pan juices that have accumulated on the platter. If not using a Dutch oven, transfer the meat and onions to an oven-proof roaster or aluminum pan.
In a bowl, whisk together silan, wine, and broth. Pour over meat; cover tightly. Bake for 6 hours or until meat can be pierced with a fork with no resistance.
Remove from oven. While the roast is still hot, pull the meat with two forks. Gently mix pulled meat with onions and pan juices.
FOR EXCLUSIVE CONTENT AND A PEEK BEHIND THE SCENES, MAKE SURE TO JOIN OUR WHATSAPP STATUS HERE. JOIN OUR WHATSAPP GROUP AND WE'LL LET YOU KNOW WHEN A NEW POST IS UP!