Did you experience trauma in your own childhood, which affects how you relate or view your own childrens' experiences?
If you're anything like the typical BCP reader, you find yourself drawn to articles that speak to both your head and your heart. That's why I'm so happy to be here. I've finally found the people who find organizing equipment and best-ways-to-store-Amazon-gefilte-fish-boxes deeply satisfying from both a physical and an emotional angle. (When I once mentioned this to a family member of mine, she told me never to tell anyone. Whoops. Here we are:) So when I met Leah Schapira, and introduced myself as a trauma therapist, I was thrilled when she asked me to write about a topic that speaks to both my head and my heart.
You may find this article on parenting to be different than those you've recently read, because it's about parenting children as a trauma survivor.  As a therapist who specializes in treating trauma and abuse, I have found that besides the regular parenting challenges that all mothers inevitably face, there are a few particular challenges that are specific to mothers who are trauma survivors. My hope is that the highlighted awareness of these challenges, coupled with a road map of how to empower yourself to do things differently, will be helpful to you as you go about the most important job that there is: mothering. 
There are three specific challenges that mothers who are trauma survivors struggle with. They are: relentless self-doubt, boundary and limit setting, and the avoidance/hypervigilance dance. (And no, that's not a scene in Bais Yaakov play 😉 Addressing all three issues are beyond the scope of one article, and I will be addressing them in my upcoming book on healing and transforming from trauma. Today I'll focus on the powerful avoidance/hypervigilance dynamic, as you will see in the story below. (Please note: all names and situations have been changed. Any resemblance to  a person you are familiar with is coincidental.)  

Chaya is married with four children ranging from ages 2 – 10. She grew up in a seemingly normal home in the Tristate area with a father who was a respected local businessman and a mother who worked from home. There were two things about Chaya's life that set her apart from her peers. Firstly, she had only one older brother and no sisters. Chaya often felt lonely and as she grew older, became her mother's best friend and confidant. Secondly, Chaya's father had an irritable, sarcastic temper, and he would often yell for hours or give silent treatment to the rest of the family if he felt they disappointed him.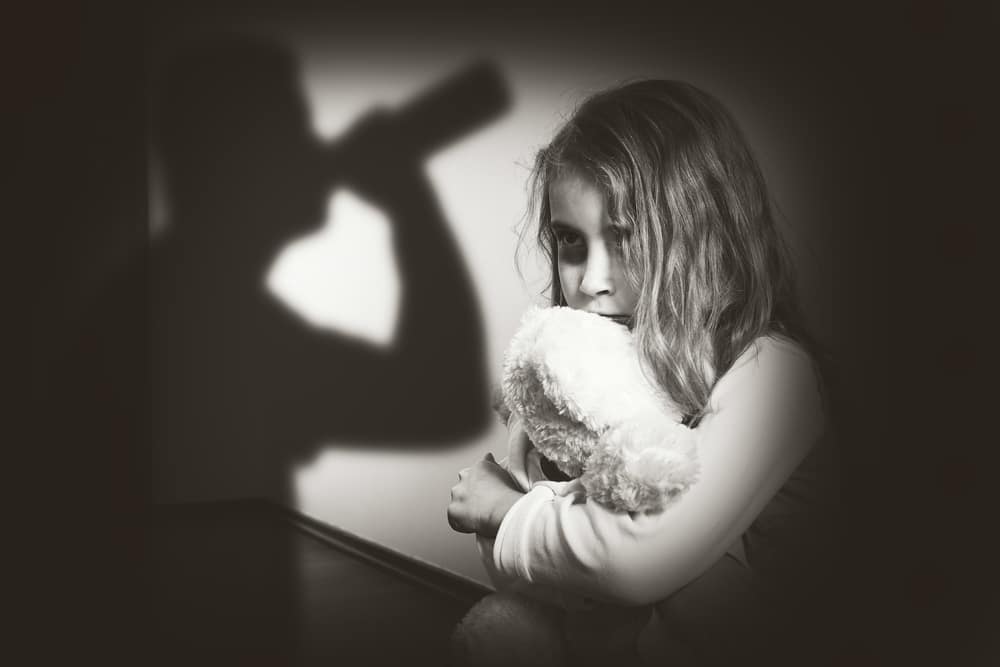 Chaya was a very good girl. She allowed her parents to make all of her choices and turned a deaf ear to the constant conflict between her two parents and her older brother, who began to subtly rebel against her father. The conflicts escalated as he grew older, turning into violence and threats of abandonment. When Chaya's brother turned 18, he began to dorm away from home,  and spent years away from home, learning in Eretz Yisroel. He began to date without their parents' approval and ultimately met and married a girl from a completely different culture whom her parents disliked intensely. Chaya's parents did not go to the wedding, nor did they allow her to attend. (The excuse given was that Chaya's elderly grandmother could not be left alone and that Chaya was too young to attend the wedding alone.) Chaya felt enormous grief at this rift and since she was not allowed to speak to her friends or teachers about it, she was cut off from support, intensifying her shame. Chaya was forbidden to speak about it both in and outside of the home.
Fast forward to life in 2022. Understandably, Chaya hates conflict and tells herself that she loves to see the best in everyone. She feels strongly that what is important is to keep the peace at all costs. In reality, though, she avoids conflict and refuses to assert herself. This often results in her feeling powerless and victimized. 
Things came to a head when her ten-year-old daughter, Rochi, showed repeated signs of being bullied in school. Chaya found herself unable to deal with her pain, nor was she able to effectively address it. She reminded herself that all children are resilient (just as she felt she was) and that all Rochi needed to do was be nice to the bullies. After all, didn't the bullies just lack self-esteem? Chaya hoped aloud that Rochi's good middos would enable her to overcome this challenge by herself. She also dismissed her daughter's fears of going to school as being childish and lacking in coping skills. She asked Rochi not to tell her father, so as not to upset him (a very common theme in the house that she grew up in). And so, even though she thought of herself as a loving, concerned parent, she left her daughter alone to deal with her pain, avoiding facing this challenge as it brought up memories that she had never actively dealt with. The bridge between her past and her present was blocked. Chaya could not effectively see how the traumatic events of her brother's banishment and her own trauma was linked to the way she was dealing with Rochi's pain.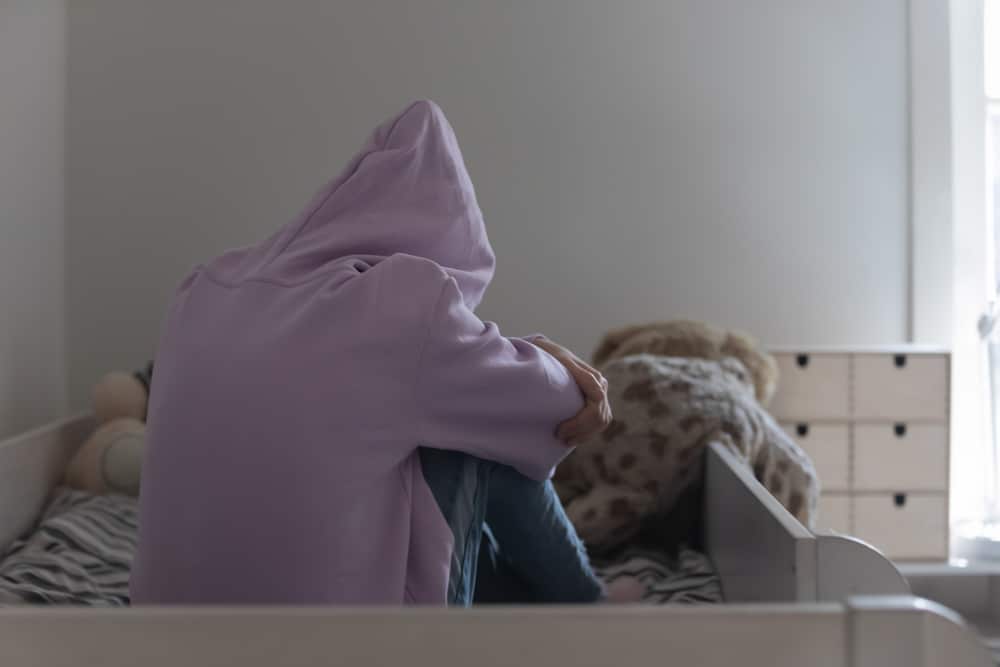 Events culminated a few weeks later when Rochi refused to go to school and stayed miserably crying in bed for a few days. The school called, requesting Rochi see the school social worker. For the first time, Chaya heard an adult express concern over the emotional pain of one of her children. Chaya felt a rising sense of panic and terror, as well as guilt and shame. She switched to her hyper-vigilant zone, convincing herself that the school personnel were negligent and not keeping her children safe. She made statements to the principal about "sweeping things under the rug." When her husband found out about the bullying, Chaya spent weeks trying to convince him to pull all the children out of school and homeschool them instead. Her husband found the concept drastic and Chaya acquiesced but started to feel mounting headaches daily.
Chaya felt panicky when the children left on the bus and often drove by the school during the day to check if things were ok and she left her phone on at work in case the children called to tell her they were being bullied. The fear of what happened to Rochi was generalized to all the children, and she found herself crying and shaking at different times of the day. Furthermore, she could not seem to shake a sense of unease, found it difficult to fall asleep, and had nightmares of bad things happening to those she loved. Chaya busied herself with life tasks, hoping it would all go away soon. This hypervigilance around making sure that everything was ok, all the time, translated into difficult feelings of panic for Chaya and a sense of helplessness in her children. 
One of the key struggles of women with a trauma history is parenting from an avoidant or hypervigilant space with your children. In simple language, it means that you avoid things that trigger you (i.e. conflict with principals or school or family members) and you also struggle with hypervigilance (constantly scanning to assess for potential threat around you). Avoidance and hypervigilance go hand in hand, and often go unnoticed in daily life, but they do play a pivotal role in the functioning of the household.
Some examples of avoidance in parenting are:
Not responding with attention or affection when a baby or child cries

Believing that affectionate parenting "spoils" children

Actively discouraging crying or emotional reactions 

Not showing emotions or comforting reactions to issues or denying pain 

Pooh-poohing achievements 

Making fun of a child's hobbies or dreams (i.e. "Yochi thinks he'll be a fireman when he grows up. That's ridiculous.  And embarrassing.") 

Showing annoyance when a child has a problem

Using statements like, "it will all go away in time" or "children are strong. It's fine. I had it worse" when children report problems. 

Avoiding consistent physical affection such as hugs and cuddles 

Minimizing and/or dismissing safety concerns 
Some examples of parenting hypervigilance are: 
Feeling highly anxious when your child cries or whines

Feeling very high-stress levels when normal things go wrong (i.e. a paper for school is left at home, a child has a small misunderstanding with a friend)

Feeling on high alert and worried about child's safety

Overly cautious and reactive to difficulties or perceived imperfections
If you find these examples familiar, please know you are not alone! There are many, many people who struggle with the same things you do.  Thankfully, there are also many powerful approaches that can help you cope well. If you feel ready to take some important steps, take a look at my suggestions below. 
These approaches have helped my clients to move out of the avoidant/hypervigilant pattern. Remember, connecting the dots from your own history to your current parenting challenges is a process, so please go slowly and be gentle with yourself. Only do a step if you feel ready. For many people it's crucial to receive the support of a professional when doing this work.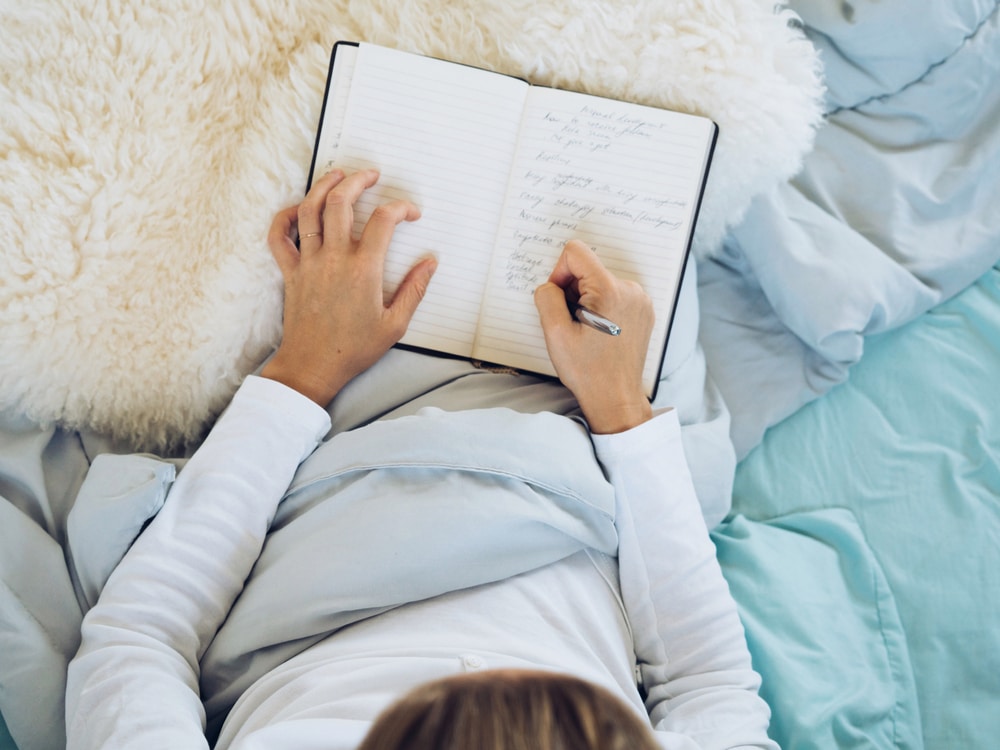 If you'd like to try it on your own, grab some writing materials and compassion for yourself, and let's go. Feel free to read them over first and come back to them later when it's a good time for you.
Identify three challenges in your day-to-day life. Make a list of three parenting challenges that you find particularly difficult, or that bring up a feeling of dread (i.e. when Suri, age 5, says "you're the worst mommy ever" or when your preteen tells you that you're a bad parent). They may be developmental tasks, such as playdates, sleepovers, and birthday parties. One way to do this exercise is to pick three scenarios where you notice that you have a strong negative reaction and other people in your stage may not. For example, one of my clients noticed that she struggled with the basic hygiene of her children. She found bath-time and showering to be an insurmountable burden, and she felt embarrassed because she knew that none of her friends shared the same feelings.  Notice the feelings that come up in this specific scenario, and write them down. They might be feeling like: panicky, trapped, worthless, stuck, hopeless.

Name the emotional themes. Take a look at the THEMES of the feelings. What do they have in common? Notice where you feel the feelings in your body. Is your stomach churning? Does your head feel like stuffed cotton-wool balls? Notice that. Write down your physical sensations and when they happen, i.e. bath-time is coming – I feel dread in my stomach and my body feels weak. This also happens when the teacher calls to give a nachas report. I always think I'm somehow in trouble.

Remember the past. Close your eyes and let your mind float back to an earlier time in your life when you felt this feeling. When I did this exercise with Chaya, she remembered that when her parents would yell at each other and at her older brother, she would get a pain in her lower back that would sometimes get so severe, she would have to use ice packs and Advil to dull the pain. Feeling that back pain again in her daily life was a clue to her that some themes of trauma from her childhood were coming up again. She began to understand that her avoidance and passivity was a survival technique that she no longer required. She learned to notice her back pain and use it as a bridge to help her connect  her past with her present. She learned that by talking about her past and by not avoiding conflict, she could stop behaviors that were ineffective and deal with her family's present-day challenges in a loving, concerned way.  

Get back to the here and now. When we allow ourselves to remember difficult situations in the past, it can feel like it's happening now. Each time you stop working on these steps, give yourself a few minutes to reconnect to the good of the present moment. Sit down with your favorite hot drink or do some stretches. Take a breath and notice that right now everything is okay.
It's my fervent hope that bringing awareness to the unique challenges that trauma survivors face will help you in your role as a mother. We claim ownership for our lives when we can name and claim our feelings about what we've endured. This way, we can shift from one emotional state to another. We can let go, examine the effect trauma may have had on our lives, and reclaim our present. Naming what has happened also means you can ask for aid or guidance without getting stuck in shame or denial. For more information, or if you need help in this area or other areas of trauma recovery, please reach out to me or another trained professional for support.